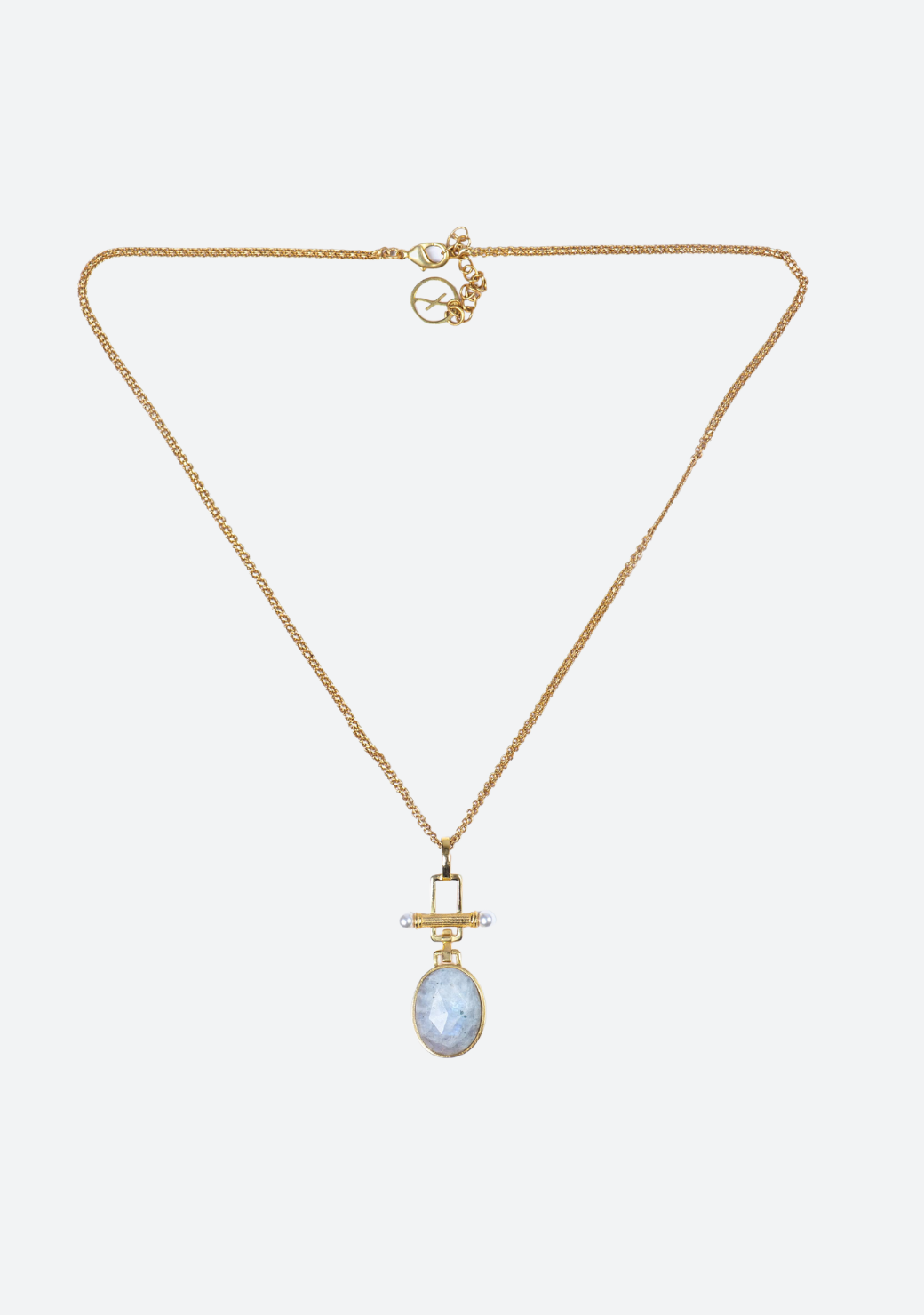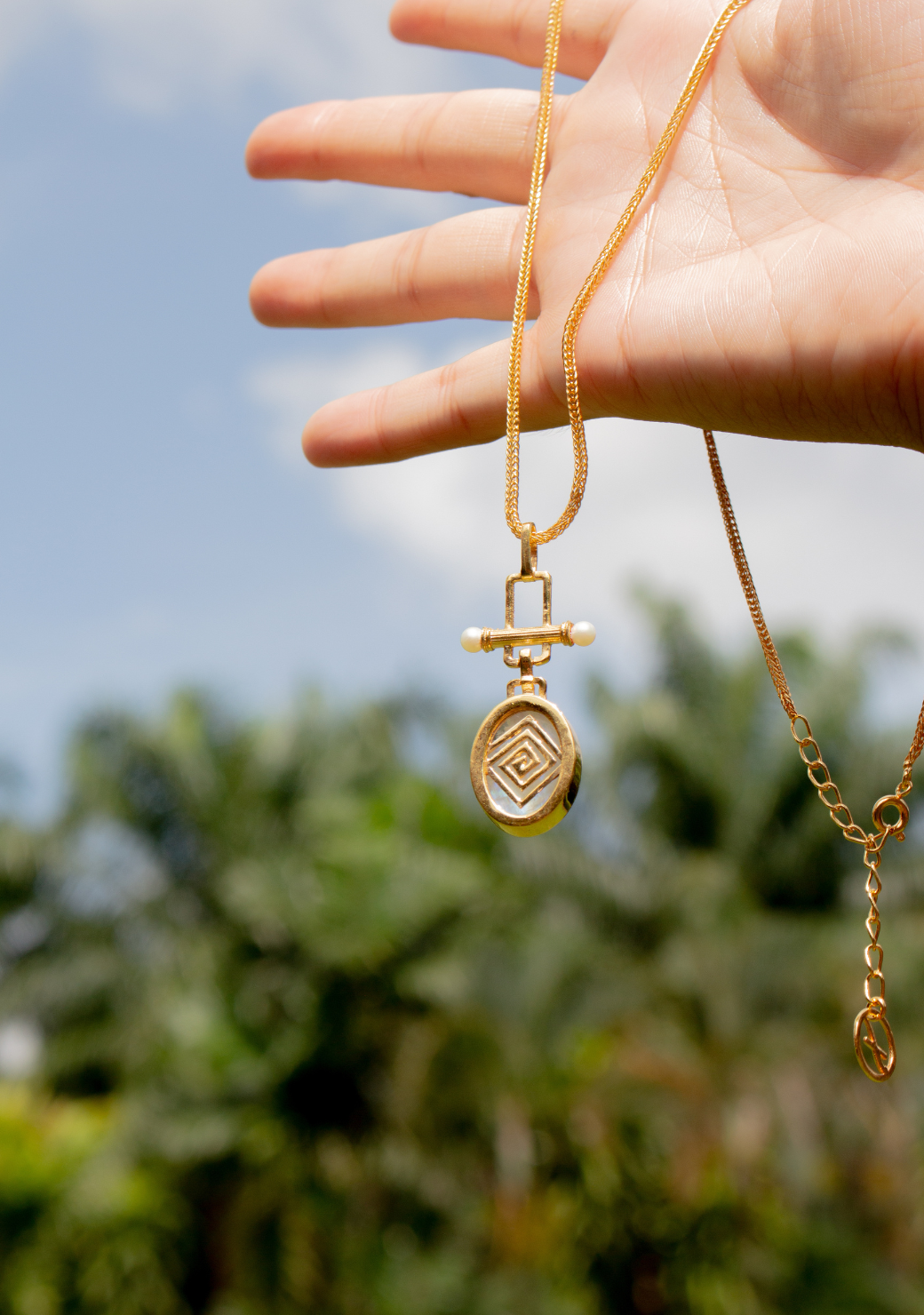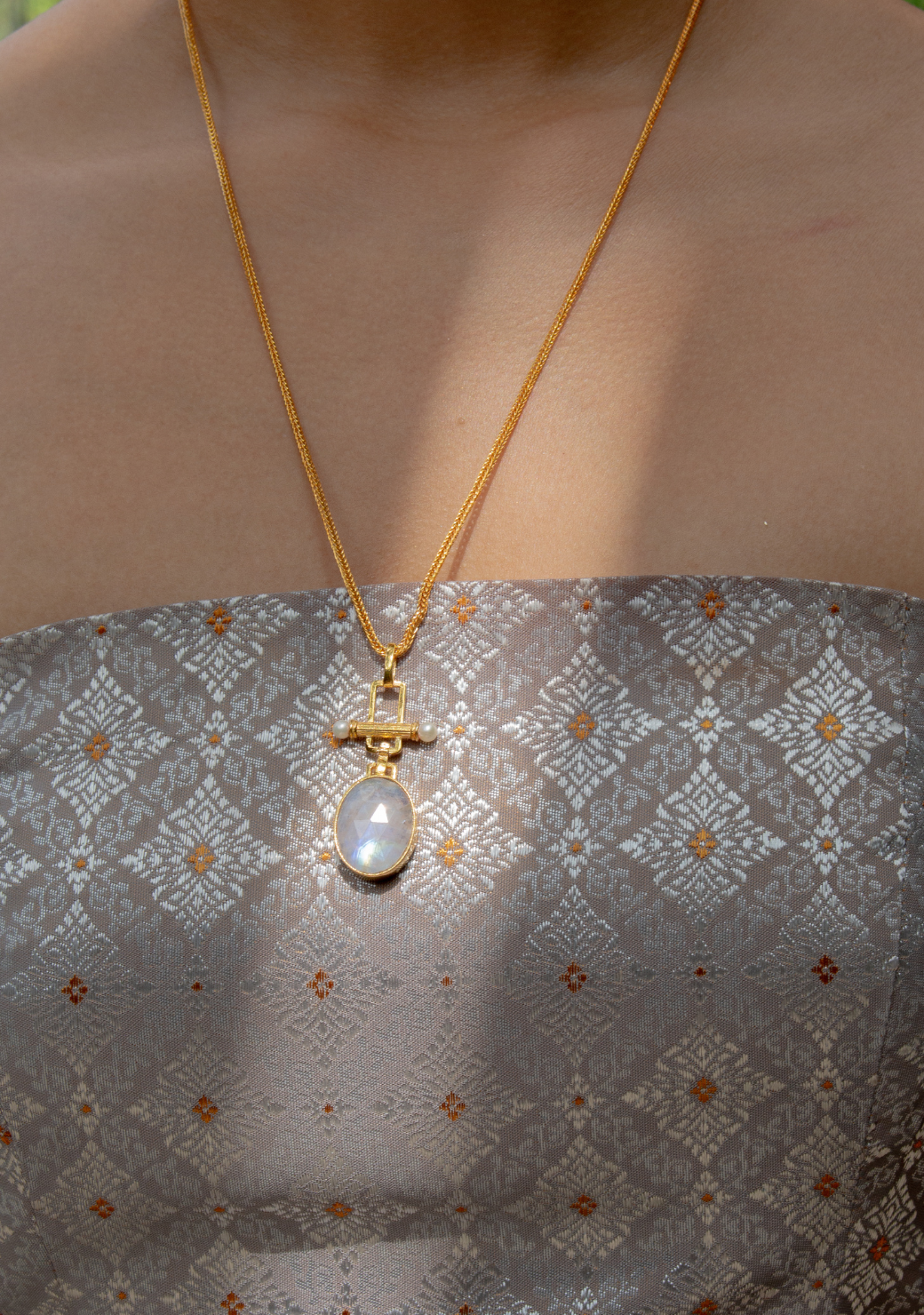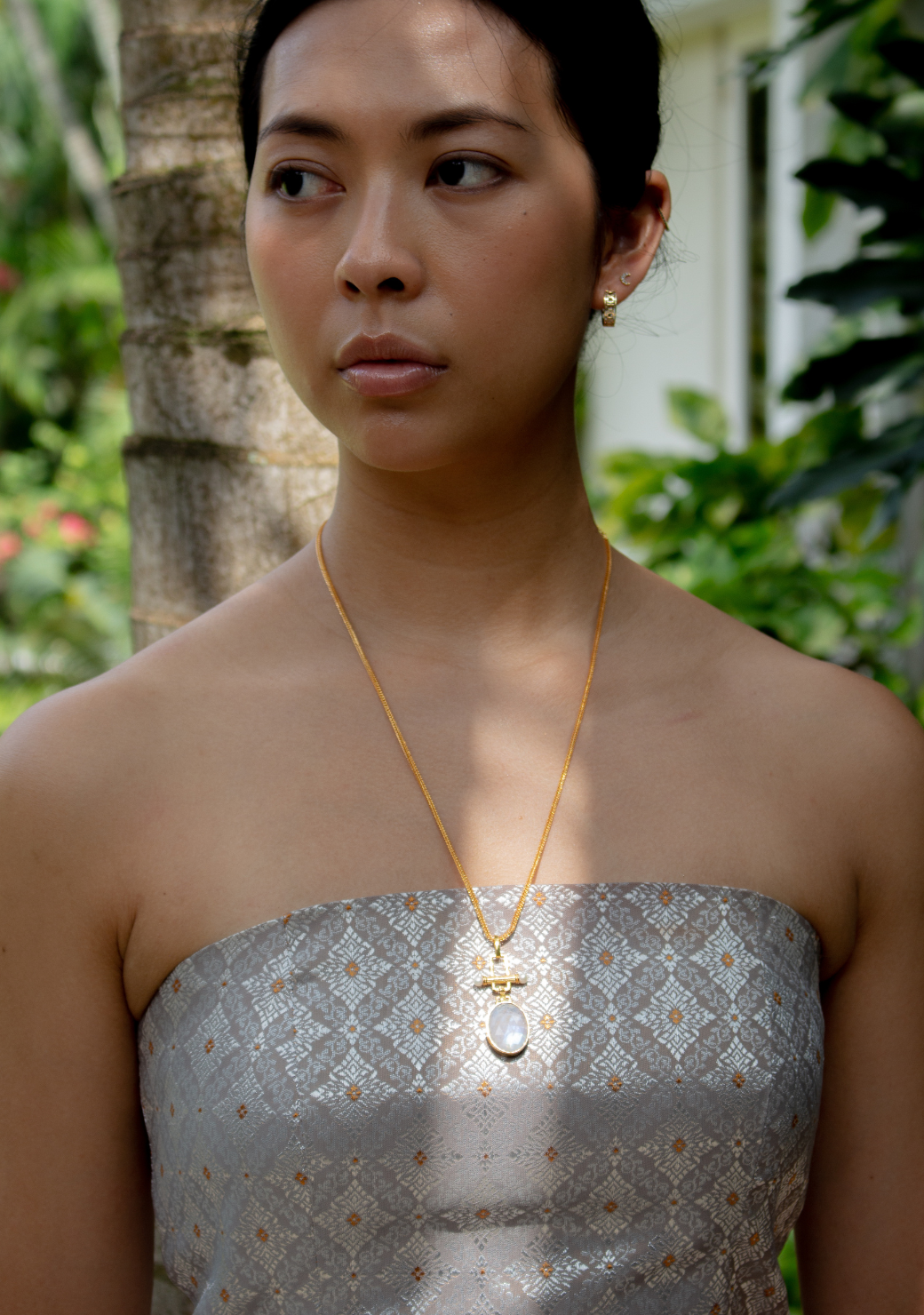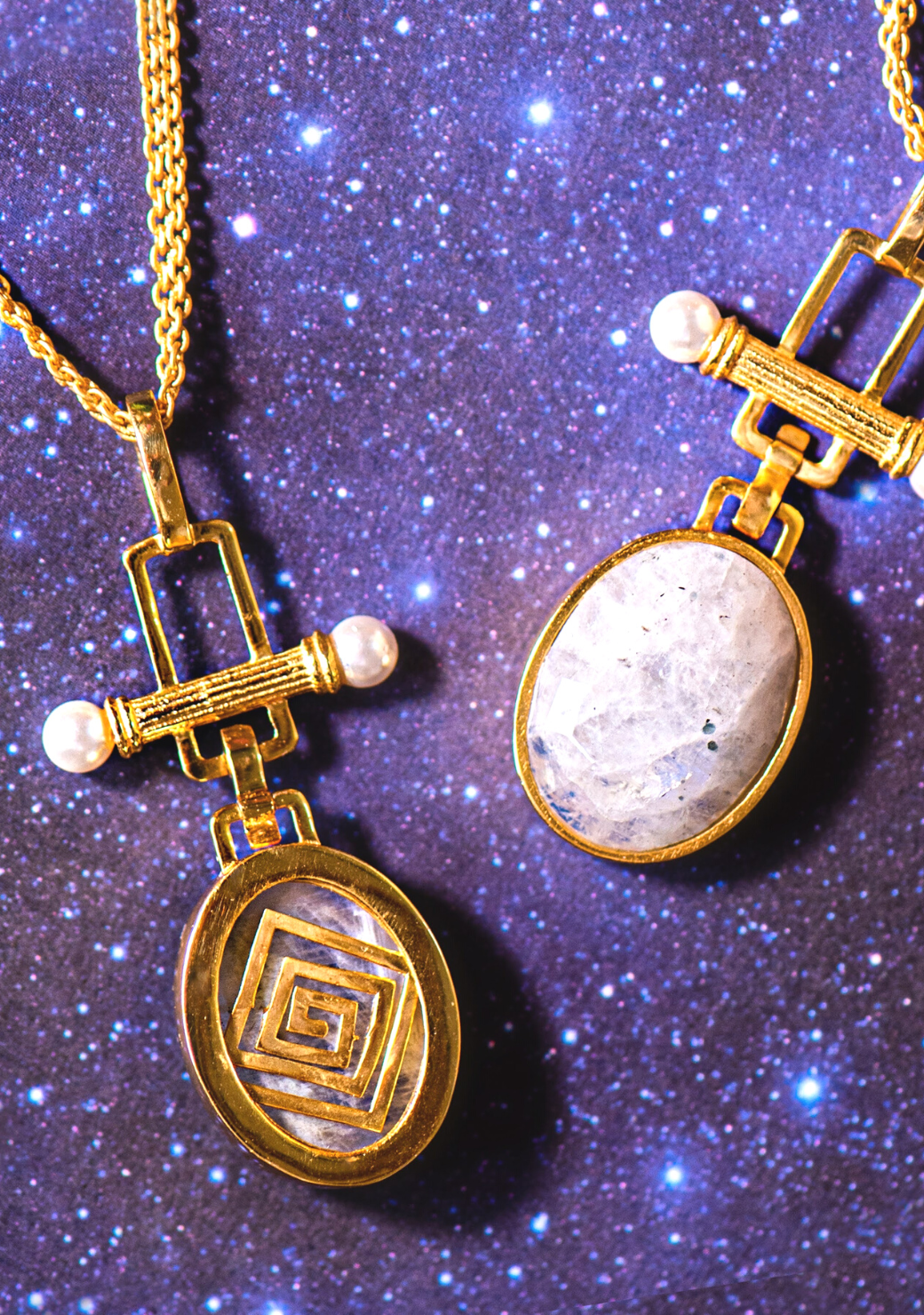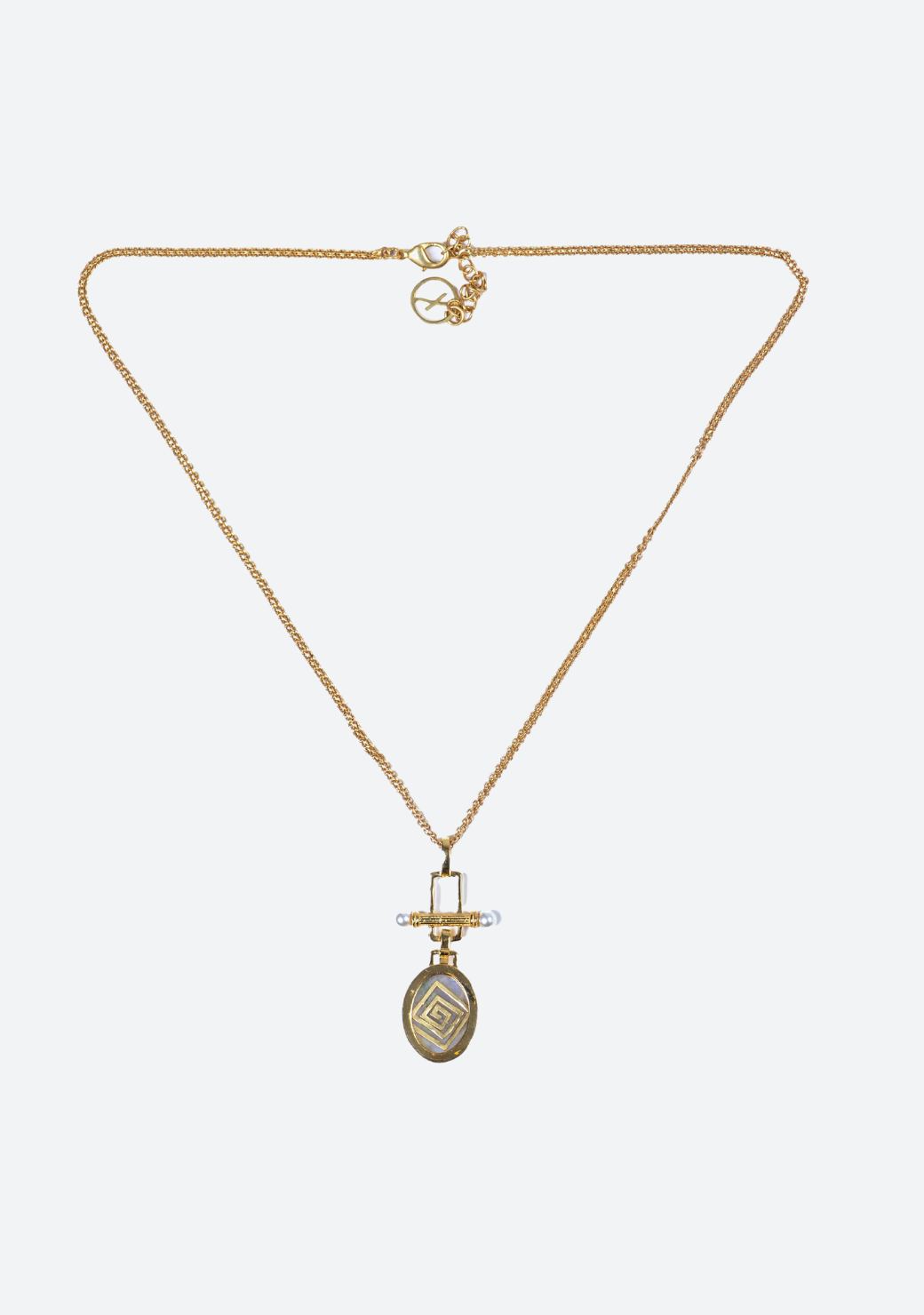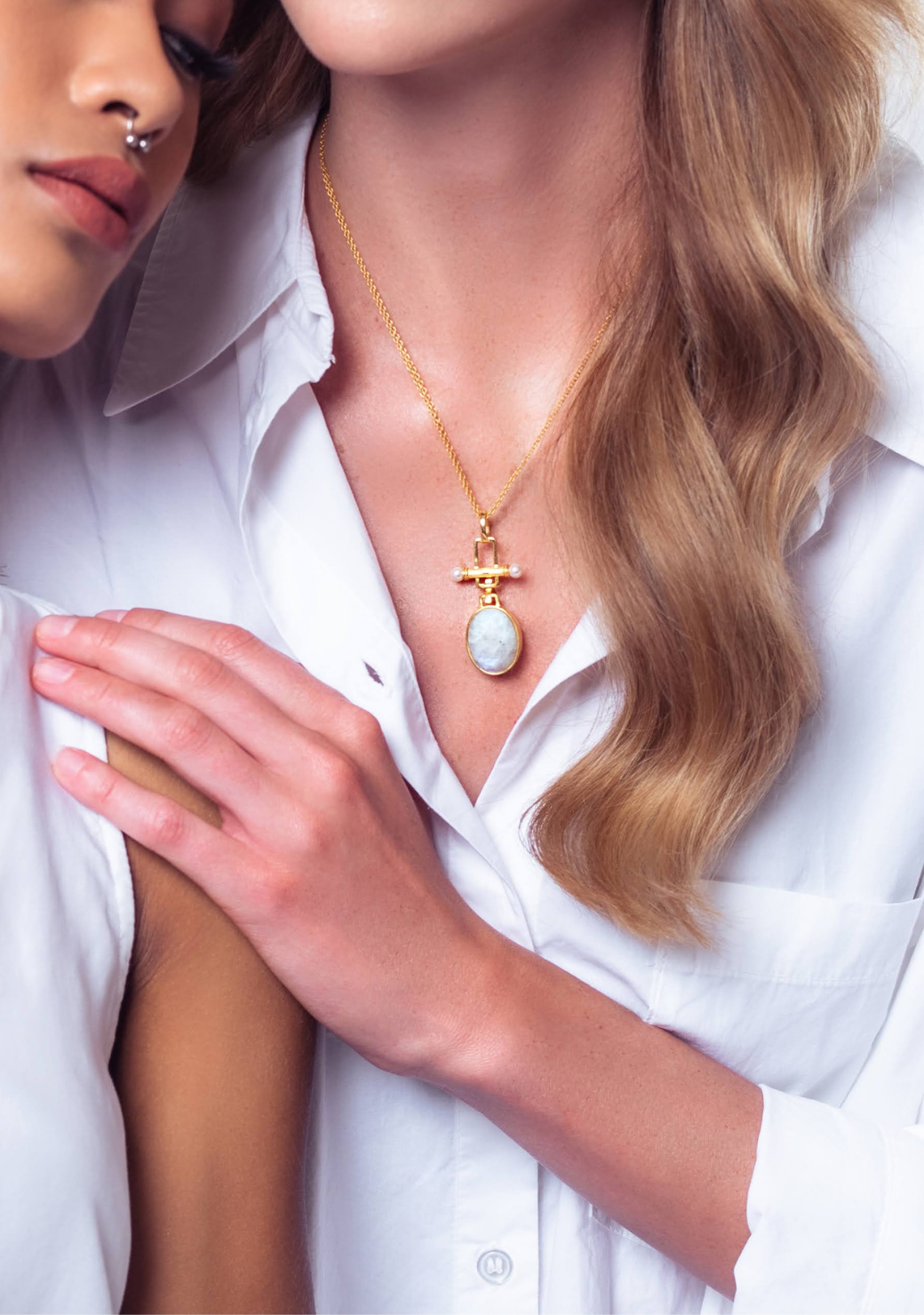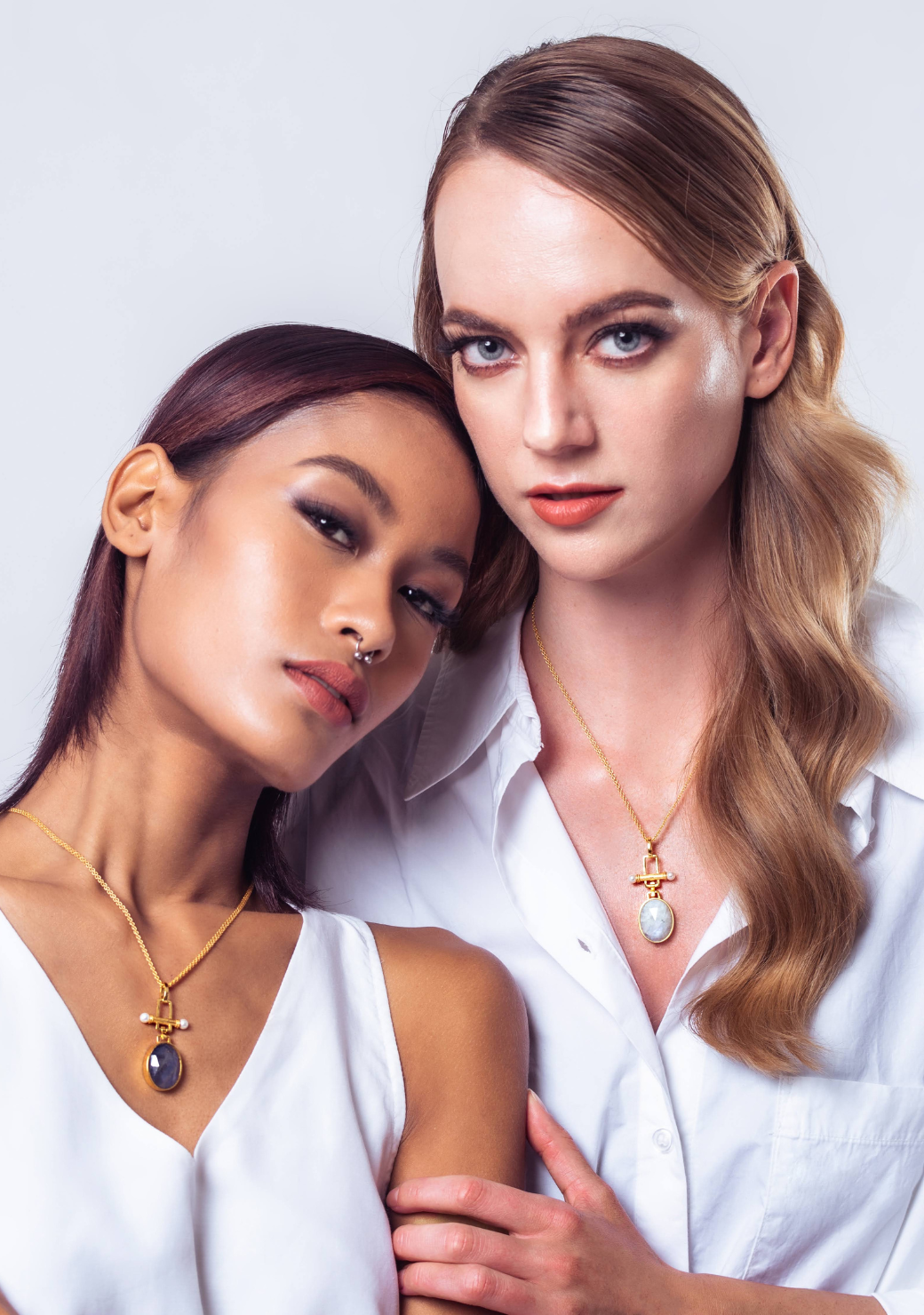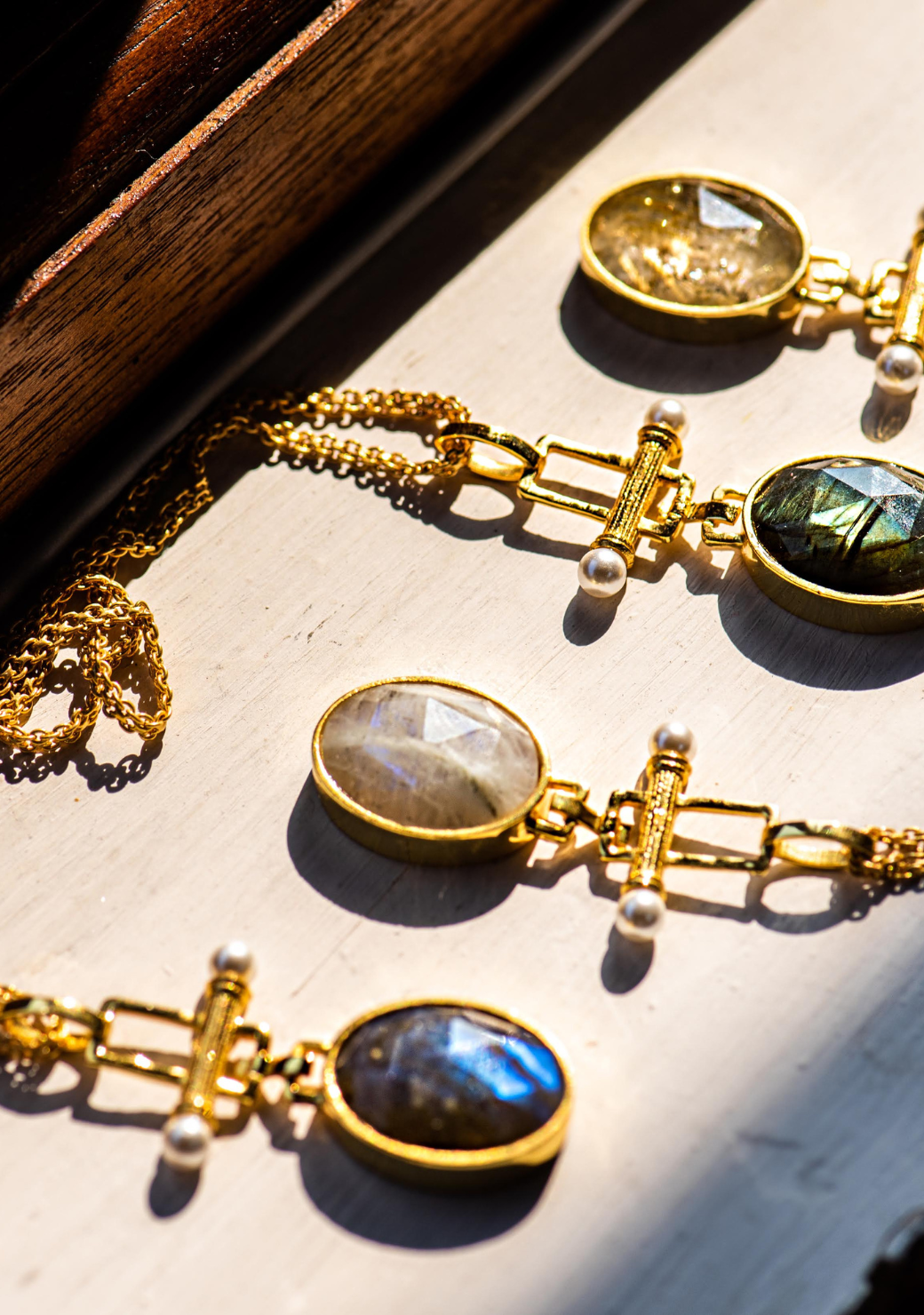 Air Necklace
Artisan's Notes
Featuring an iridescent Rainbow Moonstone, the Air Necklace speaks to the lightest and yet most all encompassing of elements. The wind often points the way, and Air — associated with the astrological signs of Gemini, Libra, and Aquarius — reminds us to embrace lightness and independence. This bold necklace with intricate details becomes an accessory with a message. It is part of the Terra Collection, which celebrates the connection and rootedness we find when going back to our natural elements or finding others who share our dispositions; forces of nature, or different elements coming together, can also be catalysts of change. A portion of profits from this item will support the school fees of a refugee child at the Fugee School in Malaysia. Crafted with Rainbow Moonstone and shell bead pearls with 18K gold-plated brass; adjustable chain length between 46cm - 53cm, pendant height is 4.5cm. 
Fugeelah is a women-led conscious jewelry brand dedicated to supporting the Fugee School, a non-profit providing free education for children and youth seeking refuge in Malaysia. Fugeelah prioritizes empowerment through education and skills training, and involves Fugee School students and alumni in the business. Learn more.
Adjustable chain length between 46cm - 53cm, pendant height is 4.5cm.
Rainbow Moonstone, shell bead pearls, 18K gold plated brass (1 micron)
Avoid direct contact with water and chemical products, gently wipe with a soft cloth after each wear

Crafted in Malaysia