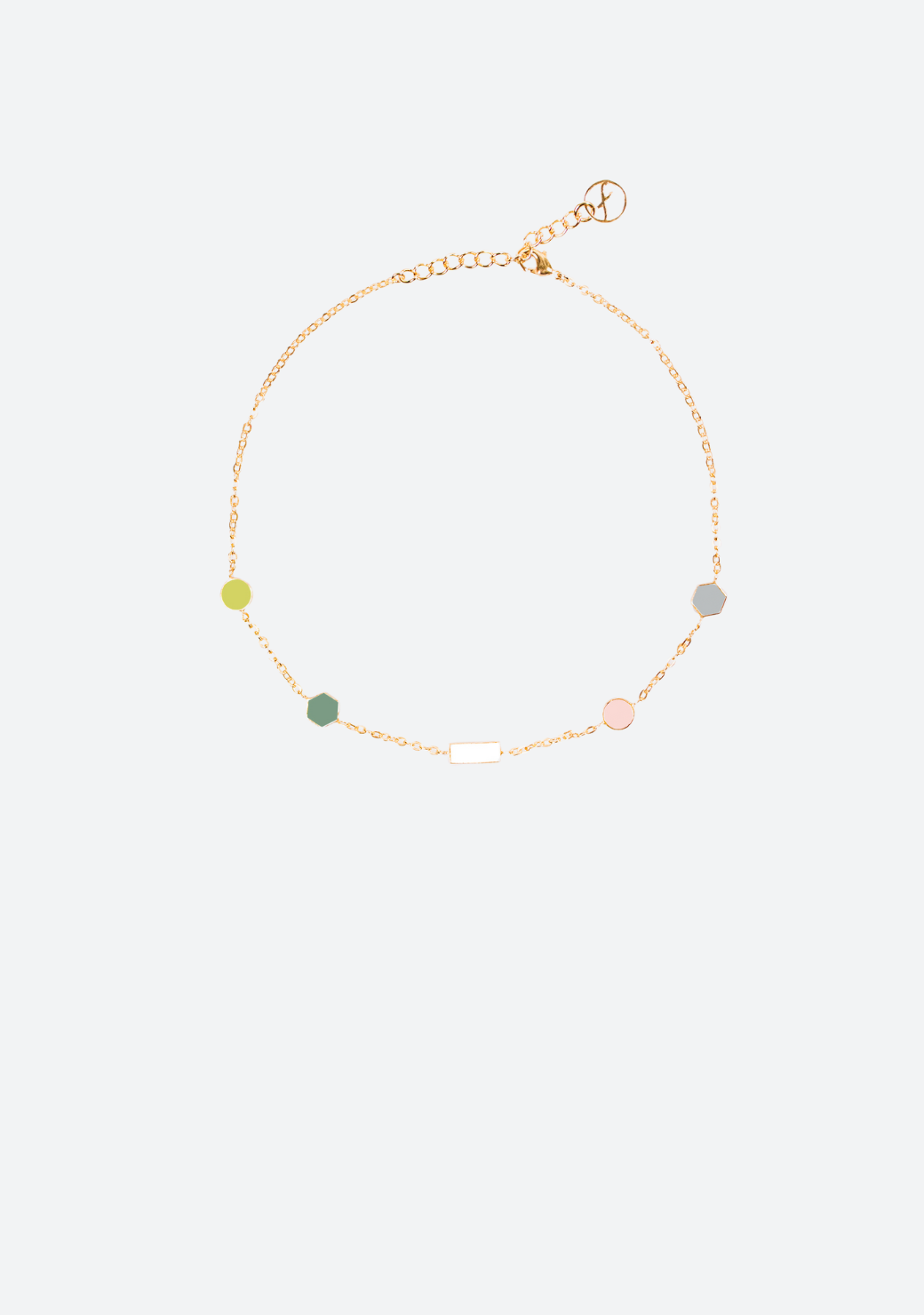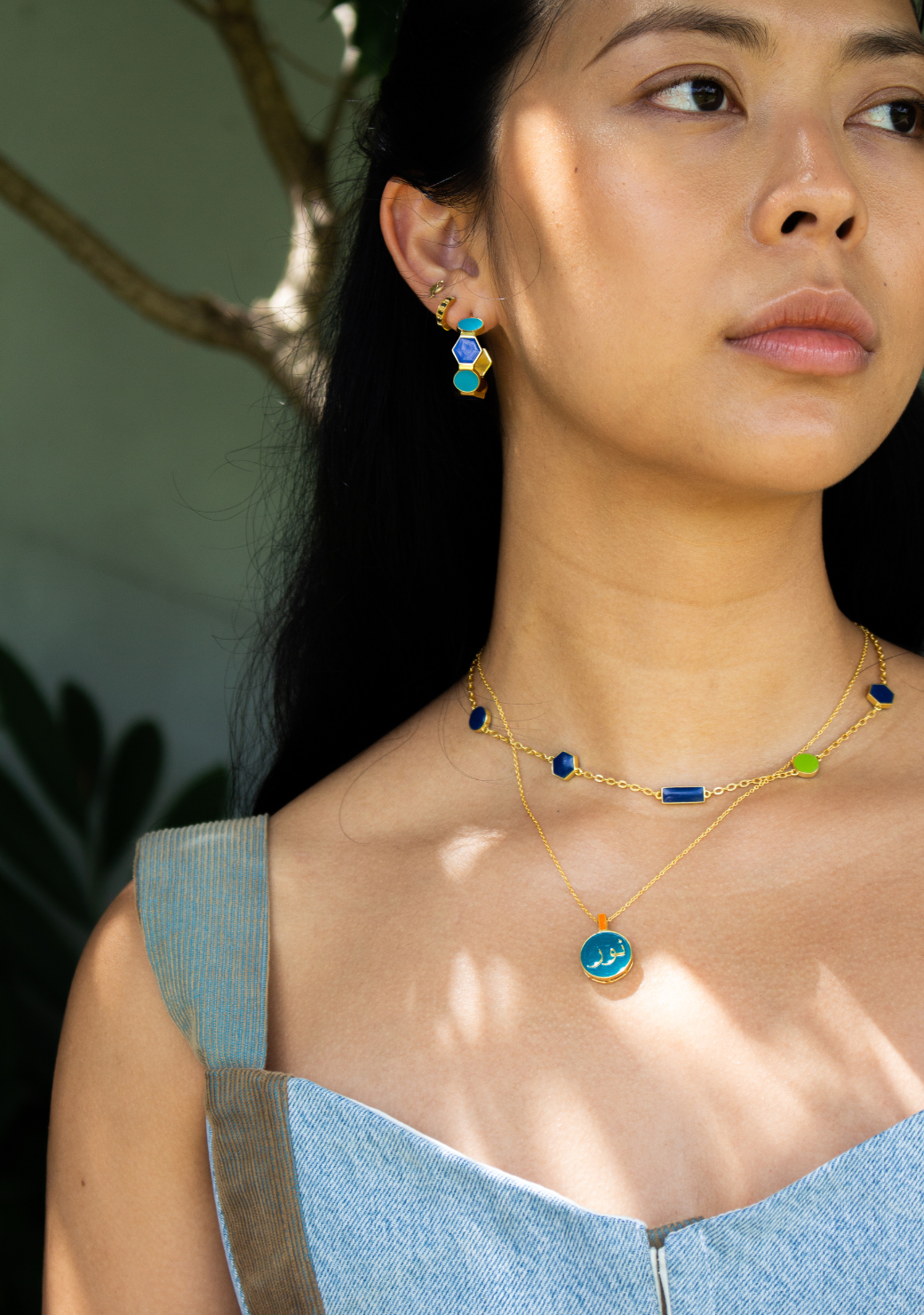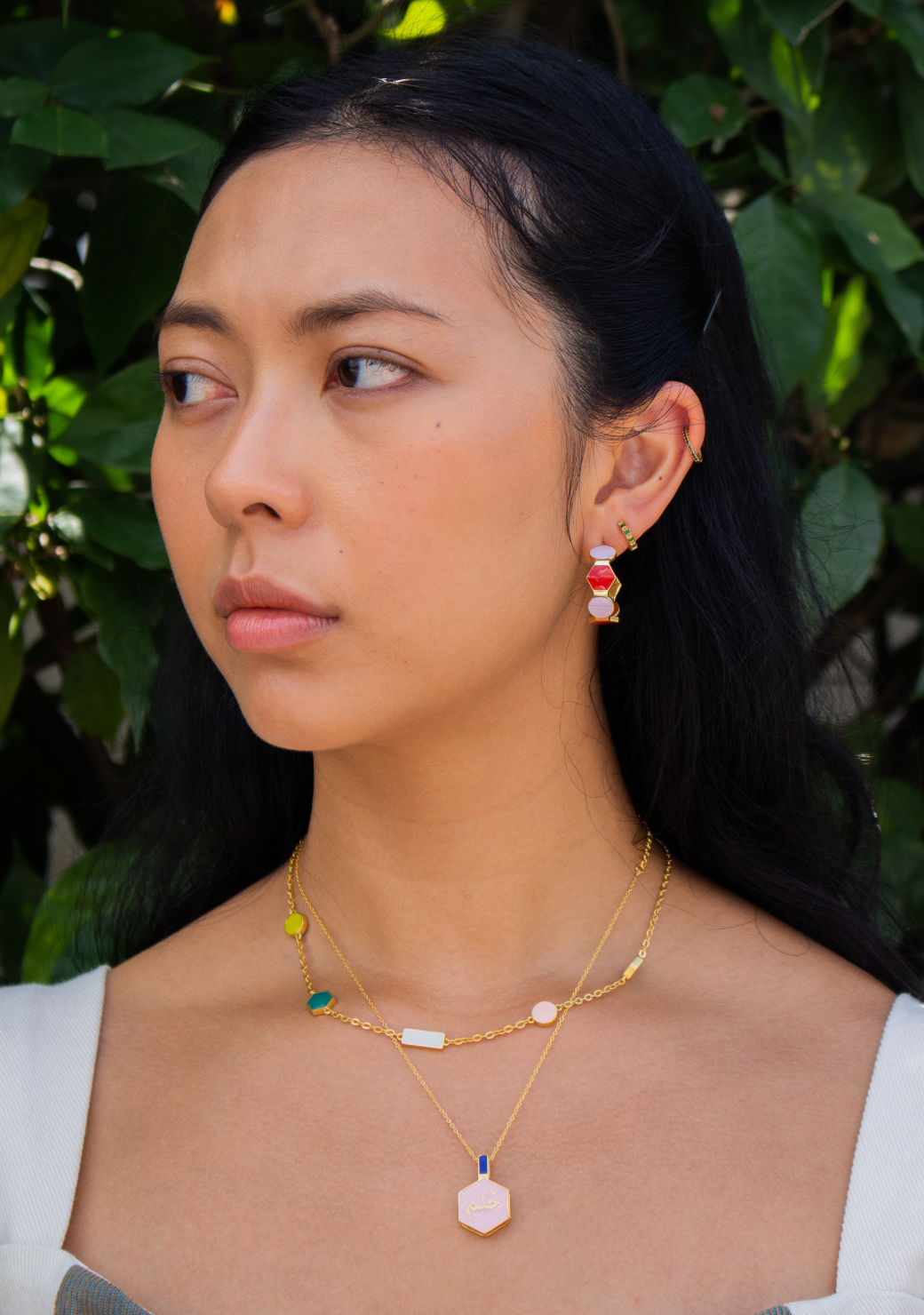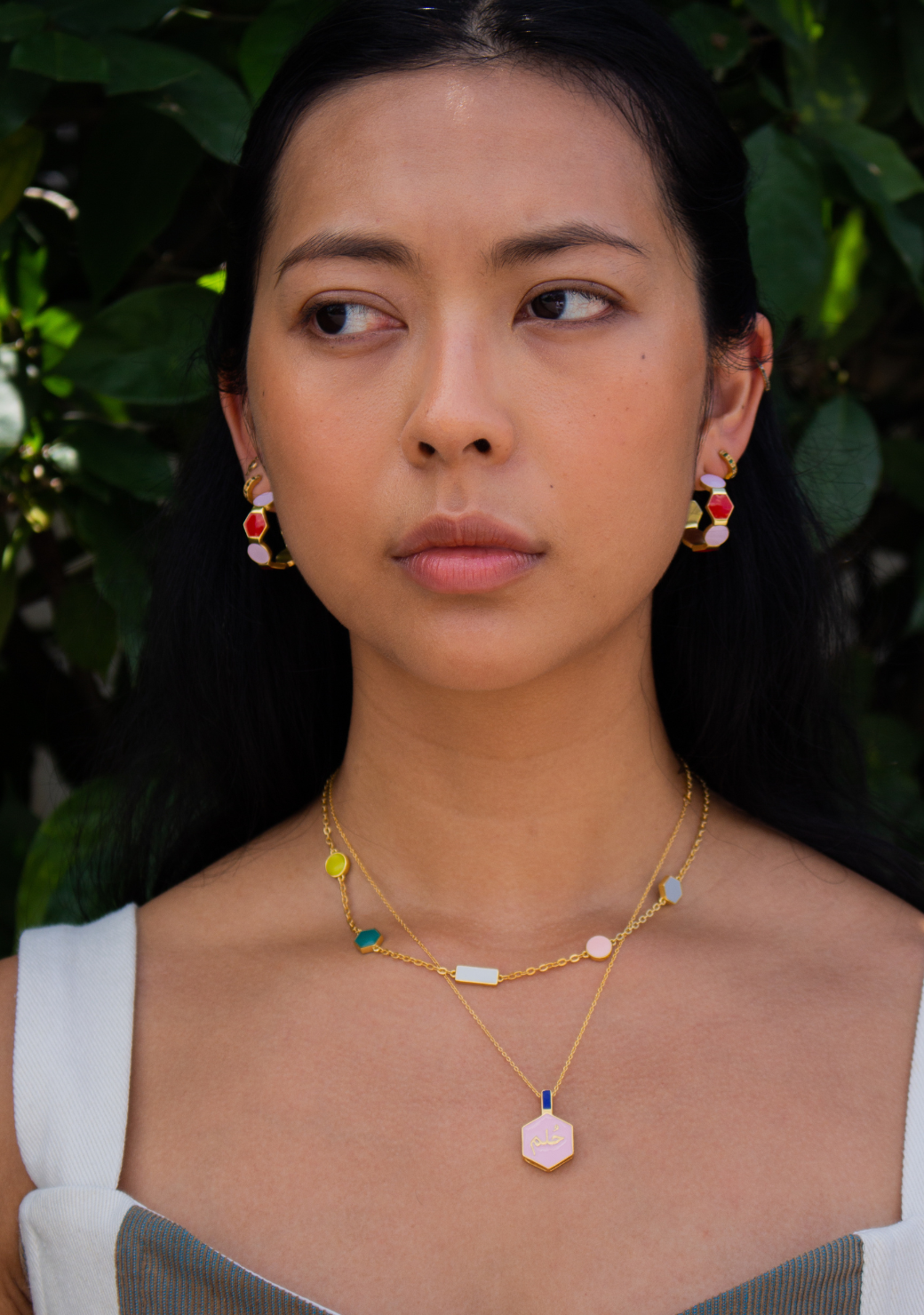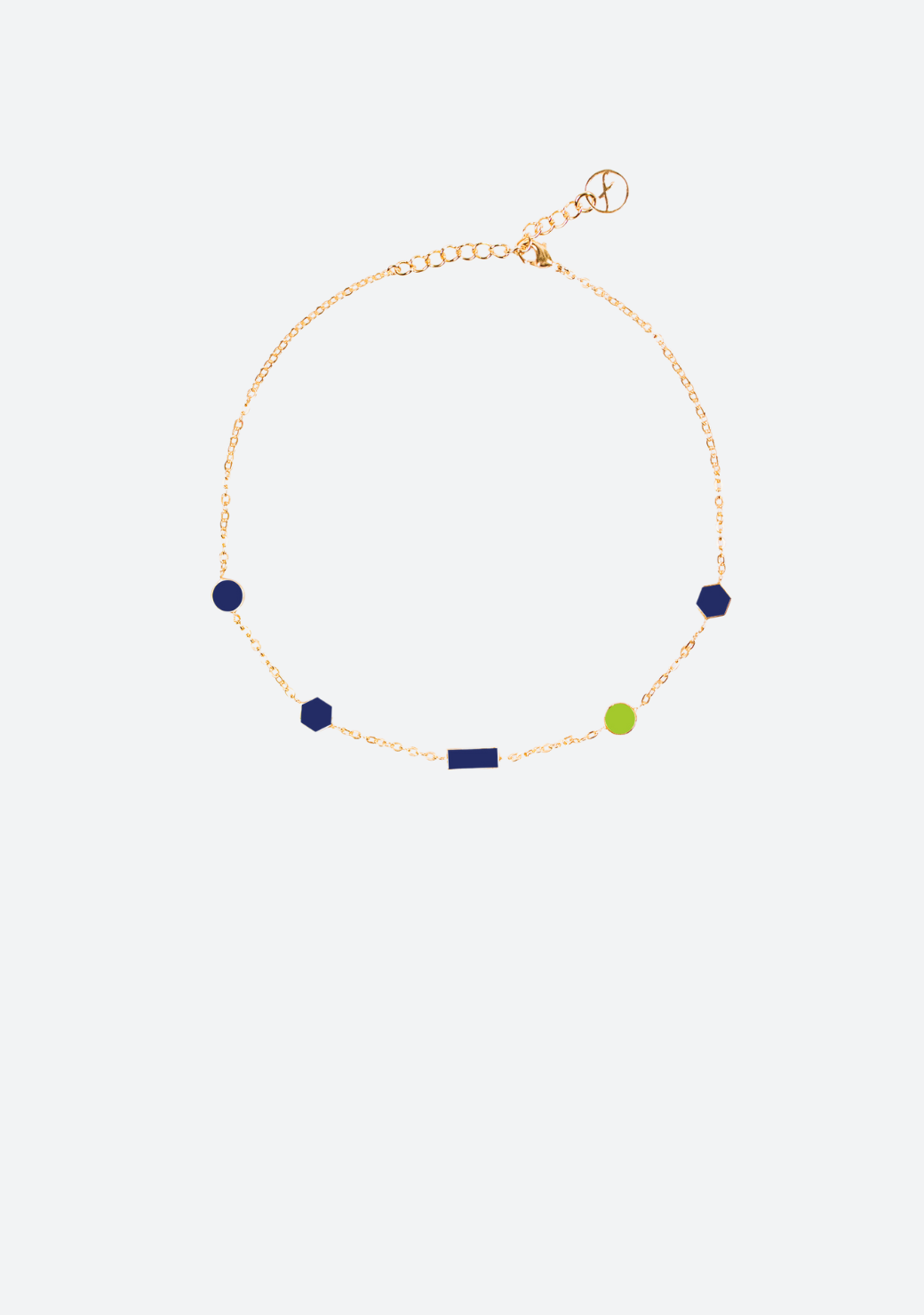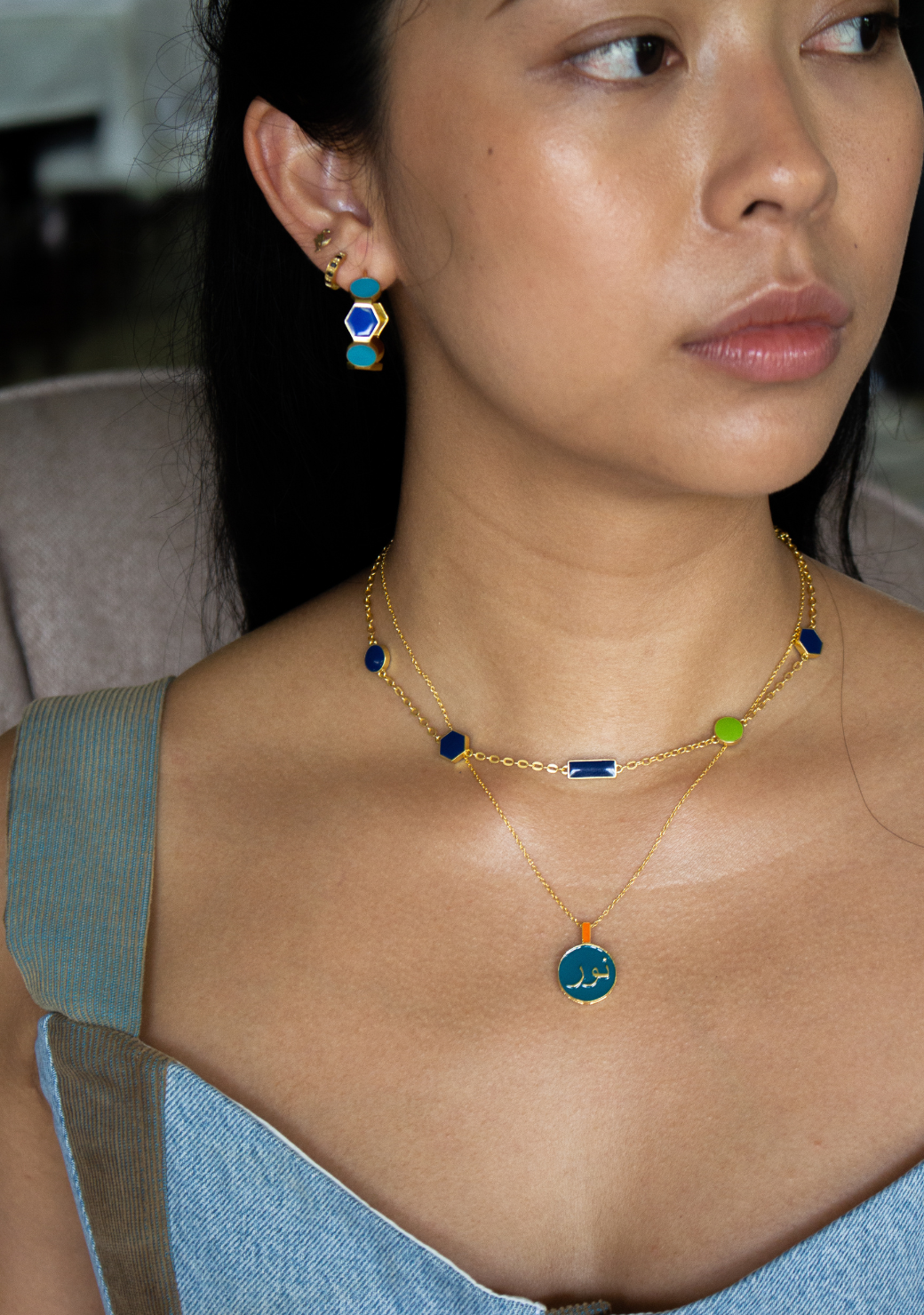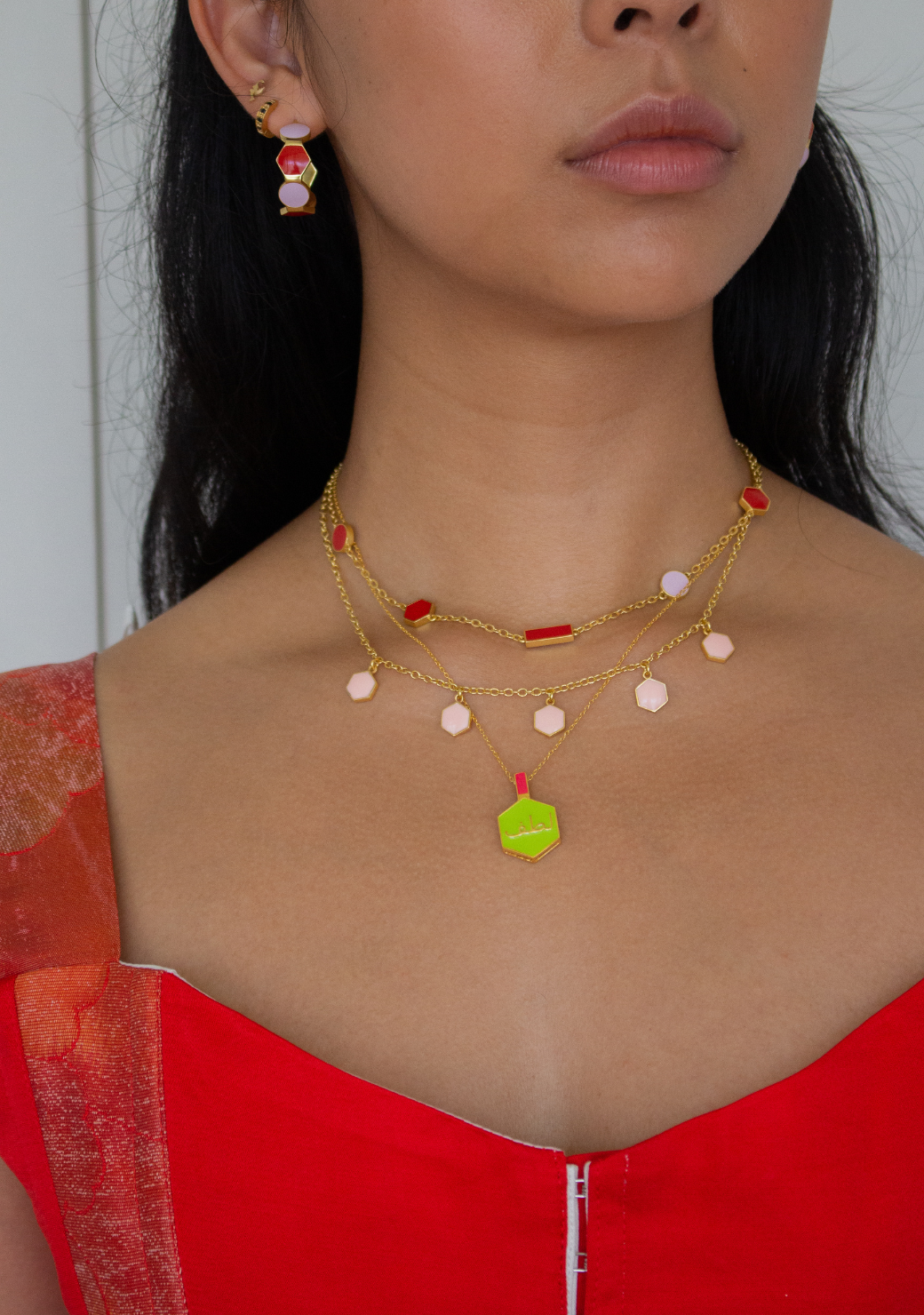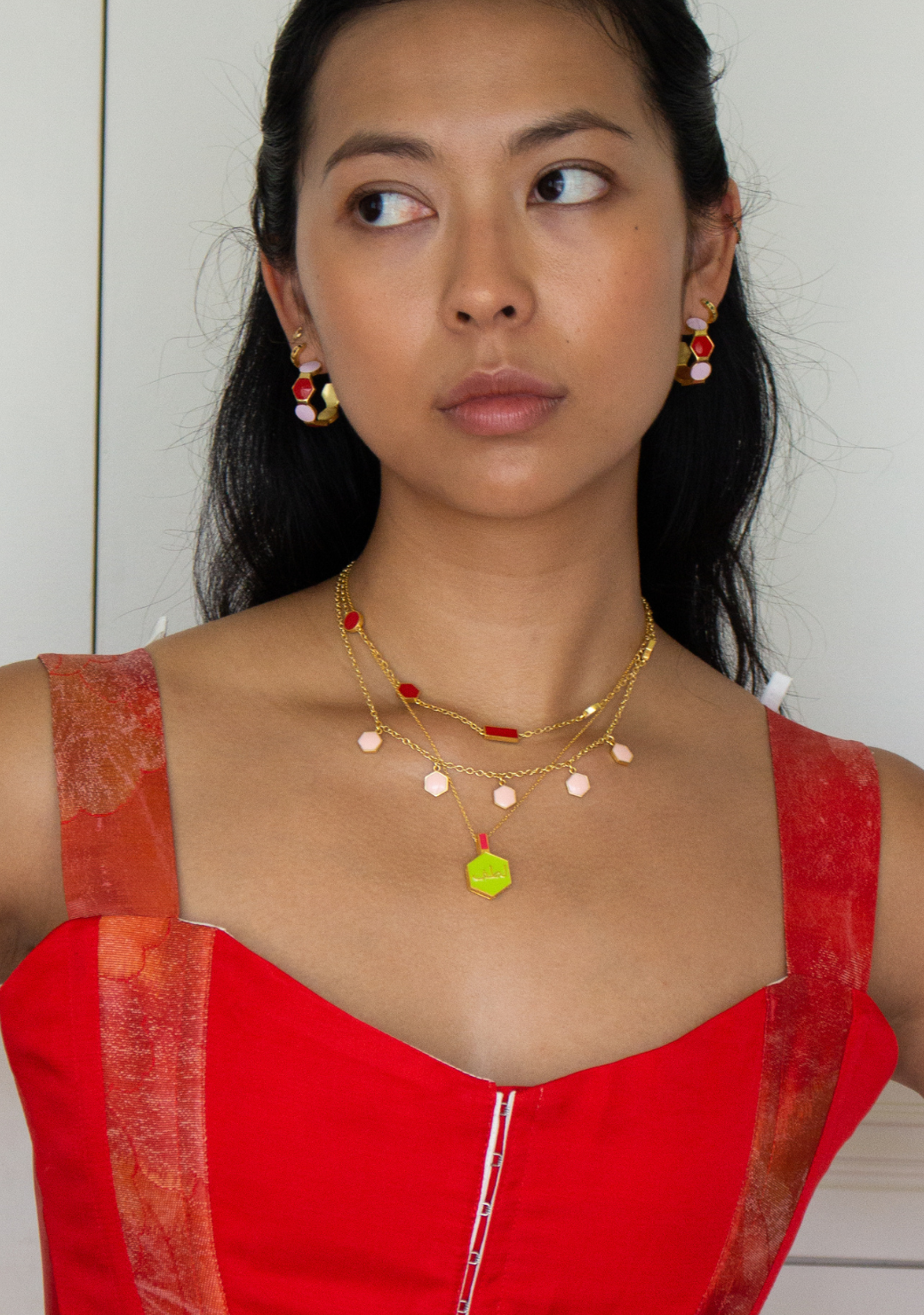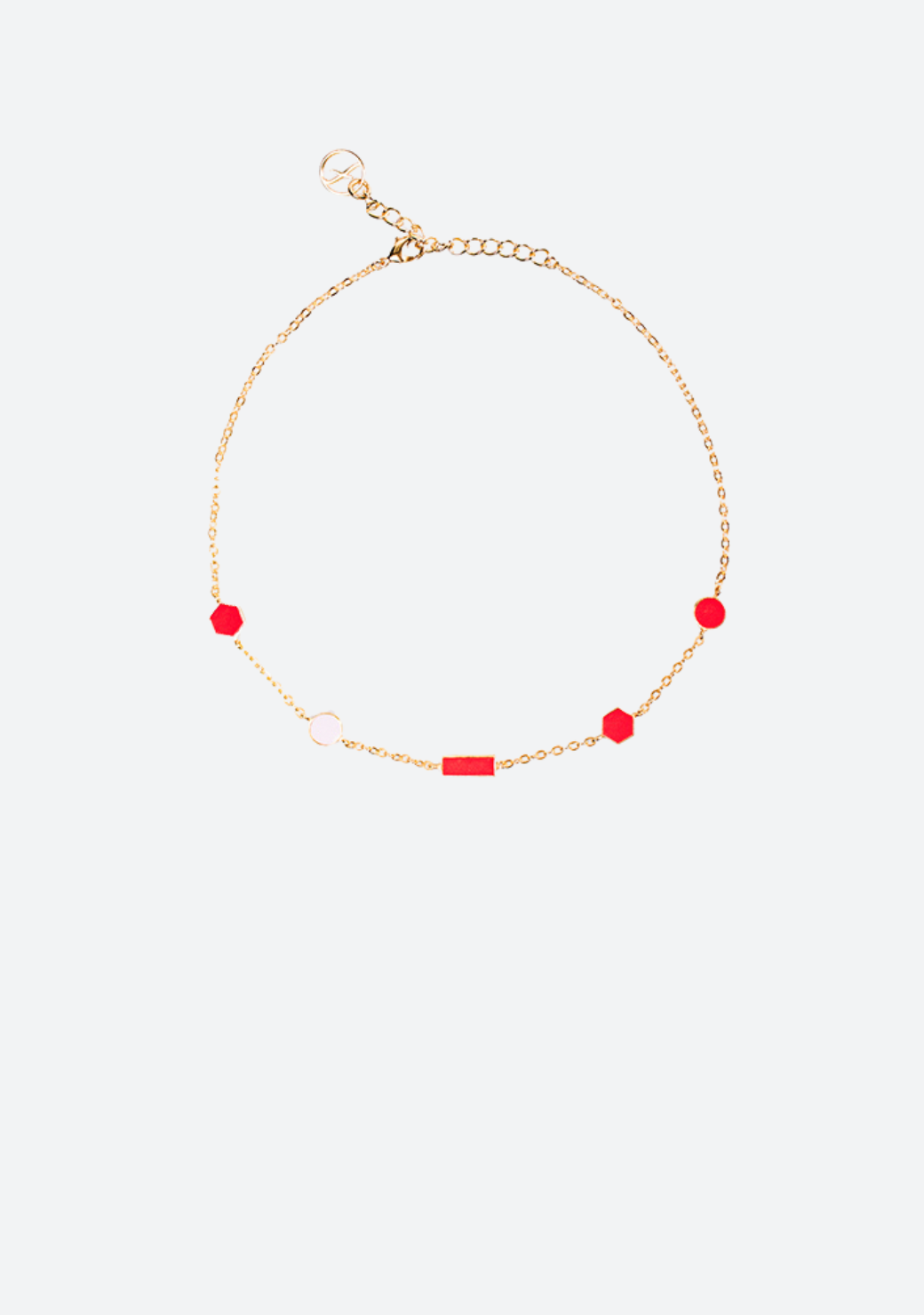 Candy Collar Necklace
In stock
Style:
Deep Blue & Light Green Enamel
Artisan's Notes
These Candy Collar Necklaces are a sweet treat. Featuring various geometric shapes adorned with different colored enamel, they make the perfect stacking accessory or final bright touch to your outfit. The chain is also adjustable so you can choose how the lovely pendants sit on your neckline. Take your pick of three different color ways to upgrade your jewelry wardrobe. These necklaces are part of the Candy Collection by Fugeelah, a reminder to stay playful and keep color in your life. A portion of profits from this item will support the school fees of a refugee child at the Fugee School in Malaysia.  Crafted with Various Colored Enamel and 18K gold-plated brass; adjustable chain length between 35cm - 40cm, pendant diameter is 6mm.
Fugeelah is a women-led conscious jewelry brand dedicated to supporting the Fugee School, a non-profit providing free education for children and youth seeking refuge in Malaysia. Fugeelah prioritizes empowerment through education and skills training, and involves Fugee School students and alumni in the business. Learn more.
Adjustable chain length between 35cm - 40cm, pendant diameter is 6mm
Colored enamel, 18K gold plated brass (1 micron)
Avoid direct contact with water and chemical products, gently wipe with a soft cloth after each wear

Crafted in Malaysia