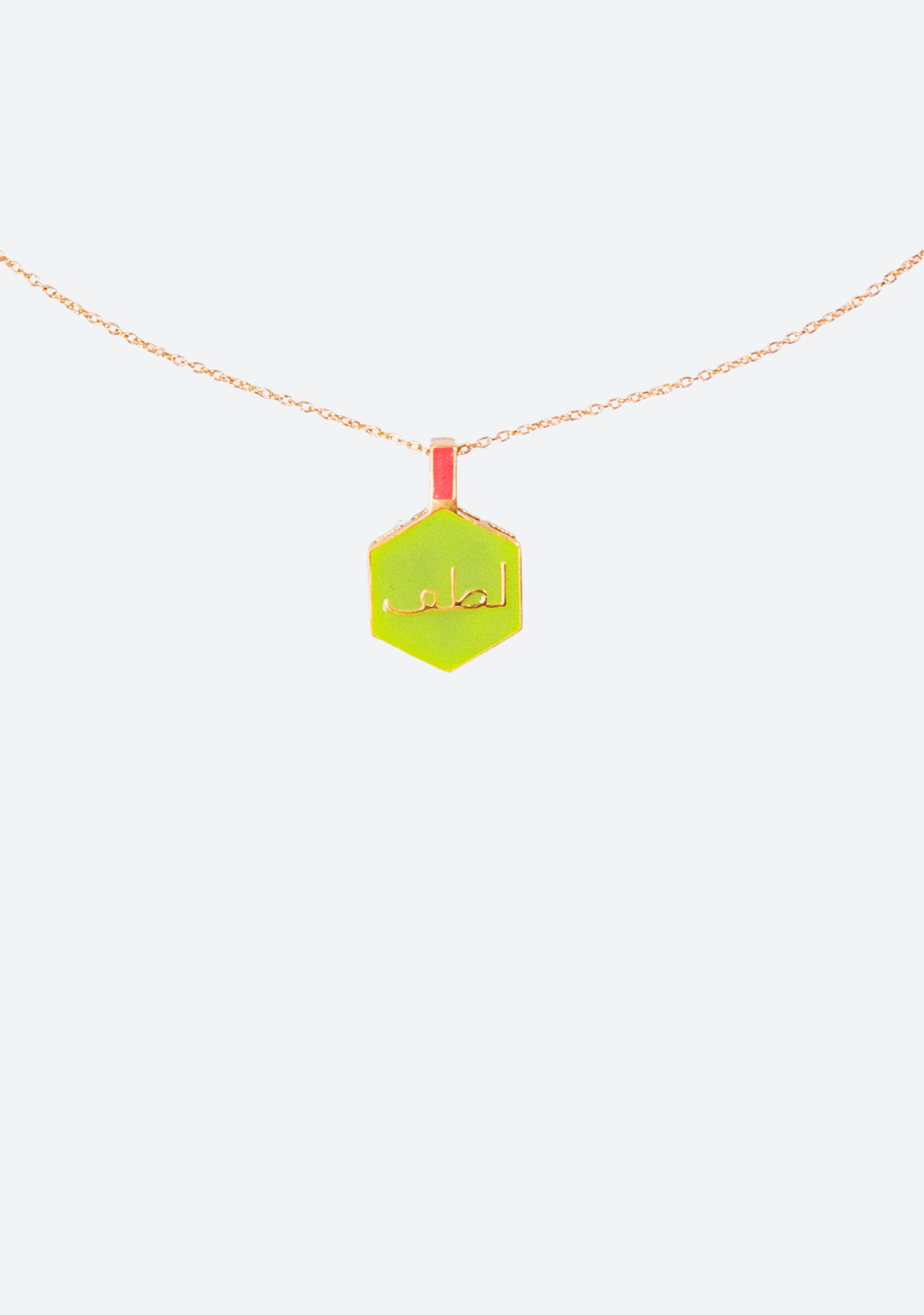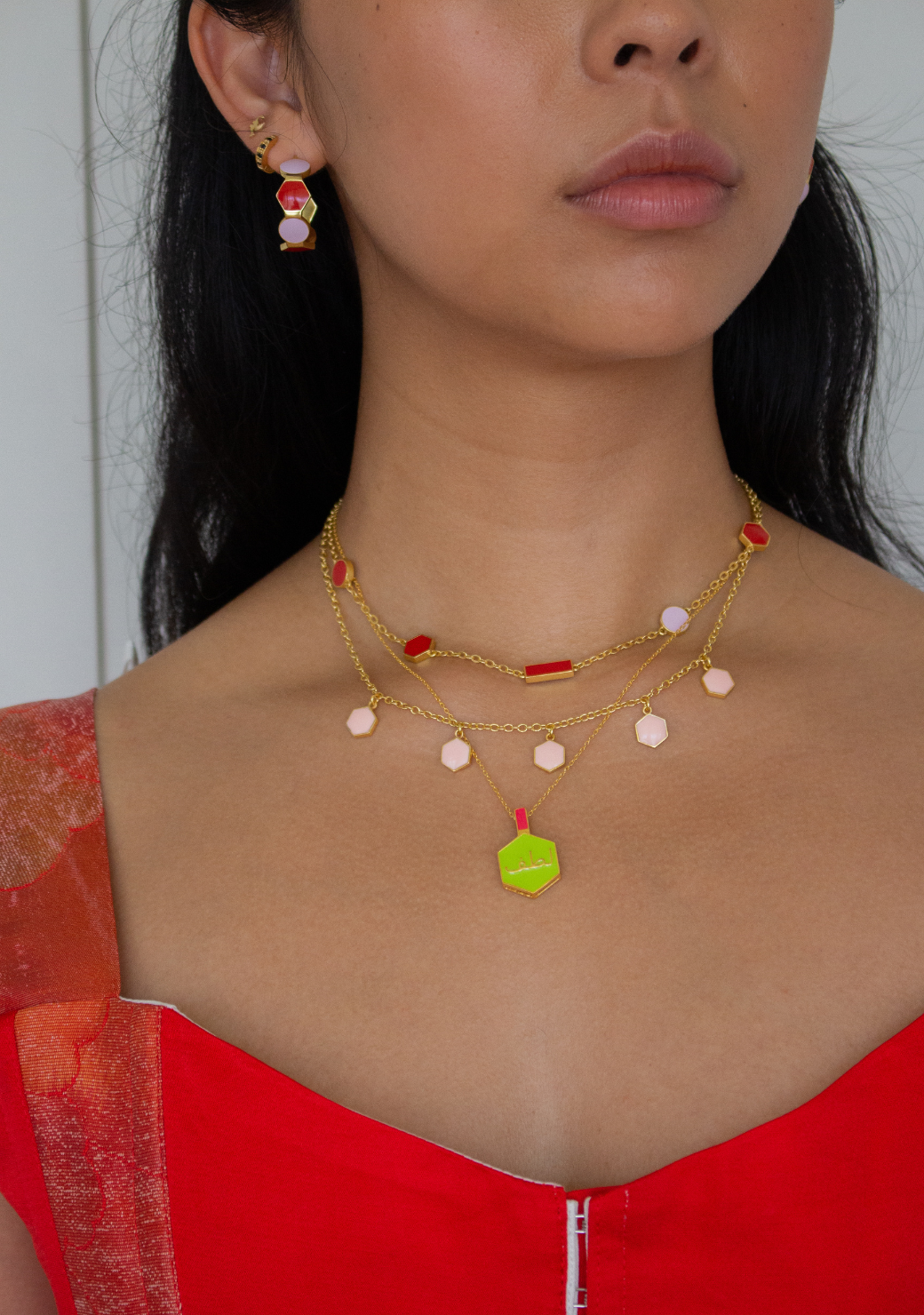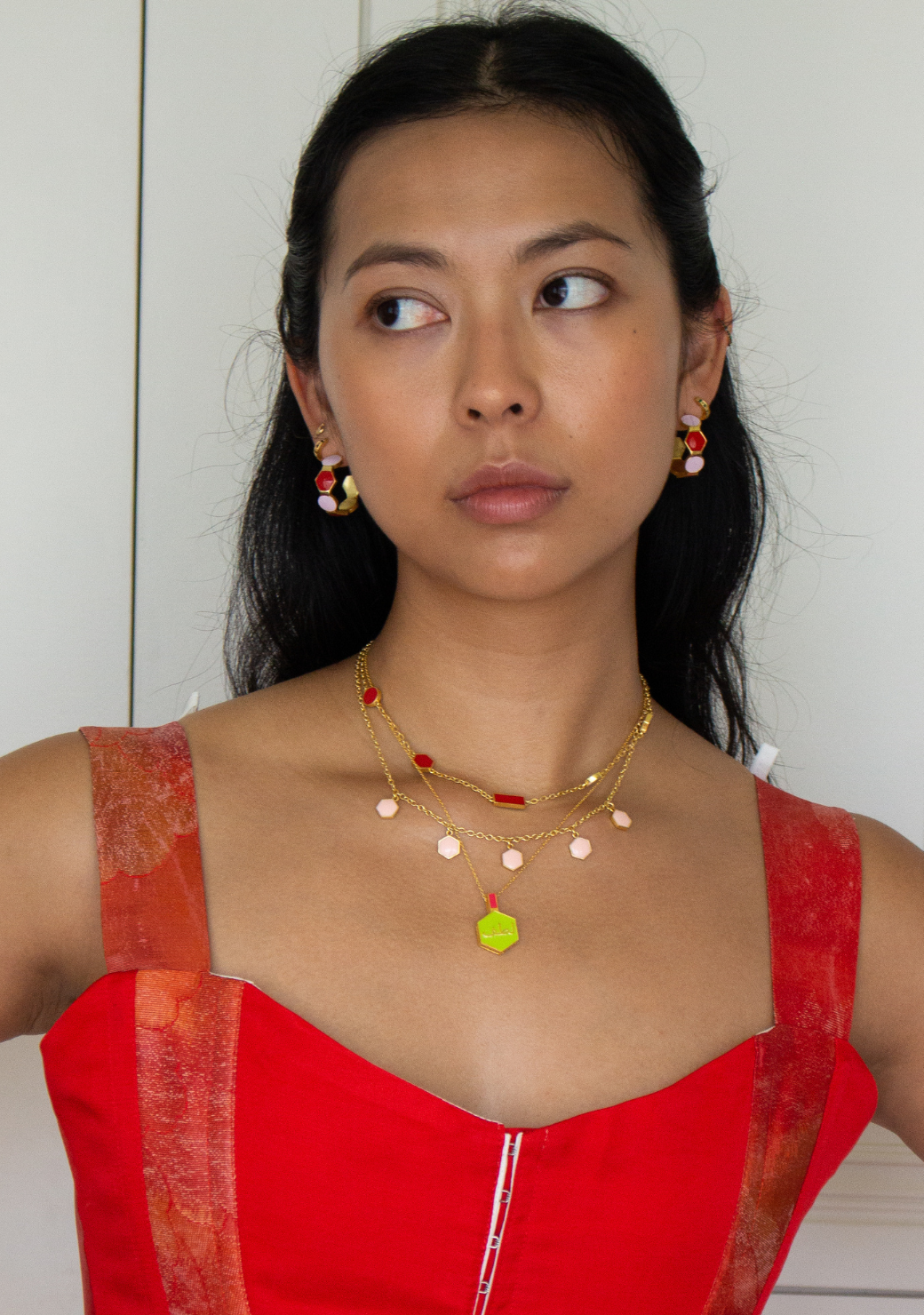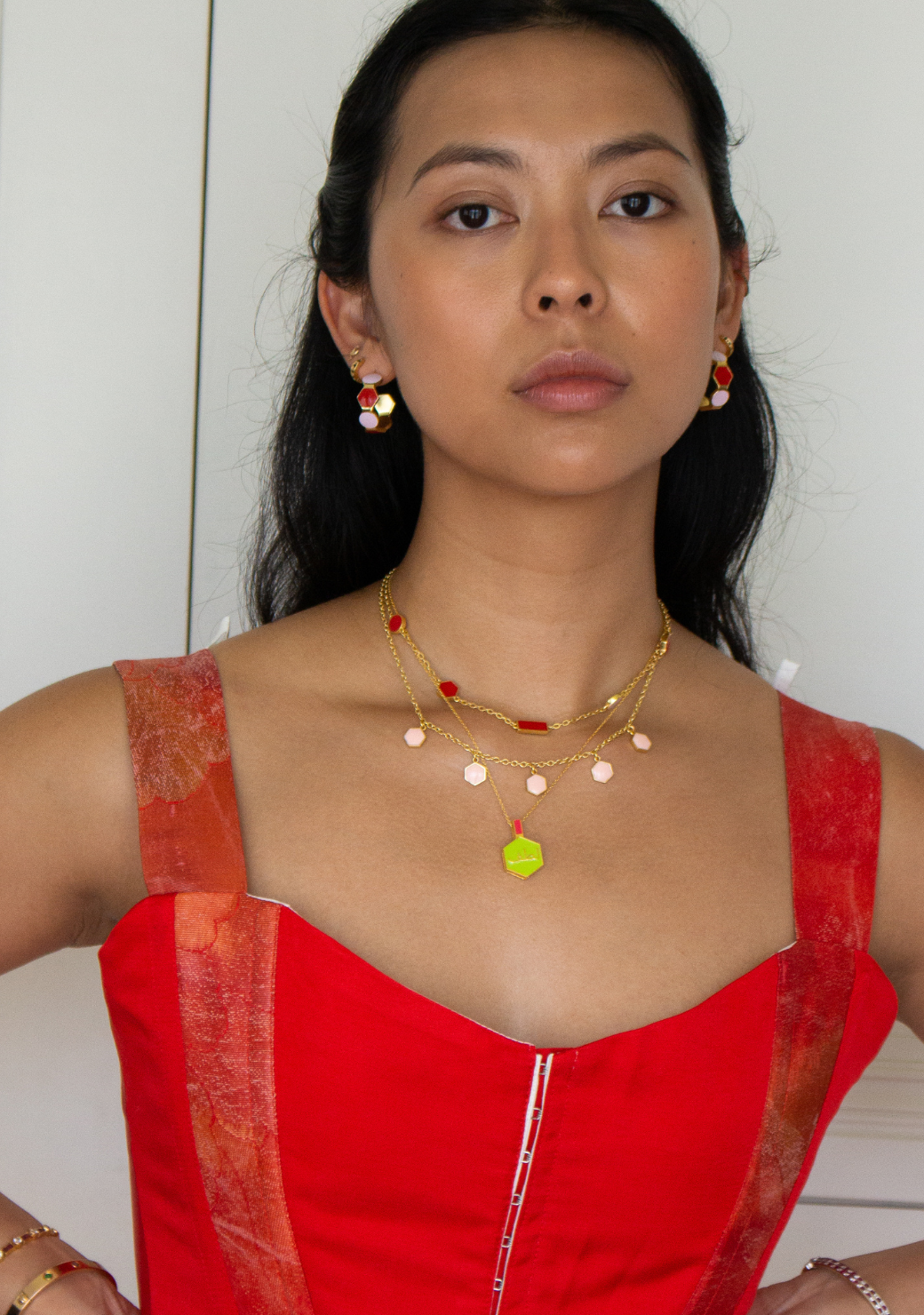 Kindness Lutf Necklace
In stock
Style:
Bright Green and Hot Pink Enamel
Artisan's Notes
The Arabic word for "Kindness" is emblazoned across this colorful necklace, making it an accessory with a message. The Pink & Lime Green enamel on a hexagonal pendant is a striking and unique combination. The Kindness Lutf Necklace is part of the Affirmations Collection by Fugeelah, which showcases enamel pieces with Arabic calligraphy and various words of affirmation. This collection adds a pop of color to your daily dressing and is great as a gift, or personal investment, to show your affirmations, gratitude, or simple encouragement to loved ones and yourself. A portion of proceeds from this item will be donated to the Fugee School, which supports refugee education in Malaysia. Crafted with Various Colored Enamel and 18K gold-plated brass;   adjustable chain length between 38cm - 43cm, pendant diameter is 16mm.
Fugeelah is a women-led conscious jewelry brand dedicated to supporting the Fugee School, a non-profit providing free education for children and youth seeking refuge in Malaysia. Fugeelah prioritizes empowerment through education and skills training, and involves Fugee School students and alumni in the business. Learn more.
22k Gold-Dipped Brass

Comes with dust bag

Avoid direct contact with water and chemical products

Gently wipe with a soft cloth after each wear

Crafted in Malaysia & India