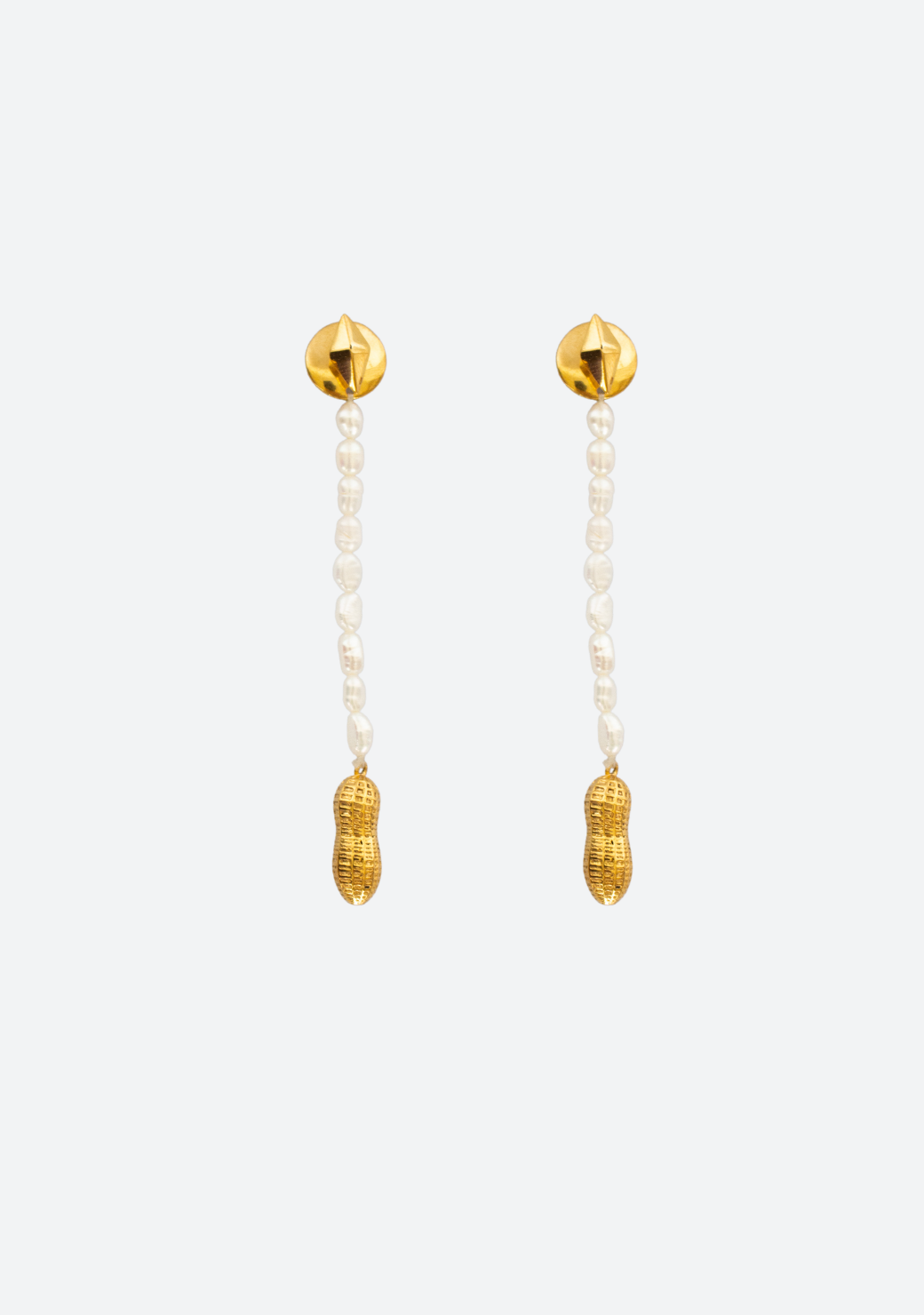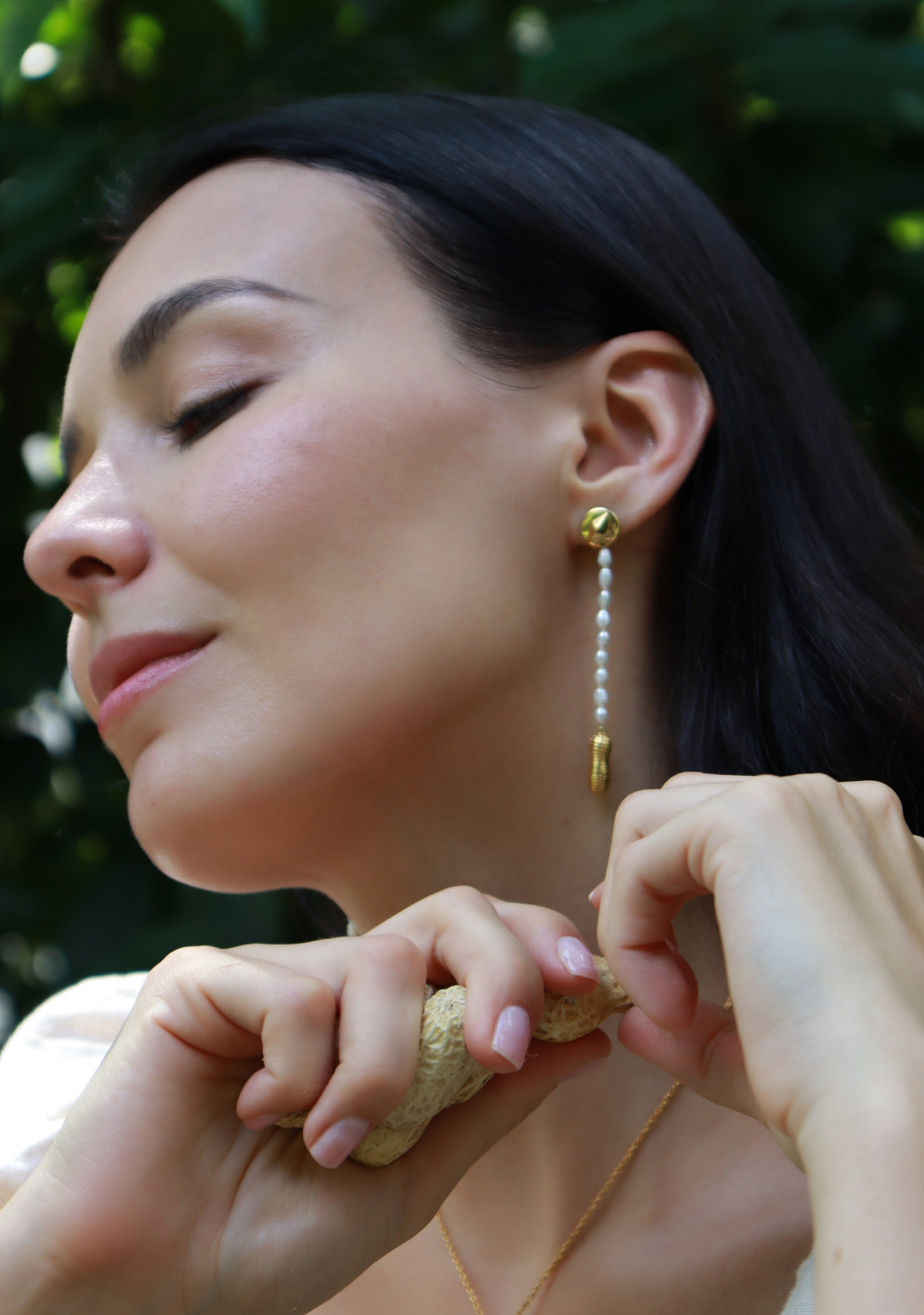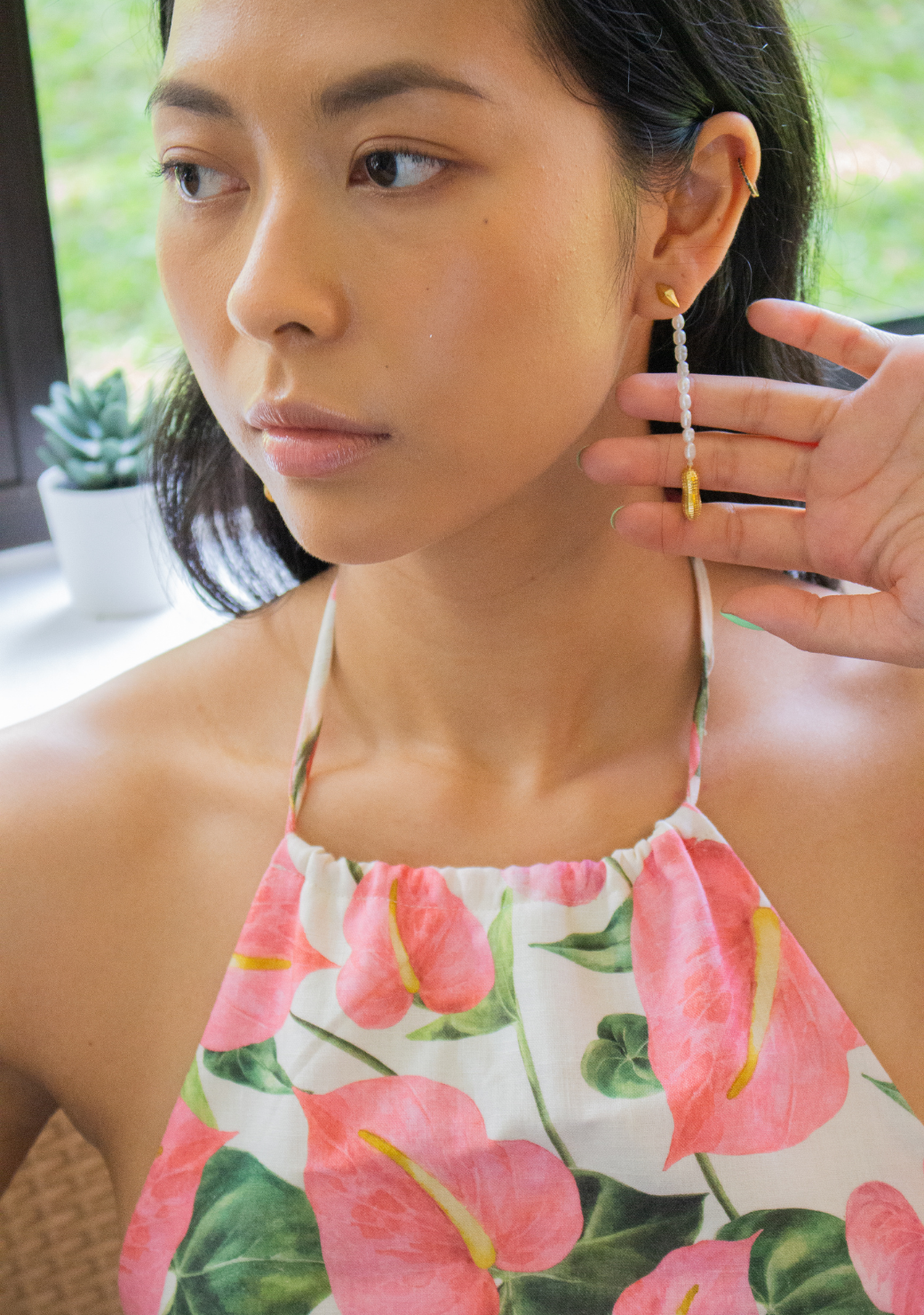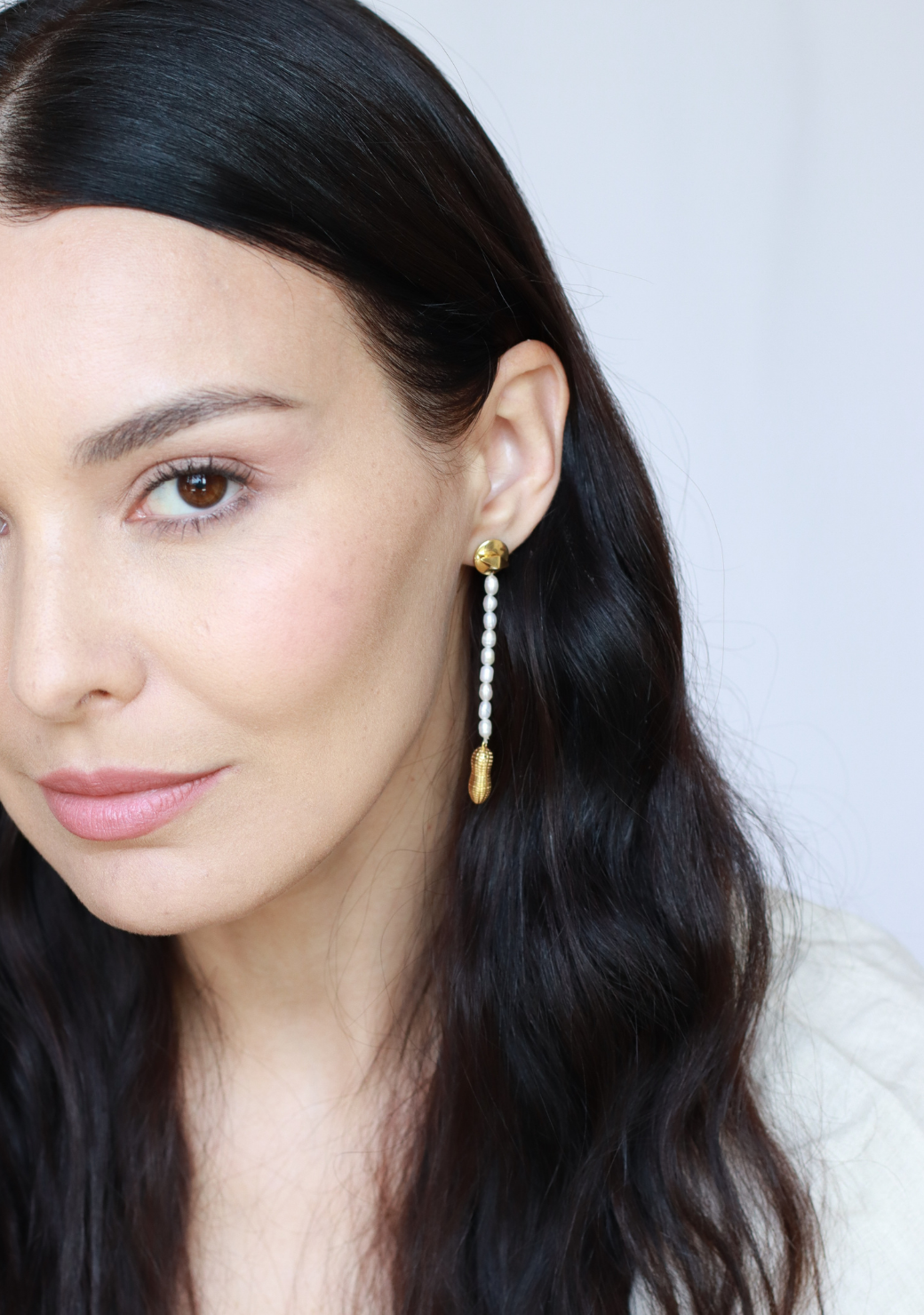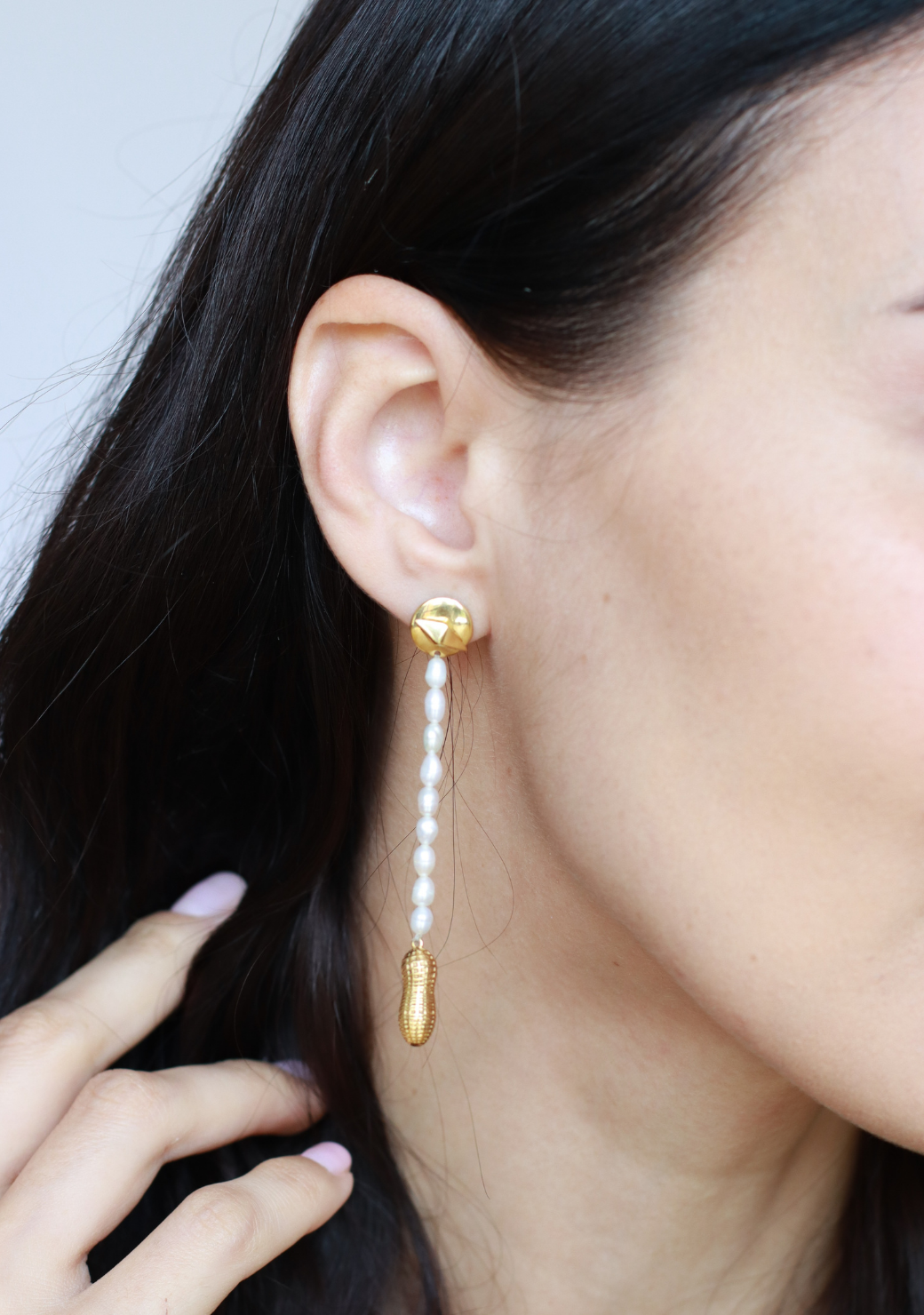 Peanut Ear Jacket with Spike Stud
In stock
Material:
22k Gold-Dipped Brass
Artisan's Notes
These rhombus studs come with a cute peanut 'n pearl ear jacket. Wear it as just a stud for an every day look, or add on the peanut dangle for a whimsical way to up your accessory game. Peanuts are a staple ingredient in Malaysian cuisine, and in Chinese culture denote a good fortune and longevity. Whether you wear the studs and jackets alone or together, it's a sure conversation starter. This piece is part of the Dusk To Dawn Collection. Profits from this item will go towards supporting the education of 200 refugee children at the Fugee School in Malaysia. Crafted with freshwater pearls; earring length is 75mm.
Fugeelah is a women-led conscious jewelry brand dedicated to supporting the Fugee School, a non-profit providing free education for children and youth seeking refuge in Malaysia. Fugeelah prioritizes empowerment through education and skills training, and involves Fugee School students and alumni in the business. Learn more.
22k Gold-Dipped Brass

Comes with dust bag

Avoid direct contact with water and chemical products

Gently wipe with a soft cloth after each wear

Crafted in Malaysia & India