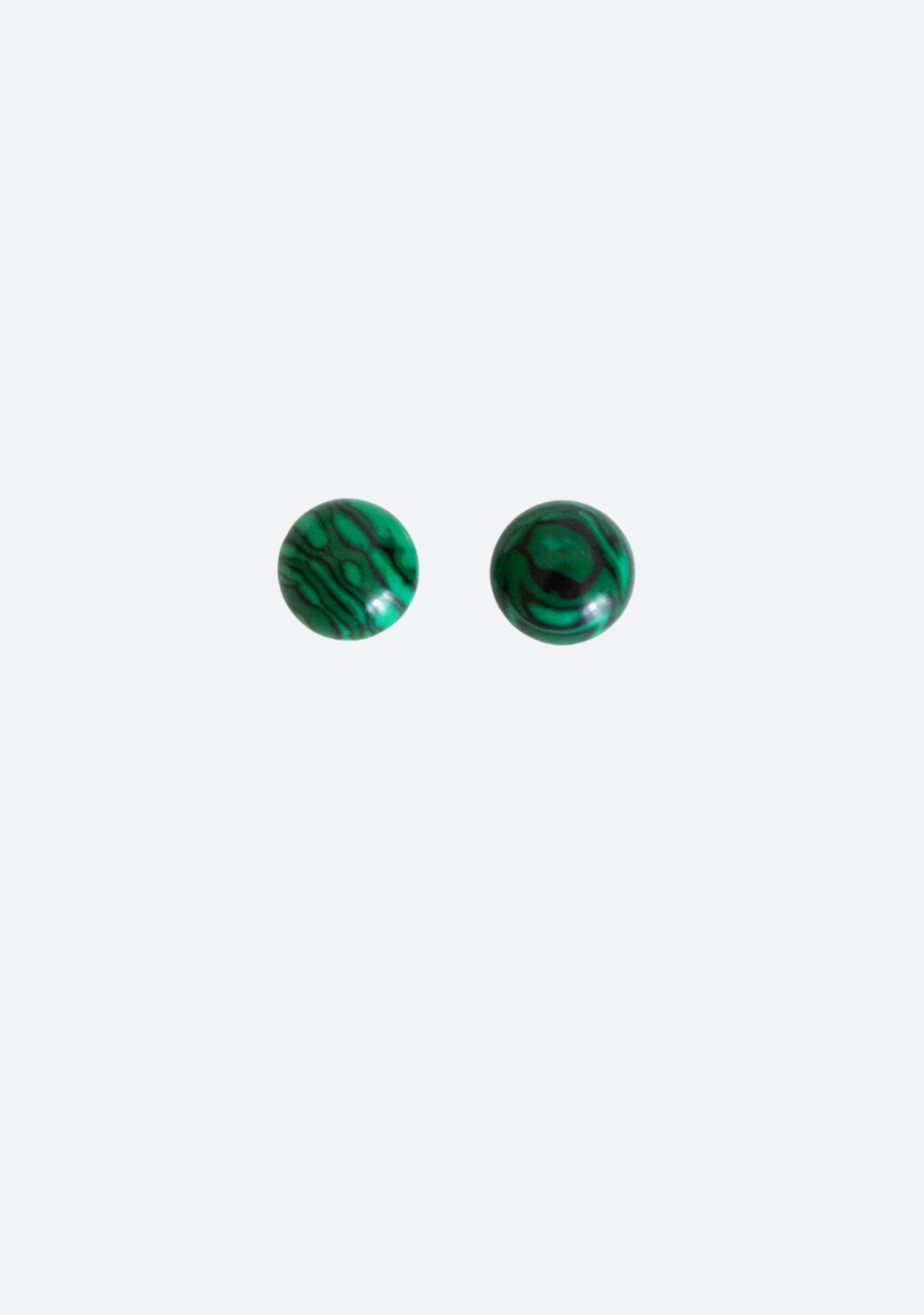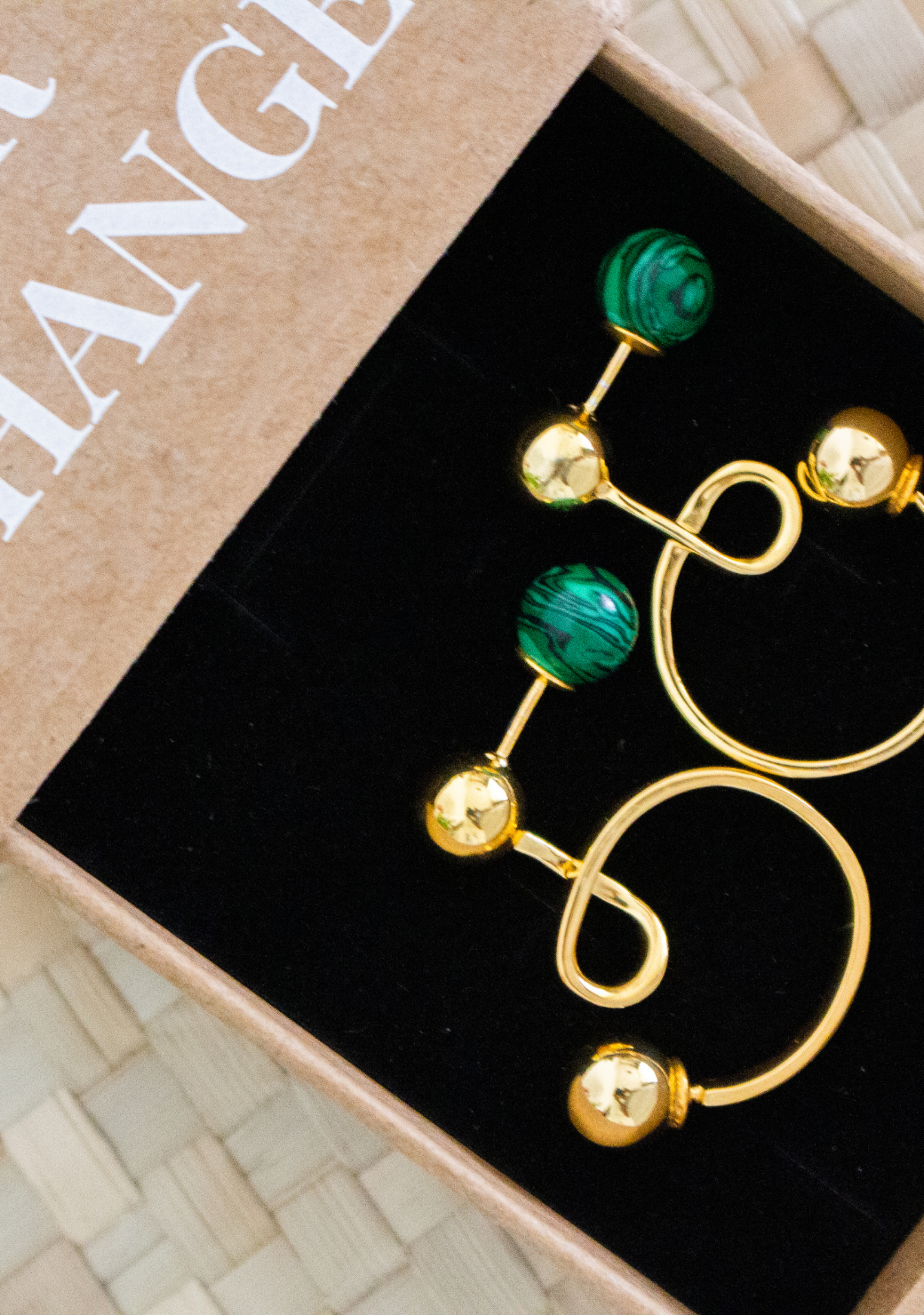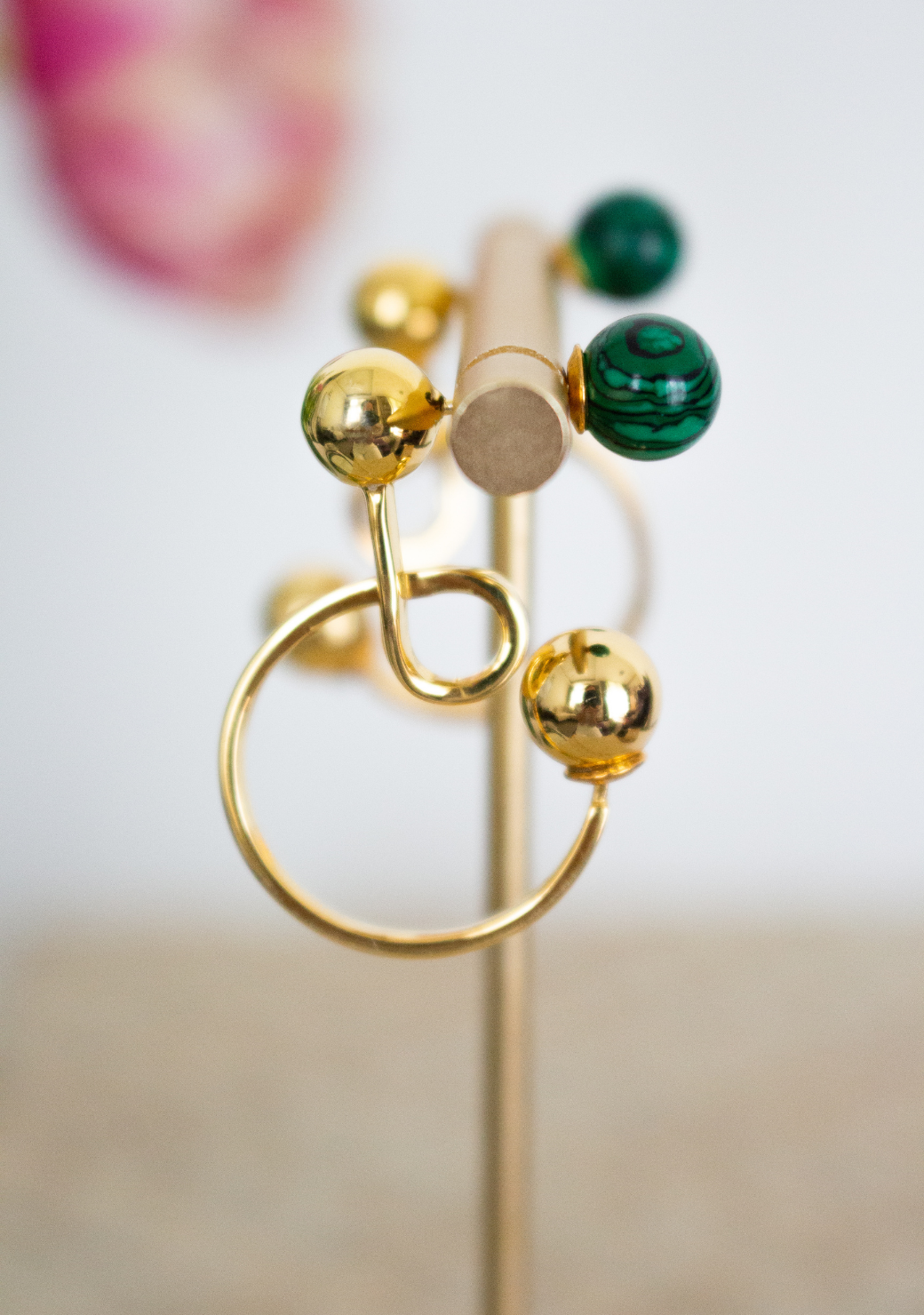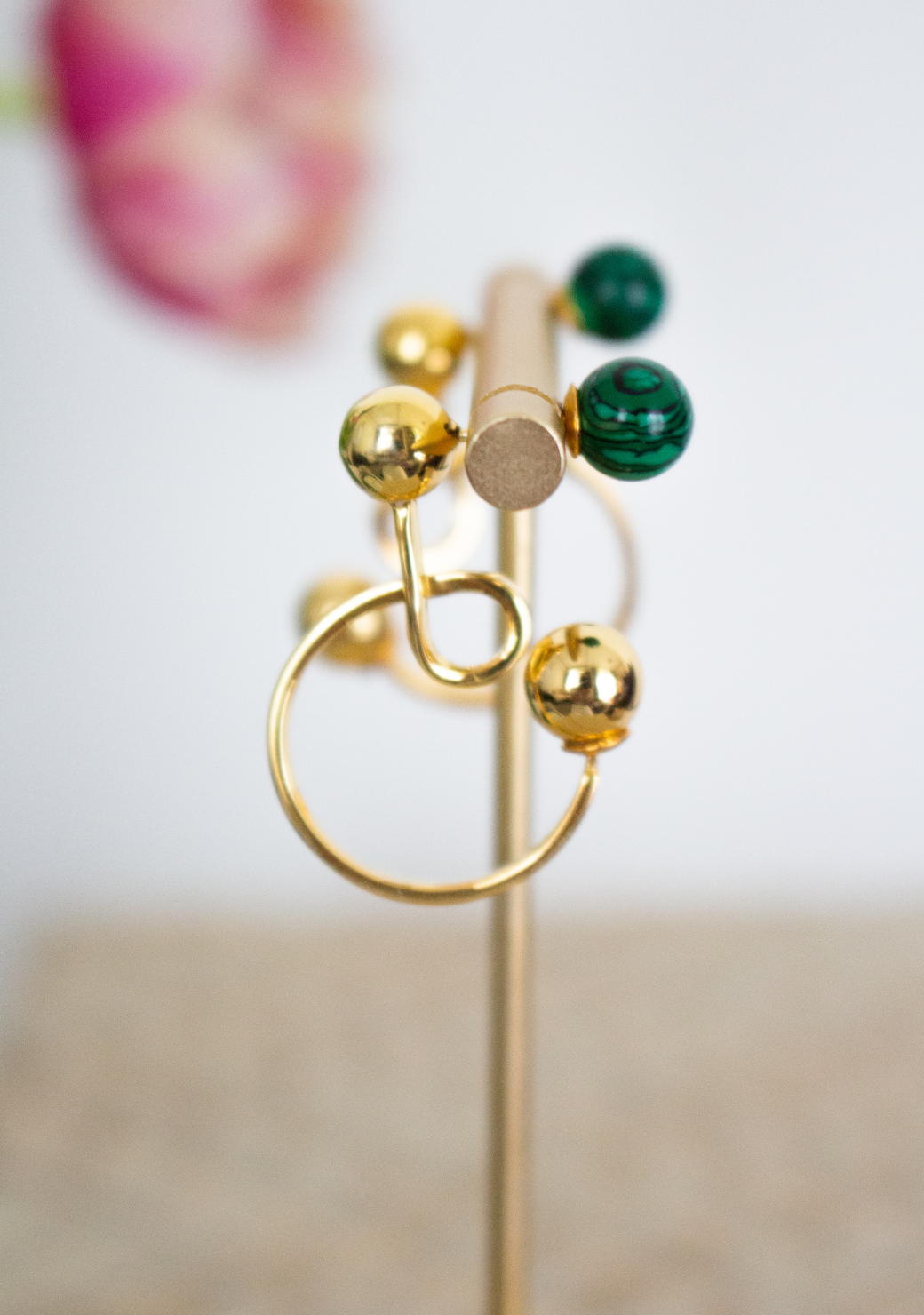 The Double Act Push Ball
Material:
22k Gold-Dipped Brass
Artisan's Notes
Swap out your current earring backings for this pair in deep green Malachite, because who says you can't have it all! Instead of regular butterfly or rubber backings, these push balls mean you can change up both the color and sculptural qualities of any pair of earrings. Wear your earrings reversed, with these Malachite Push Balls at the front, for a unique and versatile look. A portion of the proceeds from this item will be donated to the Fugee School Malaysia, which supports refugee education. Crafted with Green Malachite; push ball diameter is 8mm.
Fugeelah is a women-led conscious jewelry brand dedicated to supporting the Fugee School, a non-profit providing free education for children and youth seeking refuge in Malaysia. Fugeelah prioritizes empowerment through education and skills training, and involves Fugee School students and alumni in the business. Learn more.