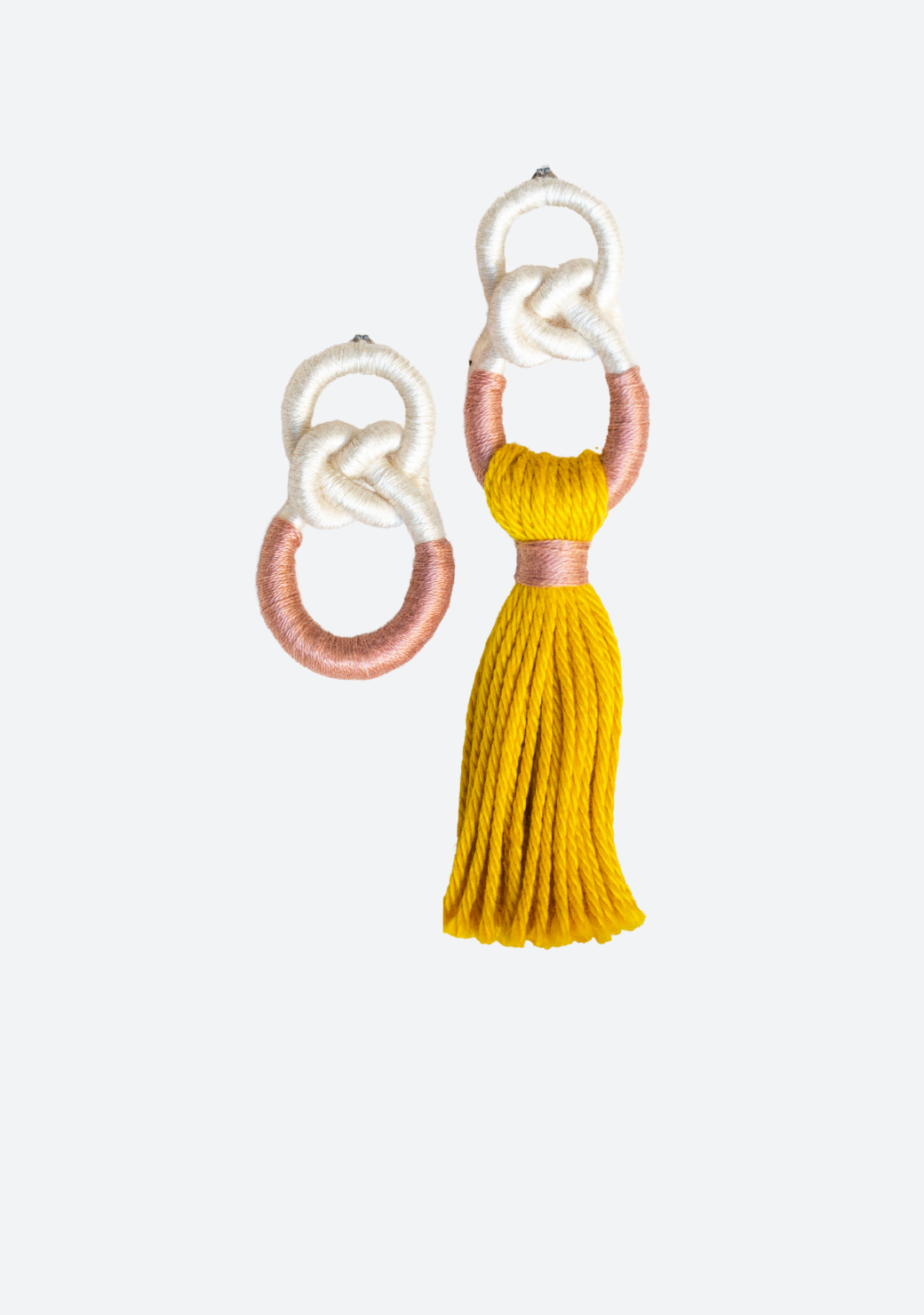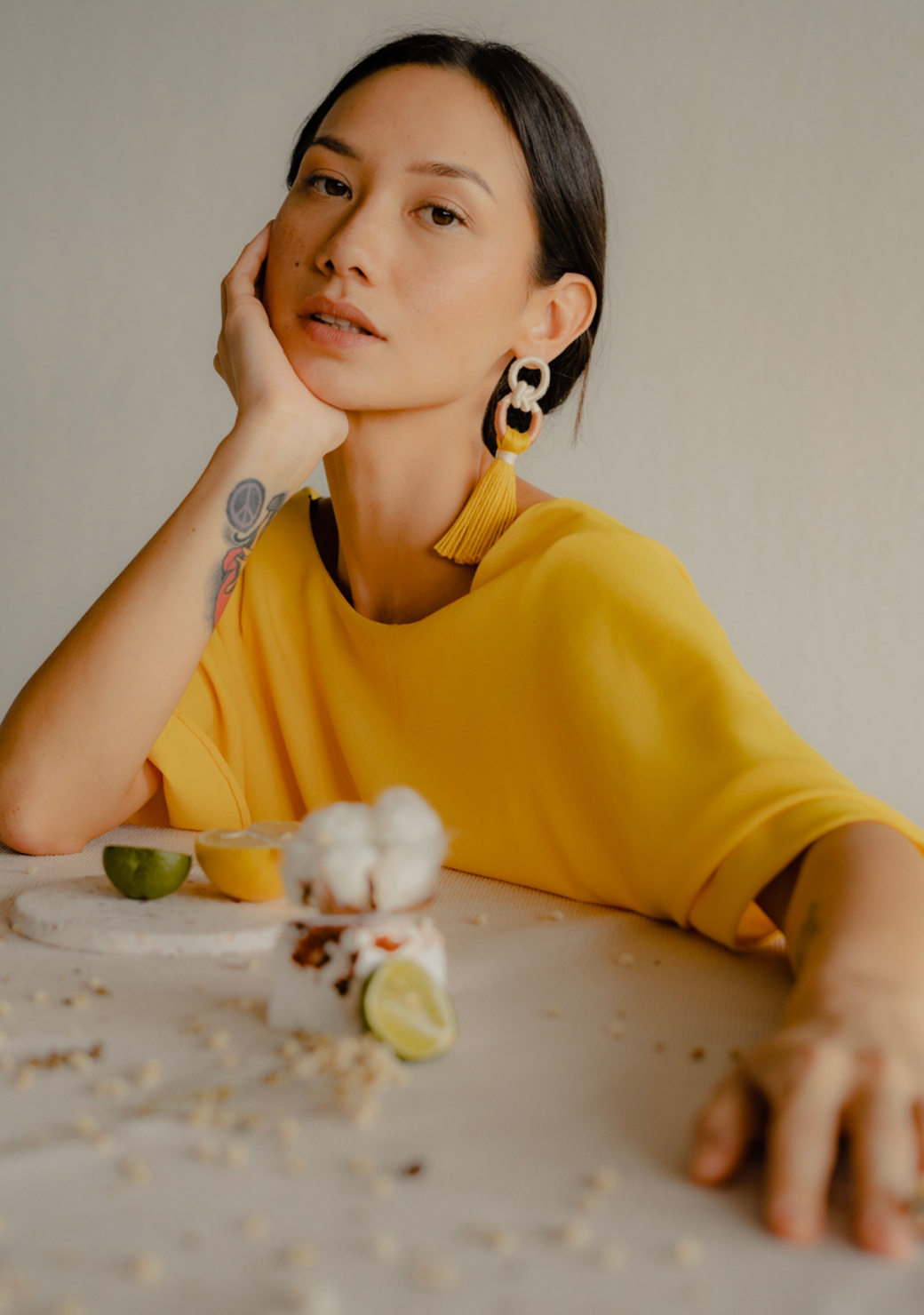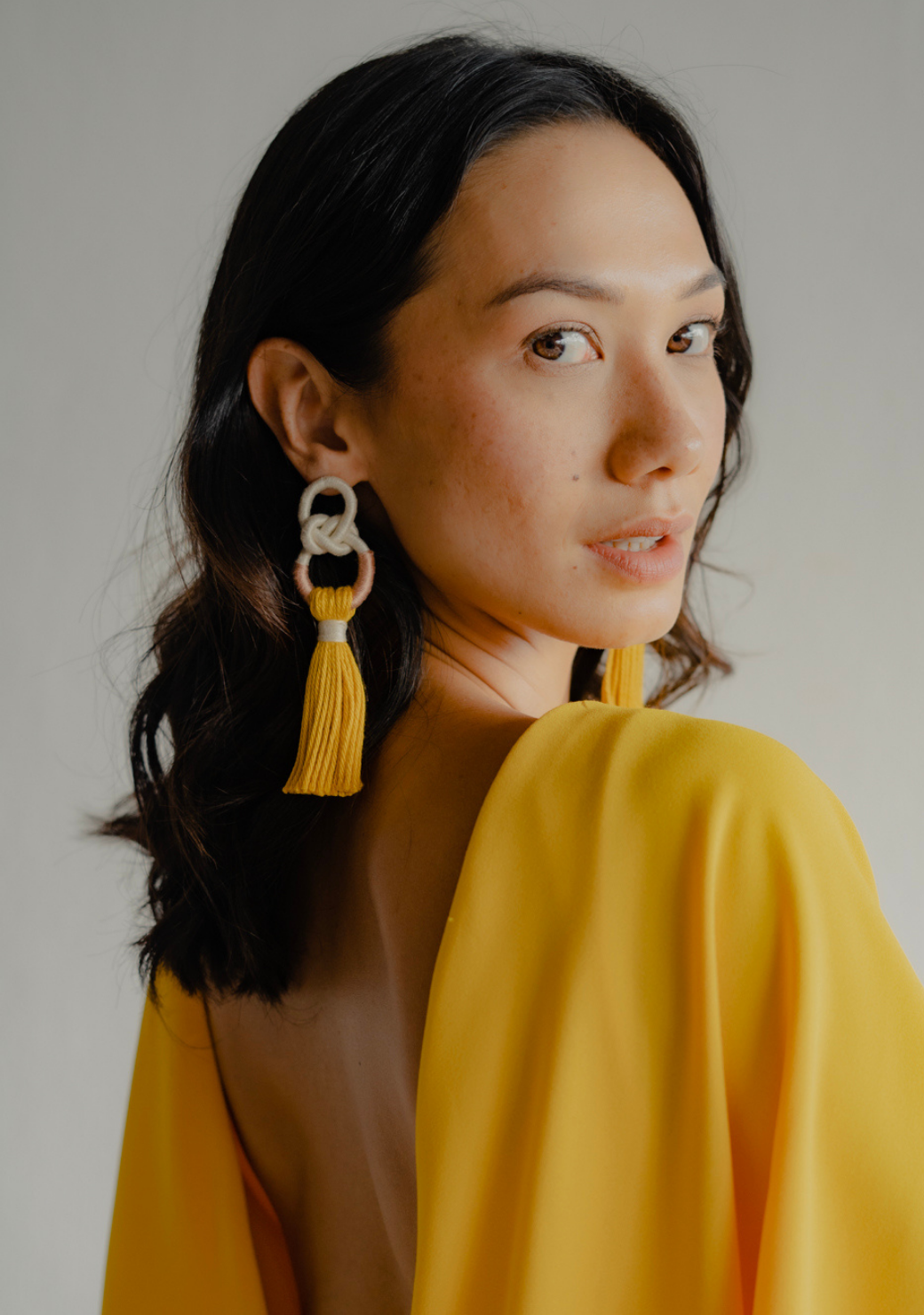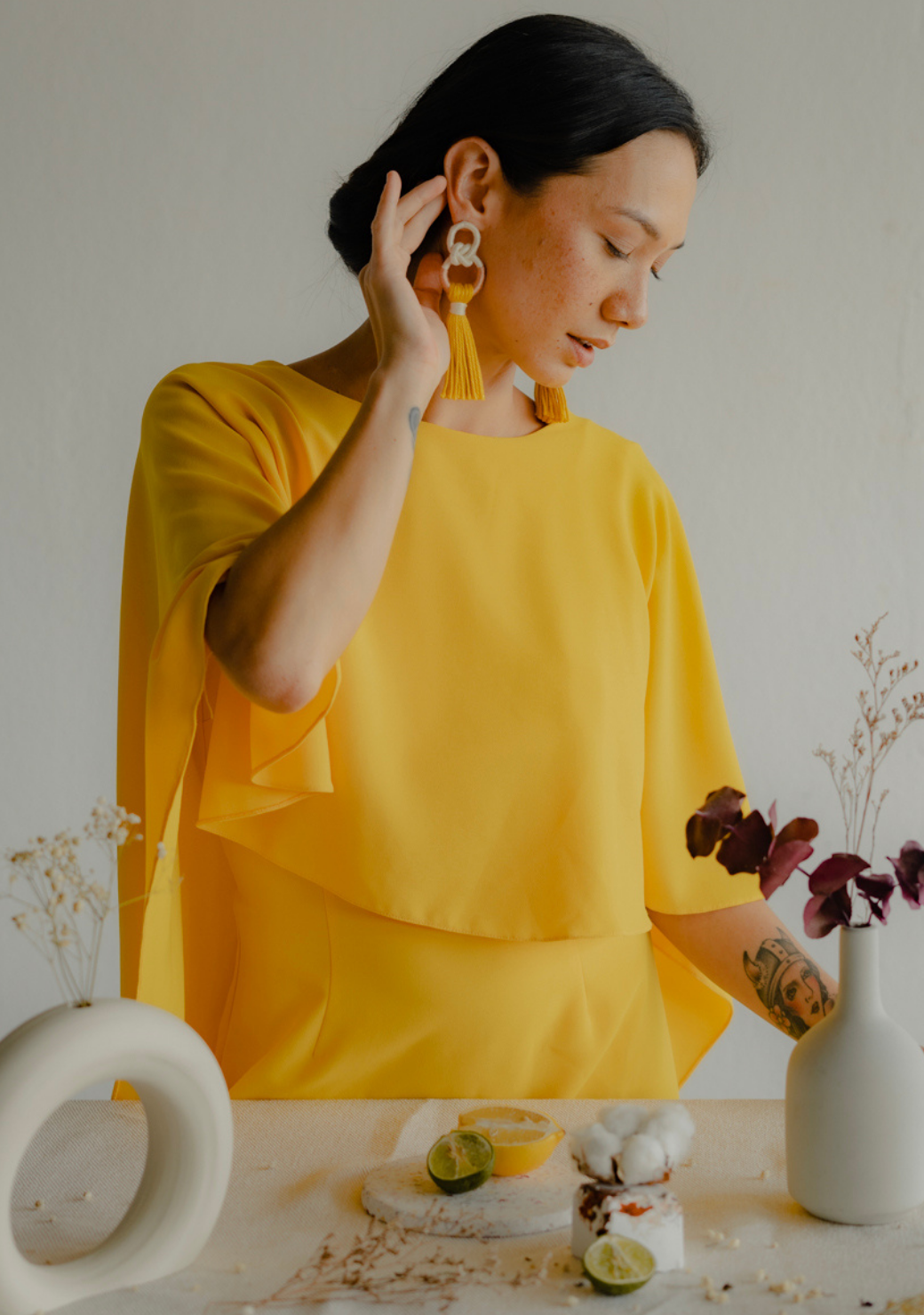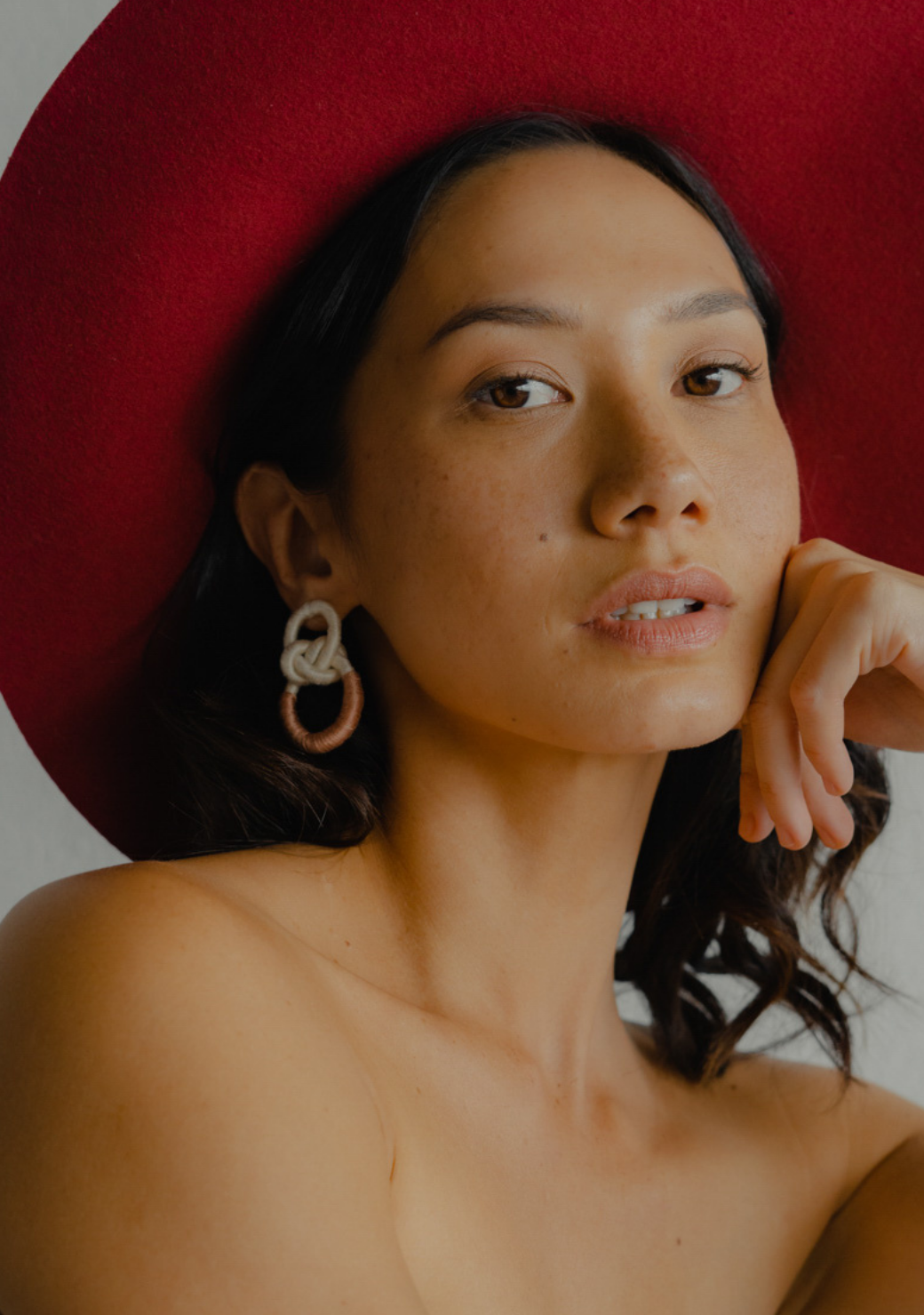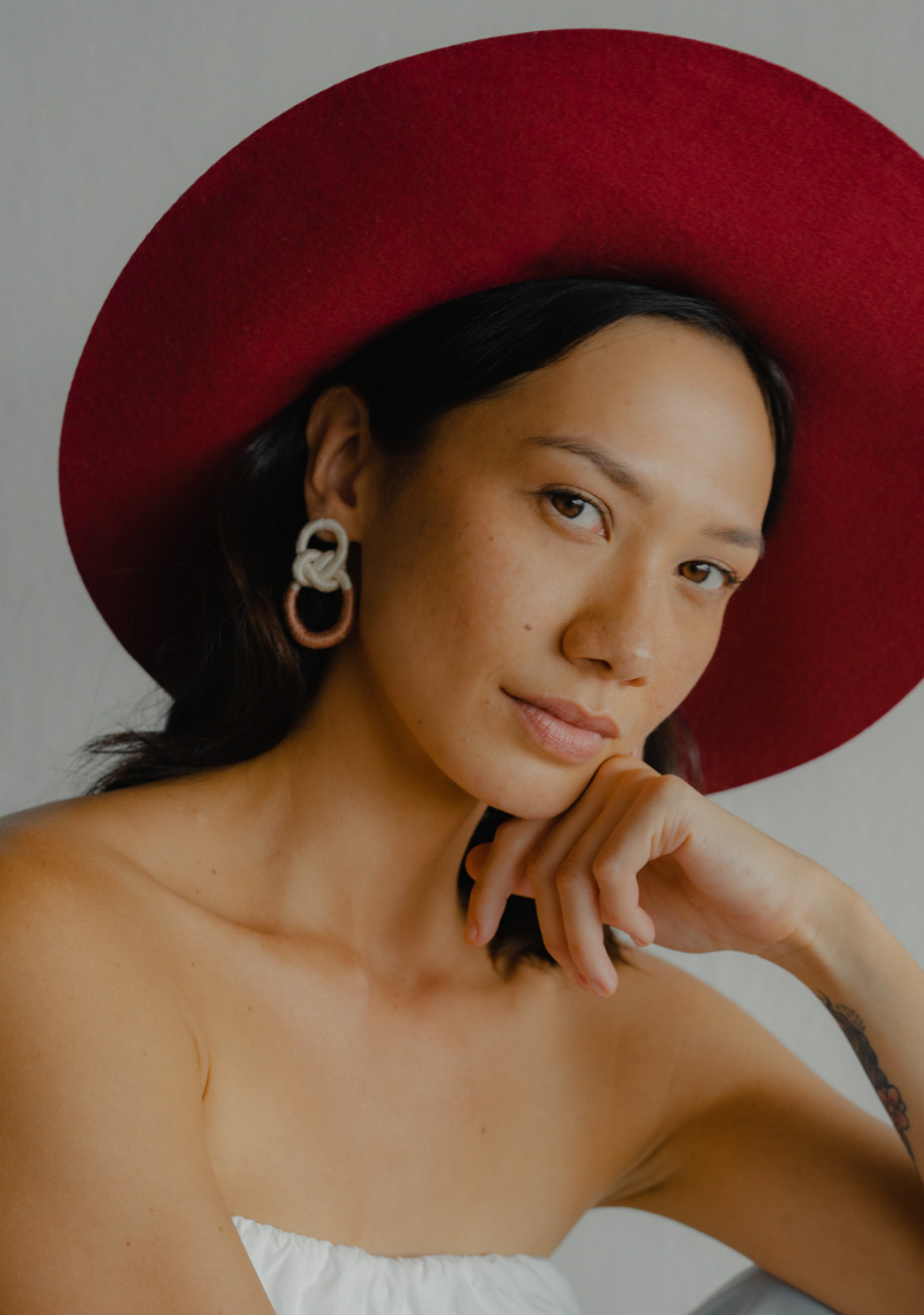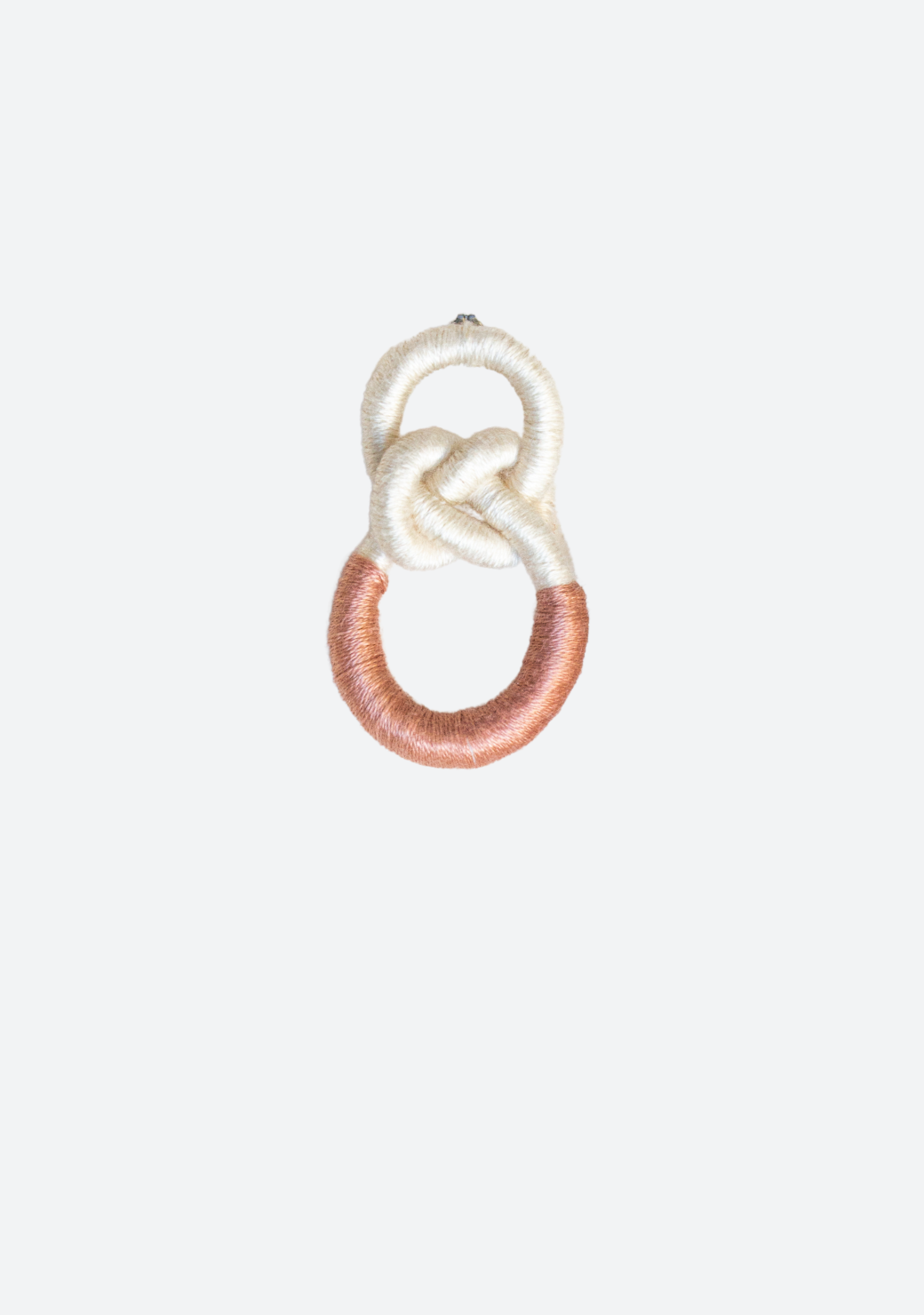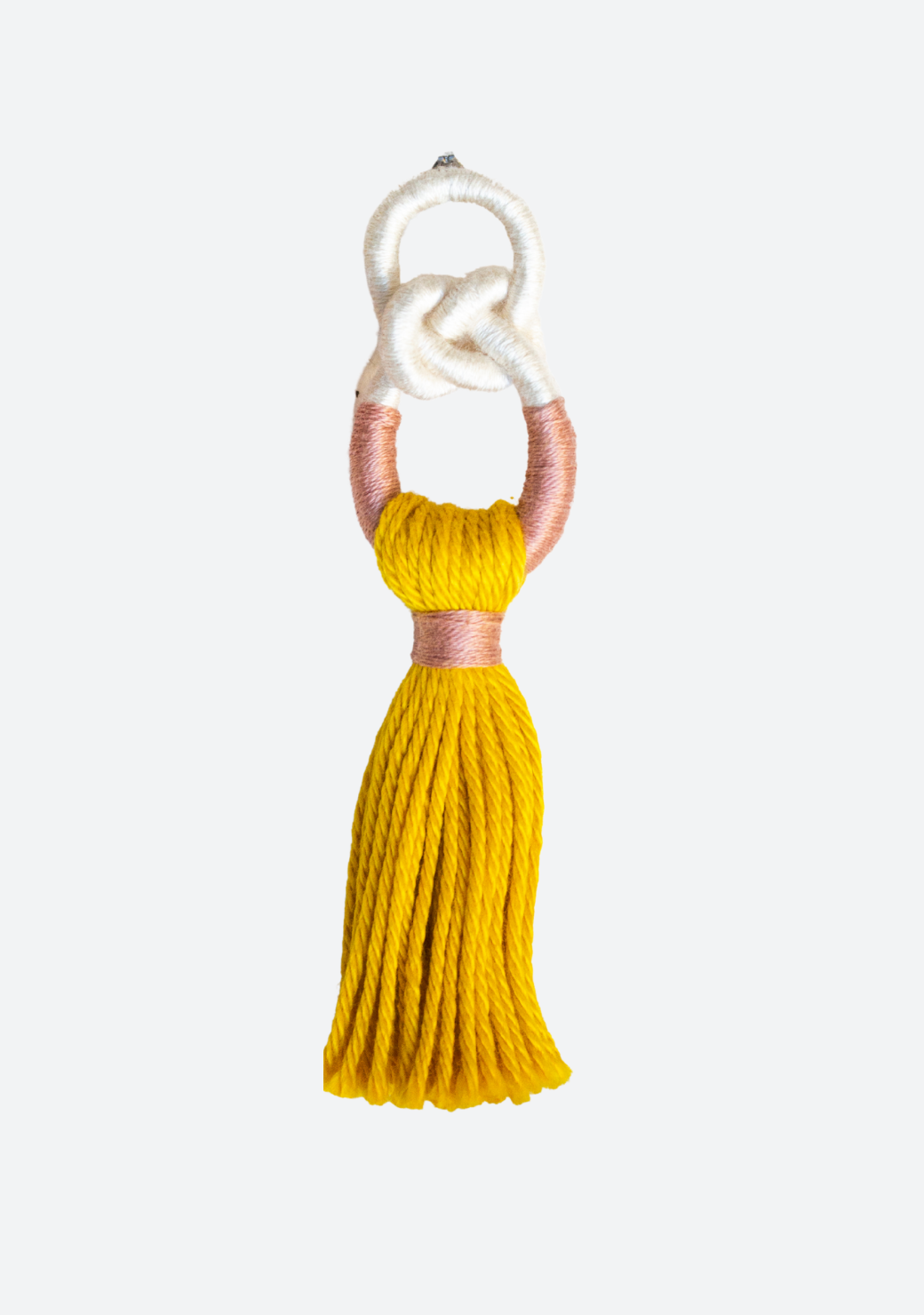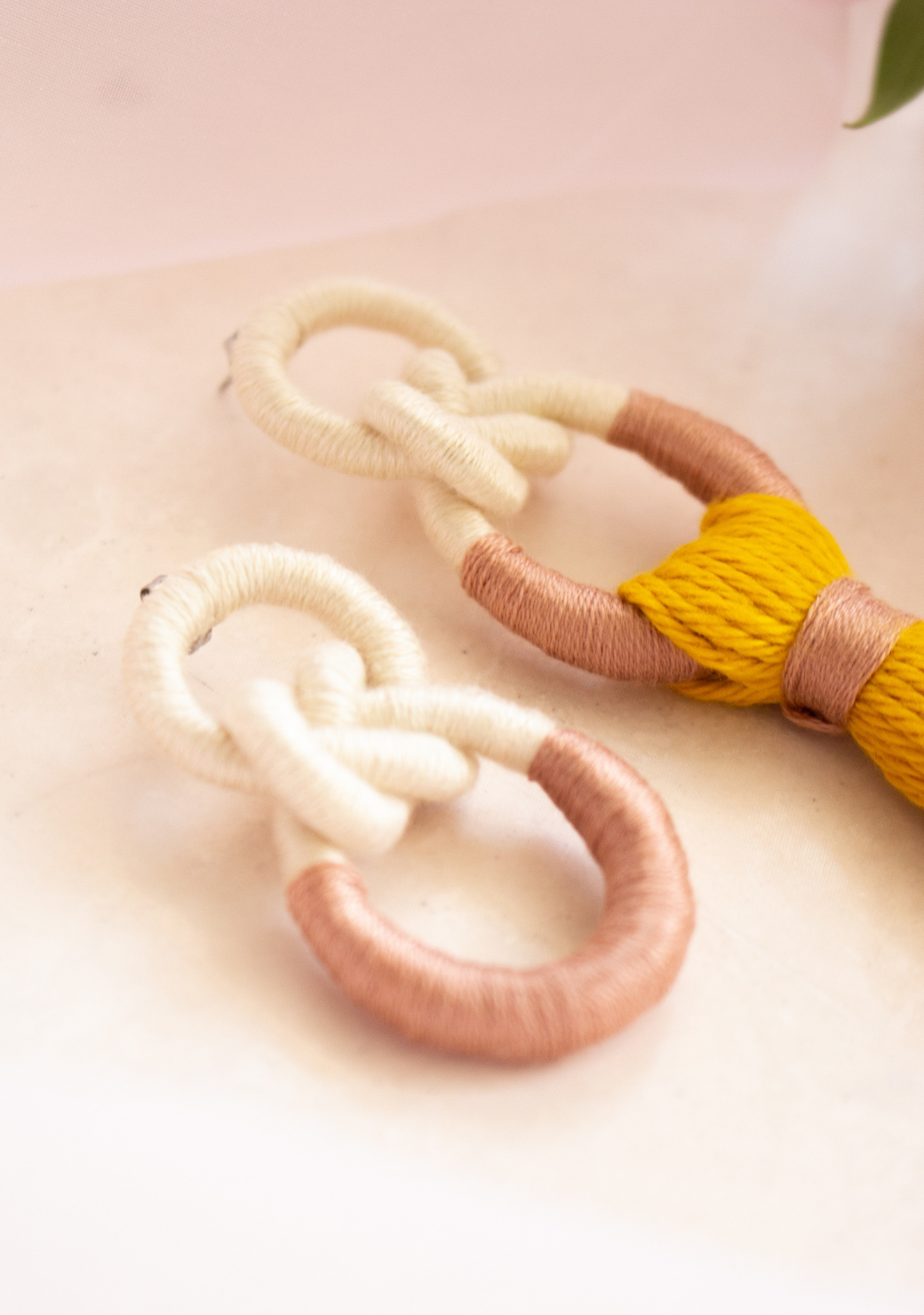 Zia Earrings in Pearl, Petal and Laguna
Style:
Single Loop in Pearl & Petal
Artisan's Notes
Mix and match your own combination of the stunning Zia Earrings. You can purchase two each of either the loop or knotted tassel to make a pair, or choose one of each for a striking asymmetrical look. They are also available as single pieces for you to style how you please. These earrings were handmade in Borneo and are part of the new Seasons Collection, which embraces transition and "in-between" moments. "As we persevere through this season of constant change, we find ourselves in between moments of stillness, growth, loss, gratitude, love, and strength," TALEE Studio founder Lorraine says. Crafted from Egyptian Cotton and Peruvian Pima Cotton; Knot is 45mm (L) x 20mm (W), Loop is 110cm (L) x 20mm (W). 
TALEE Studio is a Borneo-based jewelry house that specializes in handcrafted earrings and knot designs. Every piece is individually handmade by the founder, Lorraine Lee, who built her brand on mindfulness and memory. Learn more.
Egyptian Cotton and Peruvian Pima Cotton

All pairs uses hypoallergenic surgical steel post stud

All pairs are hand-washable and fade resistance. If you experience any minor cosmetic or dirt stains, do not soak or wash earrings entirely. *WASH* Part / Tassel Skirt lightly hand wash with yarn soap or gentle soap & water. Gently press out excess water with towel & lay flat to dry. Part / Knots & Loops lightly tap on stain or dirt by using a damp cloth.

Crafted in Borneo