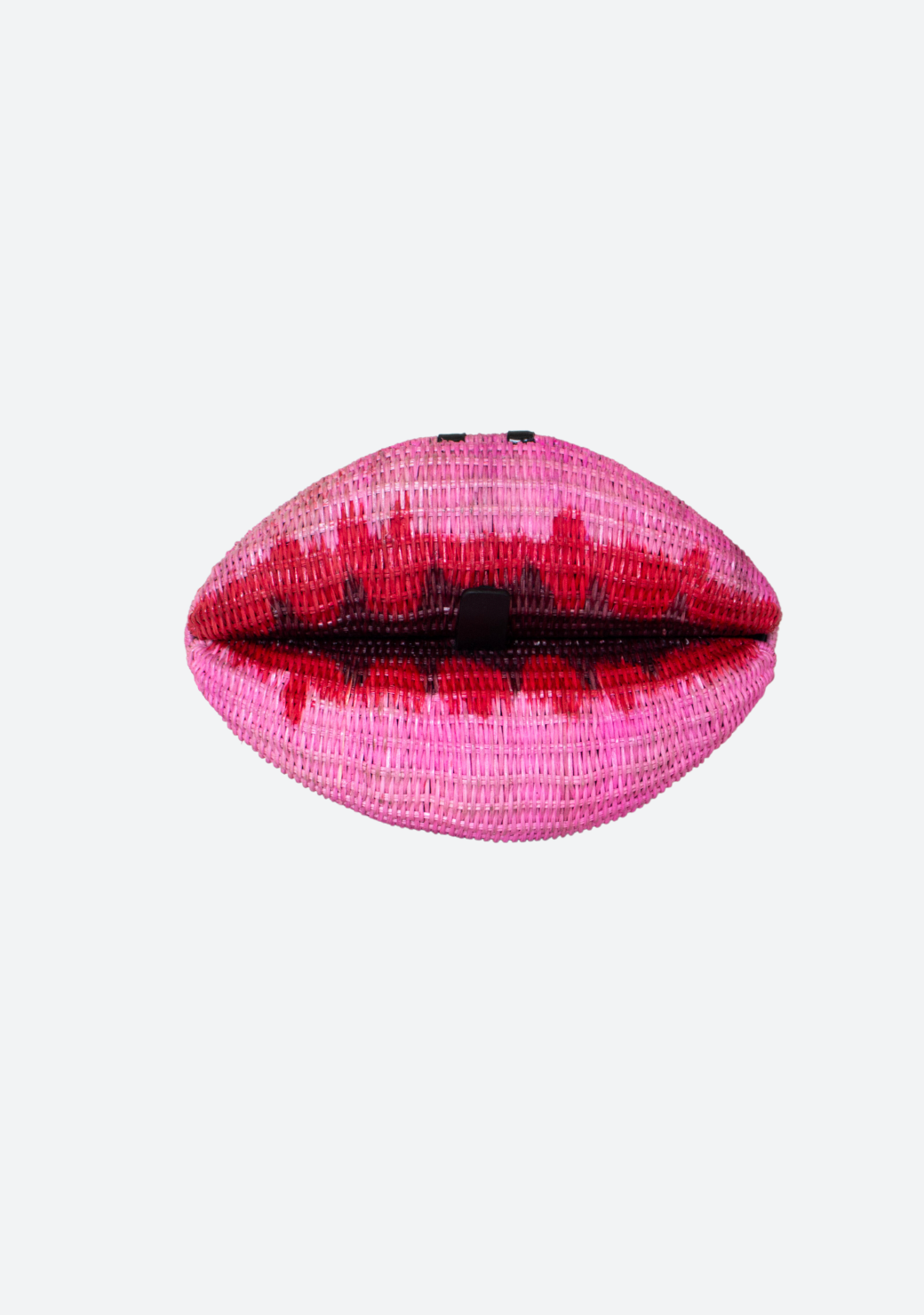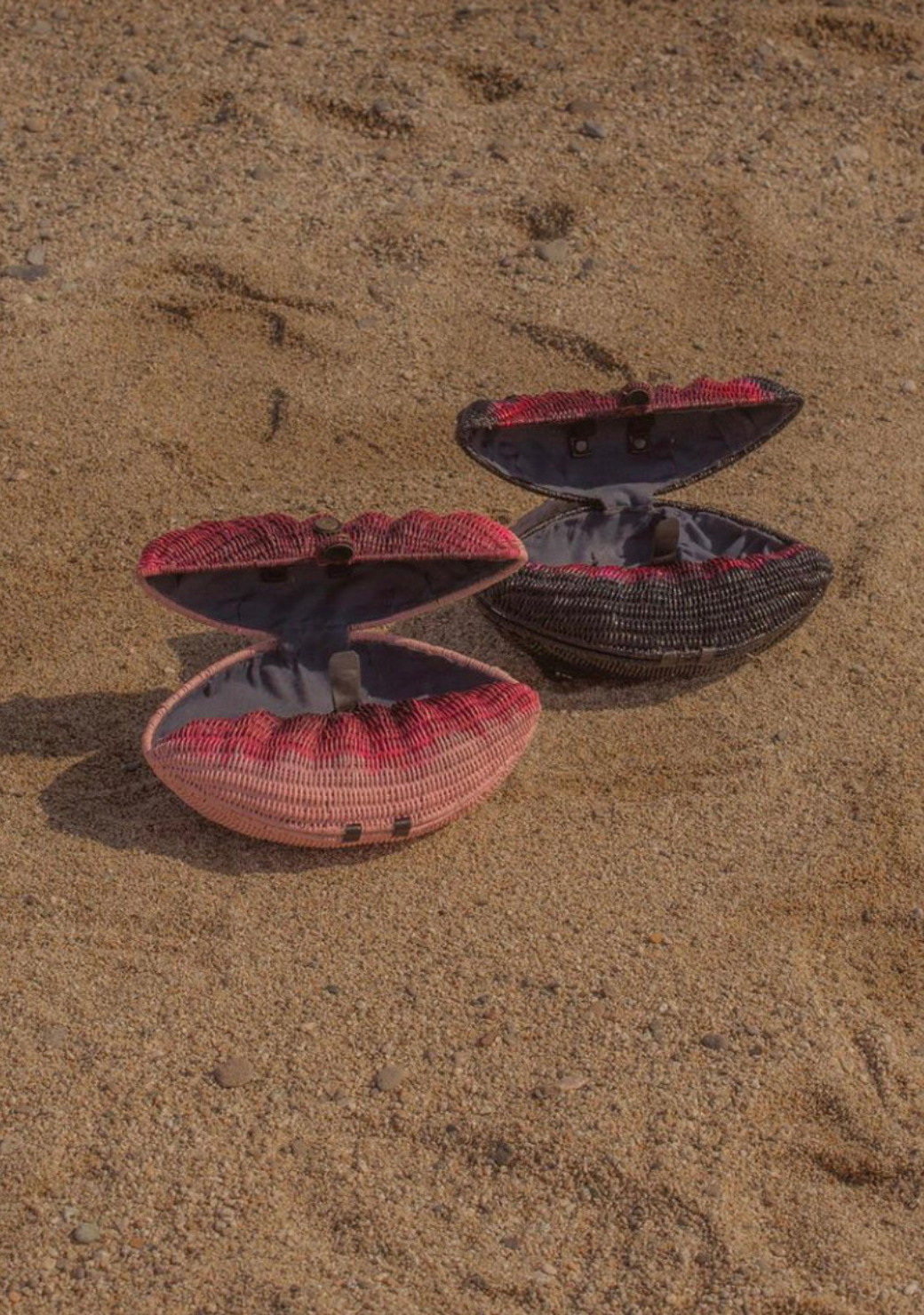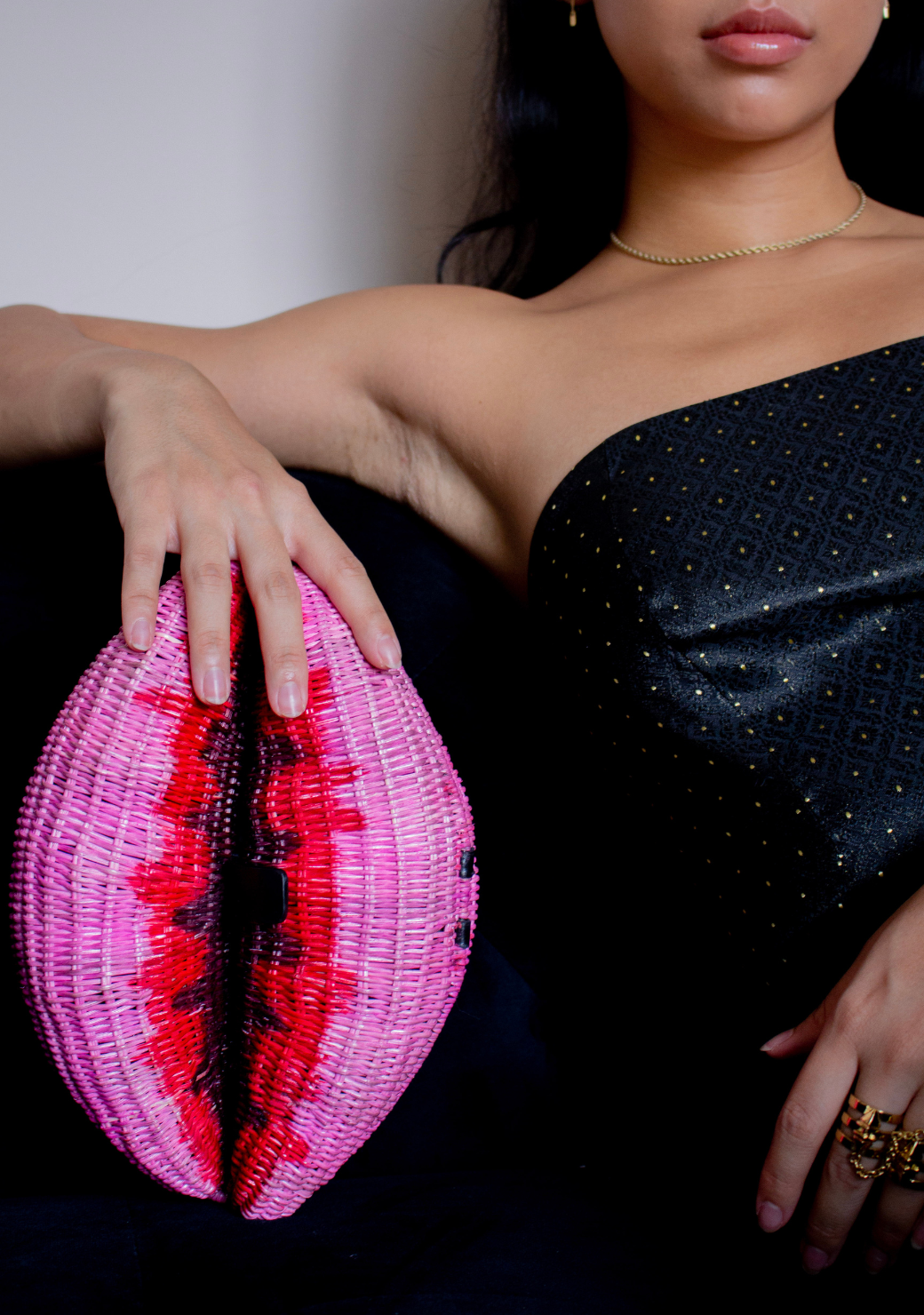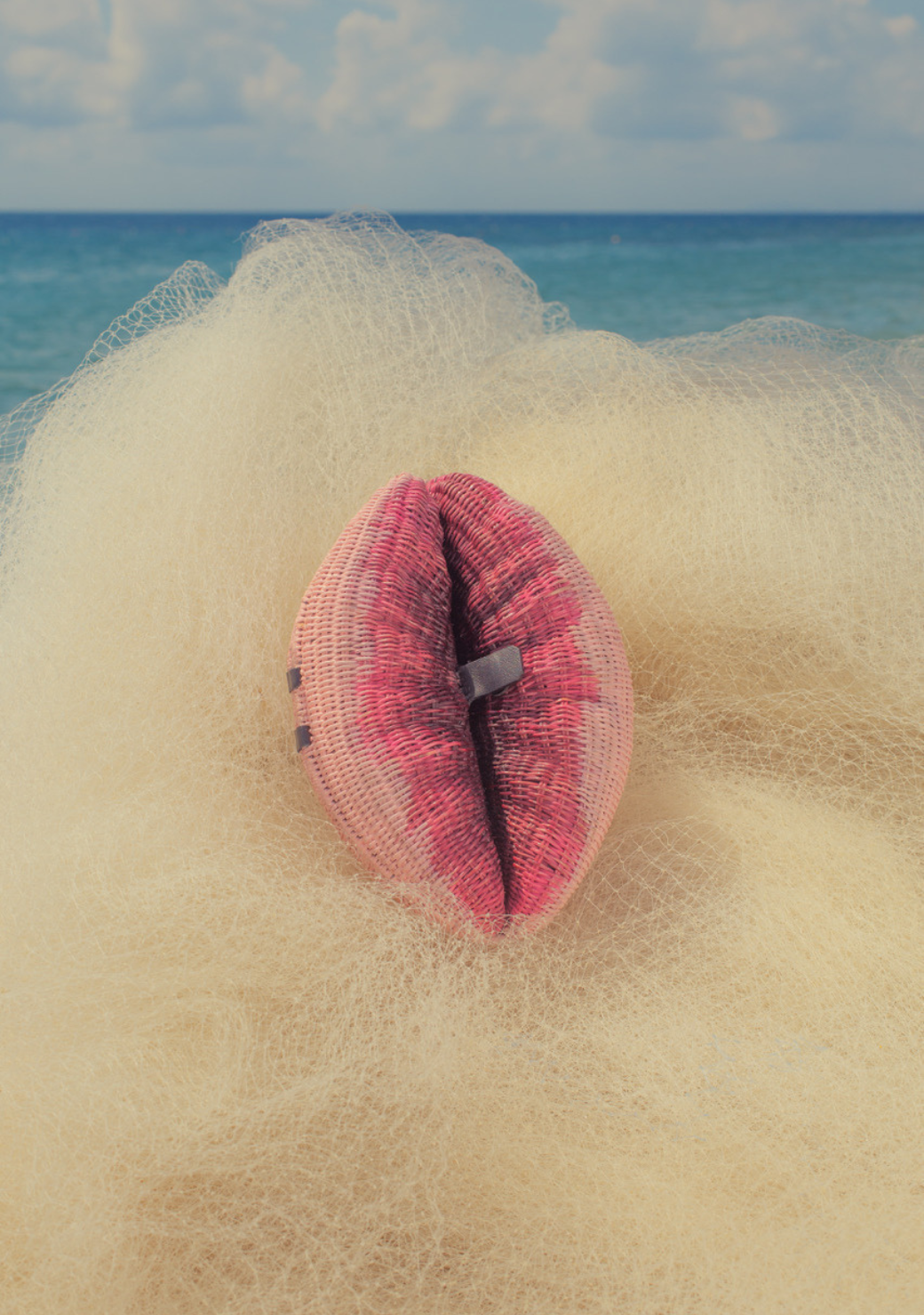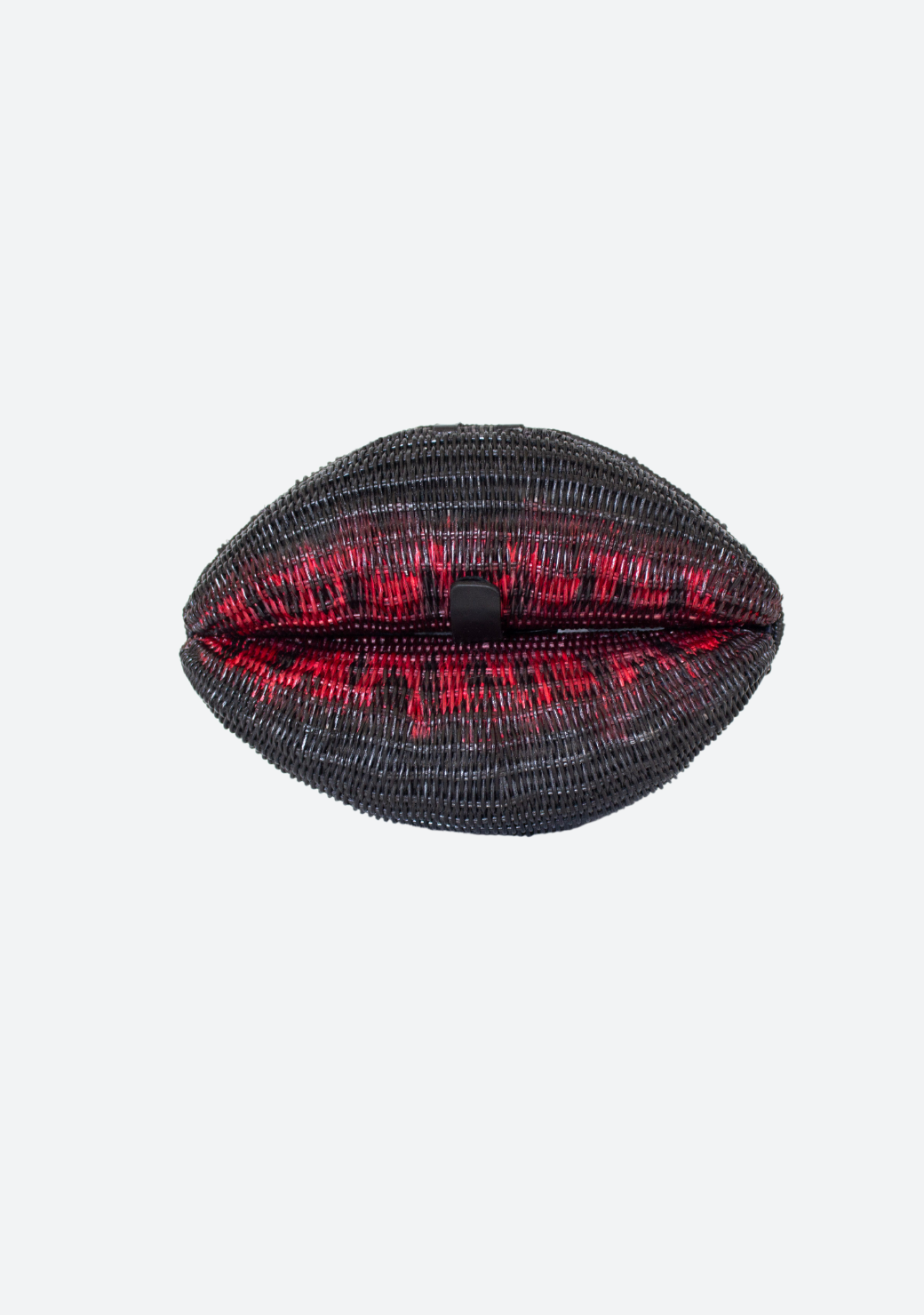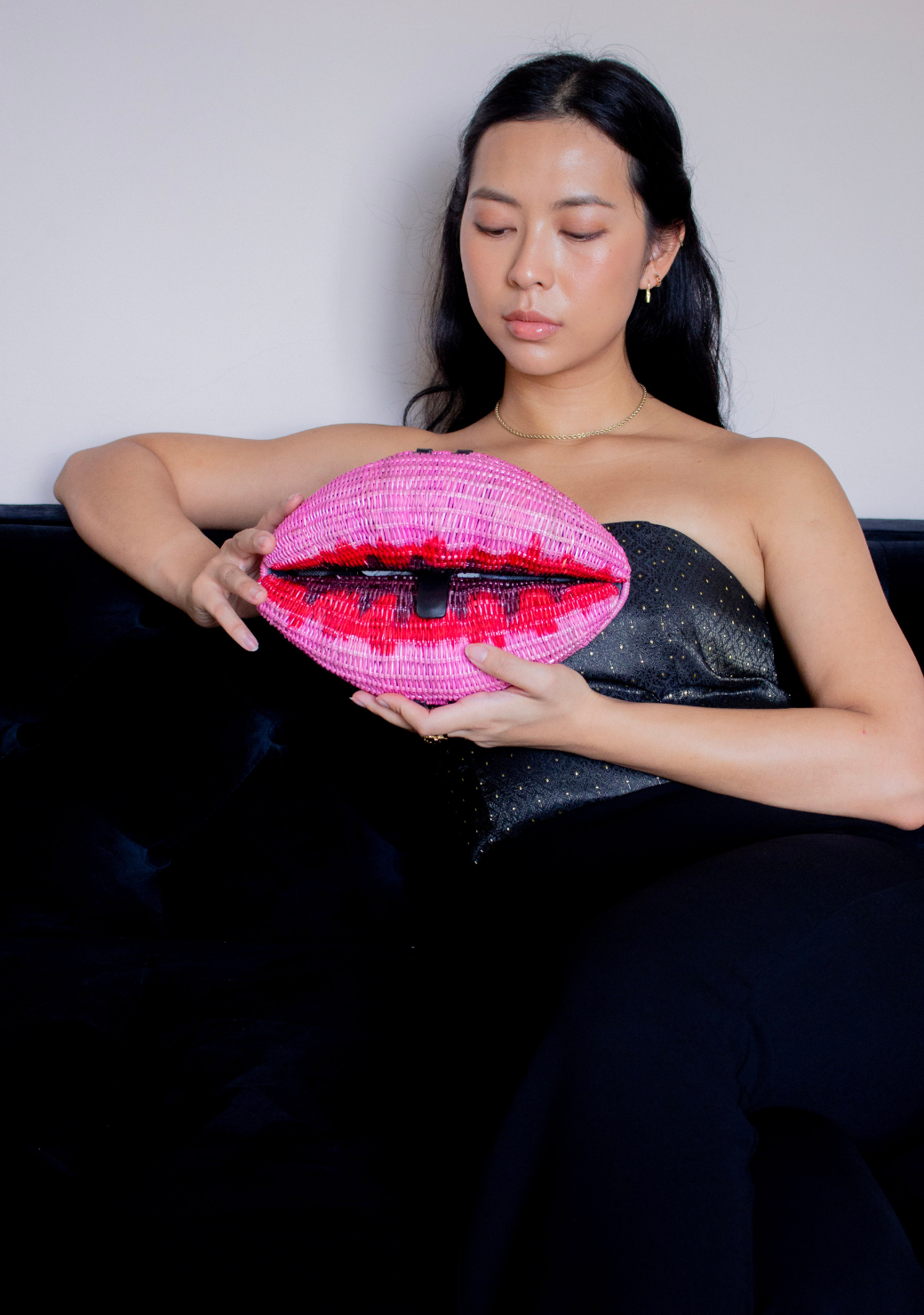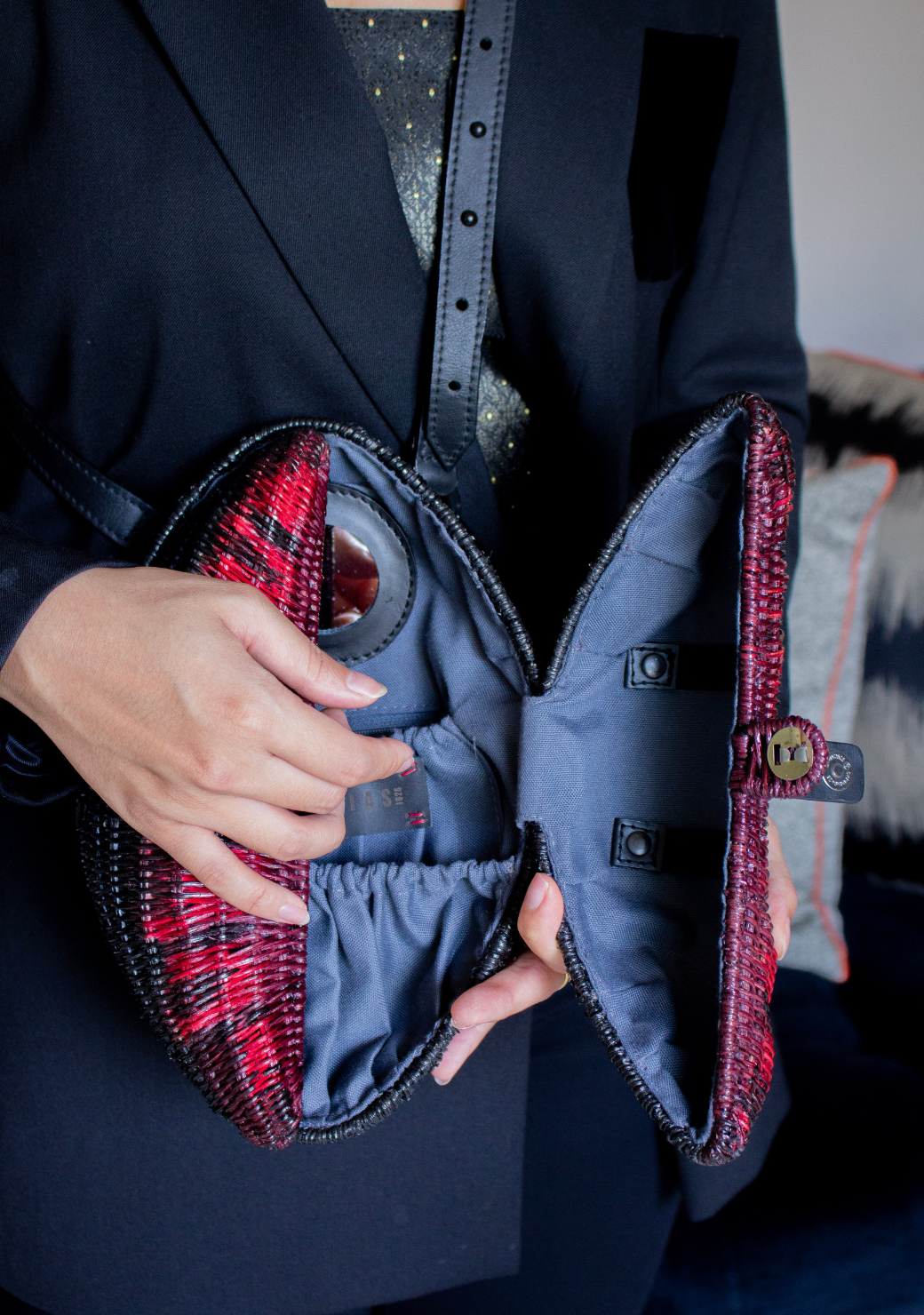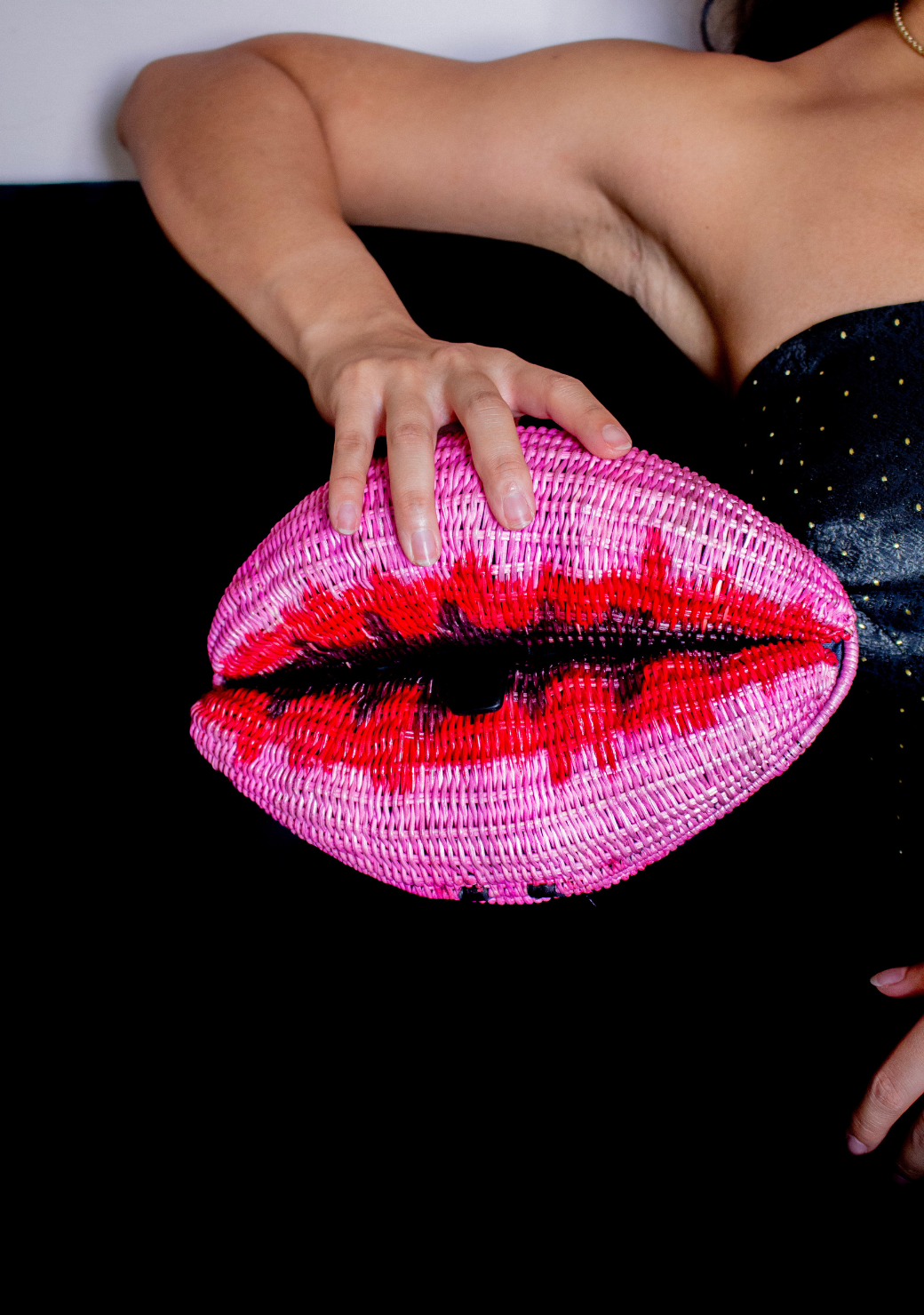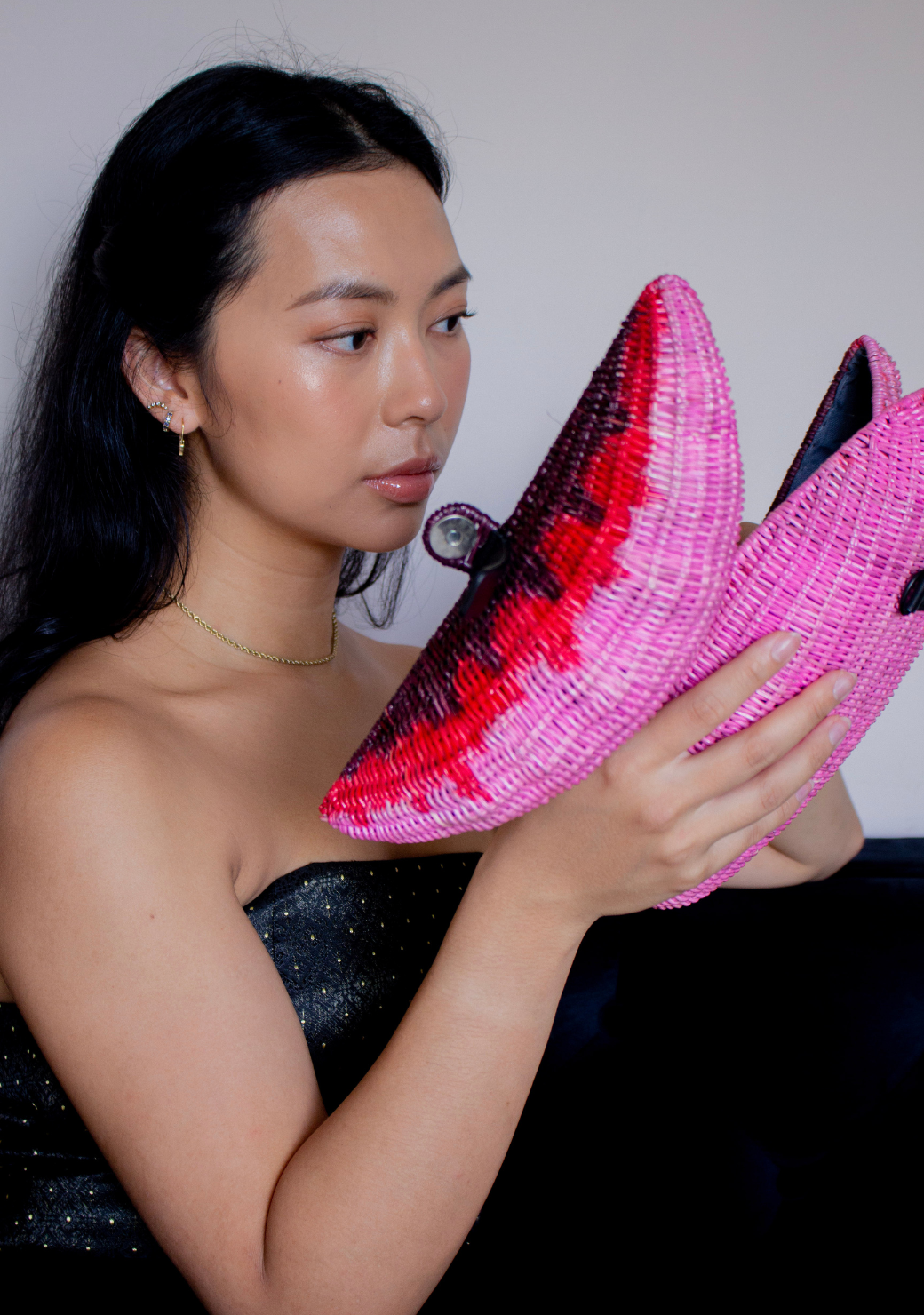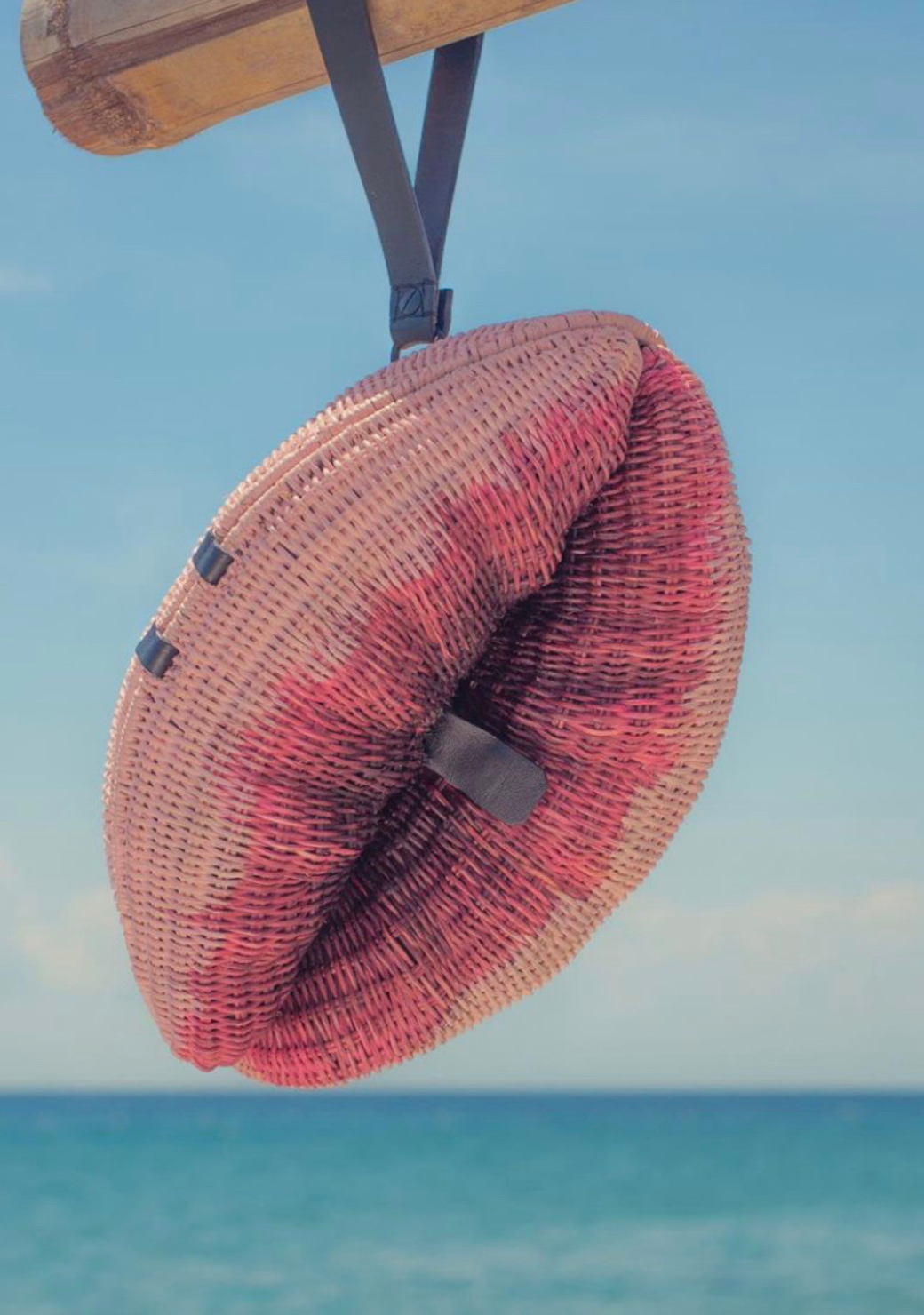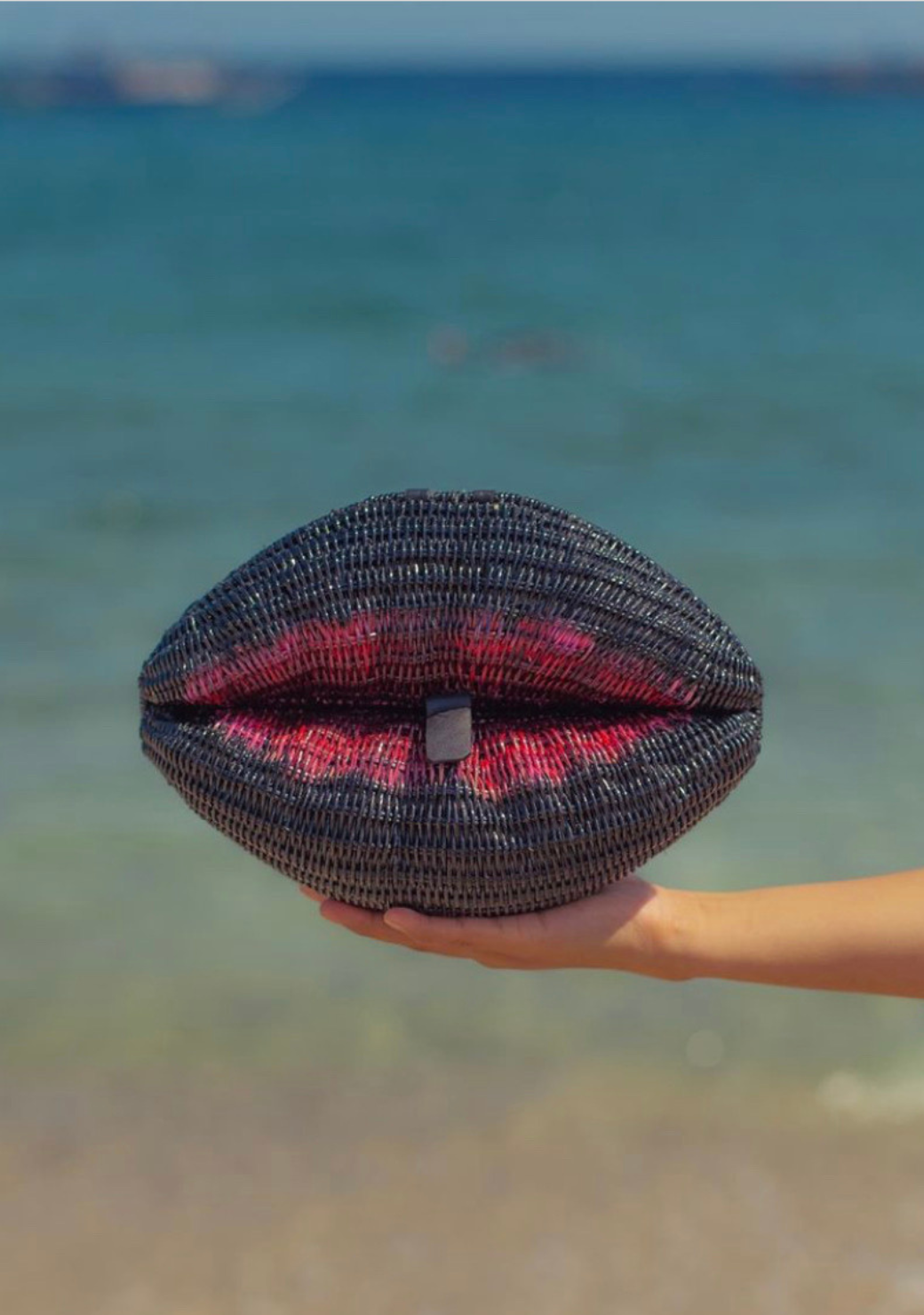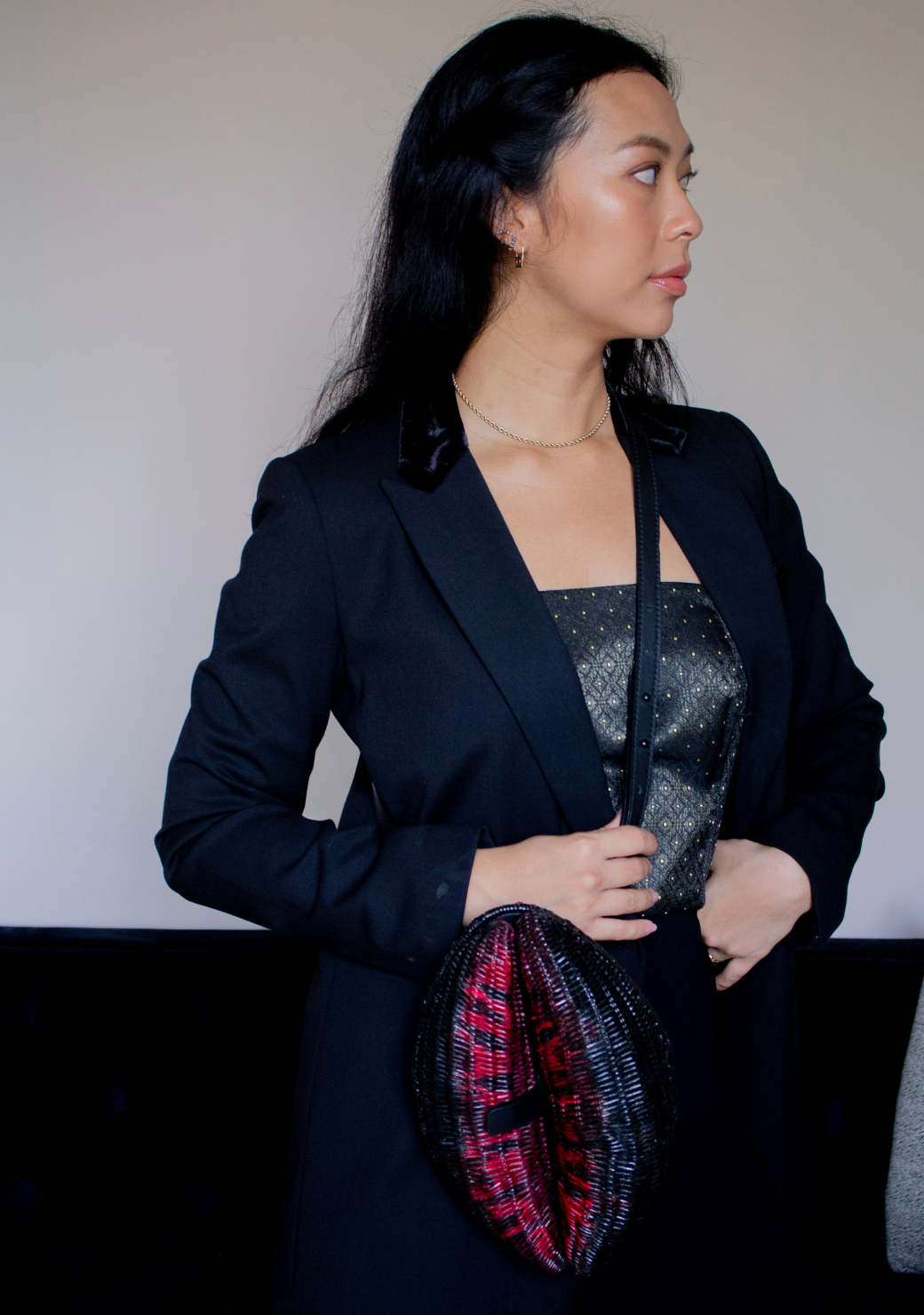 Be Bag
In stock
Artisan's Notes
The Be Bag is a playful yet empowering bag that is about loving one's self. As Creative Director Rita Nazareno puts it, "it can pretty much be whatever you want it to be." This bag is handwoven and can be worn as the ultimate statement clutch, or over your shoulder using the included long straps. The clutch opens up to reveal functional compartments, and a small circular mirror, within. The vulva-inspired Be Bag is made of handcrafted wicker with leather details. It is an ode to the intimate parts of ourselves, a reminder to be as you are, in your body and being, without any shame. This unique bag is available in two shades. Crafted with wicker and leather, contains a glass mirror; 26cm (L) x 17cm (H) x 12cm (W). 

ZACARIAS 1925 is a brand of hand-woven bags and home accessories that places a contemporary thrust in the traditional craft of hand-weaving, referencing a varied array of disciplines such as contemporary art, architecture and cinema.

ZACARIAS 1925 Creative Director Rita Nazareno is an Emmy Award-winning Television Creative Services Producer whose shift to design is a product of passion and family ties.
ZACARIAS 1925 is exclusively hand-woven at the S.C.Vizcarra Workshop, founded in 1925 in Manila by Rita's grandmother. ZACARIAS is named after Nazareno's grandfather. Learn more.
26cm (L) x 17cm (H) x 12cm (W)
Crafted with wicker and leather, contains a glass mirror
Store away from long exposure to sunlight and liquids; if marks appear, use a soft cloth; if a piece turns outward, trim with small scissors to avoid potential snags; every design is fully handcrafted, so there may be slight variations in color and size

Crafted in the Philippines