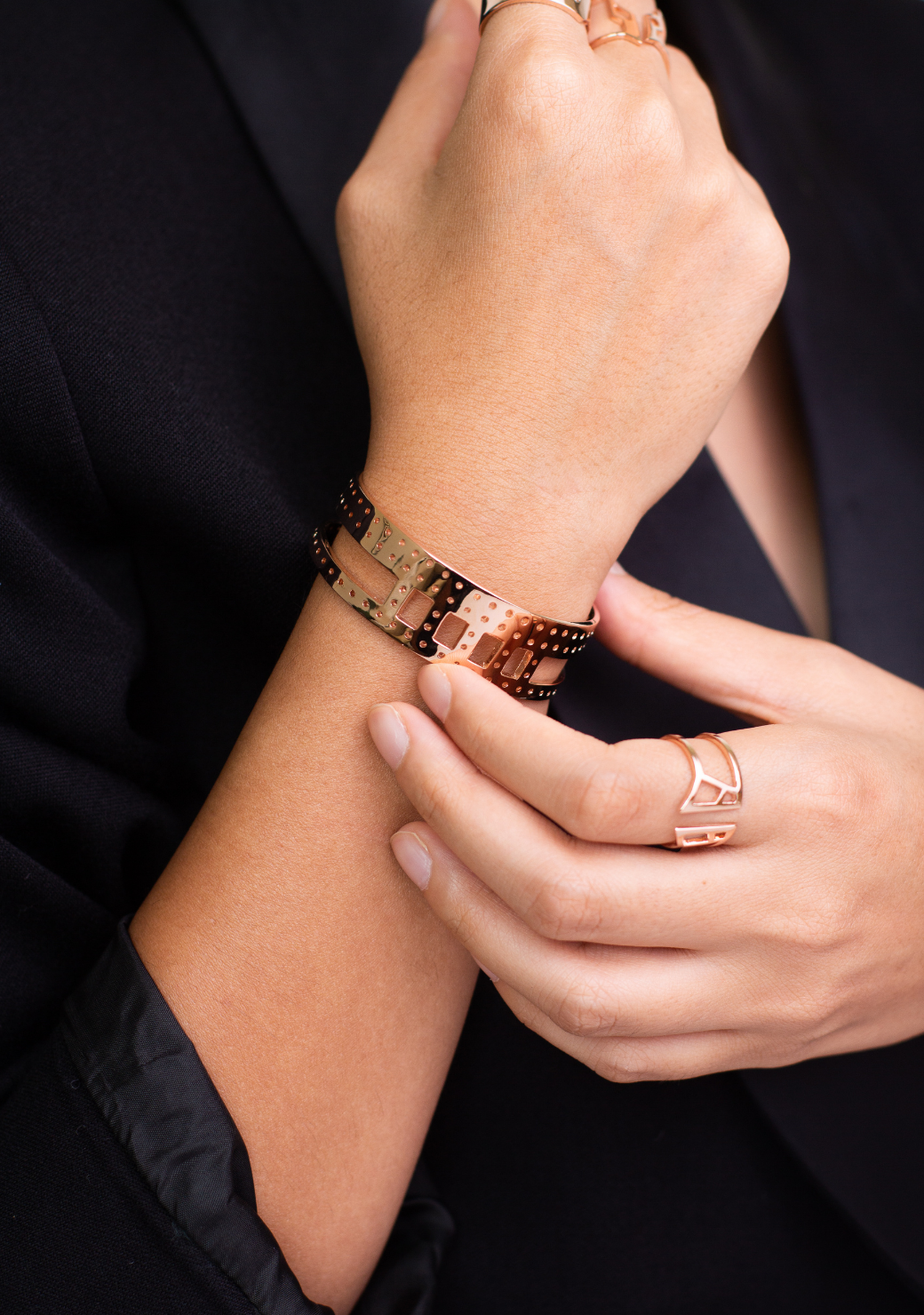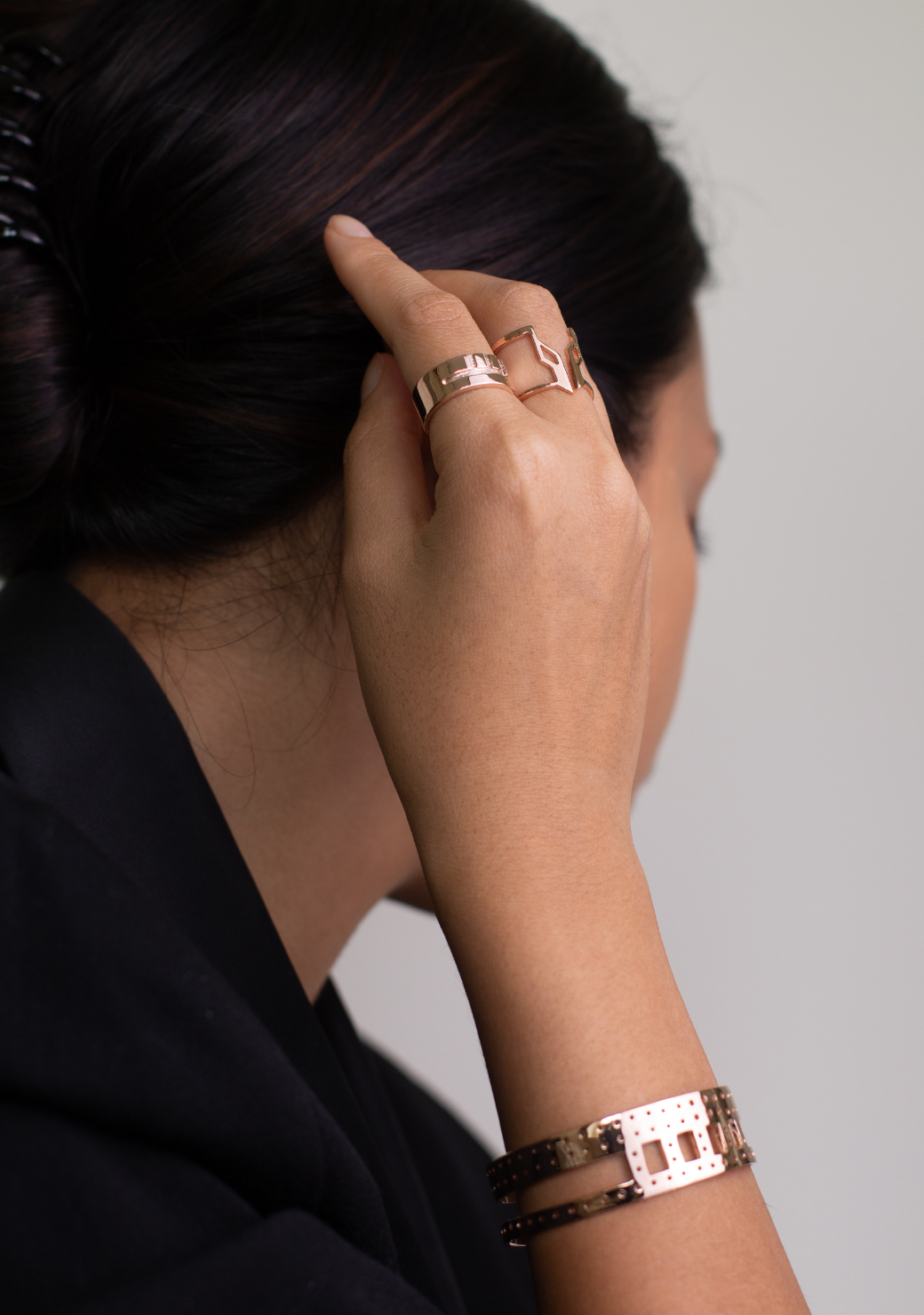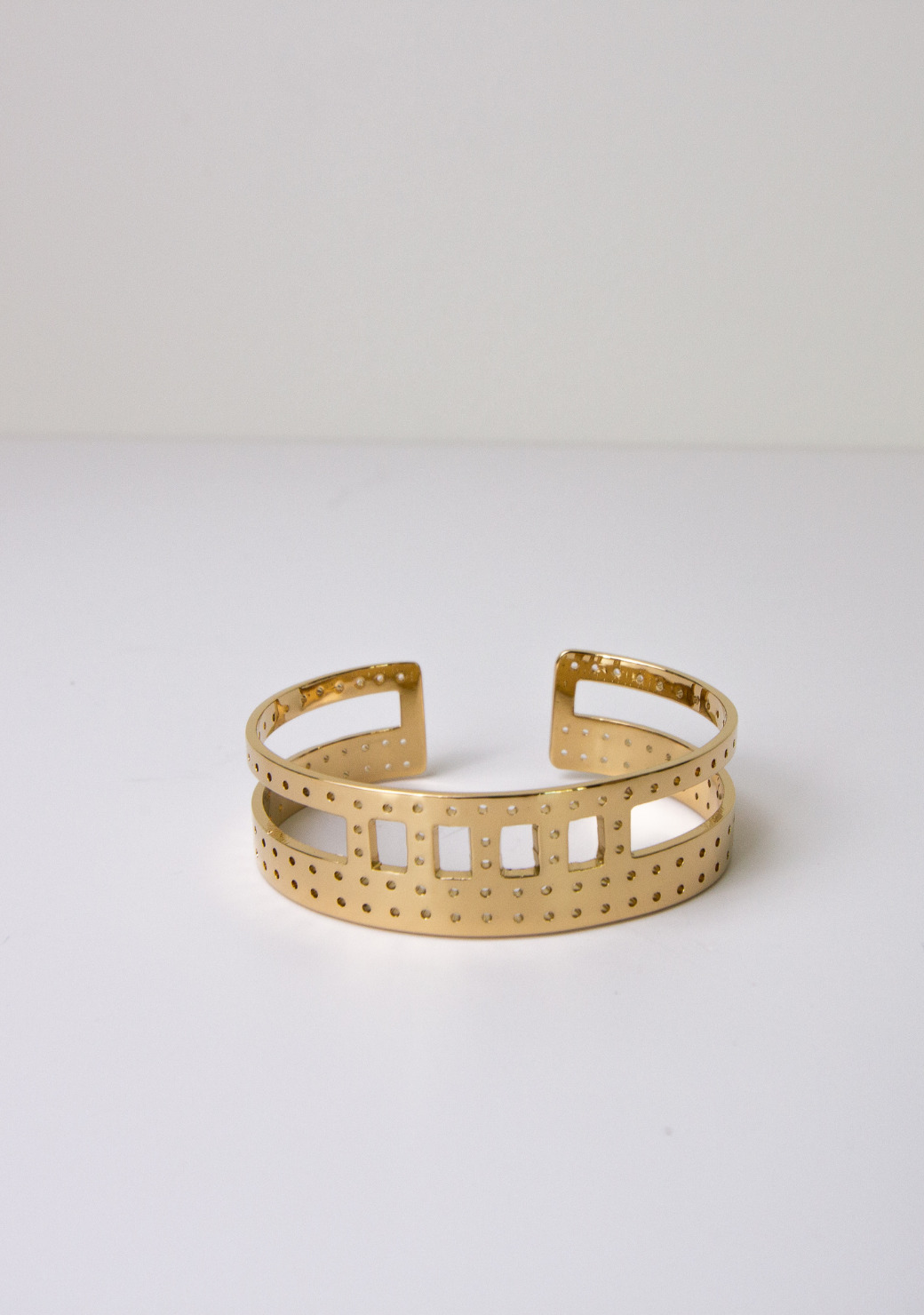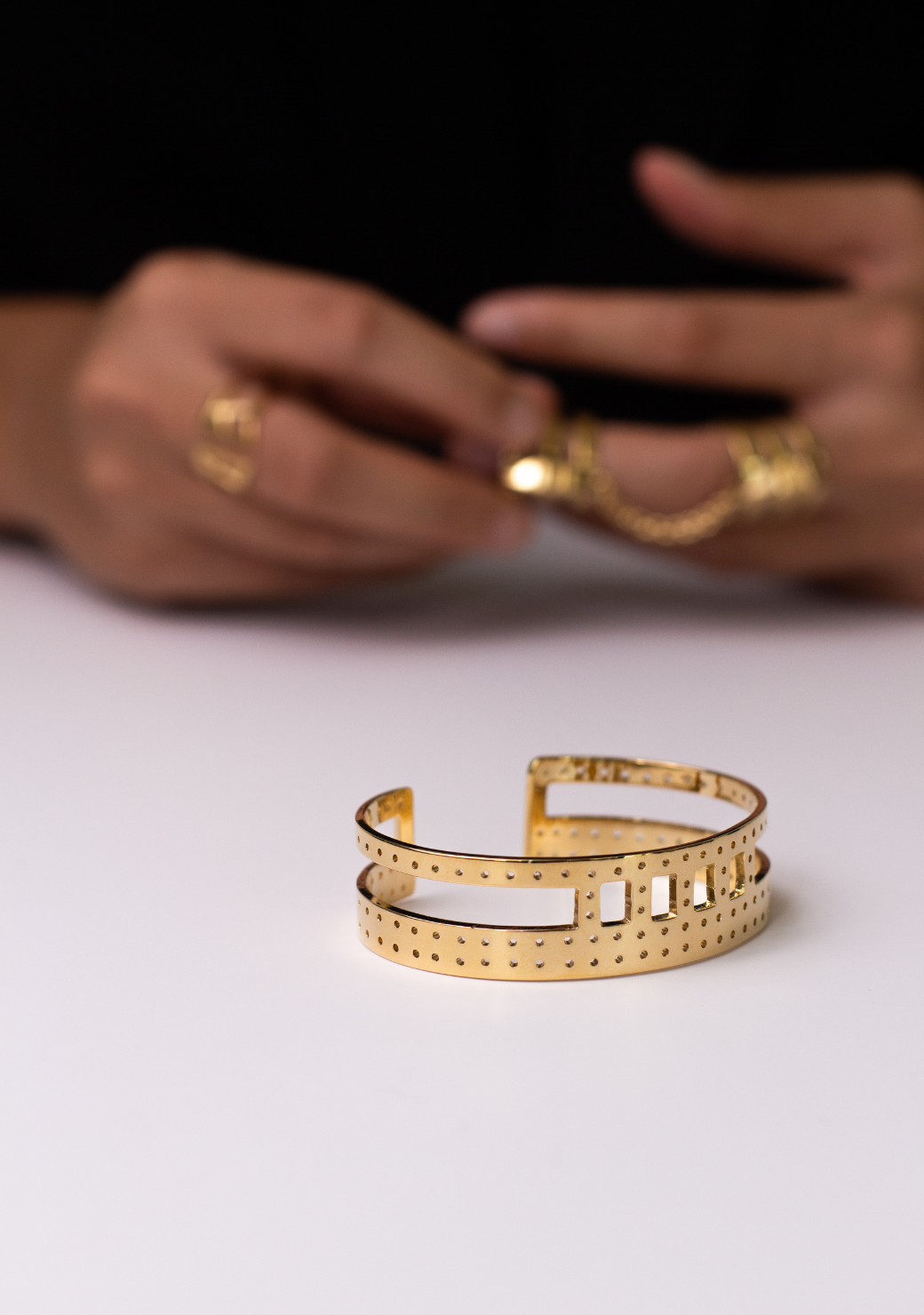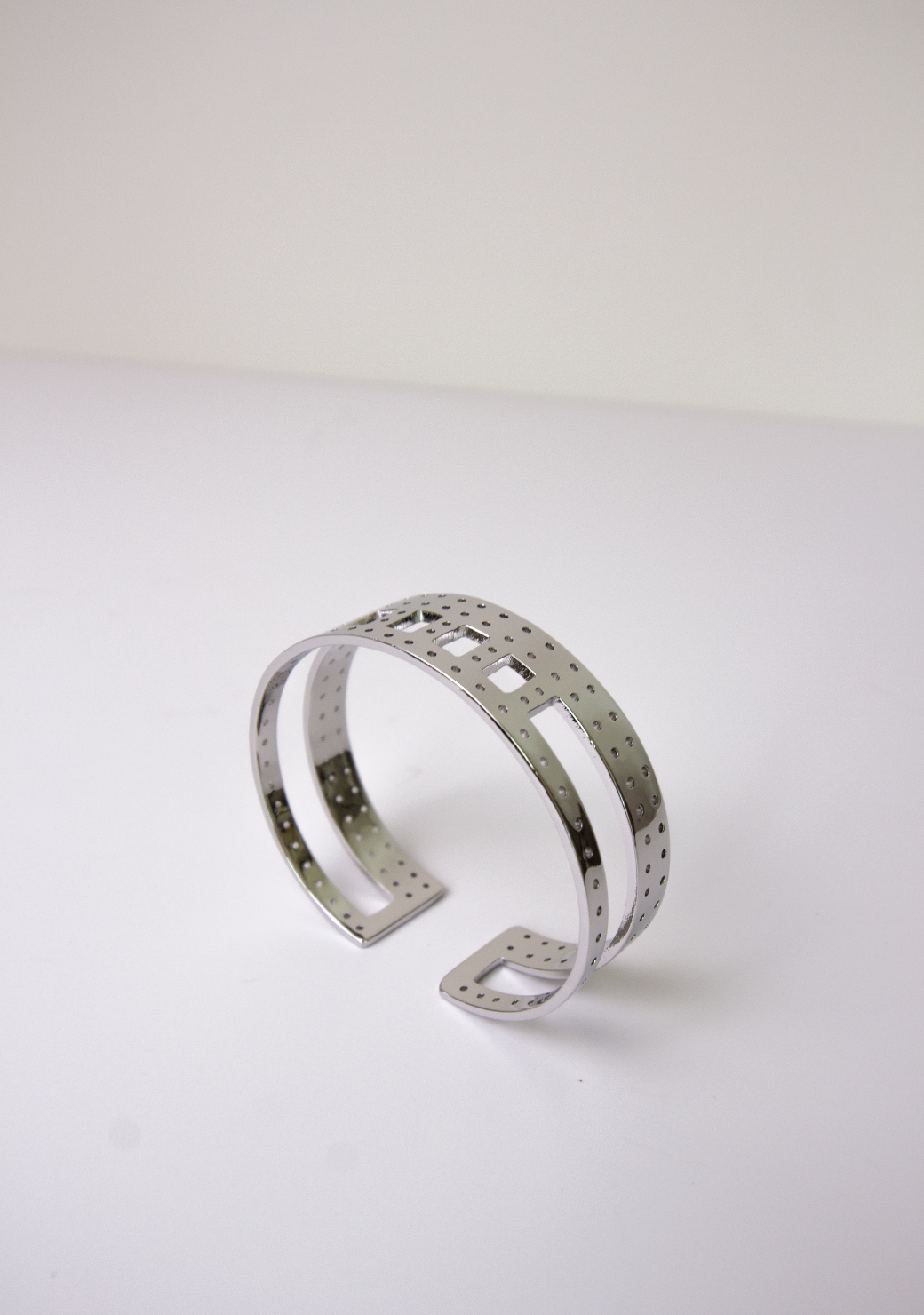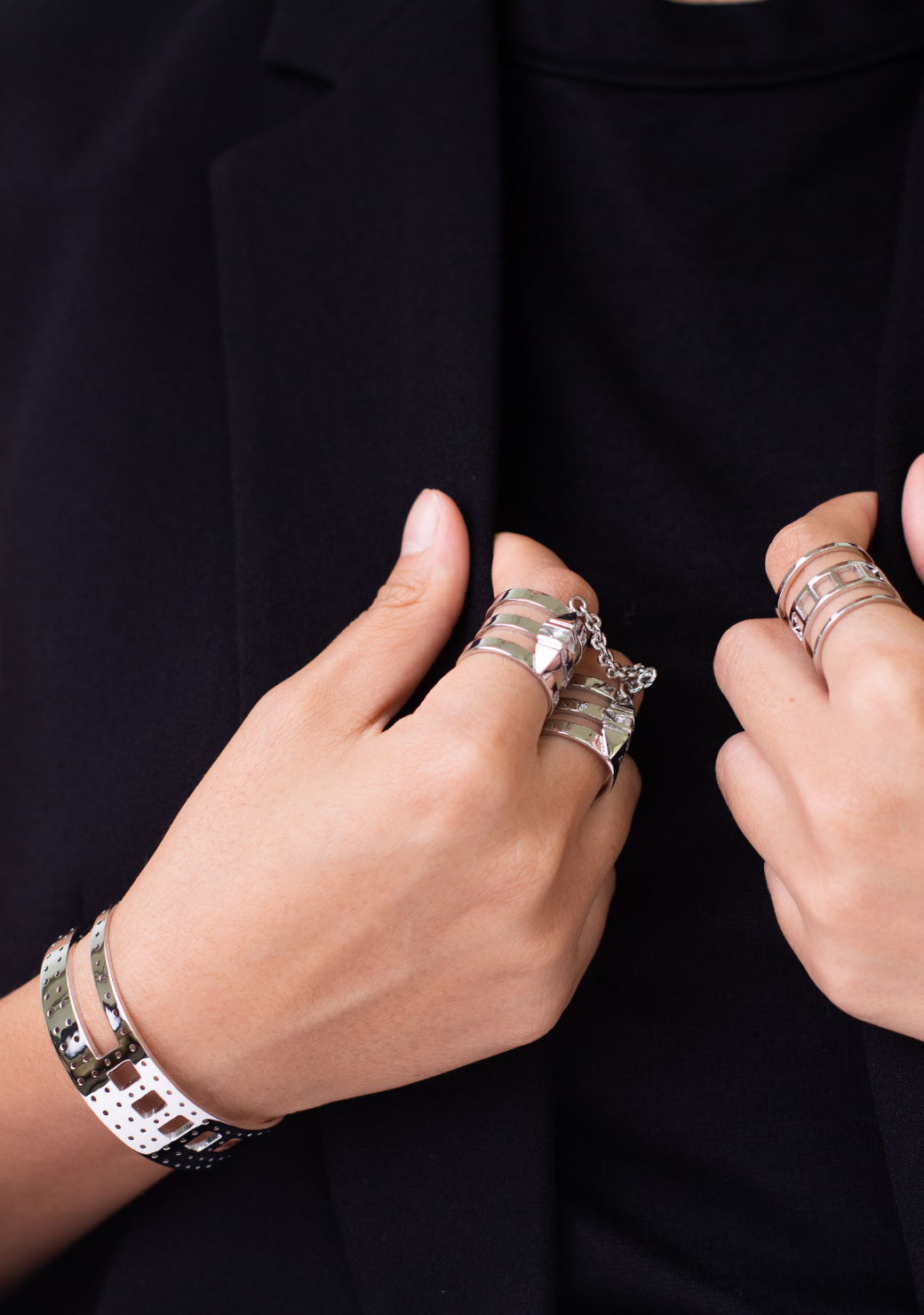 Dara Handcuff
In stock
MATERIAL:
Sterling Silver Plating
Artisan's Notes
This piece was individually hand-cast from upcycled materials before being dipped in precious materials. This labor-intensive and ethically made cuff is perfect for customers seeking for a durable and high quality hand cuff. It has small holes all over and features geometrical spaces along the middle. Available in gold and silver, the slim silhouette flatters the wrist and can be stacked with other statement-making jewelry.  The base metal of these rings are made of upcycled spent bullet and bomb casings from the Vietnam War; today, fair trade artisans can earn a dignified living transforming these symbols of violence into creations of beauty, strength, and peace. Adjustable in size, designed to fit slim on the wrist and to flex with gentle pressure. 
ALT works with skilled artisans to create bold handmade jewelry from upcycled metals. ALT designs with quality, longevity, and versatility in mind. Learn more.
Upcycled base metal
Please avoid contact with water, saltwater, perfume & lotions

Finished with 2.5microns of 18k Gold Vermeil, Silver Vermeil or Rose Gold Vermeil Plating

Crafted in Singapore