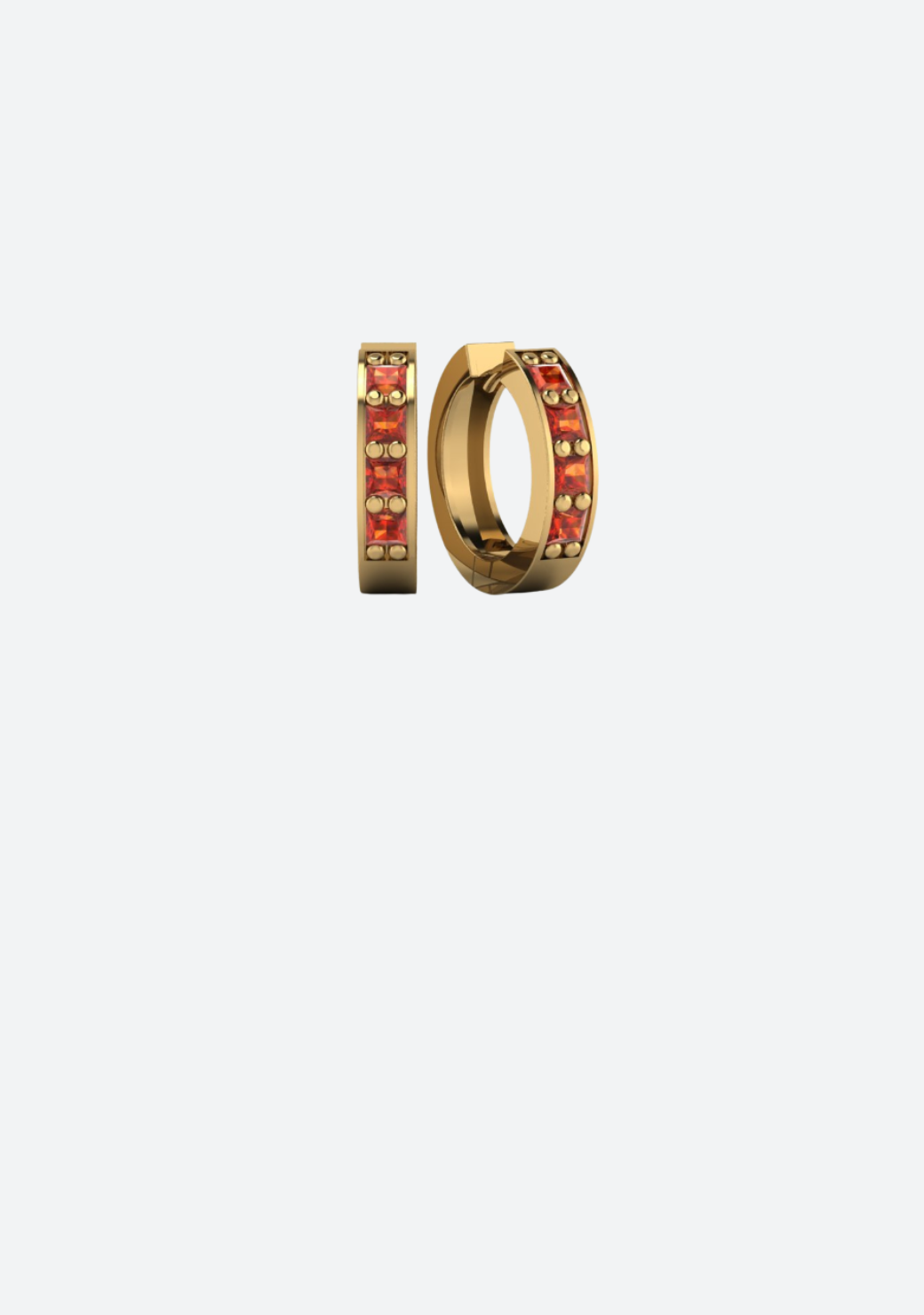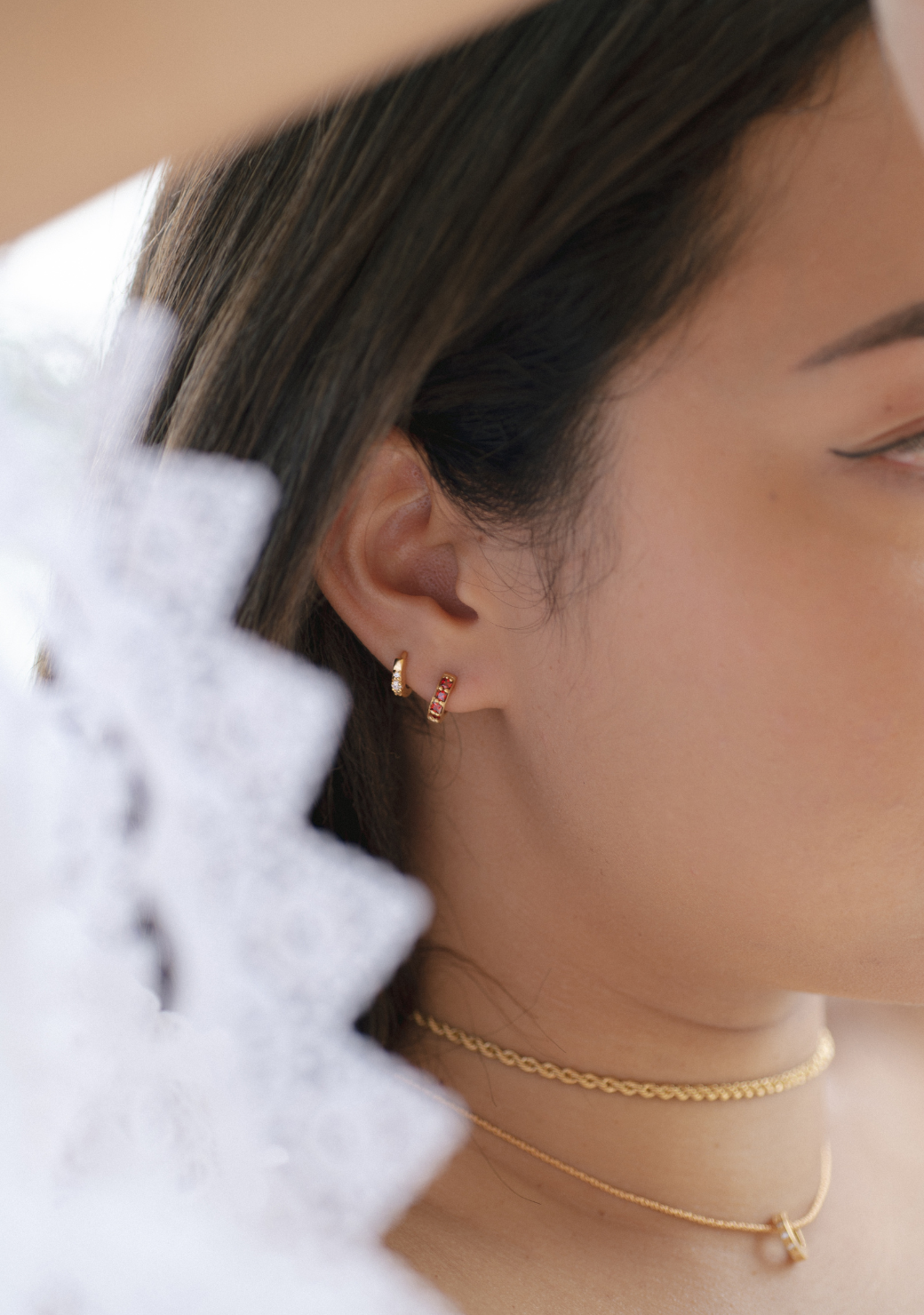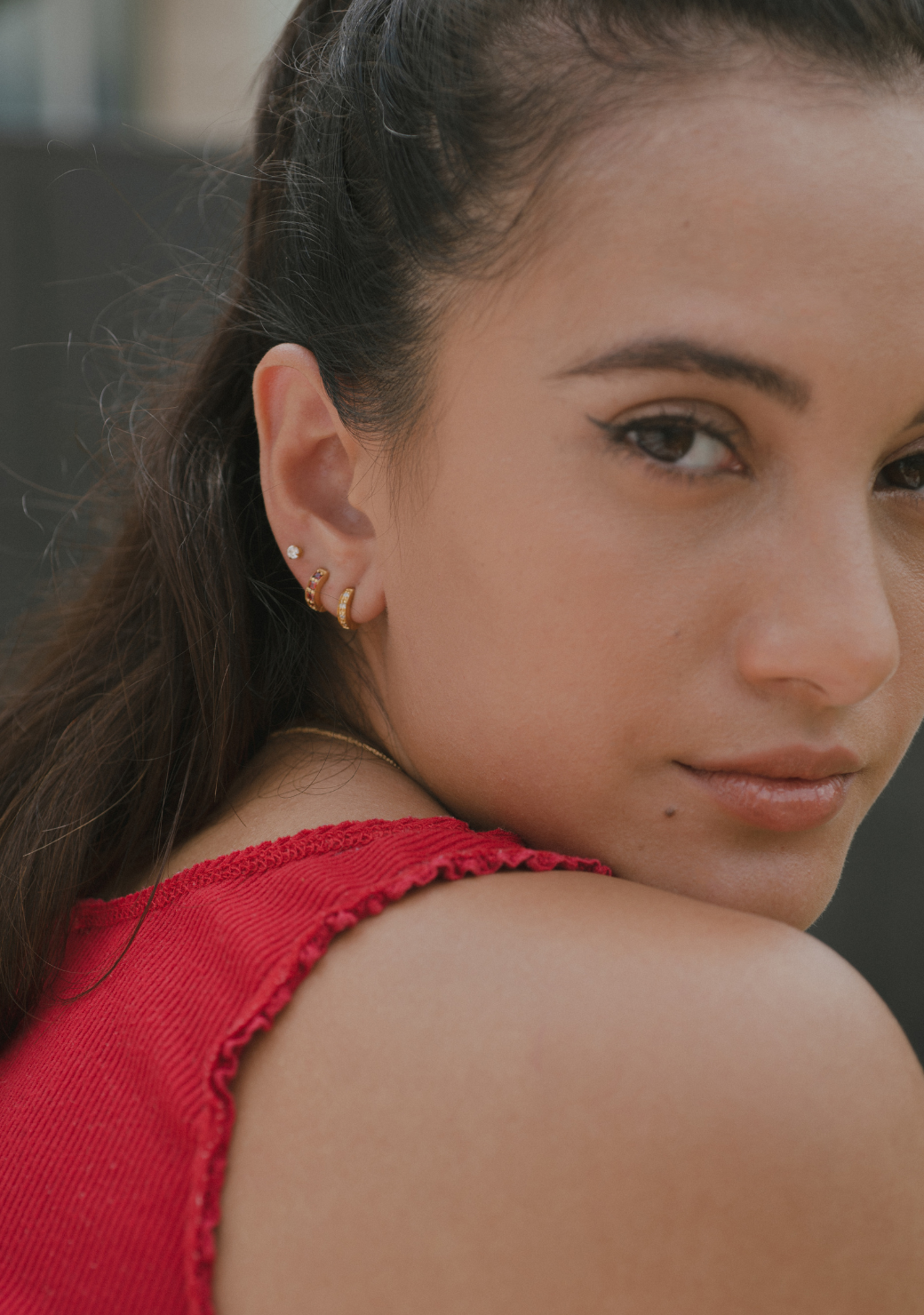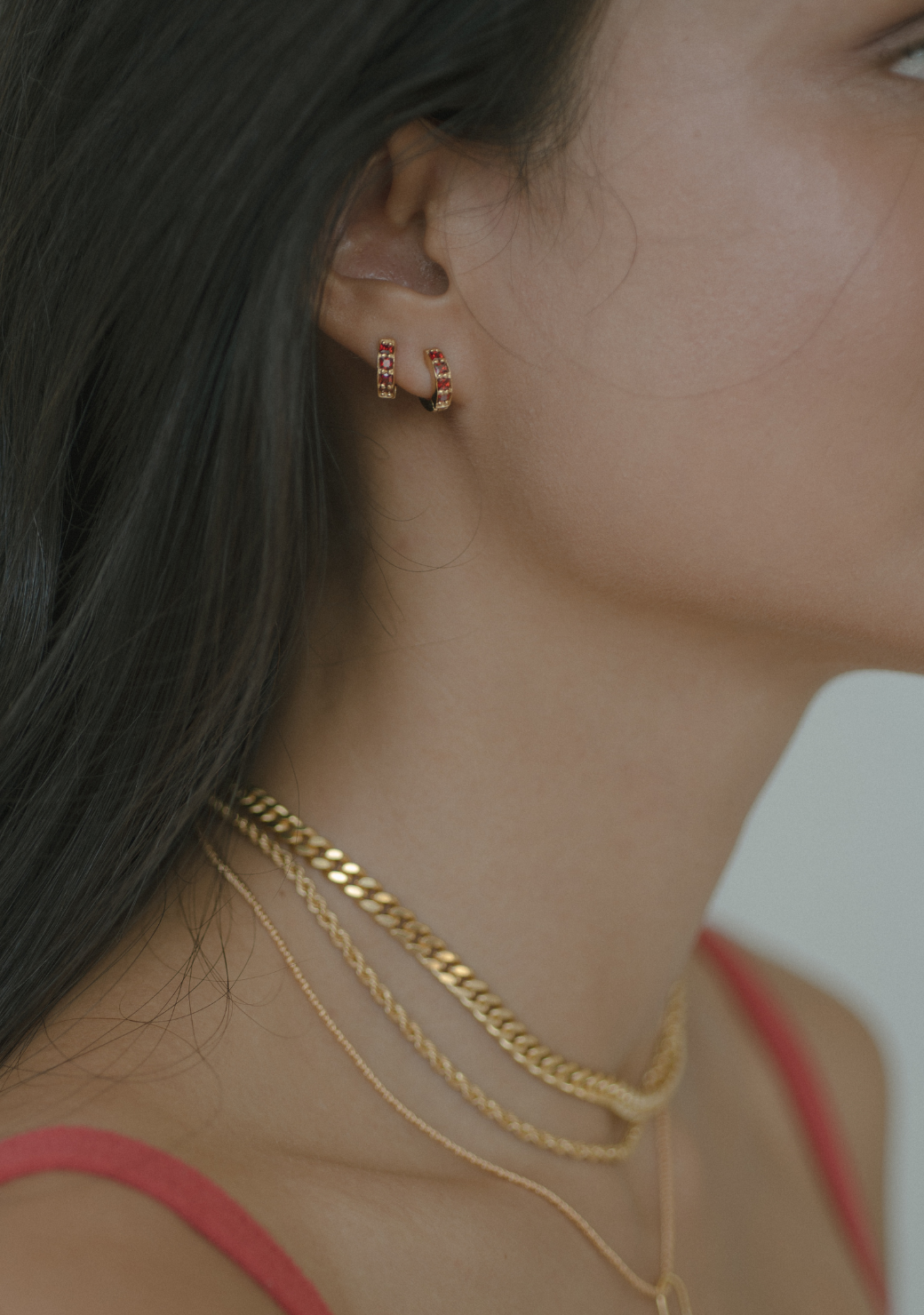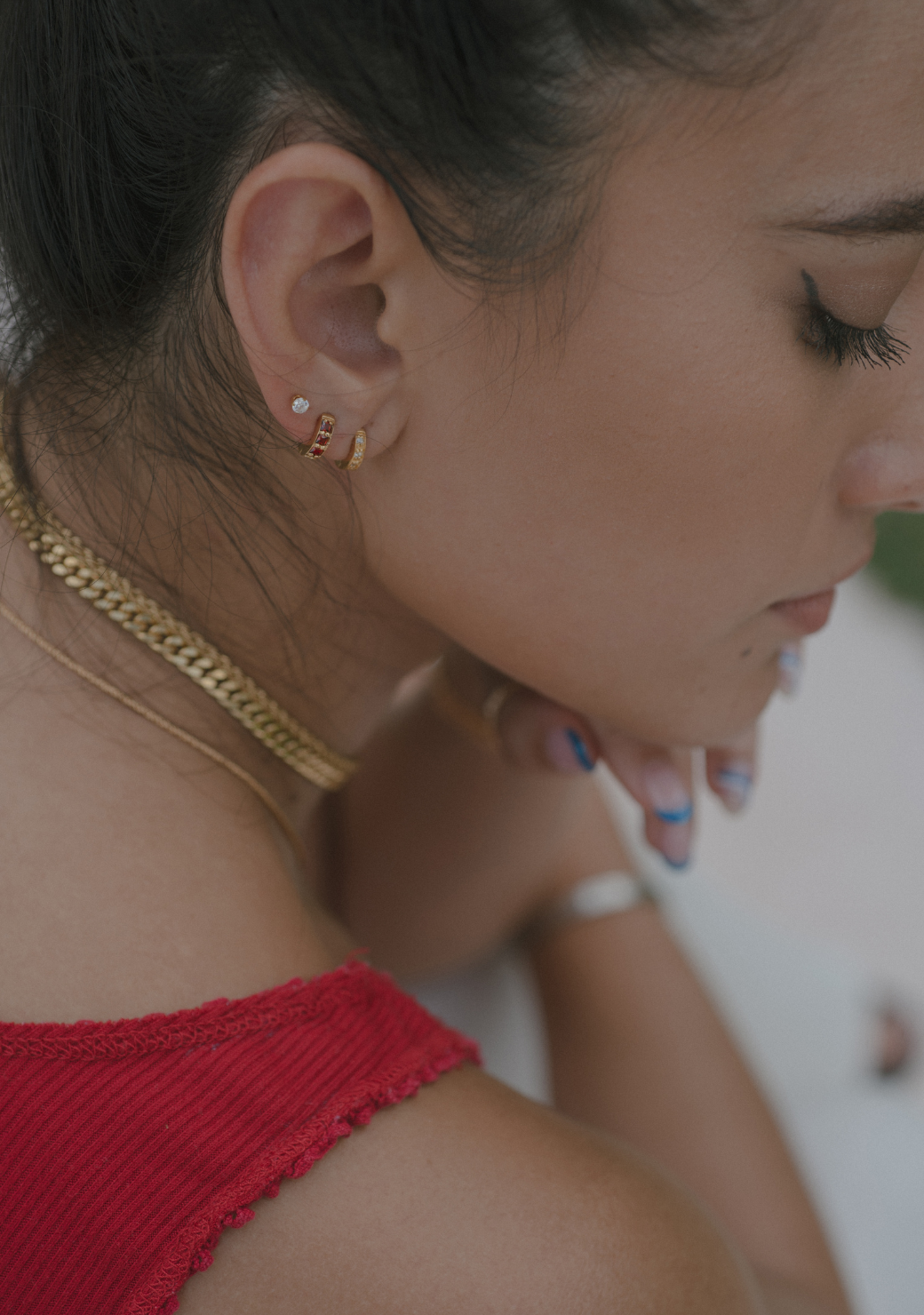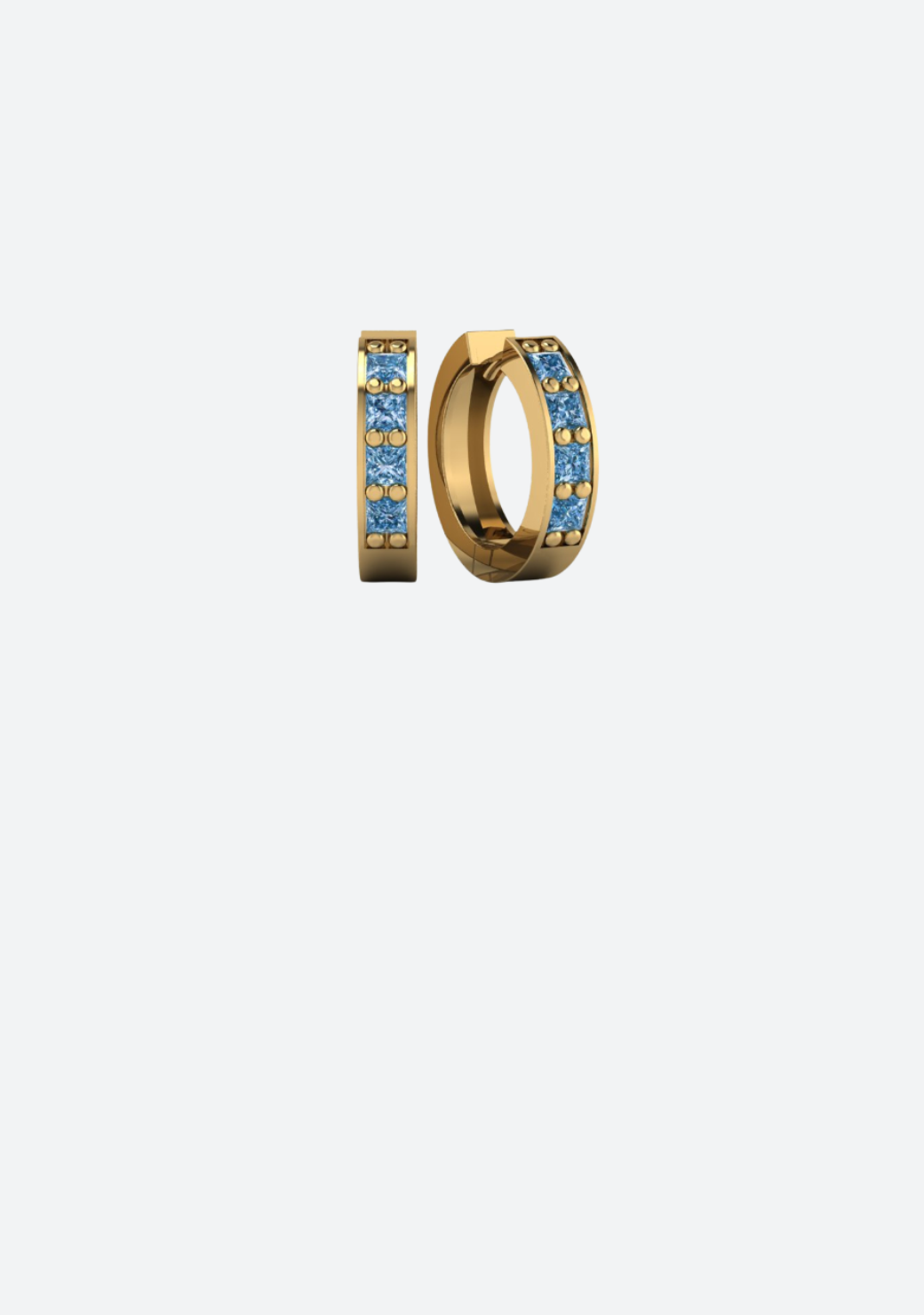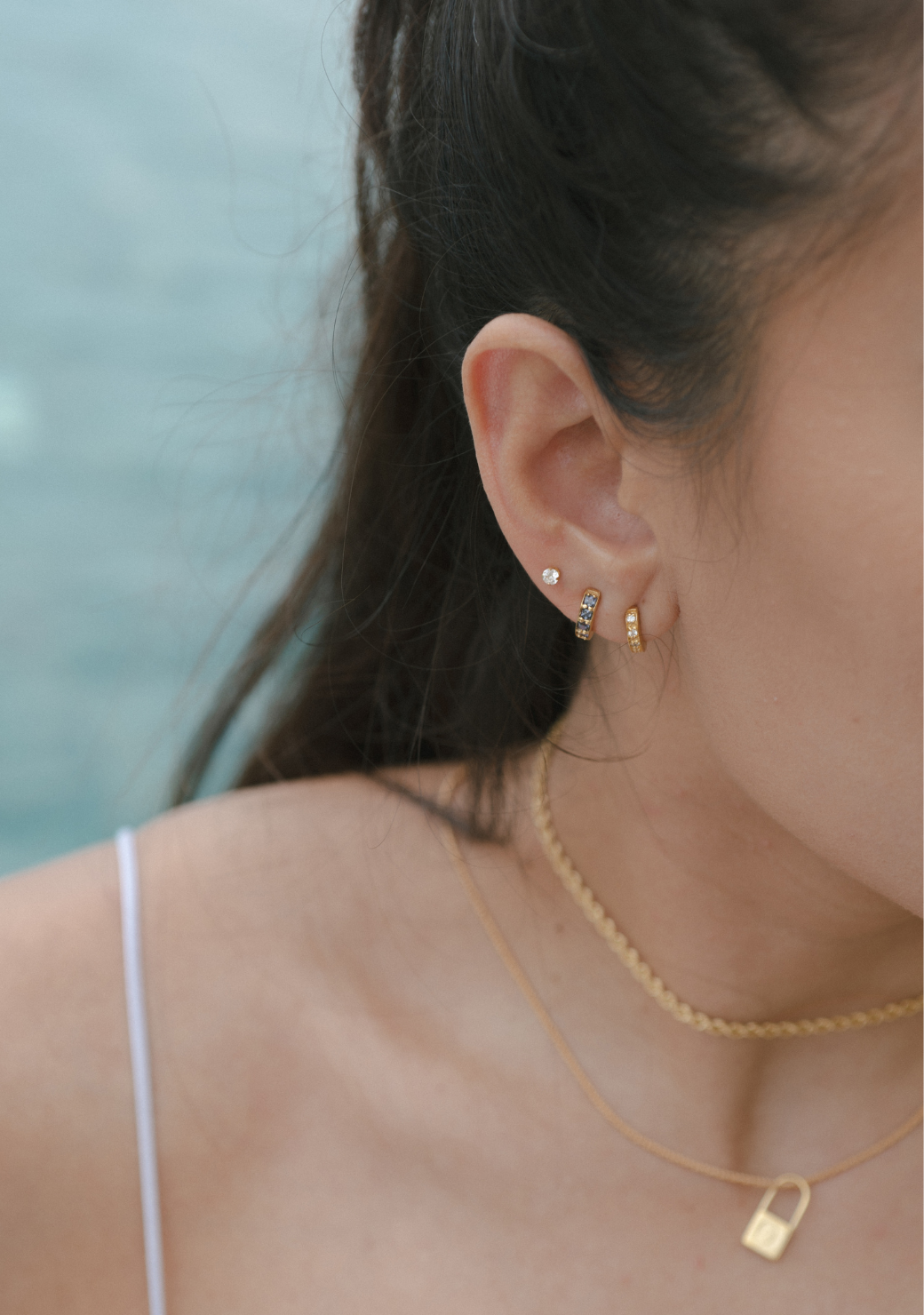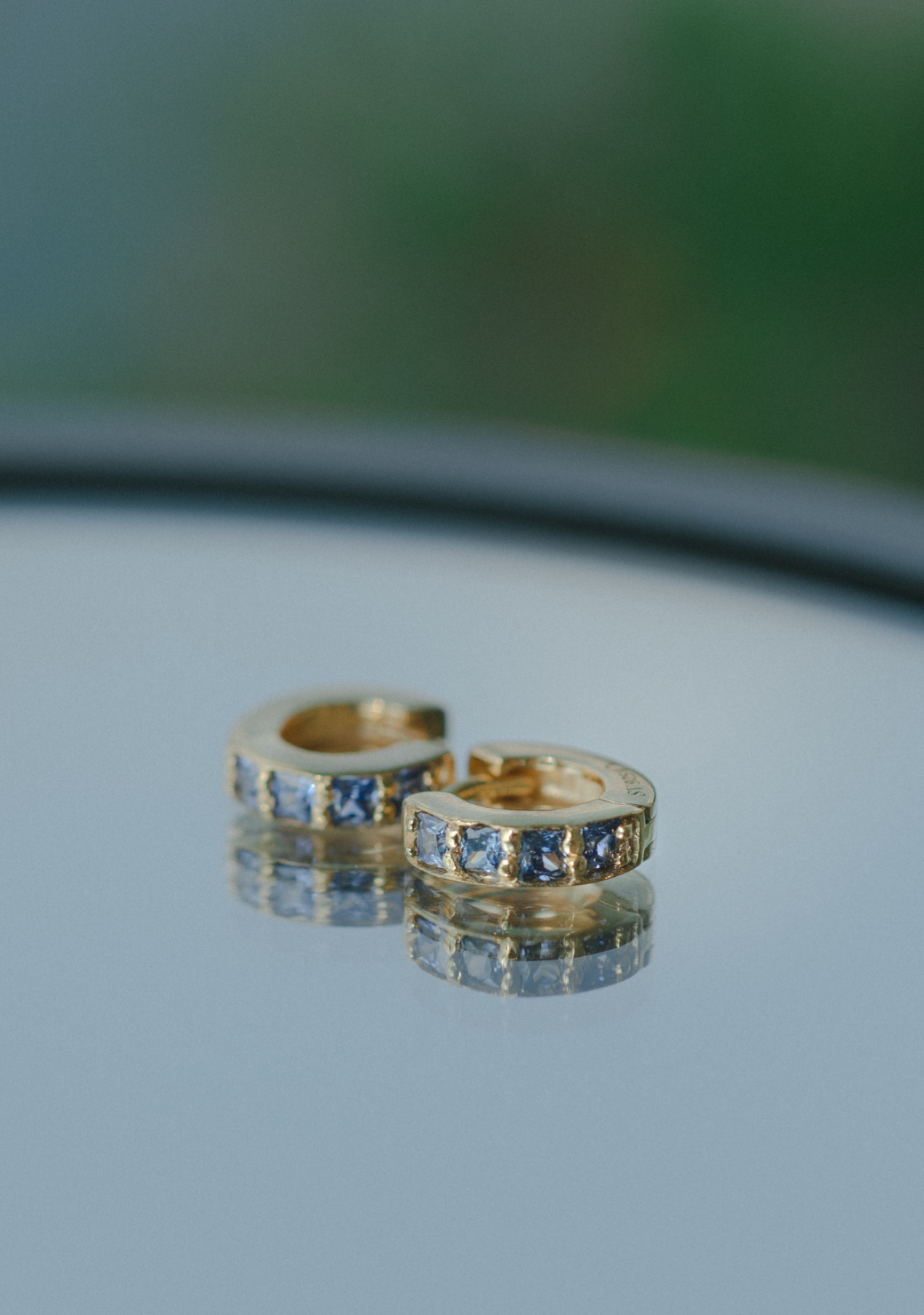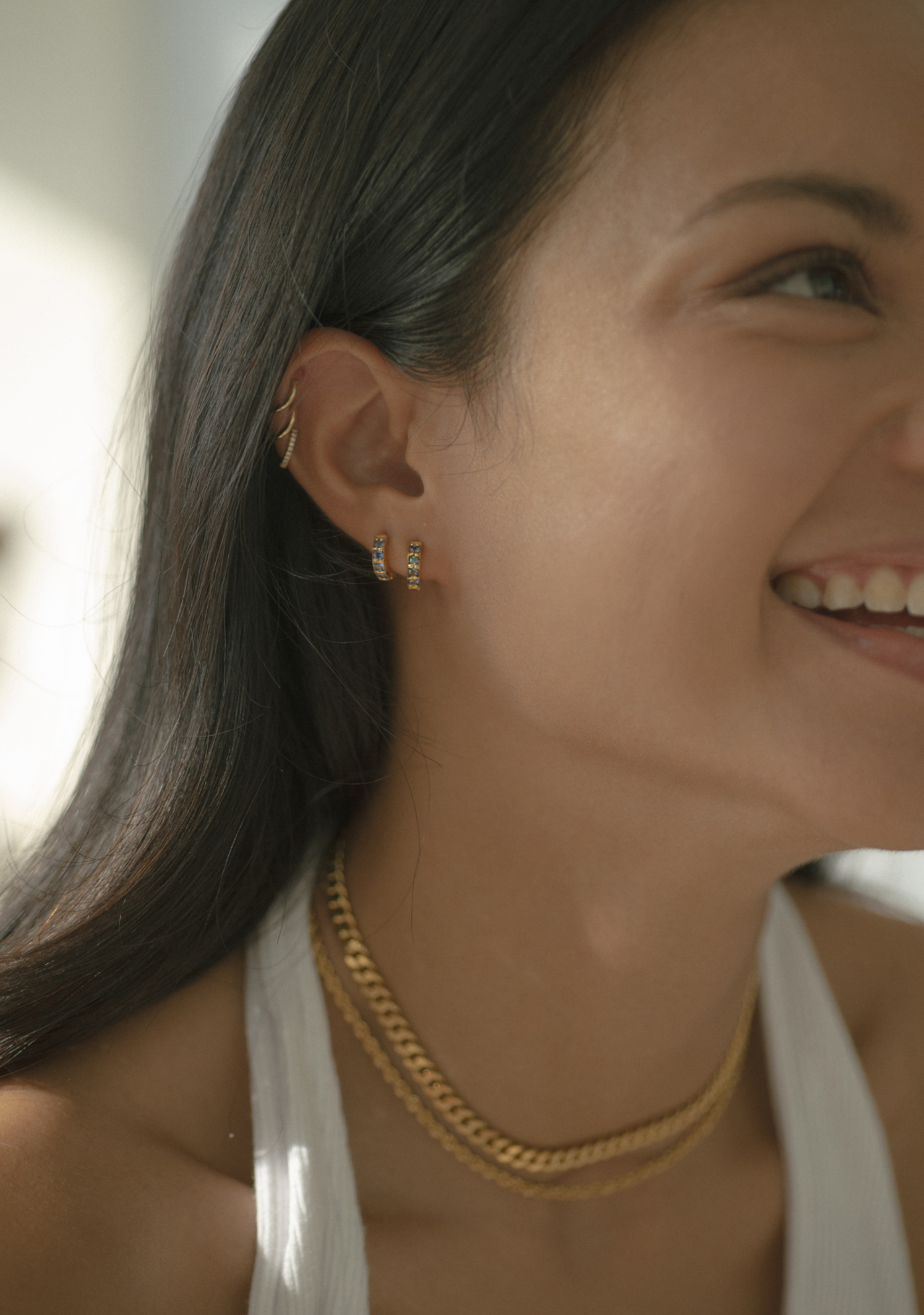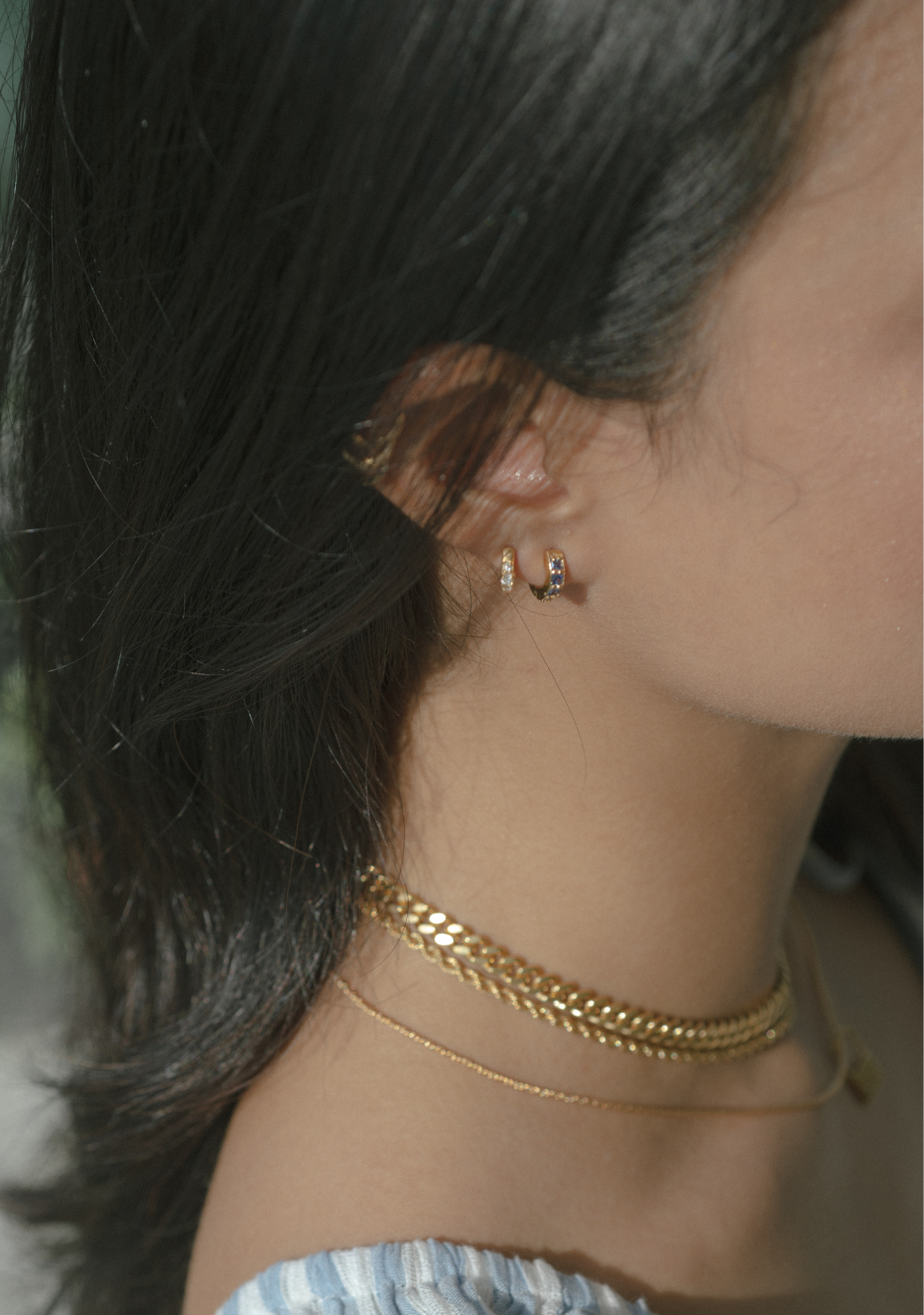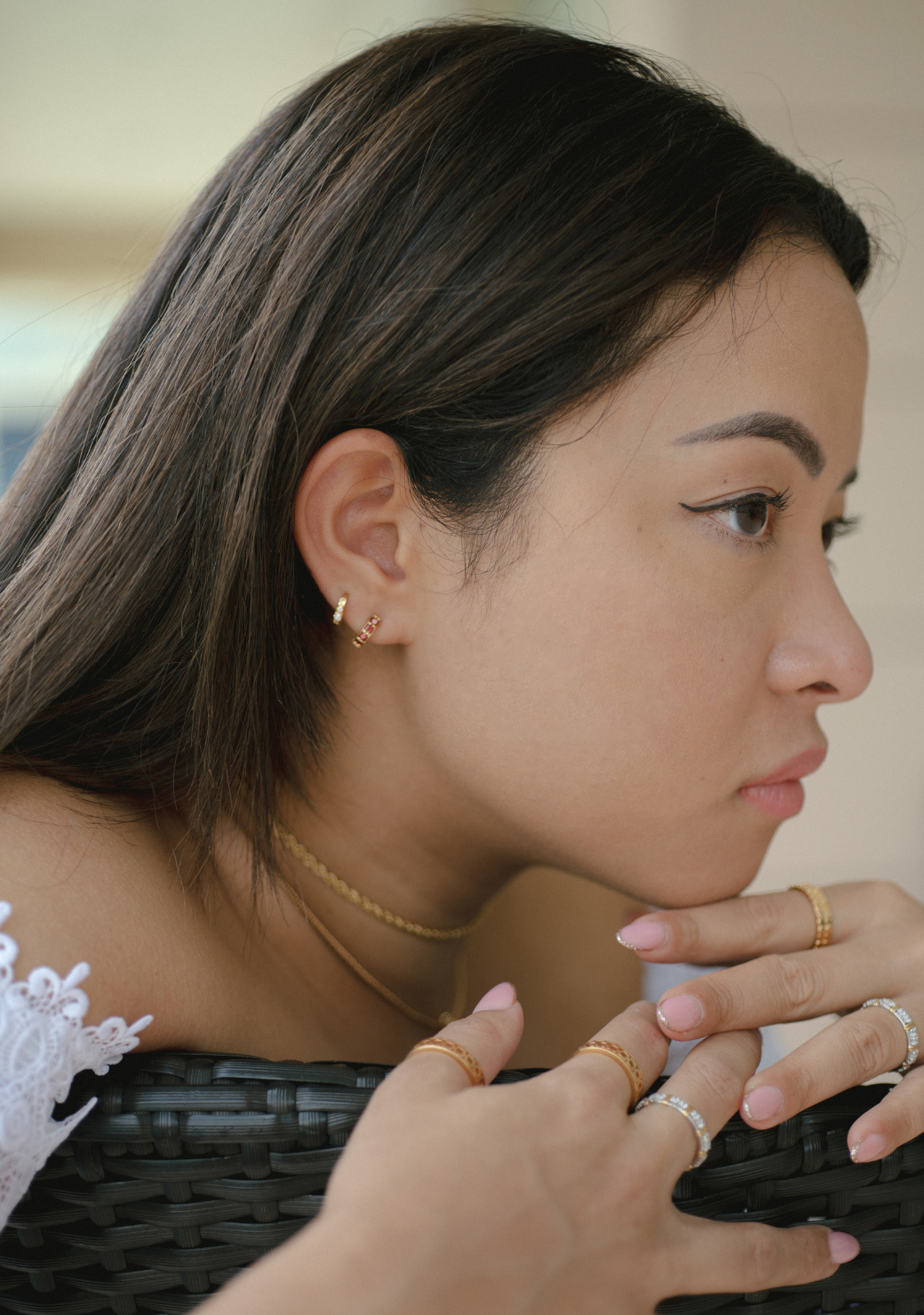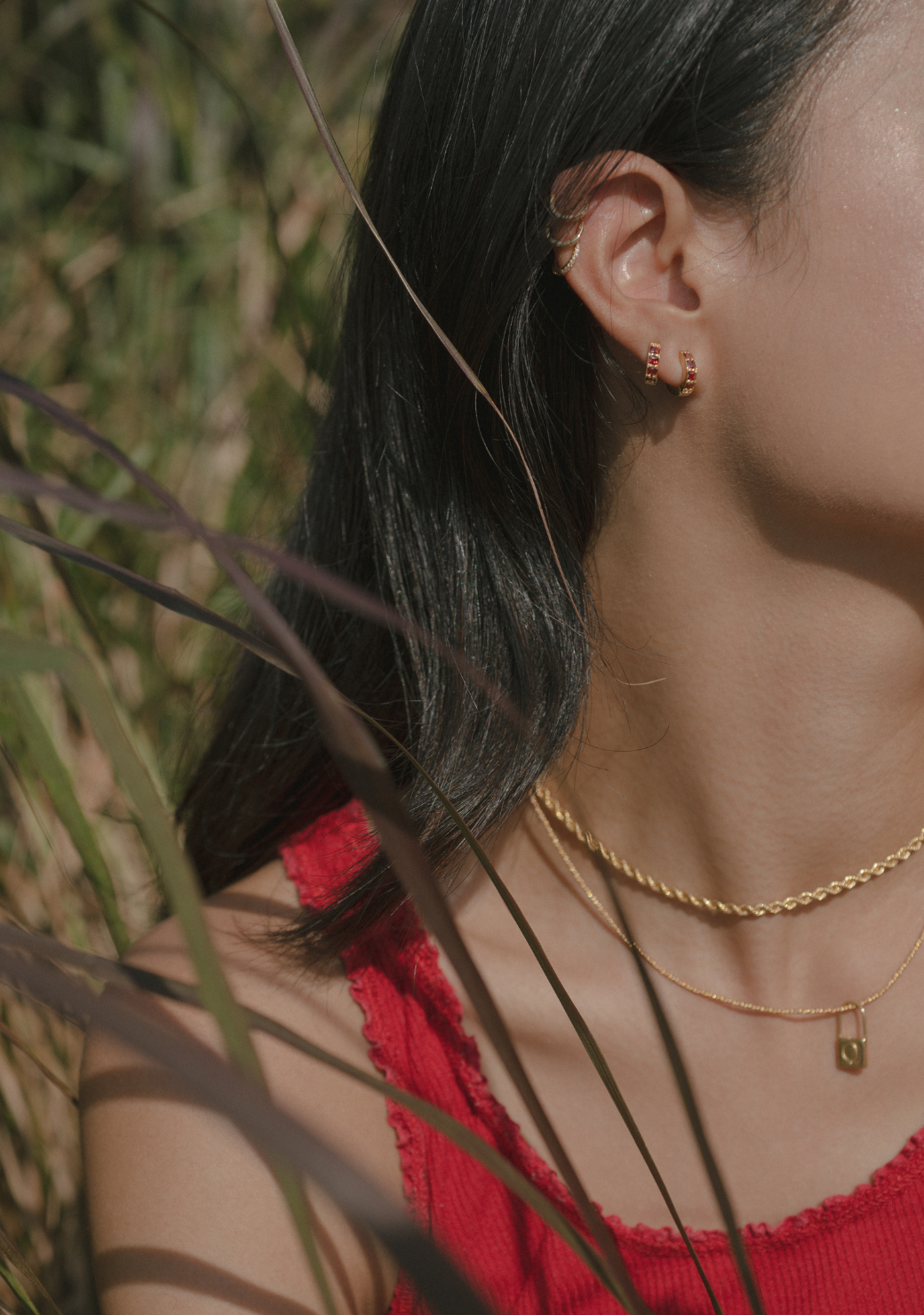 Mini Jane Huggies
In stock
MATERIAL:
18K Gold Plating
Style:
Garnet Cubic Zirconia
Artisan's Notes
These covetable huggies come in Garnet Red or Tanzanite Blue. These handmade earrings are ethically crafted from recycled gold and feature an array of colored Cubic Zirconia. They sit snugly on your earlobe, which makes them the perfect accessory for your everyday activities and to pair with existing jewelry pieces. Their size and design is ideal for adding the most subtle hint of color into your look. The Mini Jane Huggies are sold in a pair. Crafted from 18k Certified Recycled Gold & Colored Cubic Zirconia; earring diameter is 6mm. 

Olena is a demi-fine jewelry brand that celebrates the beauty in simplicity. Olena pieces are crafted to be worn alone or together as constellation piercings, allowing each jewelry combination to become a means of self expression. From traditional motifs to nature or art, the brand fuses inspirations and designs to create timeless, unique jewelry outside of set themes or trends. Olena was founded by two Malaysian cousins, and each collection is handmade in small batches in Thailand. Learn More.
Crafted from 18k Certified Recycled Gold & Colored Cubic Zirconia, Nickel free
Earring diameter is 6mm

Comes with a microfiber cloth, care card, white pouch, white box, and plastic pouch with a black anti-tarnish tab

We recommend removing jewelry before exercising, swimming, and showering; avoid perfumes, creams, and other chemical-based liquids; store your jewelry in its original packaging or another suitably lined vessel alongside the black anti-tarnish tab provided

We recommend you routinely clean your vermeil jewelry by gently using a clean, non-abrasive cloth such as the provided Olena microfiber cloth; for deep cleaning, prepare a bowl filled with lukewarm water and 1-2 pumps of basic liquid soap before wetting a soft cloth to gently rub the pieces clean (please avoid any brushes), and finish by polishing the clean and dried piece with a non-abrasive cloth

Crafted in Thailand