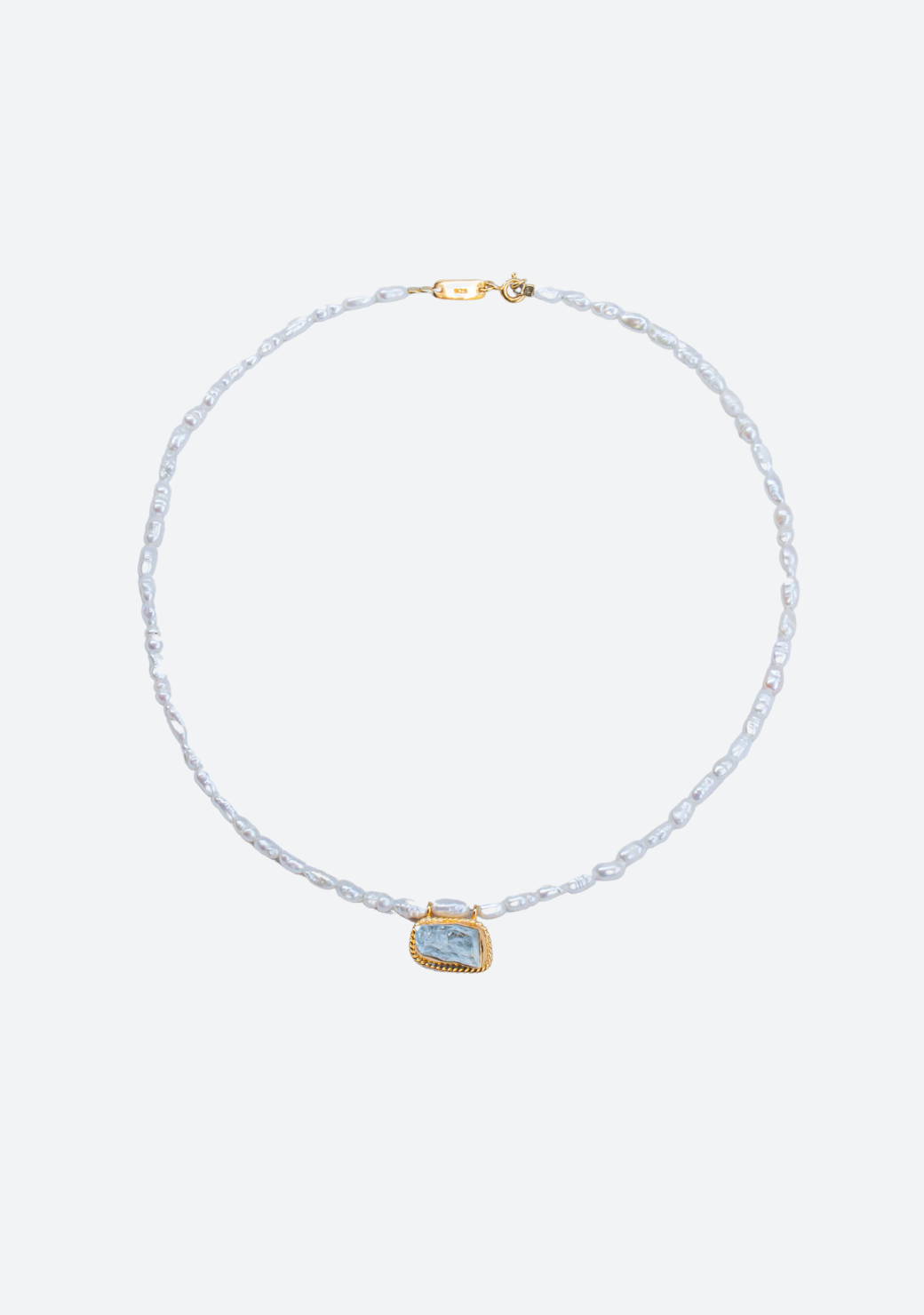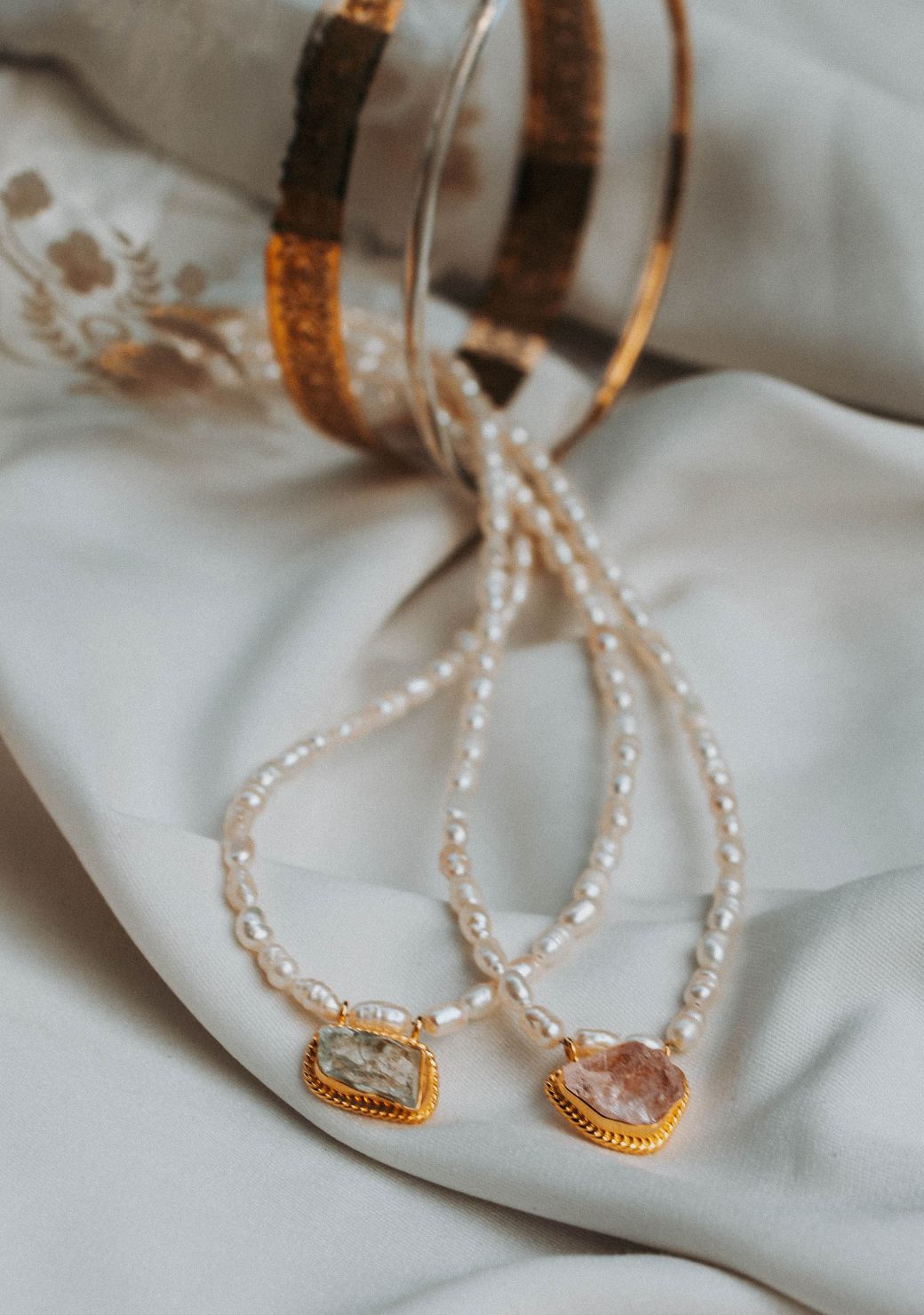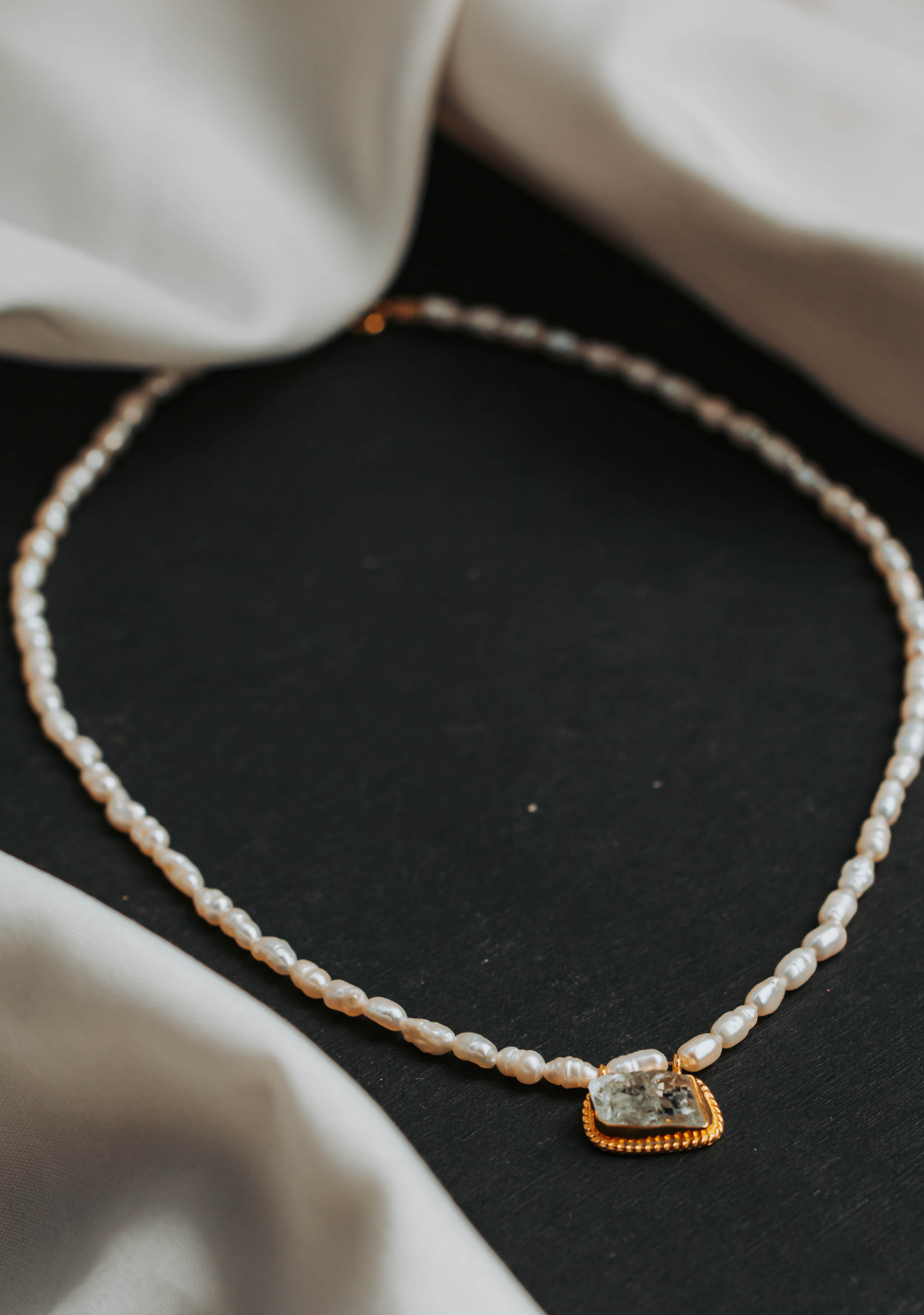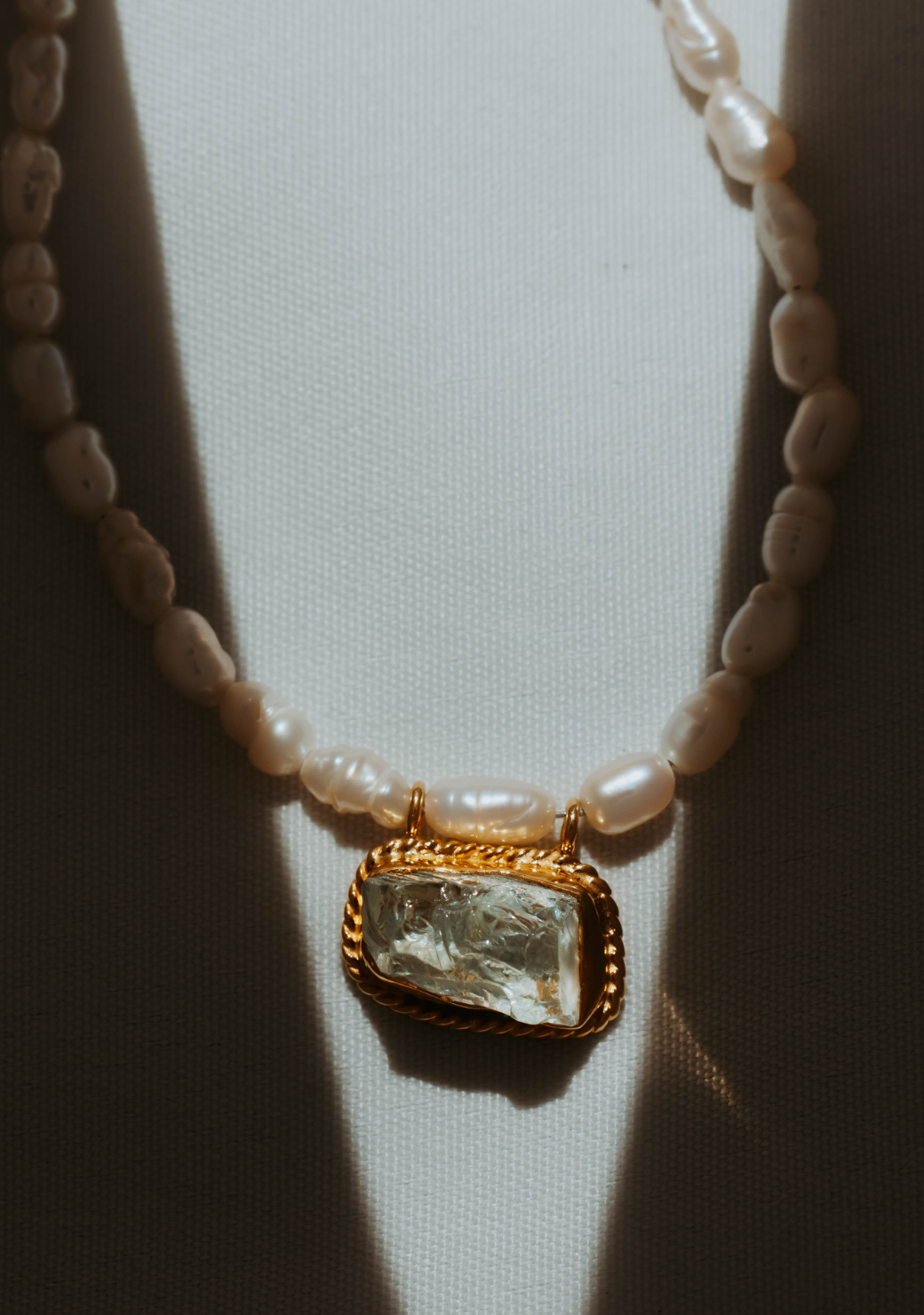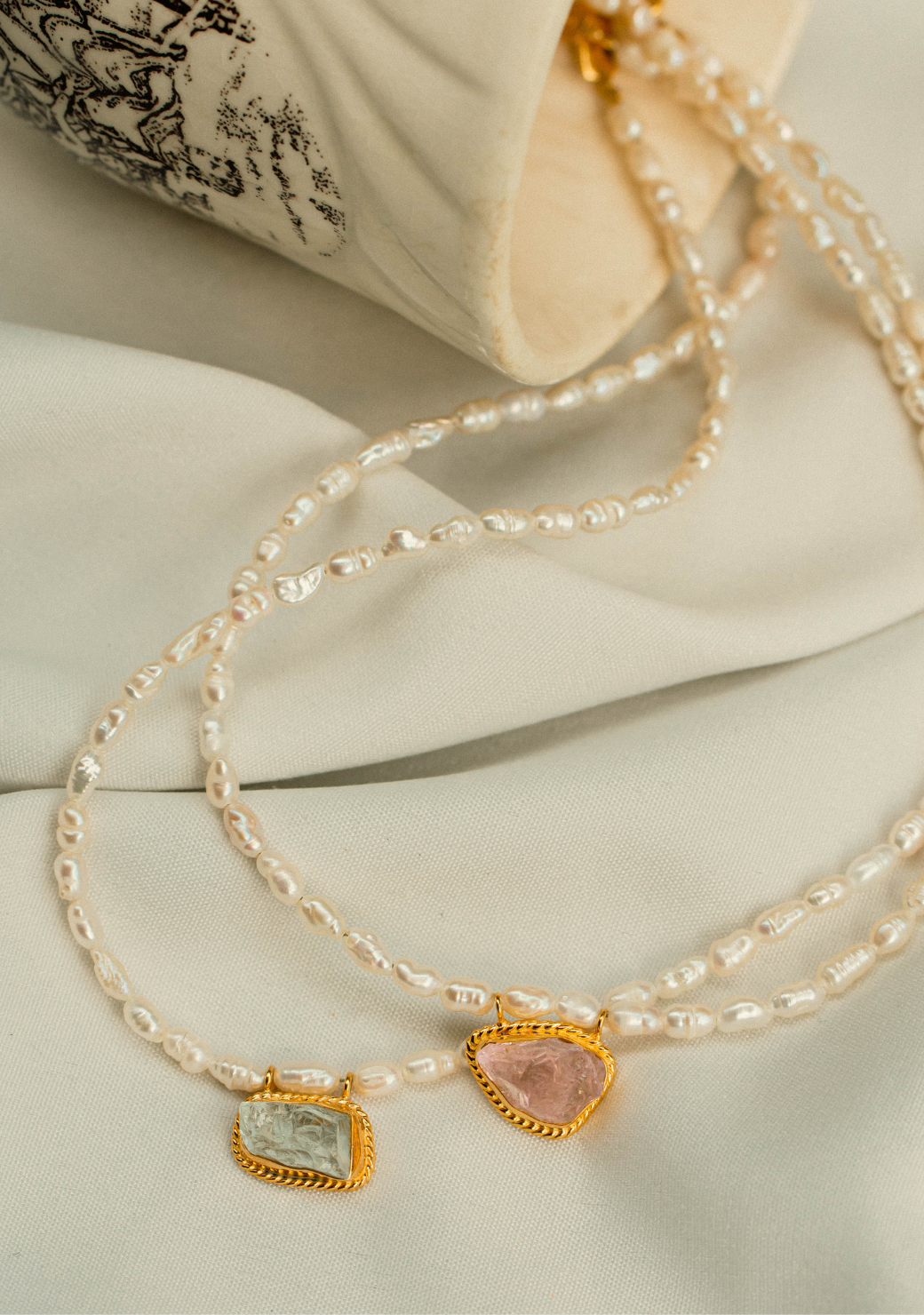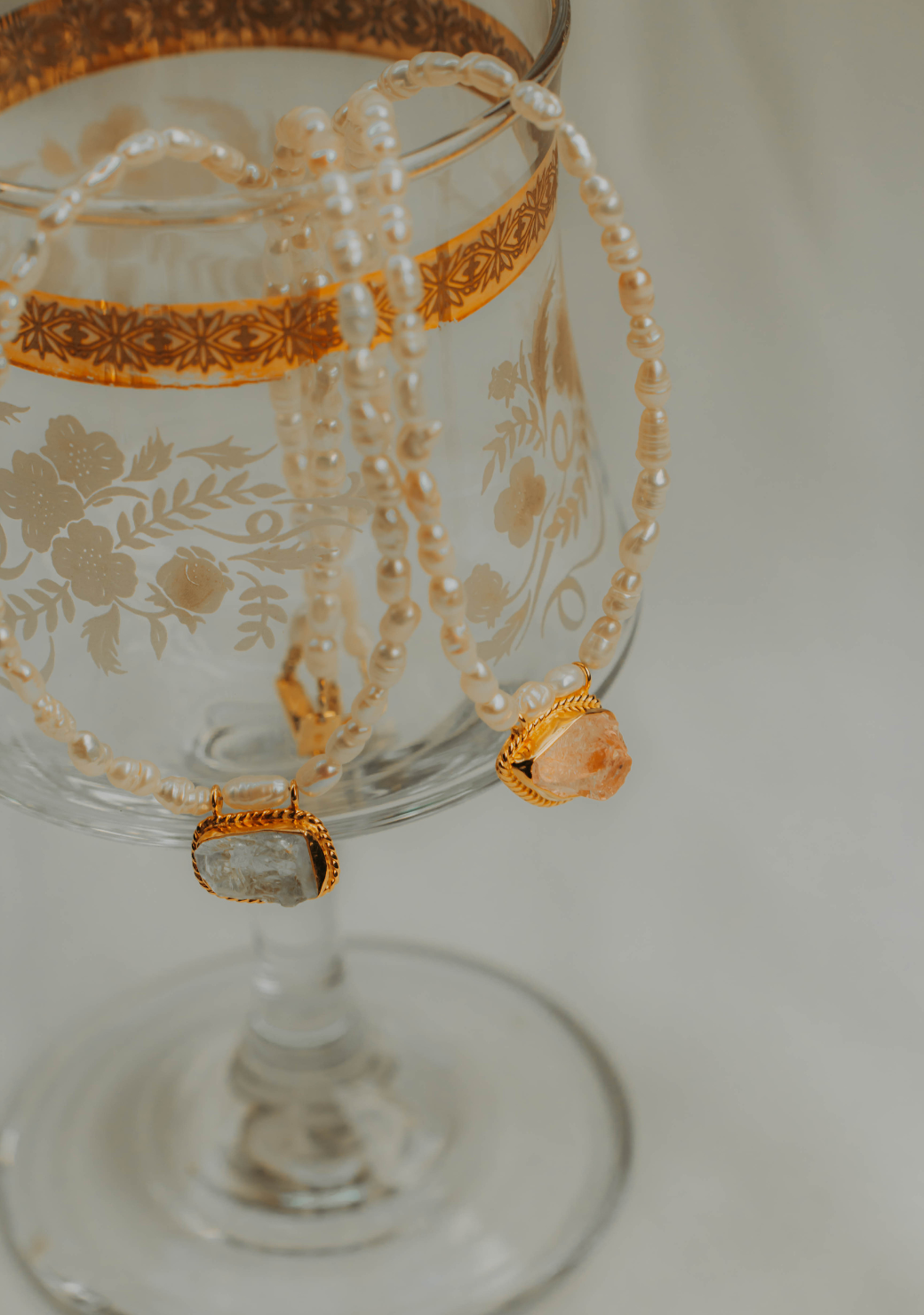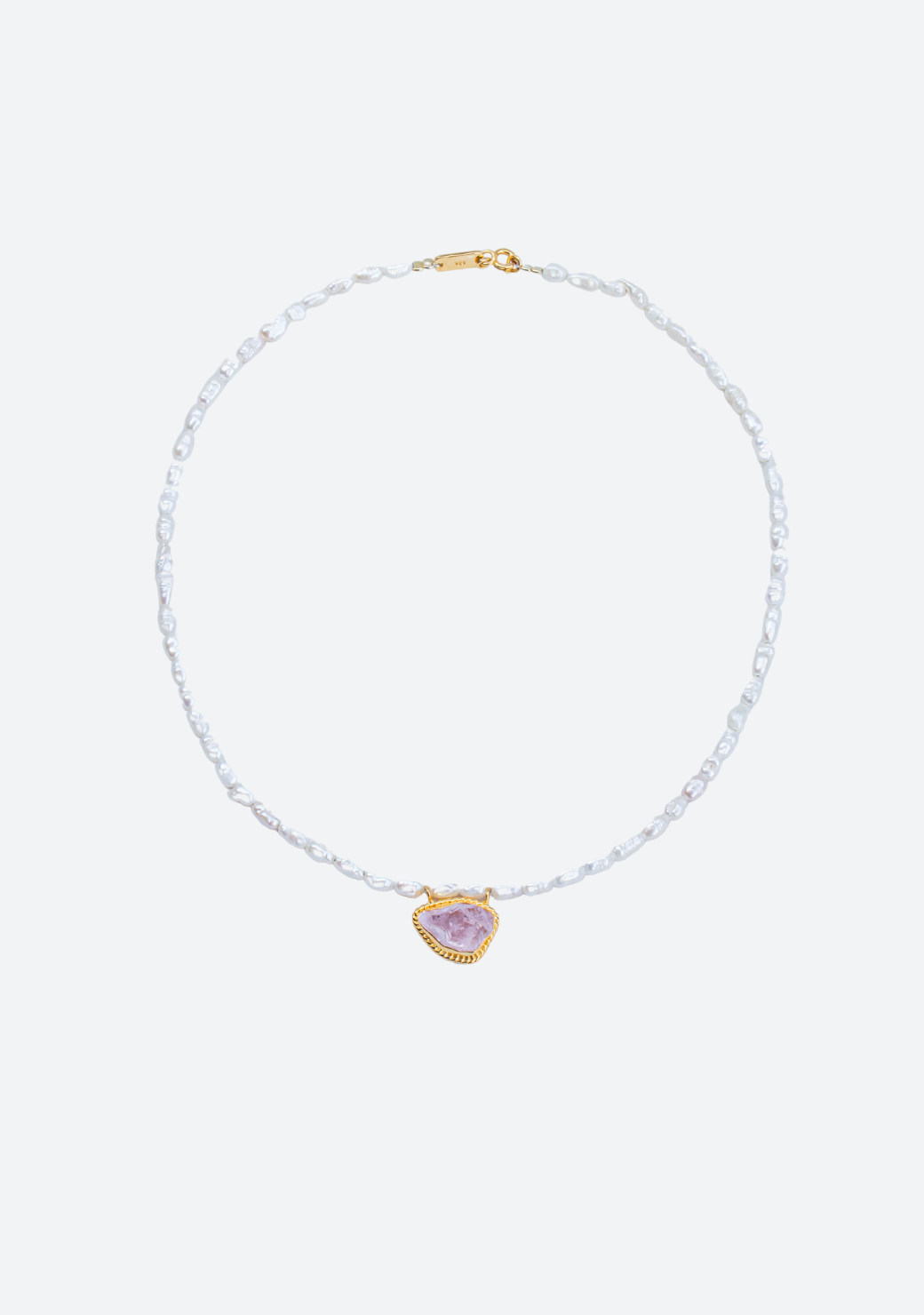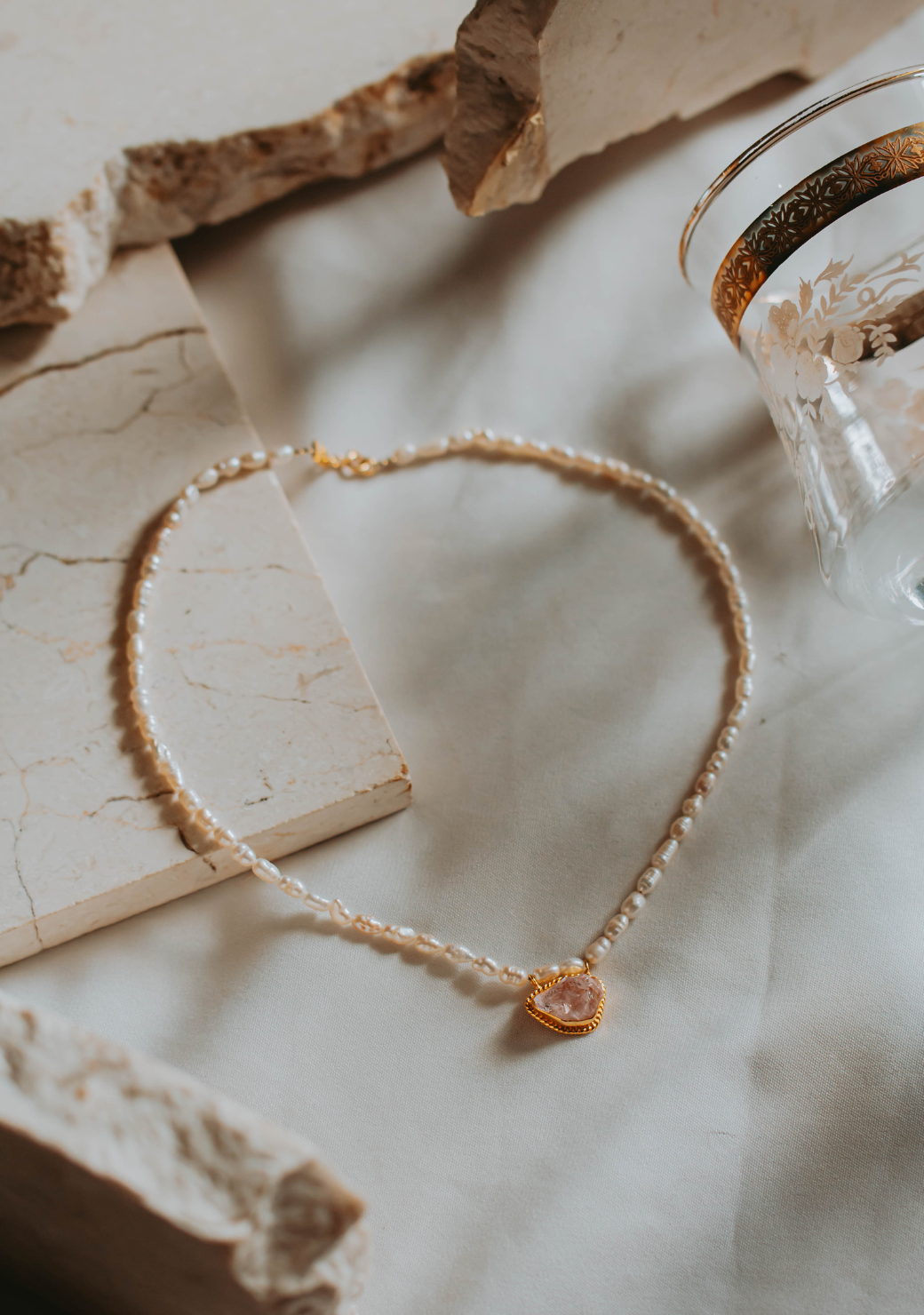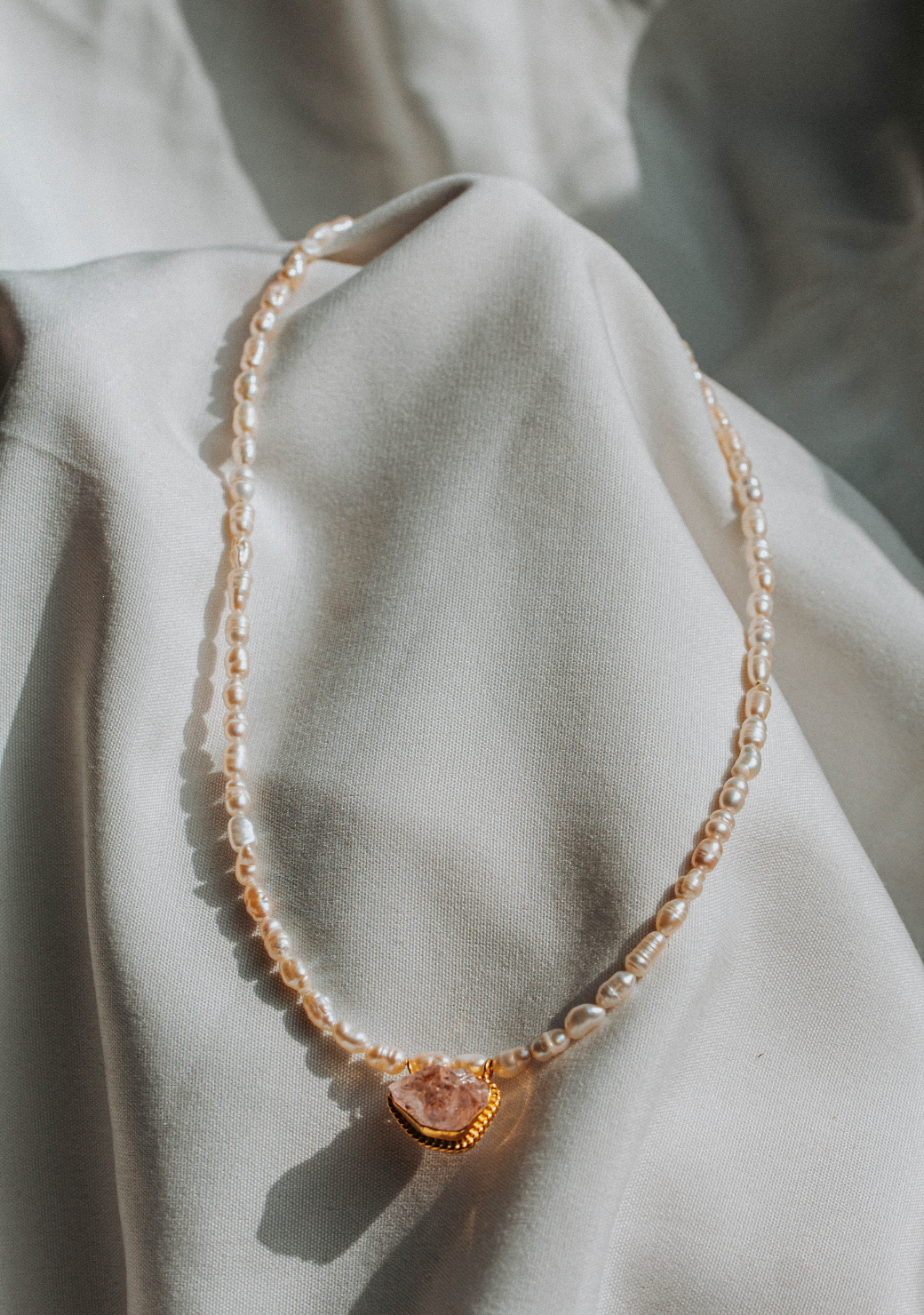 Olympia Choker
In stock
Style:
Raw Nigerian Aquamarine
Artisan's Notes
The Olympia Choker features a stunning central gemstone flanked by freshwater pearls. Choose from a blue Aquamarine or lilac-tinted Morganite, with each stone retaining the organic shape and texture unique to its handpicked nature. Each gemstone is surrounded by a 22K Gold-Plated 925 Sterling Silver casing, which features ornate patterns in the metal. This necklace was fully handmade in Bali by skilled artisans. The Olympia Choker is part of the latest Athens Collection by Argent Studio, a handmade jewelry brand that draws inspiration from myth. Please note due to the handmade nature of this necklace, each stone is uniquely shaped and may vary slightly. Crafted from Aquamarine or Morganite, 3 microns of 22K Gold Vermeil over 925 Sterling Silver base, freshwater pearls; necklace length is 40cm and adjustable.
Argent Studio is a handmade jewelry brand based in Bali. Its brilliant semi-precious stones are sourced from around the world, and every piece is crafted by master artisans in Bali. Argent Studio jewelry is often inspired by ancient mythologies and celestial bodies. Learn more. 
Necklace length is 40cm, adjustable
Aquamarine or Morganite, 3 microns of 22K Gold Vermeil over 925 Sterling Silver base, freshwater pearls
Please avoid contact with water, saltwater, perfume & lotions

Crafted in Indonesia