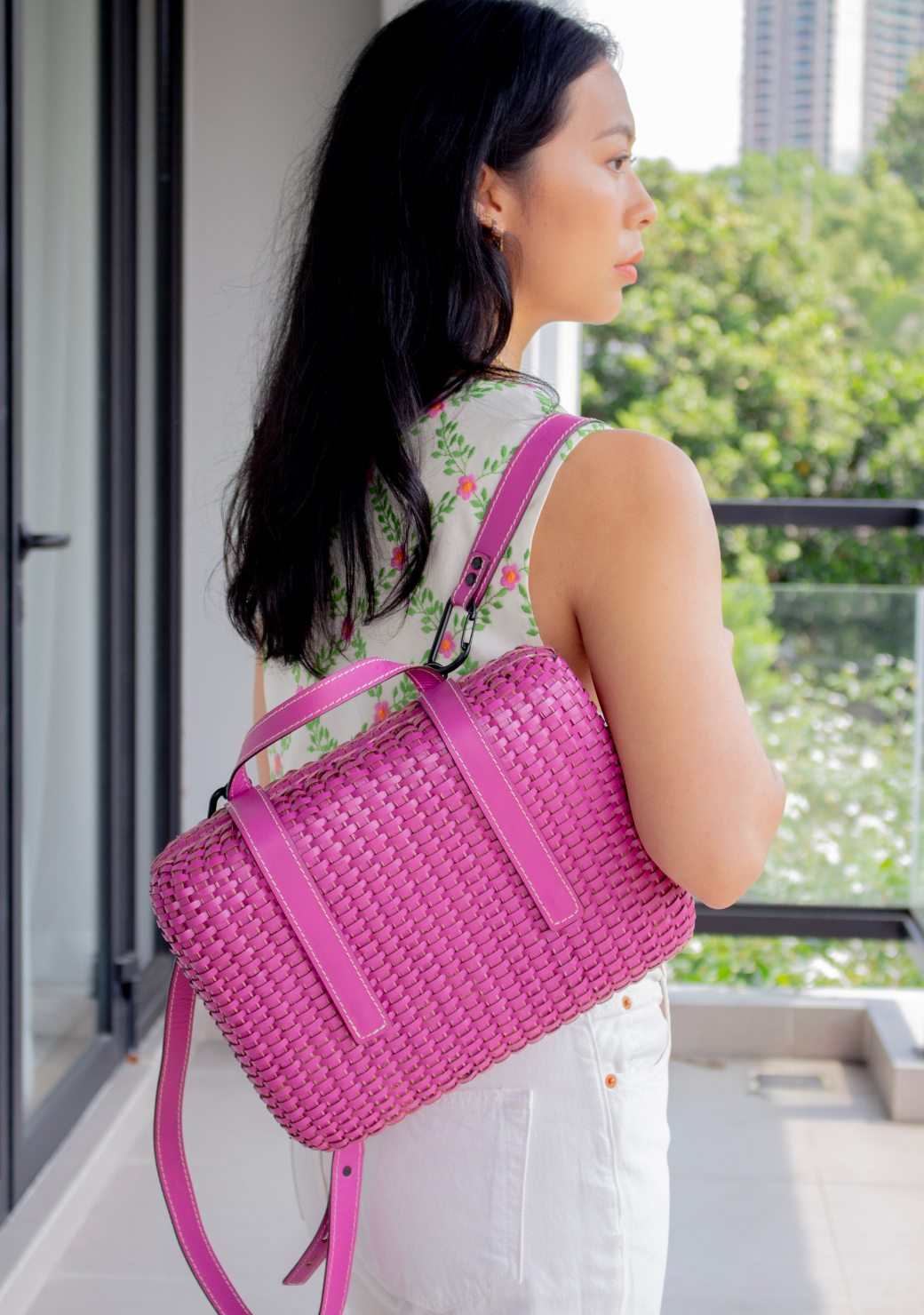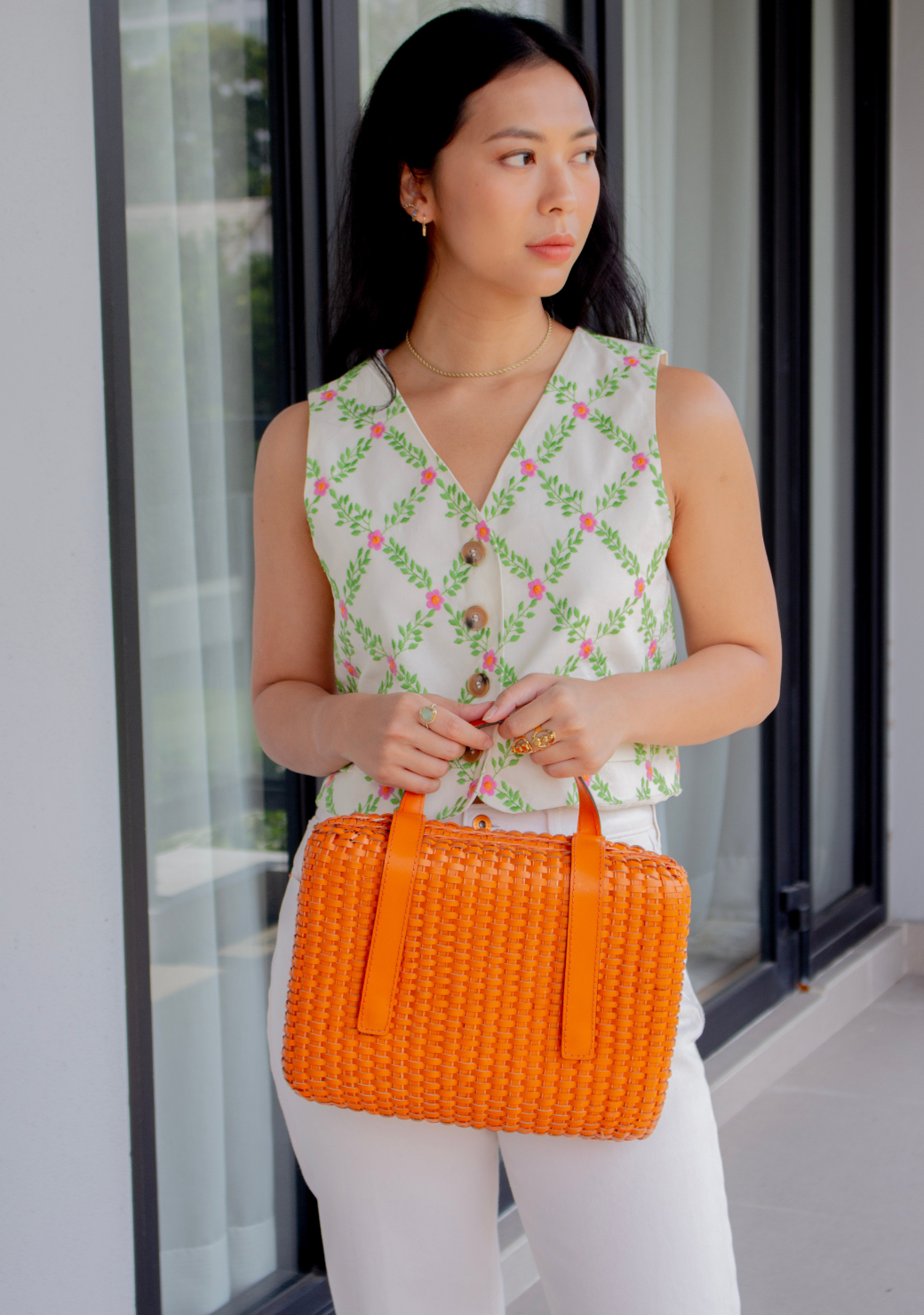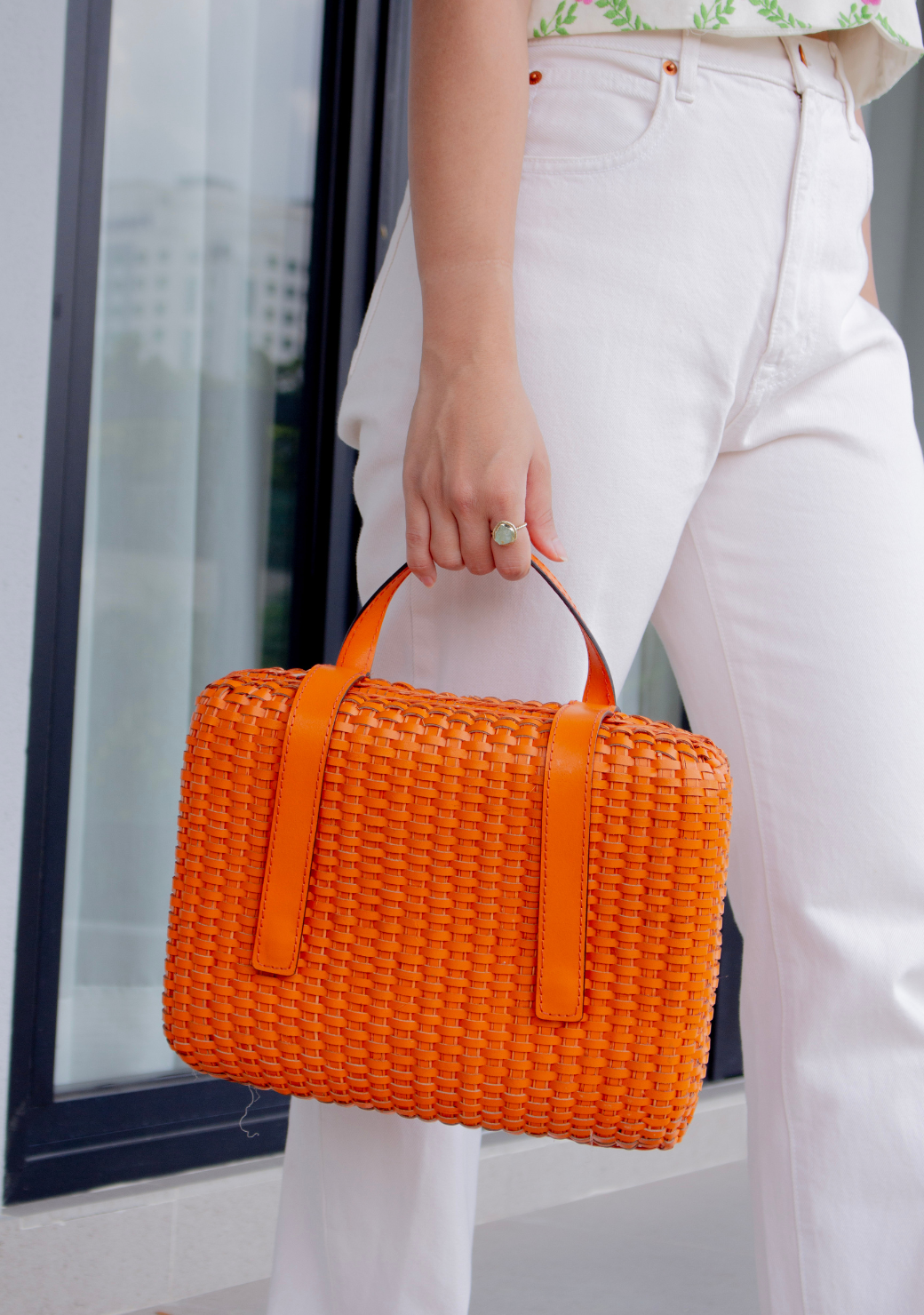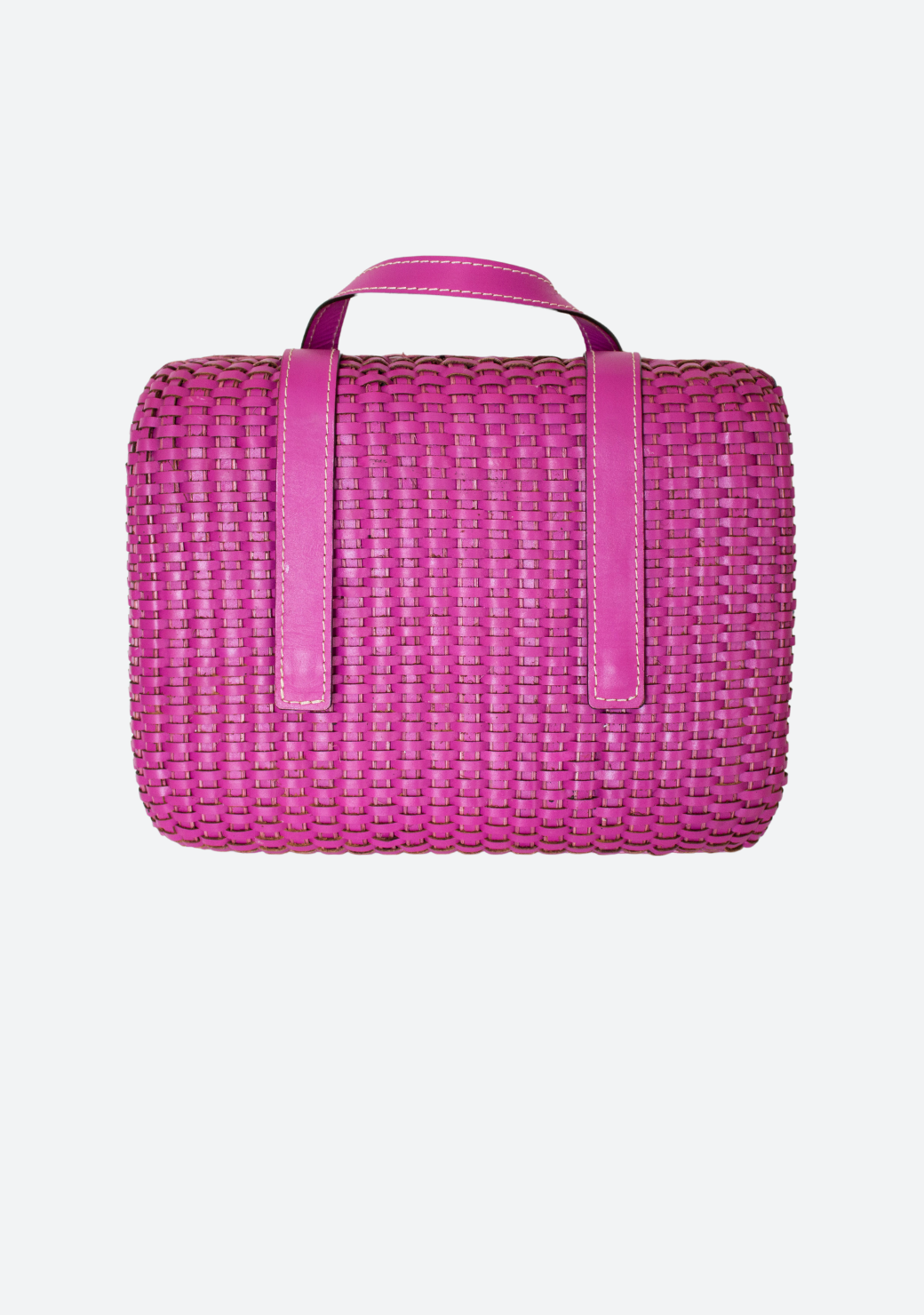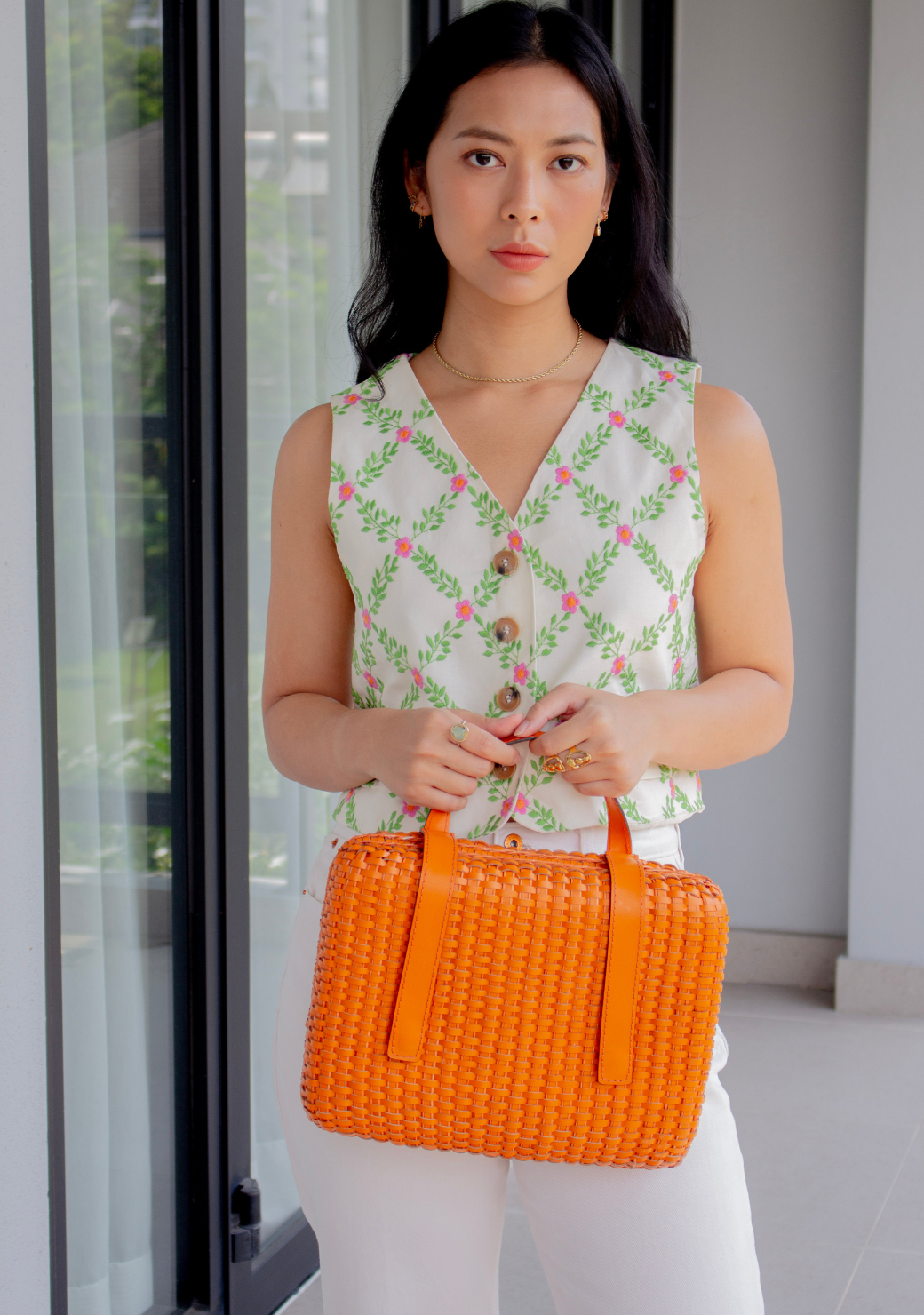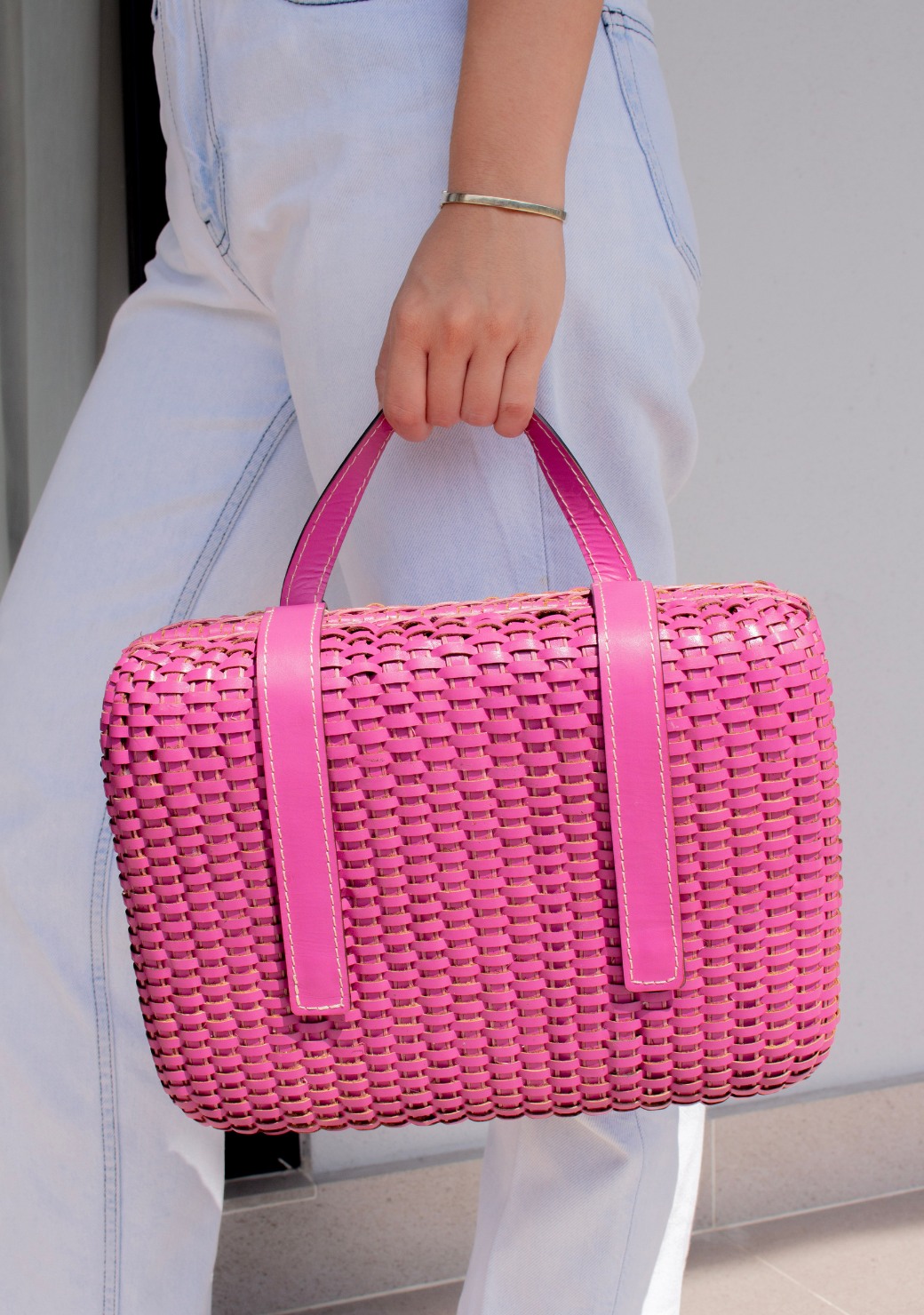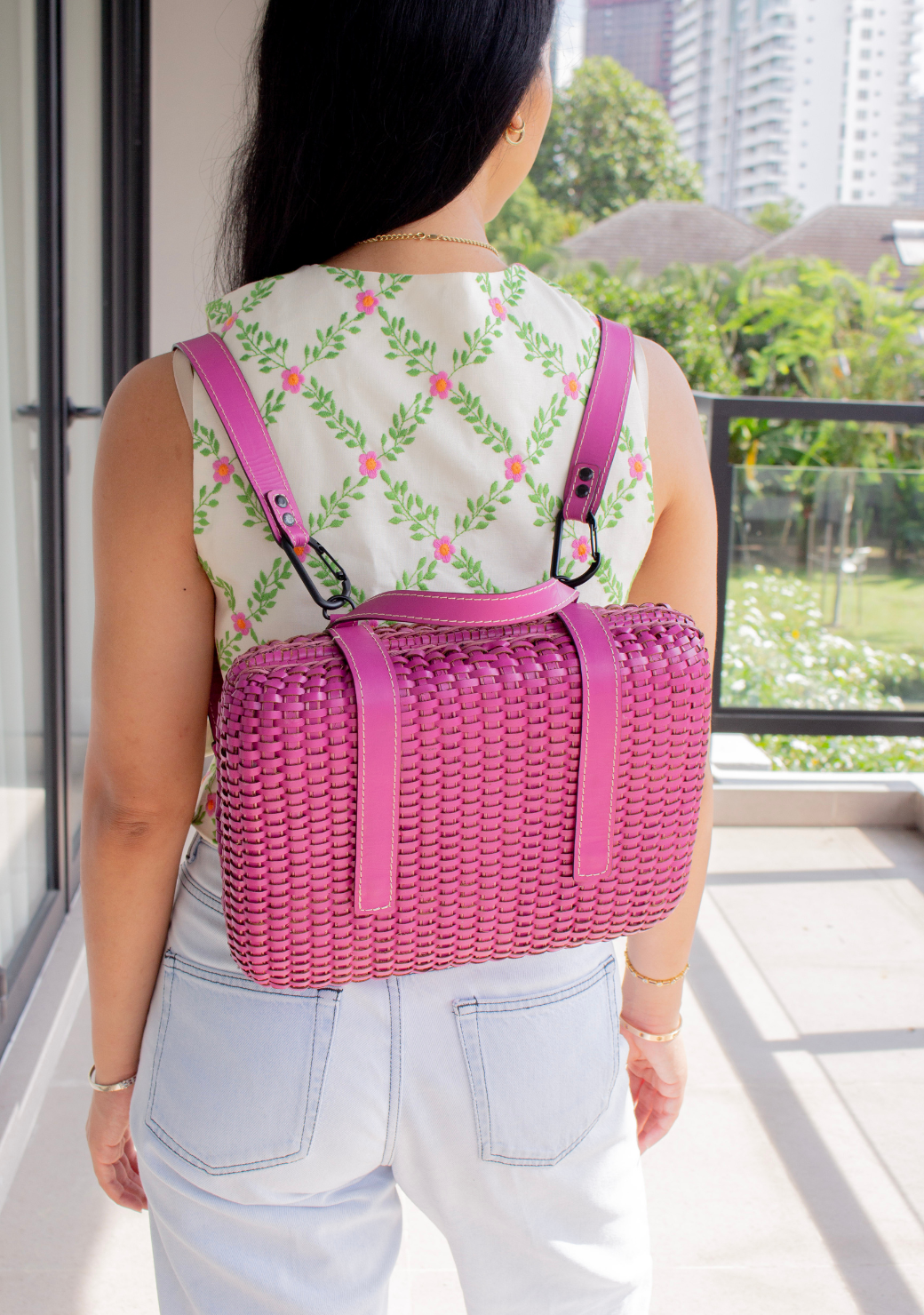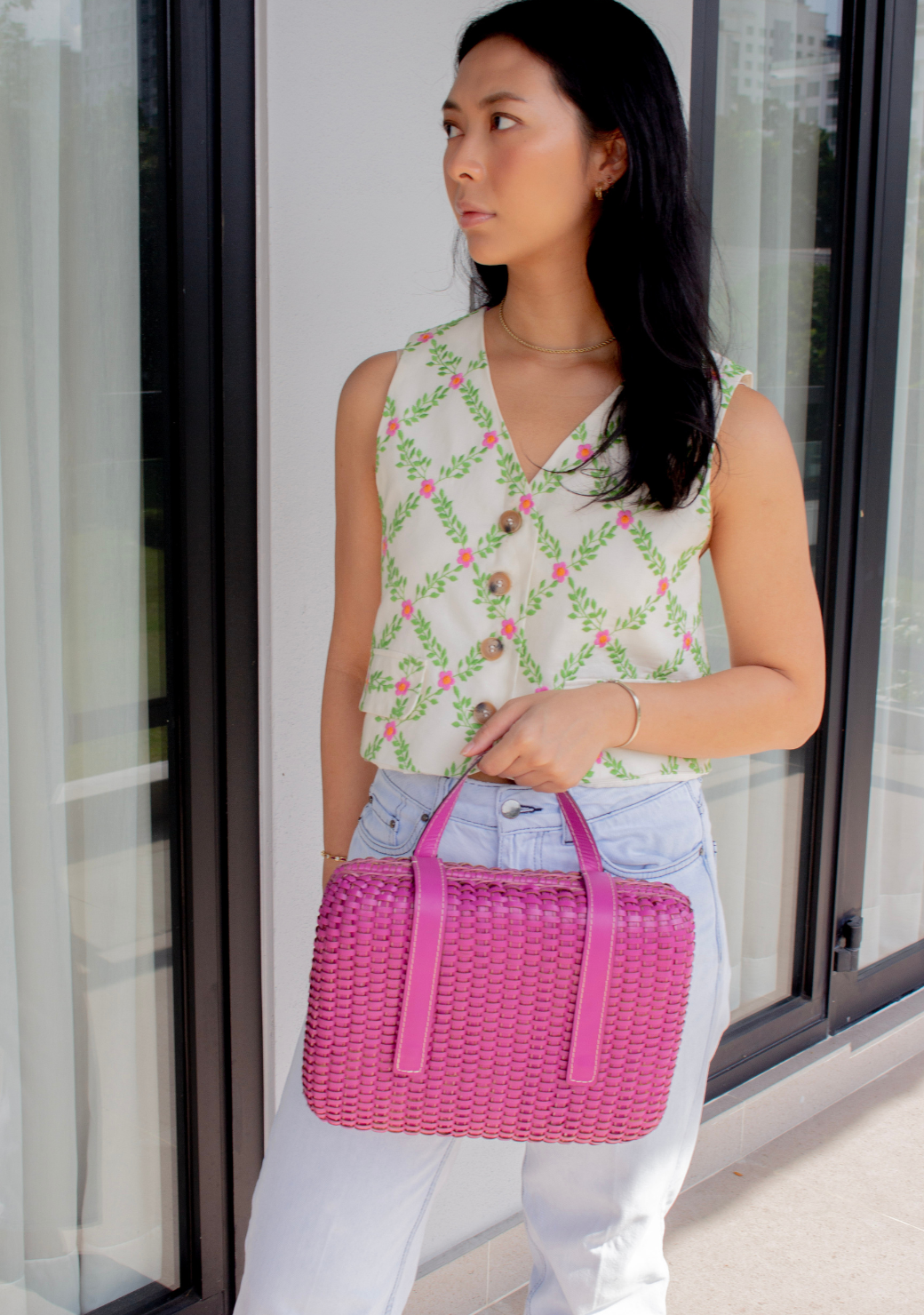 Ovolo Leather Bag
In stock
Artisan's Notes
The Ovolo in handwoven leather and wicker references an architectural molding, with a convex rounded profile for its edges. This chic, structural bag can be carried like a briefcase, backpack, or shoulder bag. Simply use the included straps to style it how you wish. This functional versatility makes the Ovolo a unique wardrobe essential, useful for a variety of occasions. Available in a vibrant Burnt Ochre or rich Purple, these handwoven bags are anything but ordinary. Crafted with wicker, leather, nylon; 31cm (L) x 23.5cm (H) x 11.5cm (W). 
ZACARIAS 1925 is a brand of hand-woven bags and home accessories that places a contemporary thrust in the traditional craft of hand-weaving, referencing a varied array of disciplines such as contemporary art, architecture and cinema.

ZACARIAS 1925 Creative Director Rita Nazareno is an Emmy Award-winning Television Creative Services Producer whose shift to design is a product of passion and family ties.
ZACARIAS 1925 is exclusively hand-woven at the S.C.Vizcarra Workshop, founded in 1925 in Manila by Rita's grandmother. ZACARIAS is named after Nazareno's grandfather. Learn more.
31cm (L) x 23.5cm (H) x 11.5cm (W)
Crafted with wicker, leather, nylon
Store away from long exposure to sunlight and liquids; if marks appear, use a soft cloth; if a piece turns outward, trim with small scissors to avoid potential snags; every design is fully handcrafted, so there may be slight variations in color and size

Crafted in the Philippines