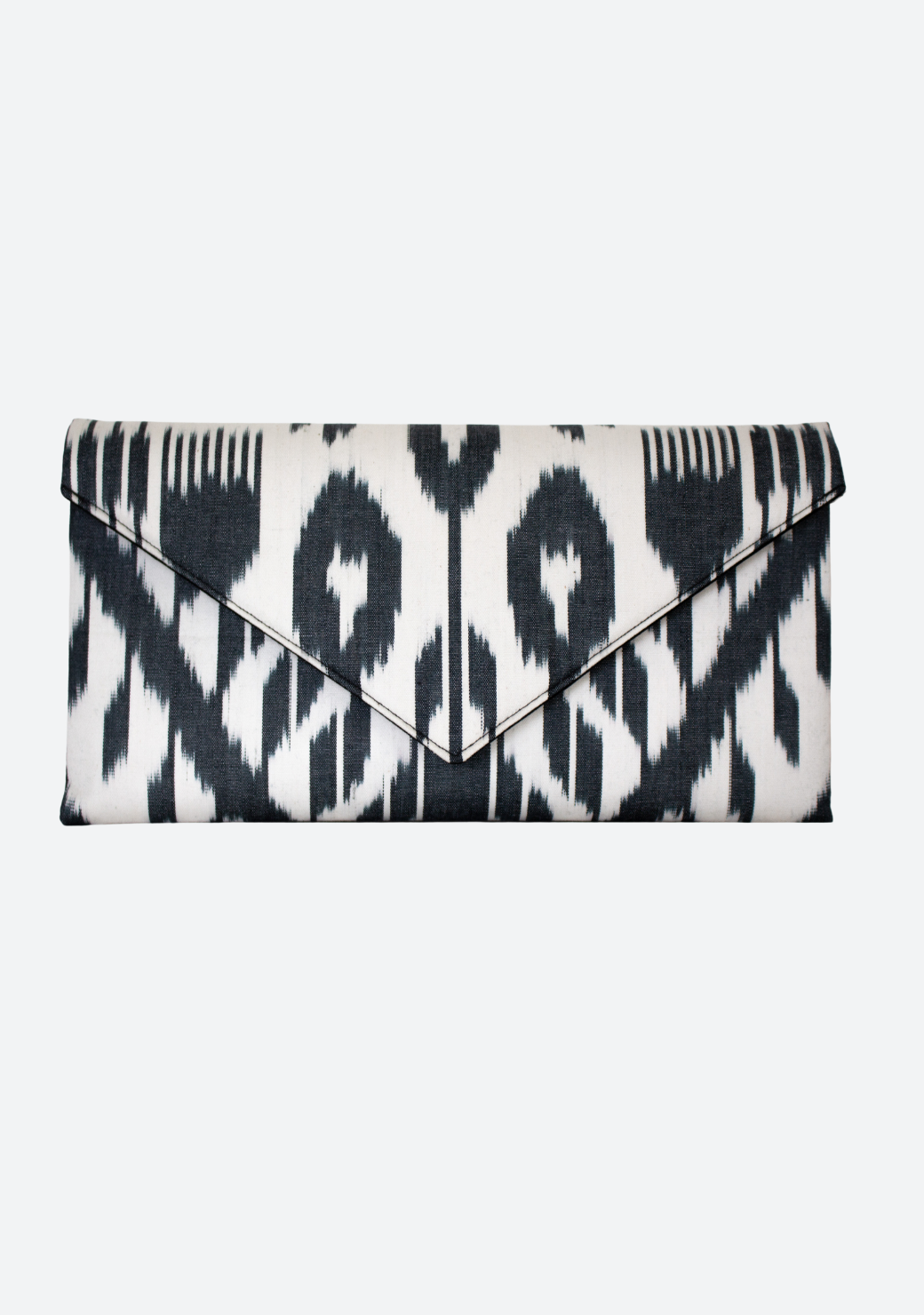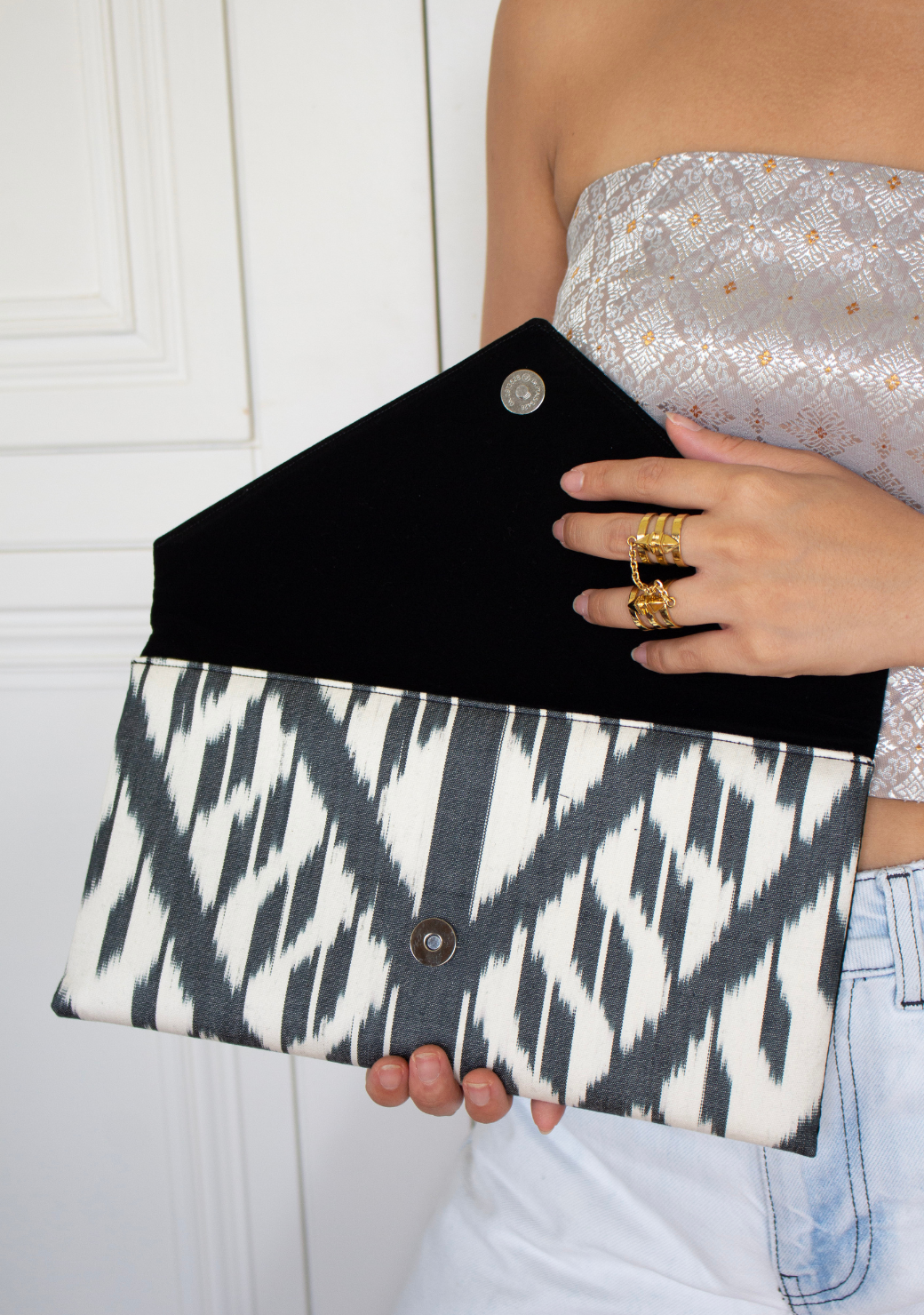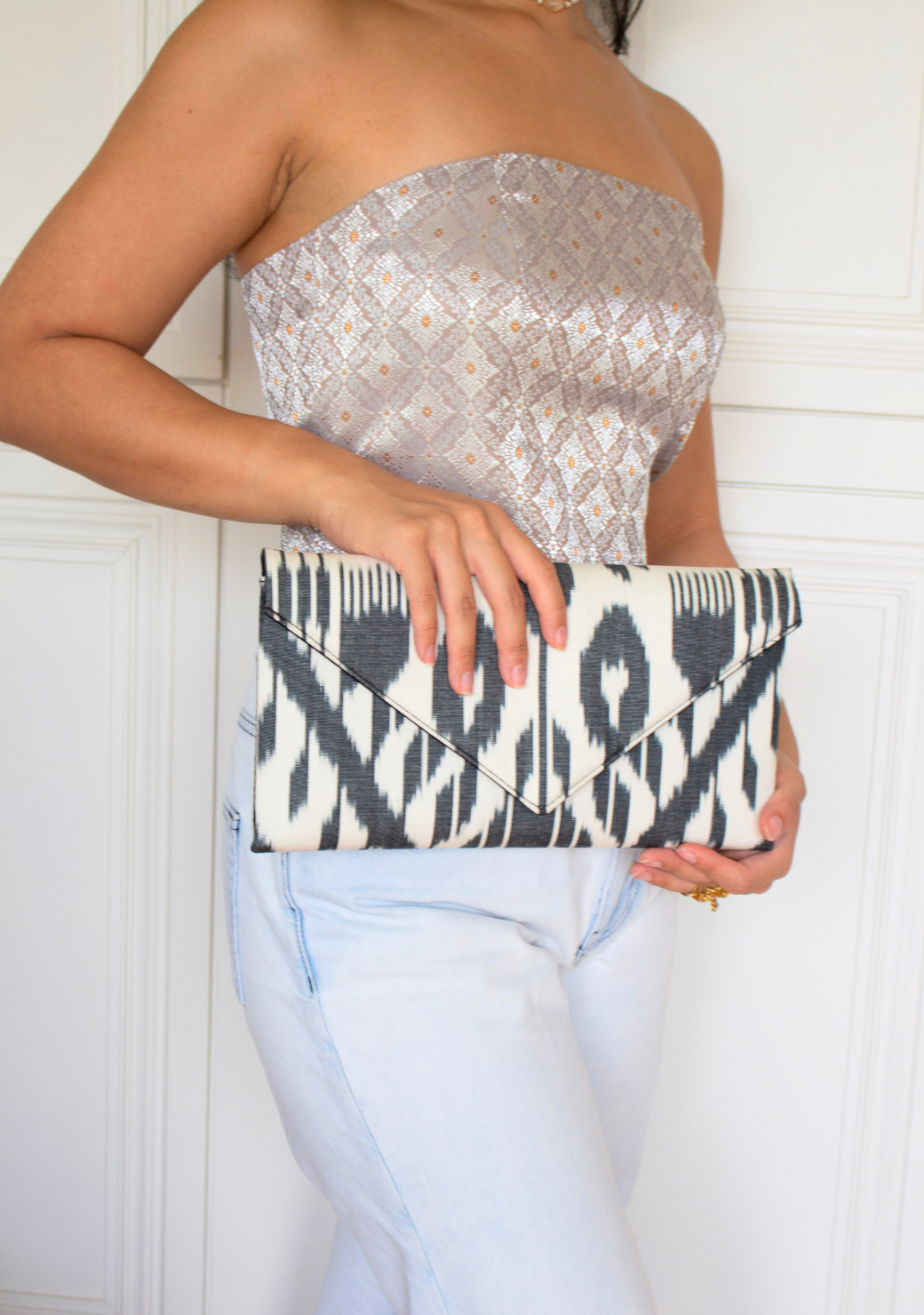 Titin in Monochrome
Artisan's Notes
This elegant clutch, named after the brand founder's aunt, features vibrant handwoven Ikat fabric. Historically, Ikat weaves were used in ceremonial dress and symbolize wealth and prestige. This particular design comes in a stunning monochrome or black and white, with intricate weave details and a rich black interior. This clutch is perfect for both evening and day events, and is versatile enough to be used all year round. The Titin is one of Frankitas' signature pieces. Please note that due to the hand-crafted nature of this piece, there might be slight variations in fabric motif. Crafted from silk ikat; 30cm (L) x 16.5cm (H) x 2cm (W). 
Frankitas works with weavers across Asia to turn traditional textile artisanship into bold, modern pieces. The brand is focused on community-based impact and preserving heritage.
30cm (L) x 16.5cm (H) x 2cm (W).
Silk Ikat
Please note that due to the hand-crafted nature of this piece, there might be slight variations in fabric motif

Crafted in Indonesia