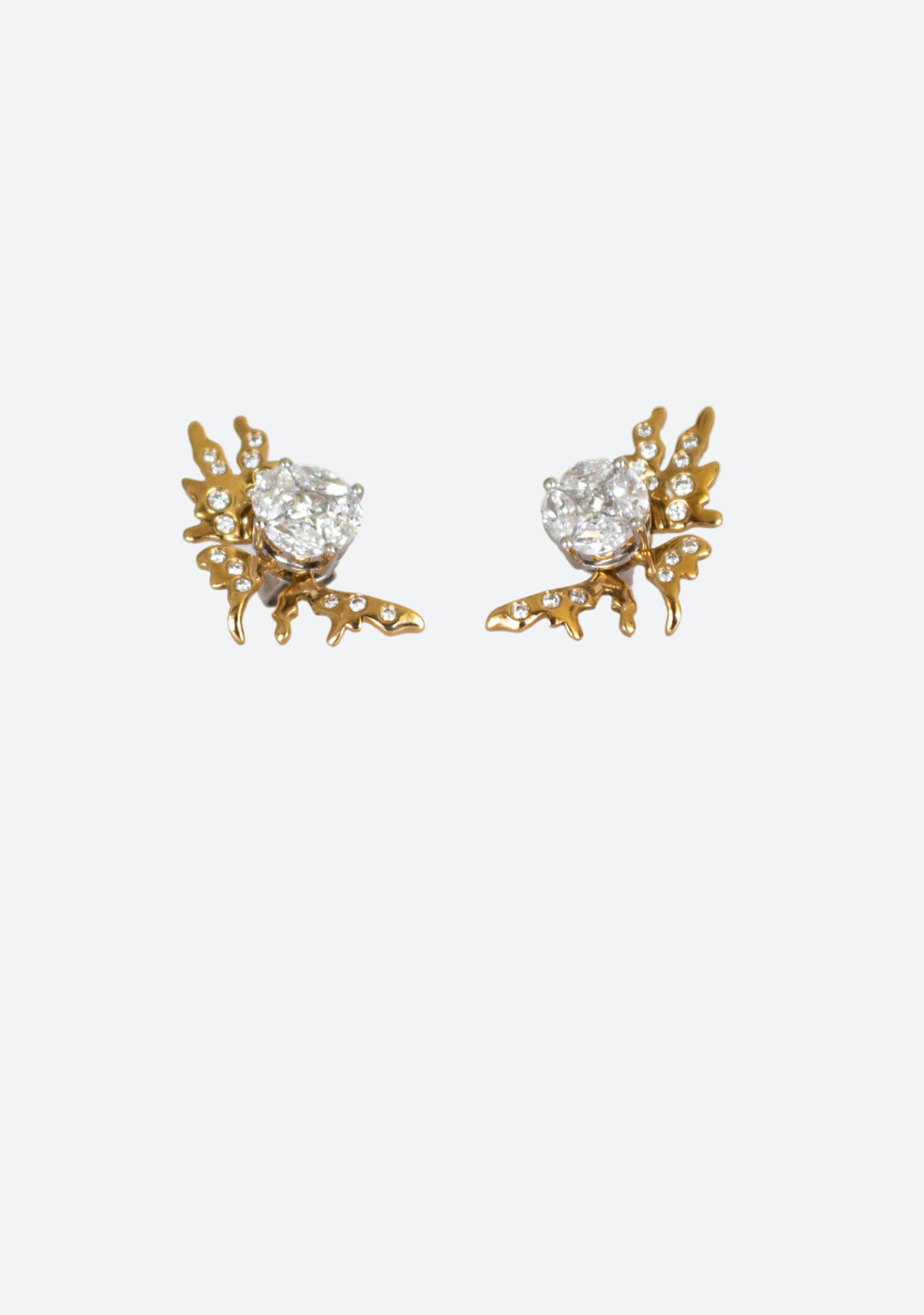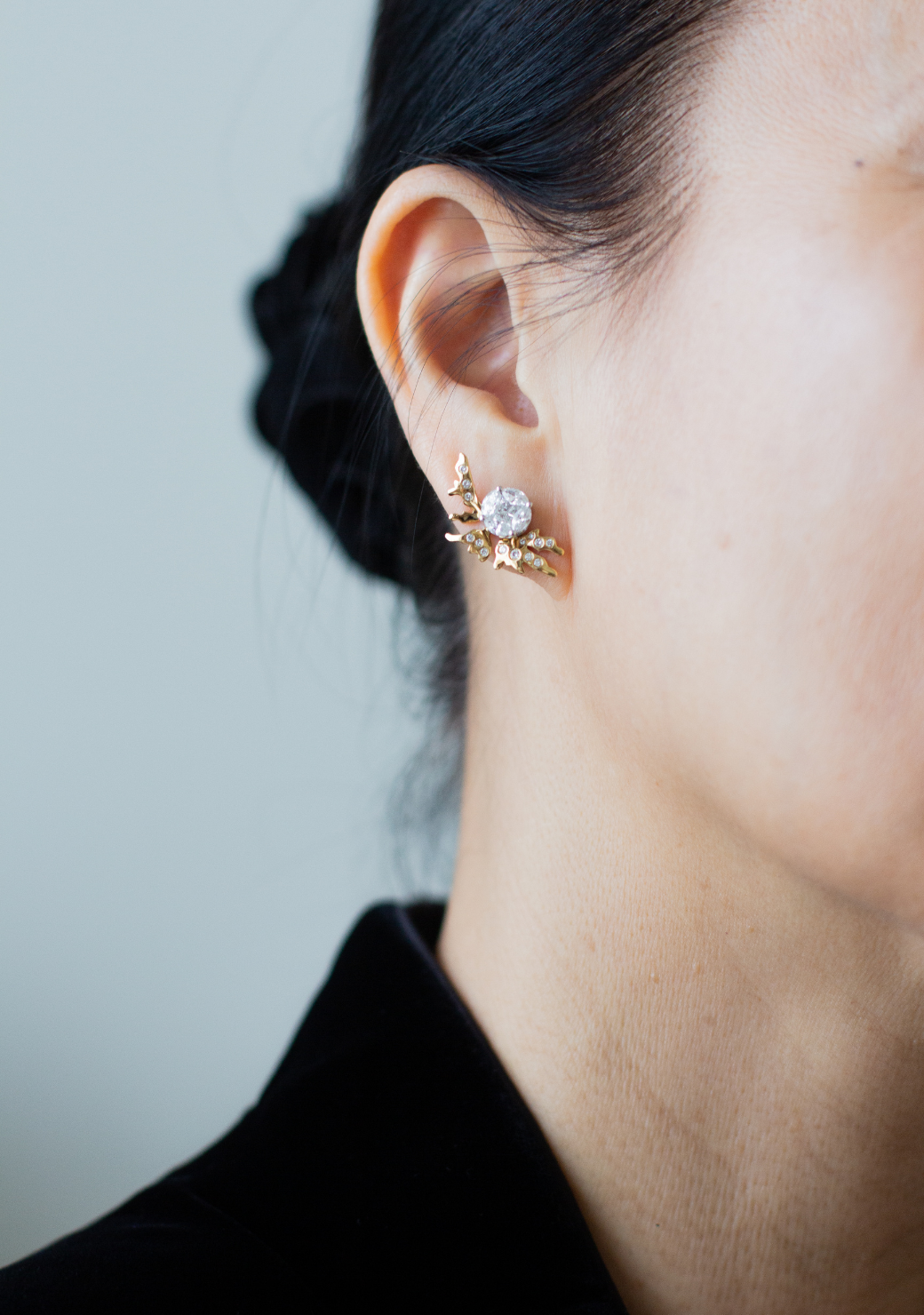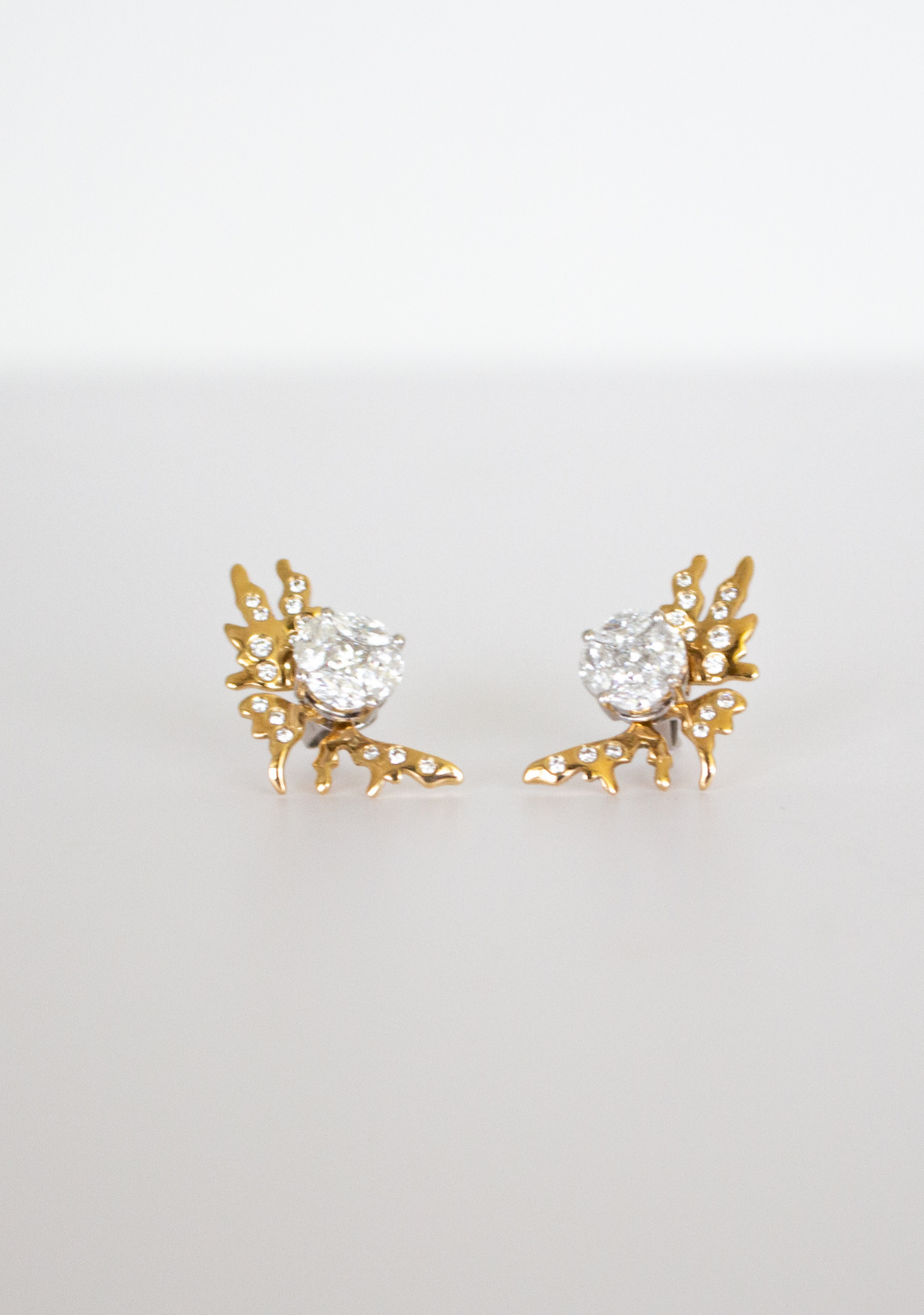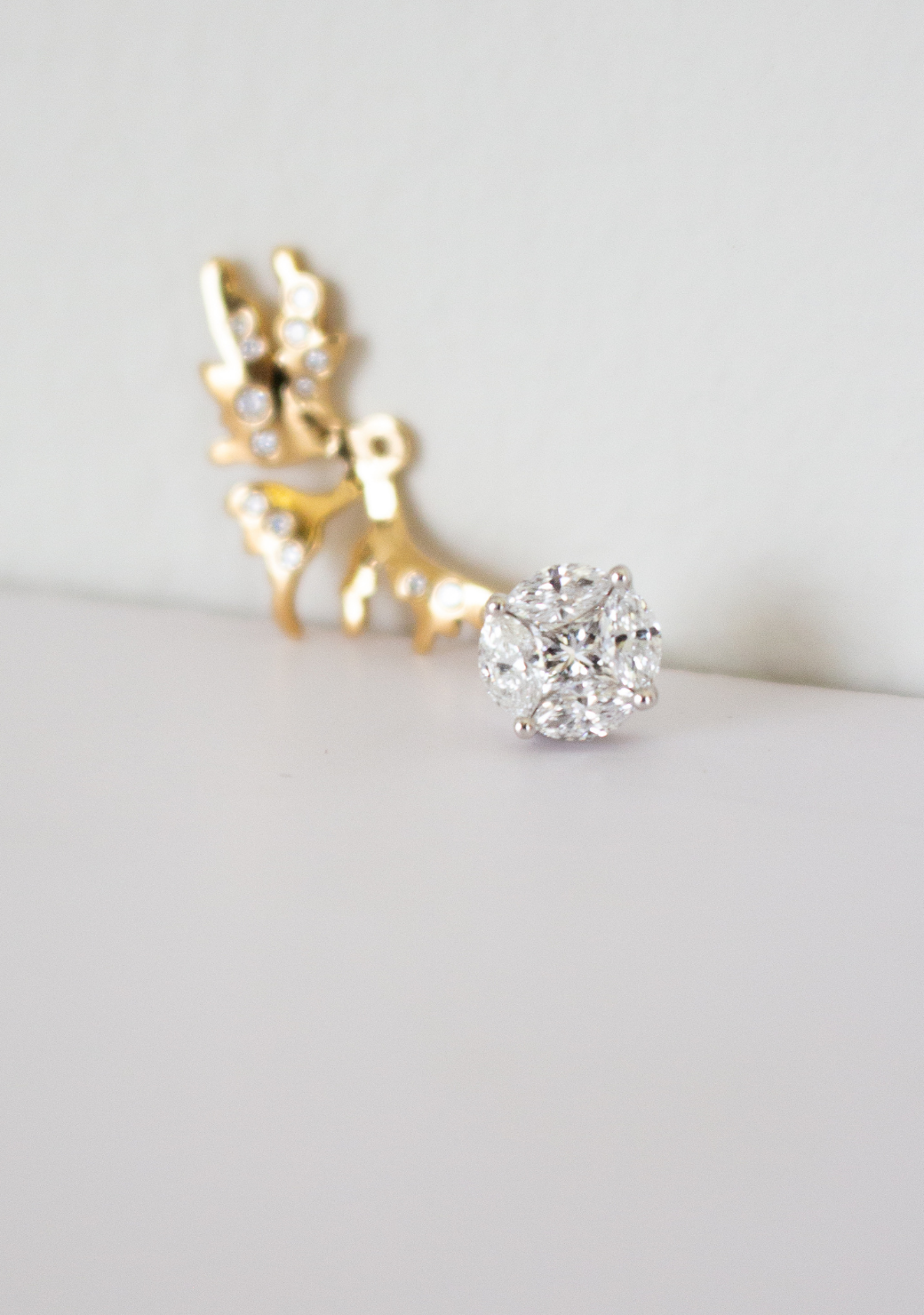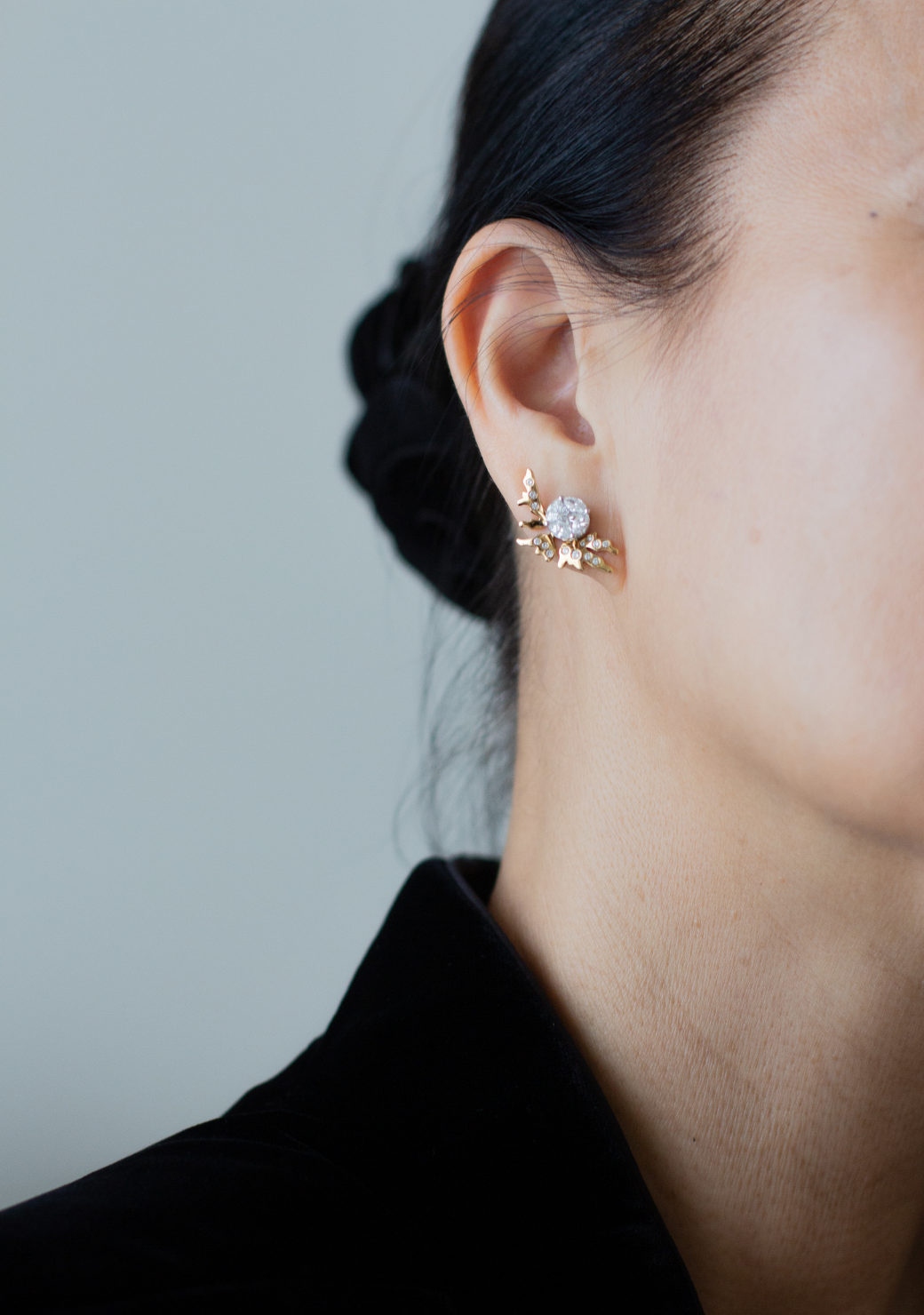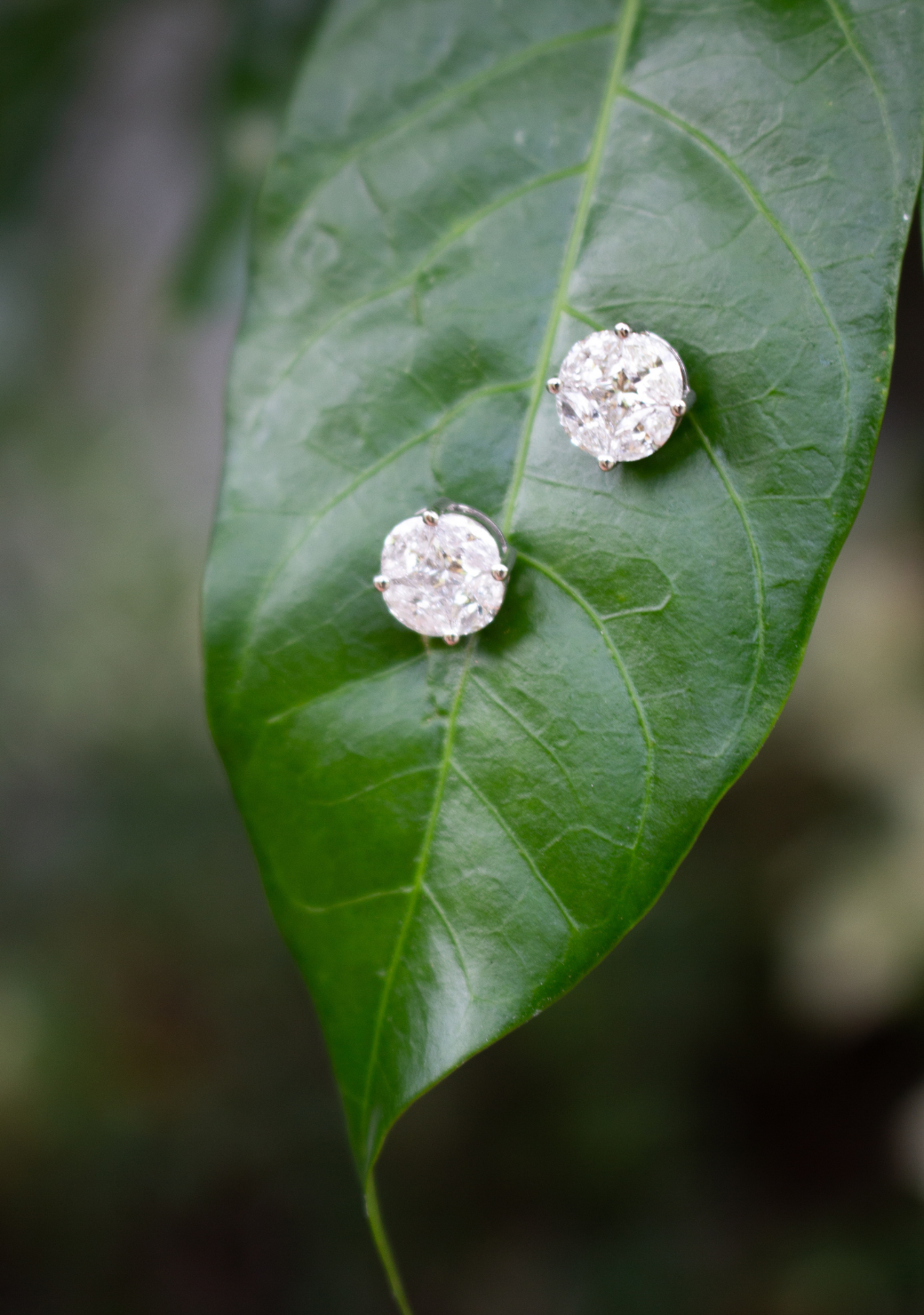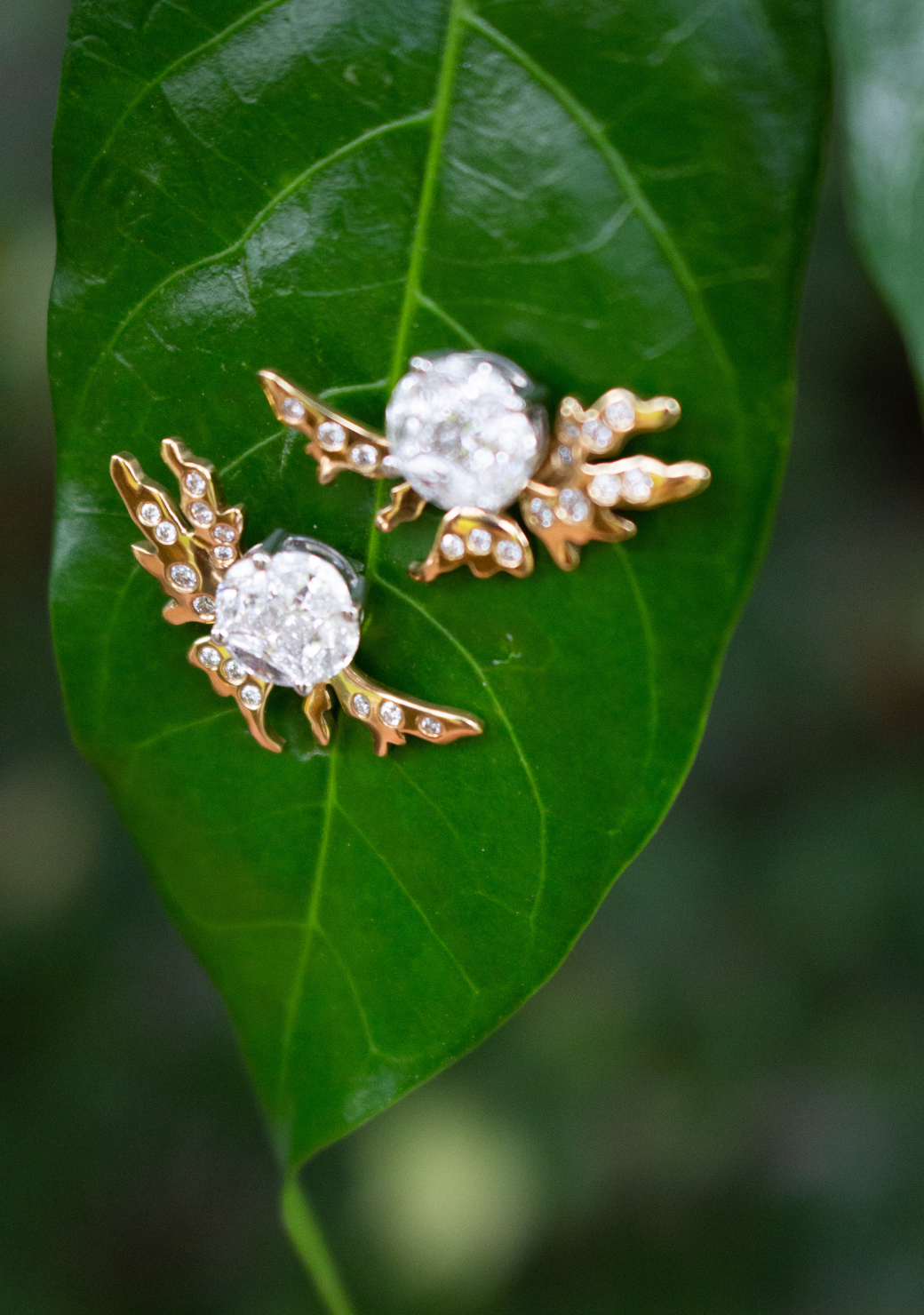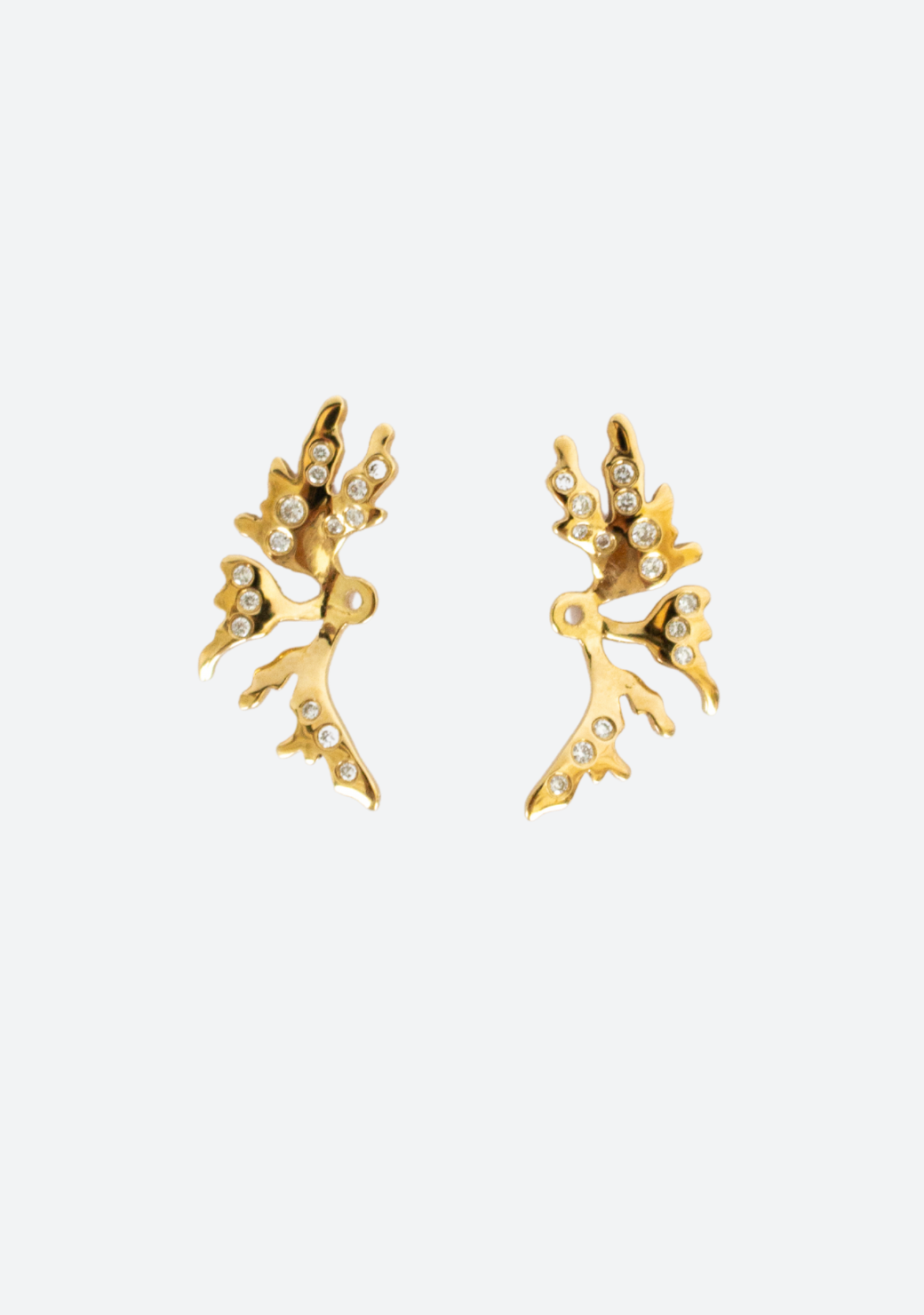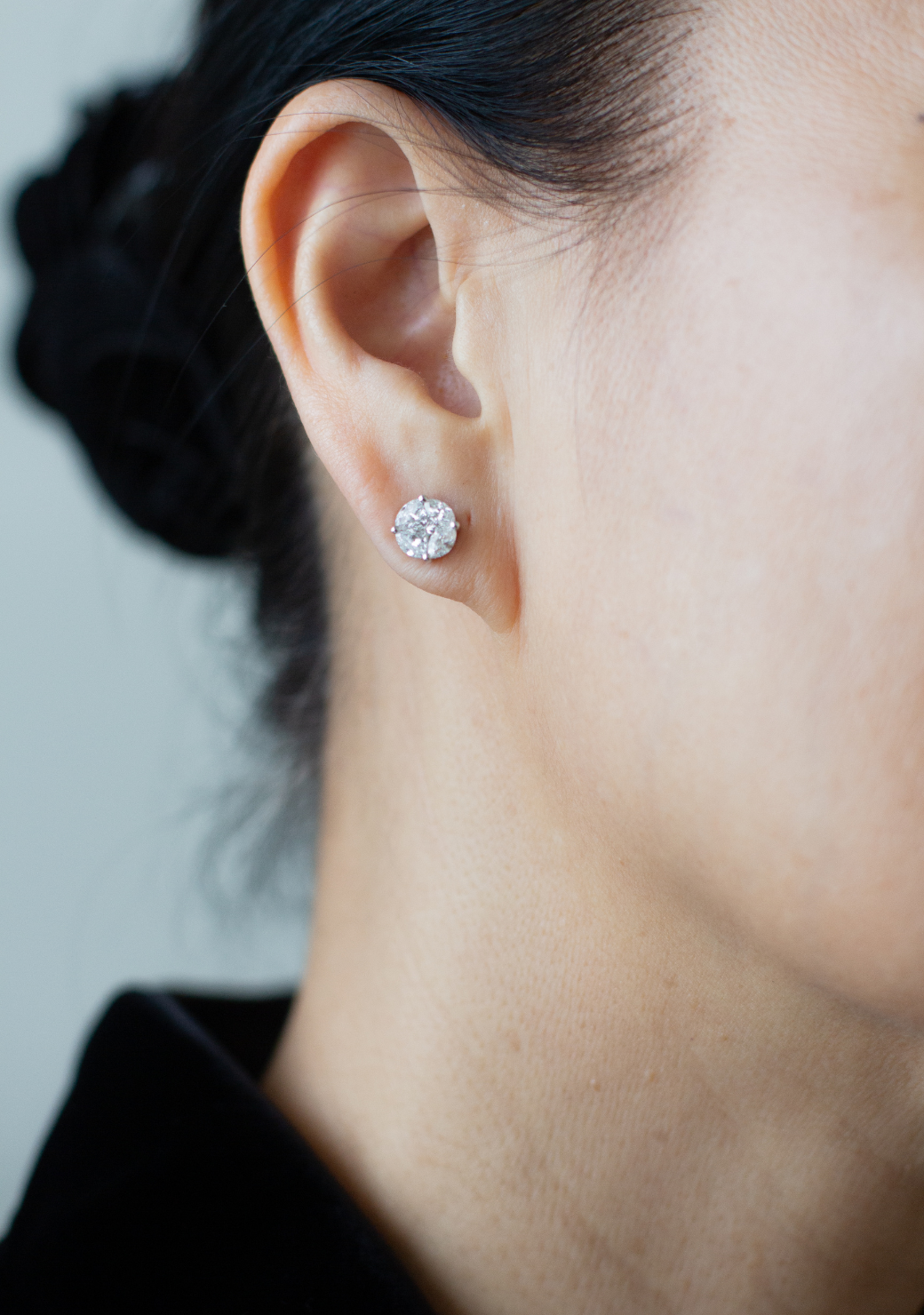 Diamond Cluster Studs & Coral Fan Earring Jackets
In stock
Style:
Coral Fan Earring Jackets
Artisan's Notes
Inspired by the beauty of tropical coral reefs, these handcrafted earring jackets are organic and fluid in style. They are made with recycled jewelry metals and feature small round brilliant diamonds and radiant yellow gold. You can wear them with various earrings to create dynamic, personalized looks. The diamond studs are made of four perfectly matched marquise shaped diamonds, arranged around a centre princess cut diamond, to give the illusion of one large round diamond solitaire earring. Note: The jackets and studs can be purchased separately or as a pair. Crafted from 18K White Gold, two Princess-Cut Diamonds total weight 0.55cts, 8 Marquise-Cut Diamonds total weight 0.80cts (D-F, VS+); earring diameter is 7mm.
La Putri is a fine jewelry brand and family business with almost half a century's experience of craftsmanship. The brand, which takes pride in its ethical and world-class sourcing, was one of the first in Malaysia to focus on gemstone jewelry. La Putri's exceptional quality and innovative designs make for the ideal investment or heirloom piece. Learn more.
Limit exposure of your jewellery from direct sunlight, moisture or heat
Remove them when applying perfume, lotion or products that contain chemicals
Clean by gently wiping them with a soft cloth
Store away from other objects or jewelry that may scratch their surfaces
Wrap in delicate cloth, or place in a soft pouch or box. Comes in an earring box
Crafted in Malaysia, Singapore, Hong Kong.