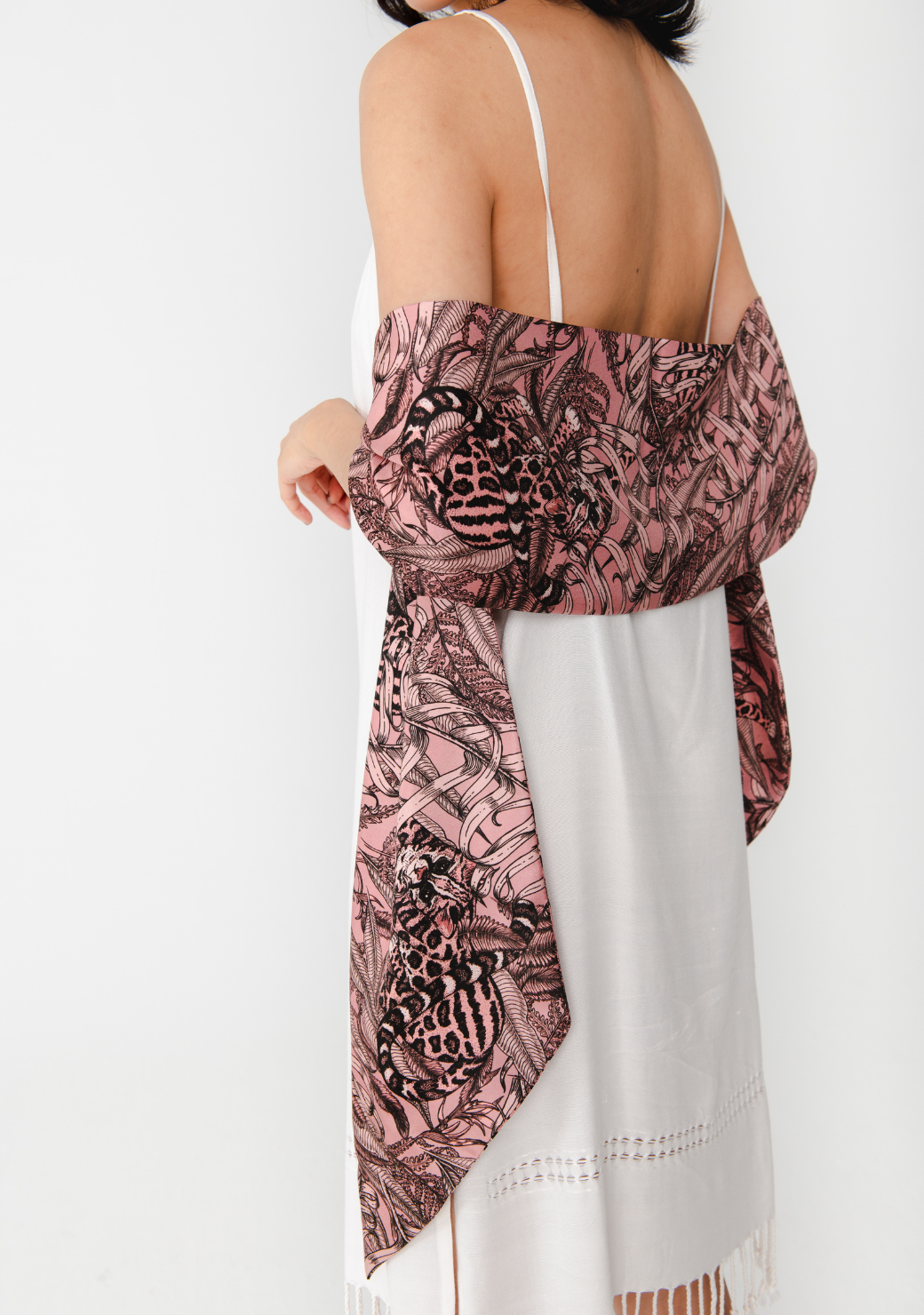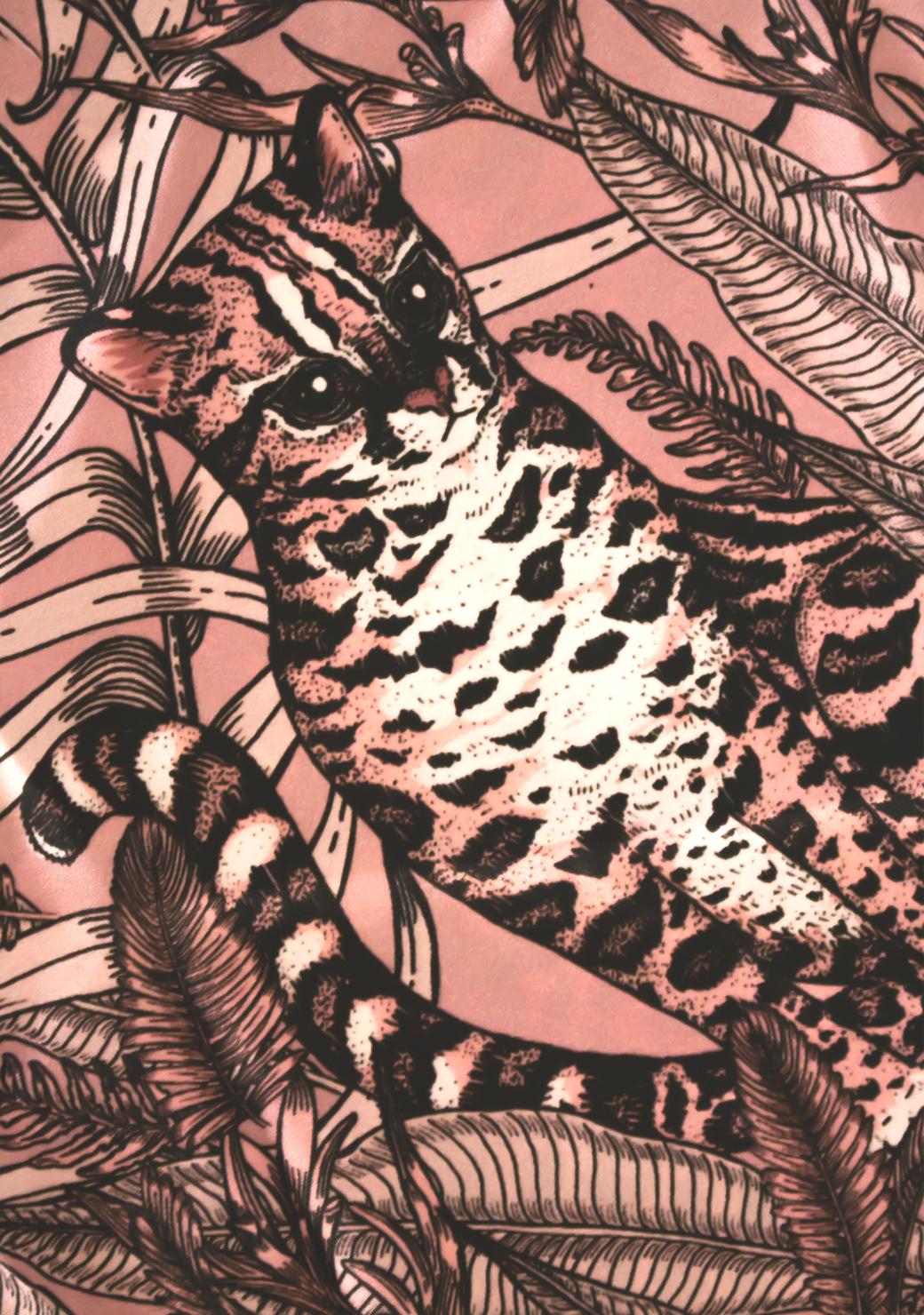 Long Silk Scarf
In stock
Style:
Visayan Leopard Cat in Rose
Artisan's Notes
This long silk scarf features the Visayan leopard cat and tropical foliage such as makahiya and bird-of-paradise. The Visayan leopard cat is a vulnerable wildcat species found in the Philippine islands of Cebu, Panay, and Negros. They are often mistaken for domestic cats due to their small size. The makahiya plant (Mimosa pudica) is a small creeping plant with leaves that close up when touched. "Makahiya" means shy or bashful in Tagalog. This silk scarf has slanted tips that add a sleek feel when worn, and can be tied around the neck, draped around the shoulders, or worn as a belt around the waist. Every fabric print design is an original artwork exclusively hand-drawn by Filipino artist Feanne and produced in small batches. Crafted from silk; 193cm (L) x 20 (W).
Feanne is a Filipino artist whose work has featured across interiors, apparel, and collaborations around the world. She explores mythical and natural motifs, and every fabric print design is an original, hand-drawn artwork. Feanne's garments and accessories are produced in small batches in the Philippines. Learn more.
Silk, Cotton or Polyblend

Gentle hand wash cold or dry clean

When washing, add a cup of vinegar & a teaspoon of salt

Air dry in the shade immediately, steam or iron as needed

Do not leave damp, do not bleach

Comes with translucent zip pouch & brand cards

Crafted in the Philippines