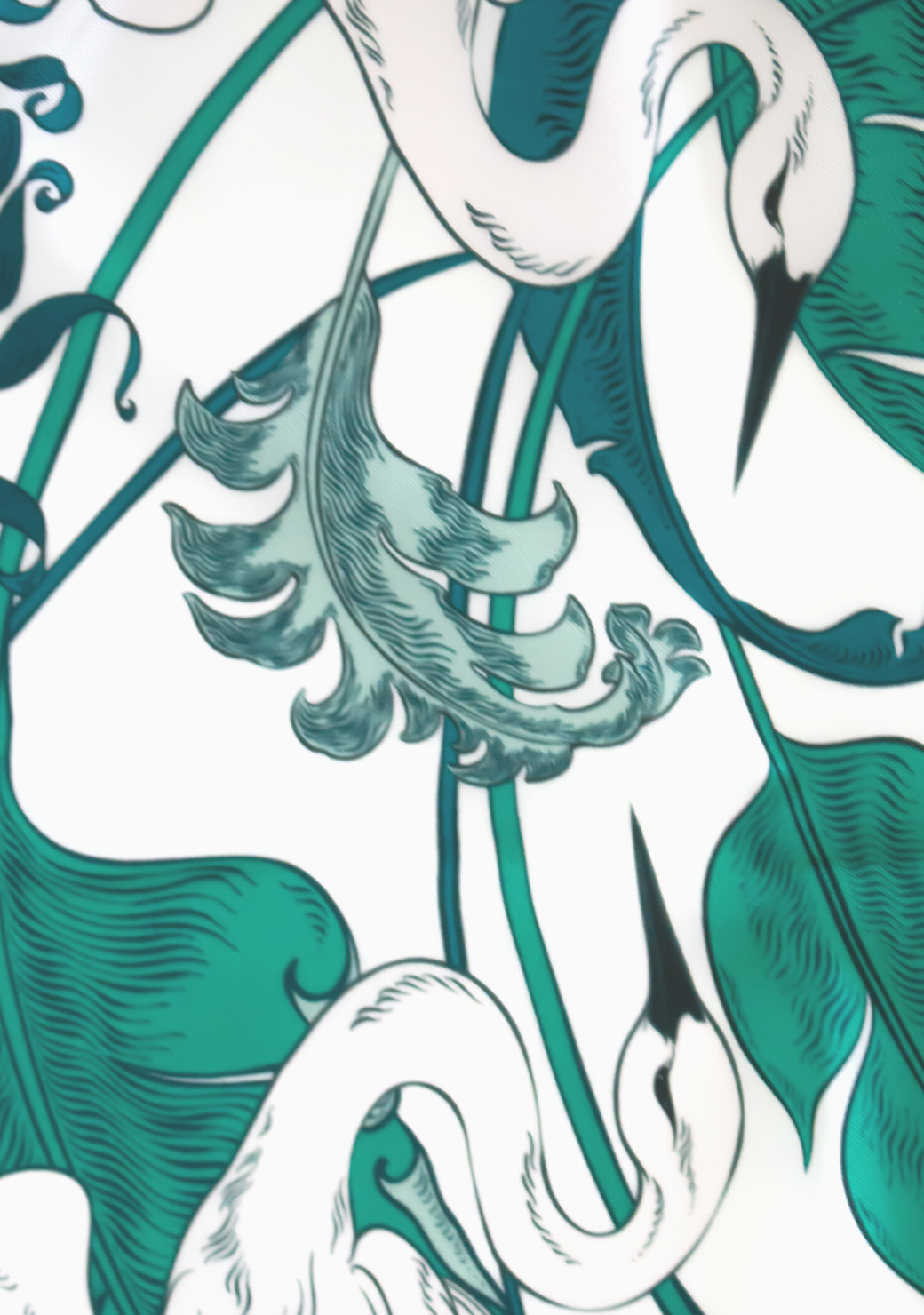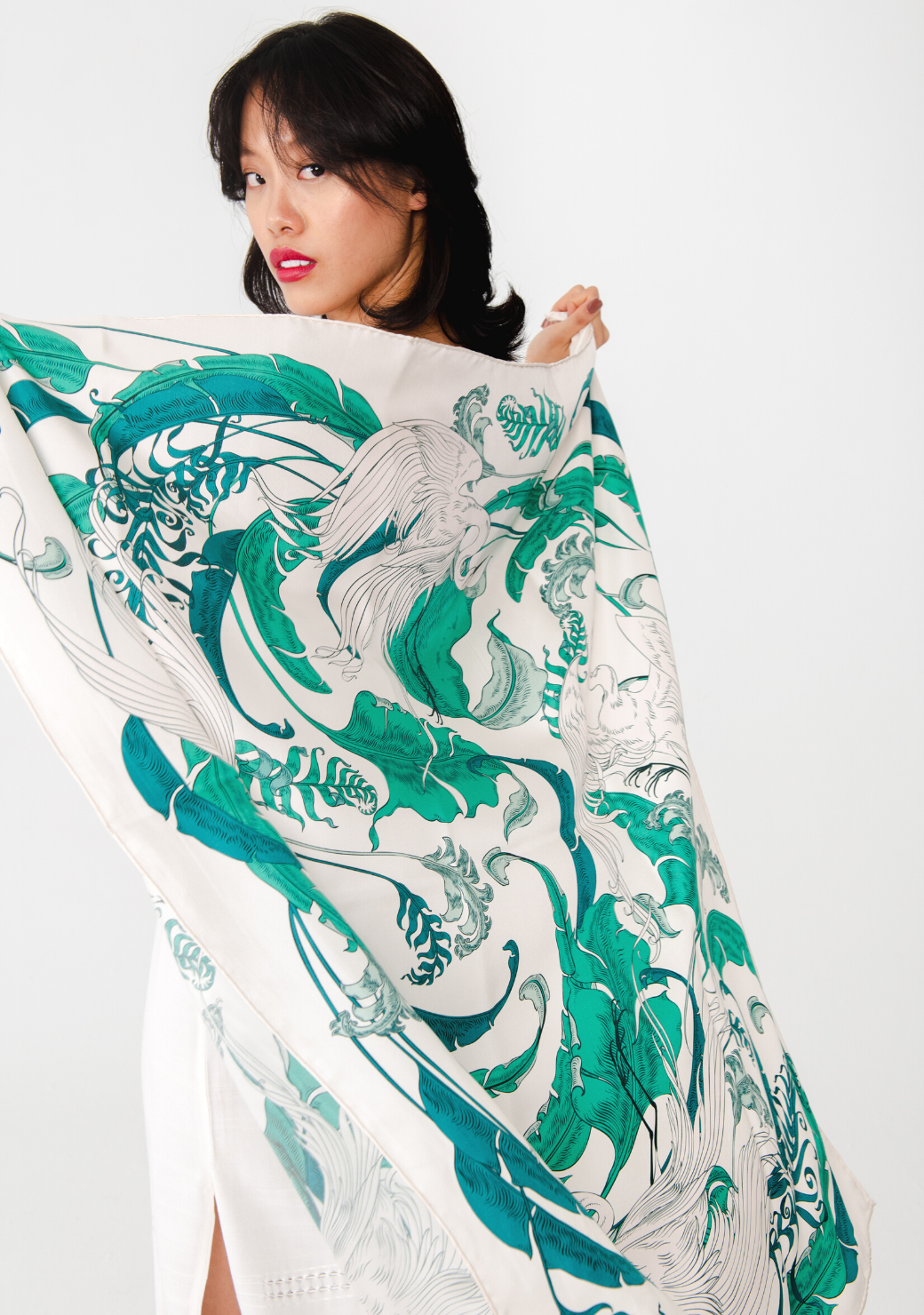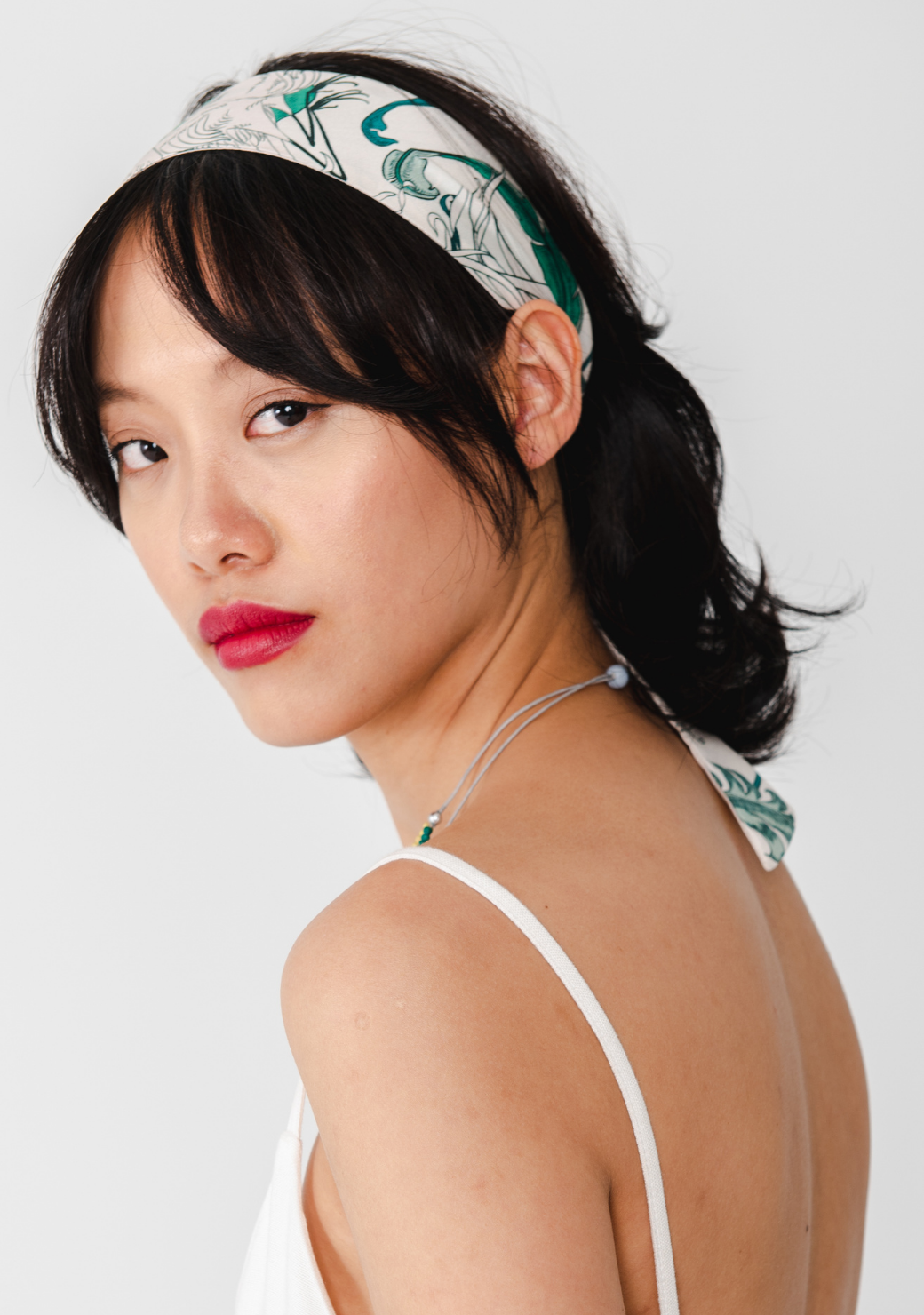 Square Silk Scarf
Style:
Tropical Egrets in White Emerald
Artisan's Notes
This luxurious square silk scarf comes with two matching twilly scarves. This print design features egret birds and tropical foliage. In the Philippines, egret birds are commonly sighted alongside carabaos (Philippine water buffalos) in rice fields. The square silk scarf features a hand-rolled hem and can be tied around the neck or worn as a halter top by being tied around the neck and waist. The two matching twillies can be word in your hair, around your wrist, or even as an embellishment to other accessories like bags. Every fabric print design is an original artwork exclusively hand-drawn by Filipino artist Feanne and produced in small batches. Crafted from silk; scarf is 94cm (L) x 94cm (W), comes with two matching silk twillies.
Feanne is a Filipino artist whose work has featured across interiors, apparel, and collaborations around the world. She explores mythical and natural motifs, and every fabric print design is an original, hand-drawn artwork. Feanne's garments and accessories are produced in small batches in the Philippines. Learn more.
Silk, Cotton or Polyblend

Gentle hand wash cold or dry clean

When washing, add a cup of vinegar & a teaspoon of salt

Air dry in the shade immediately, steam or iron as needed

Do not leave damp, do not bleach

Comes with translucent zip pouch & brand cards

Crafted in the Philippines