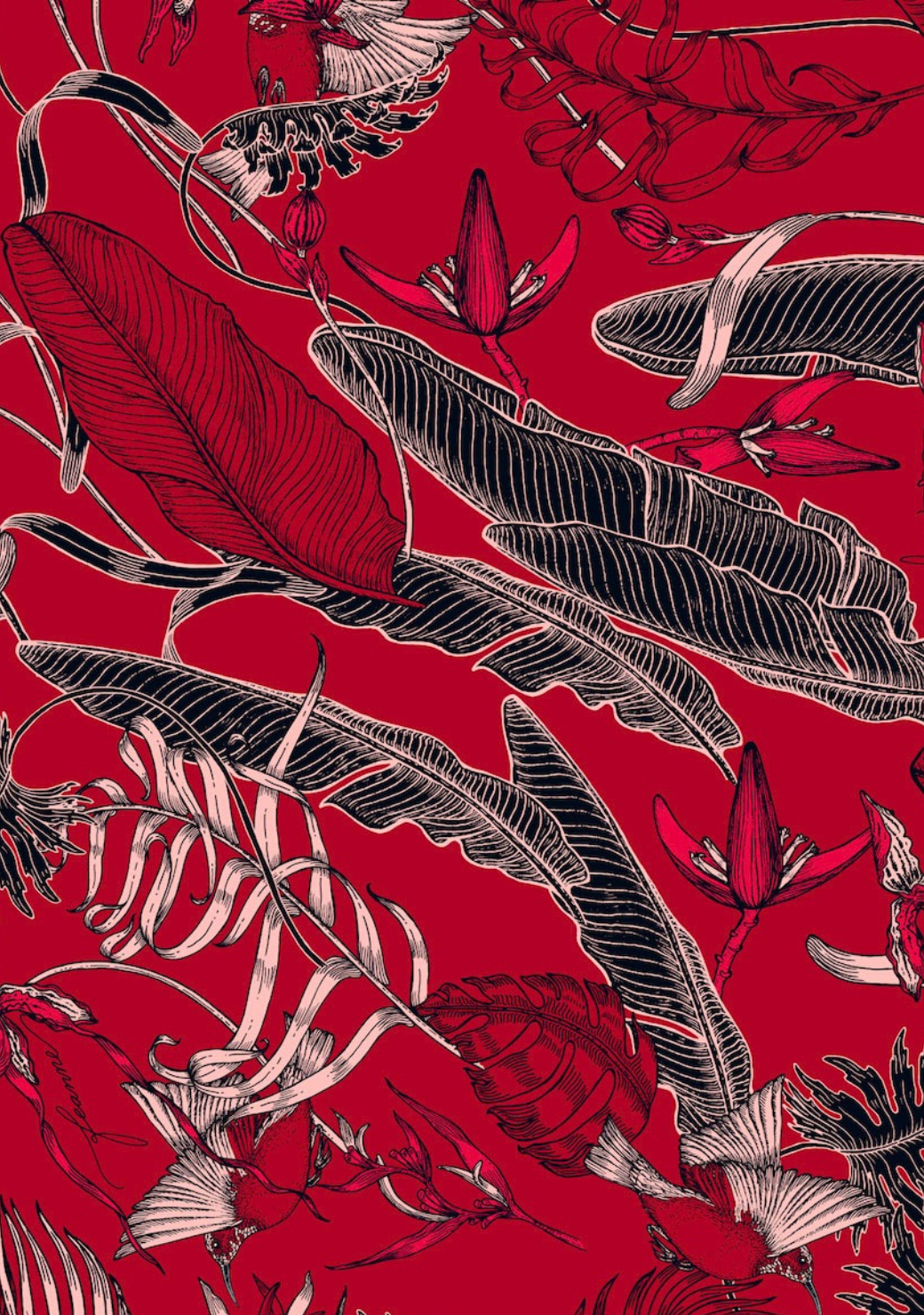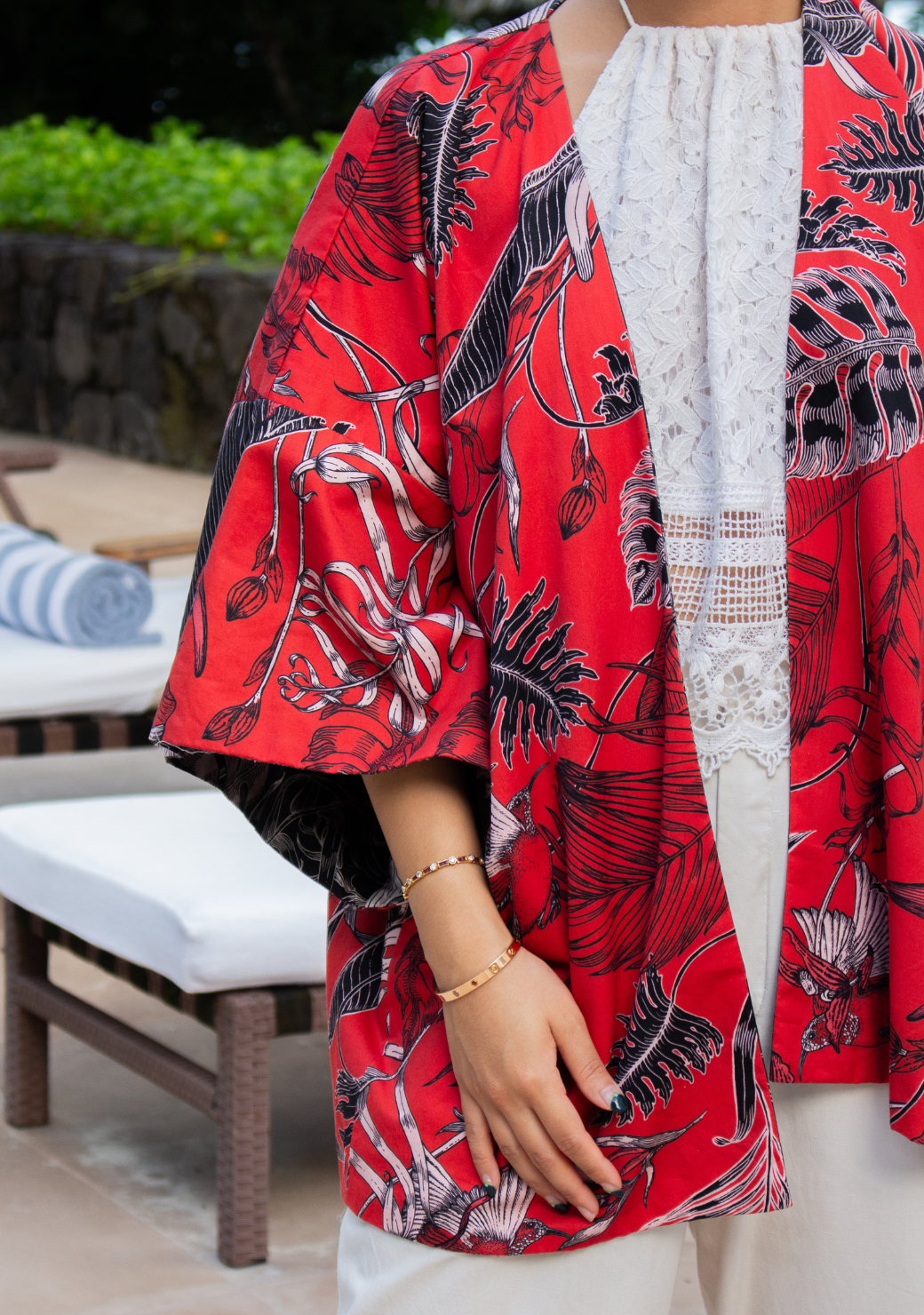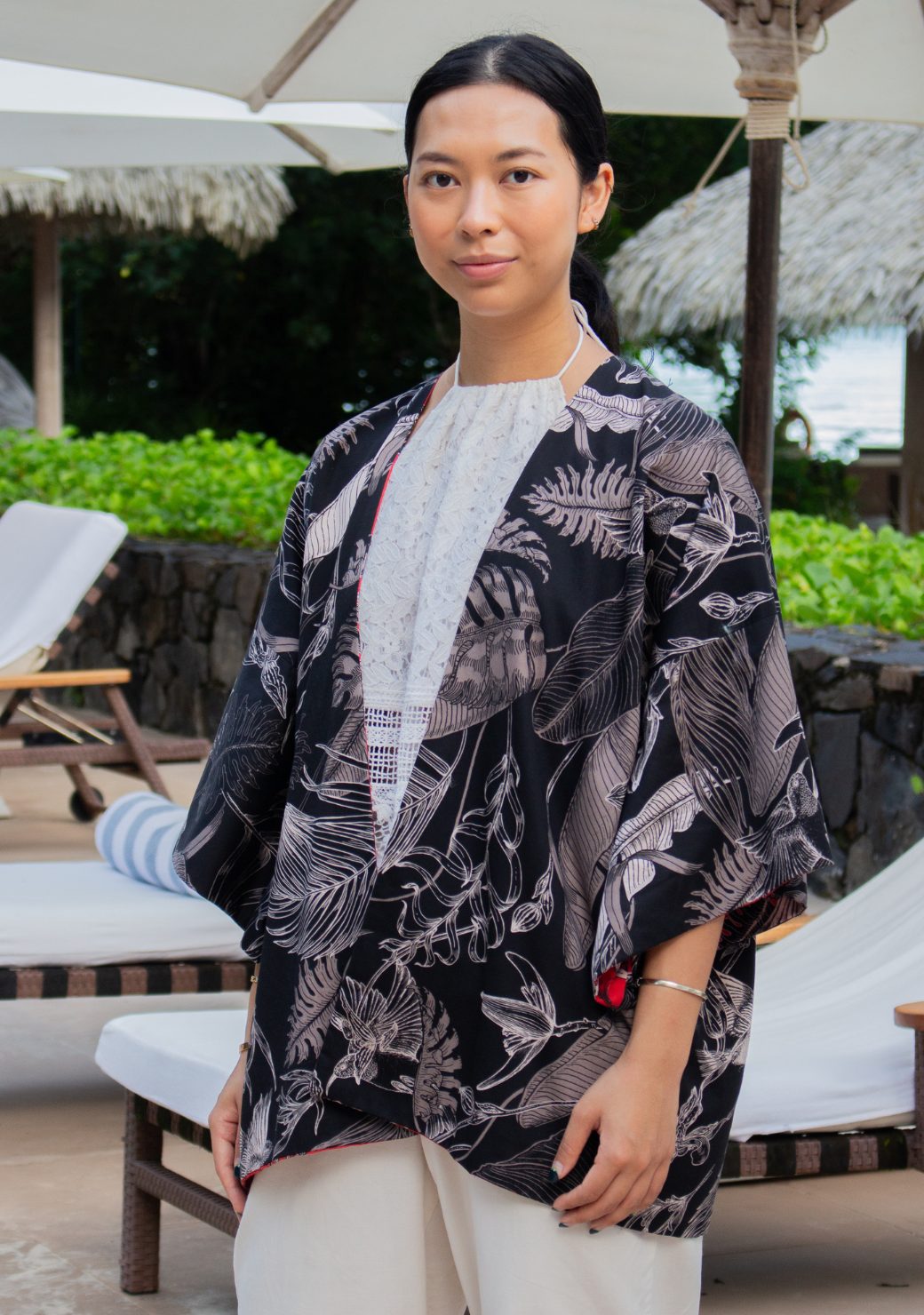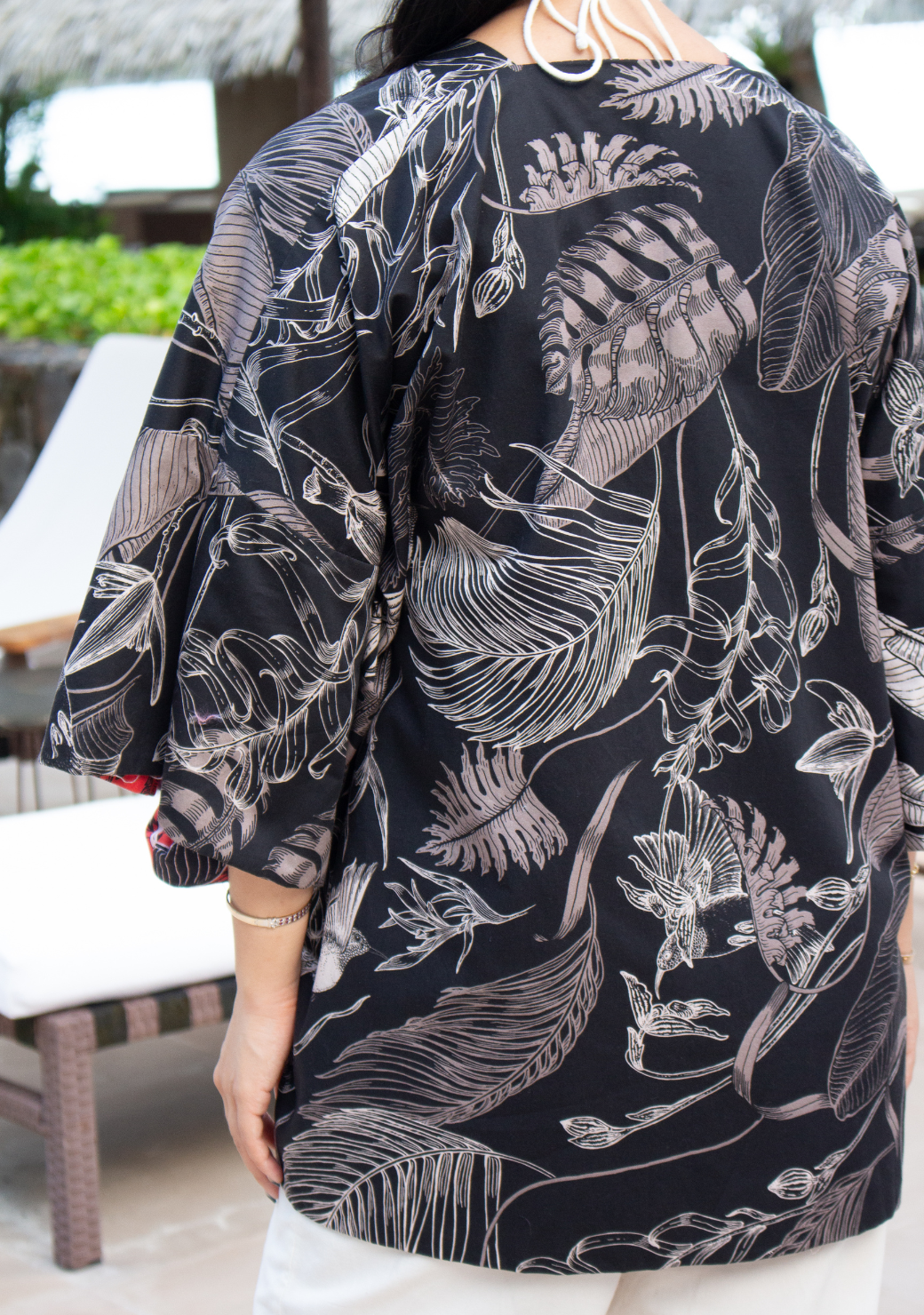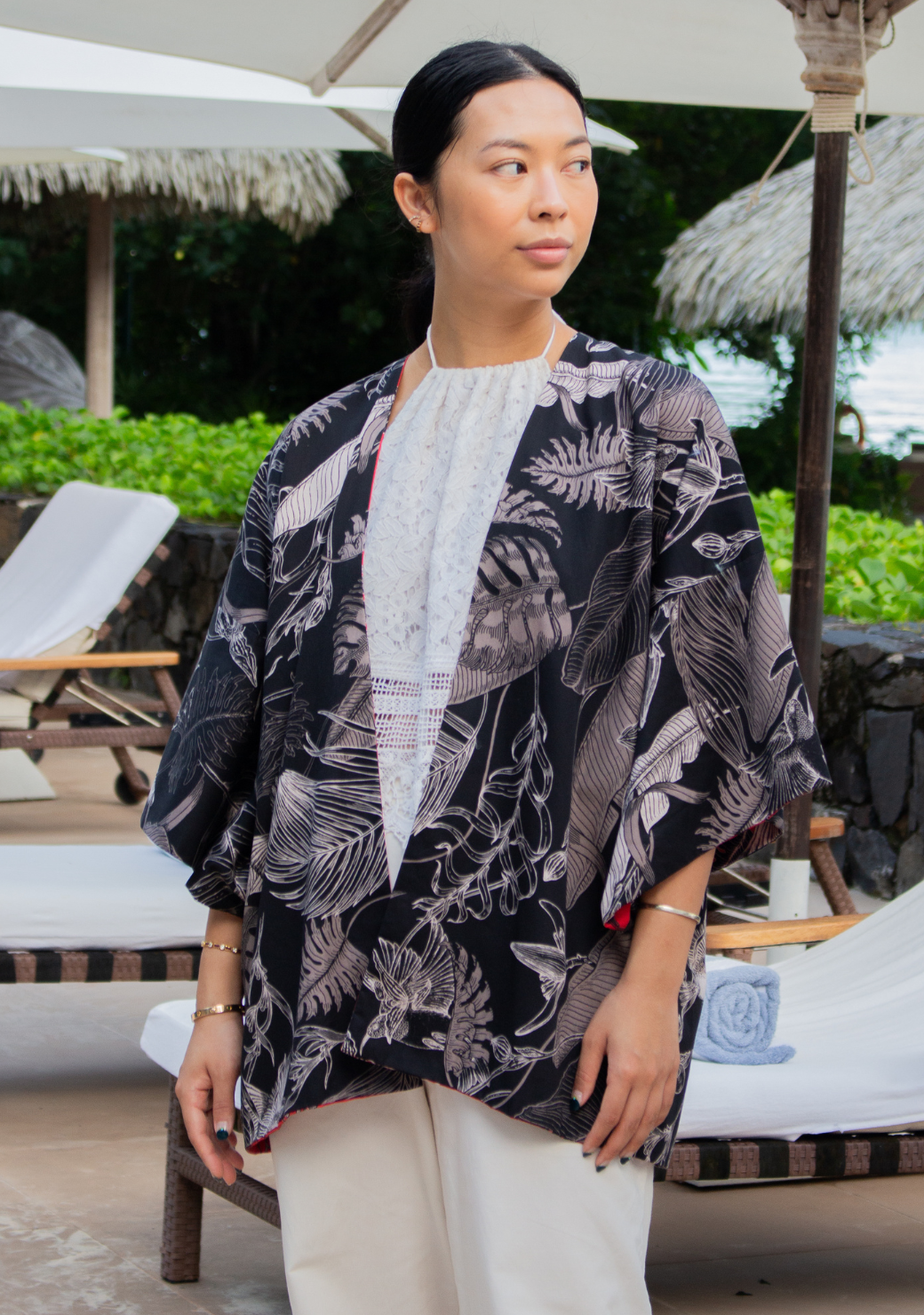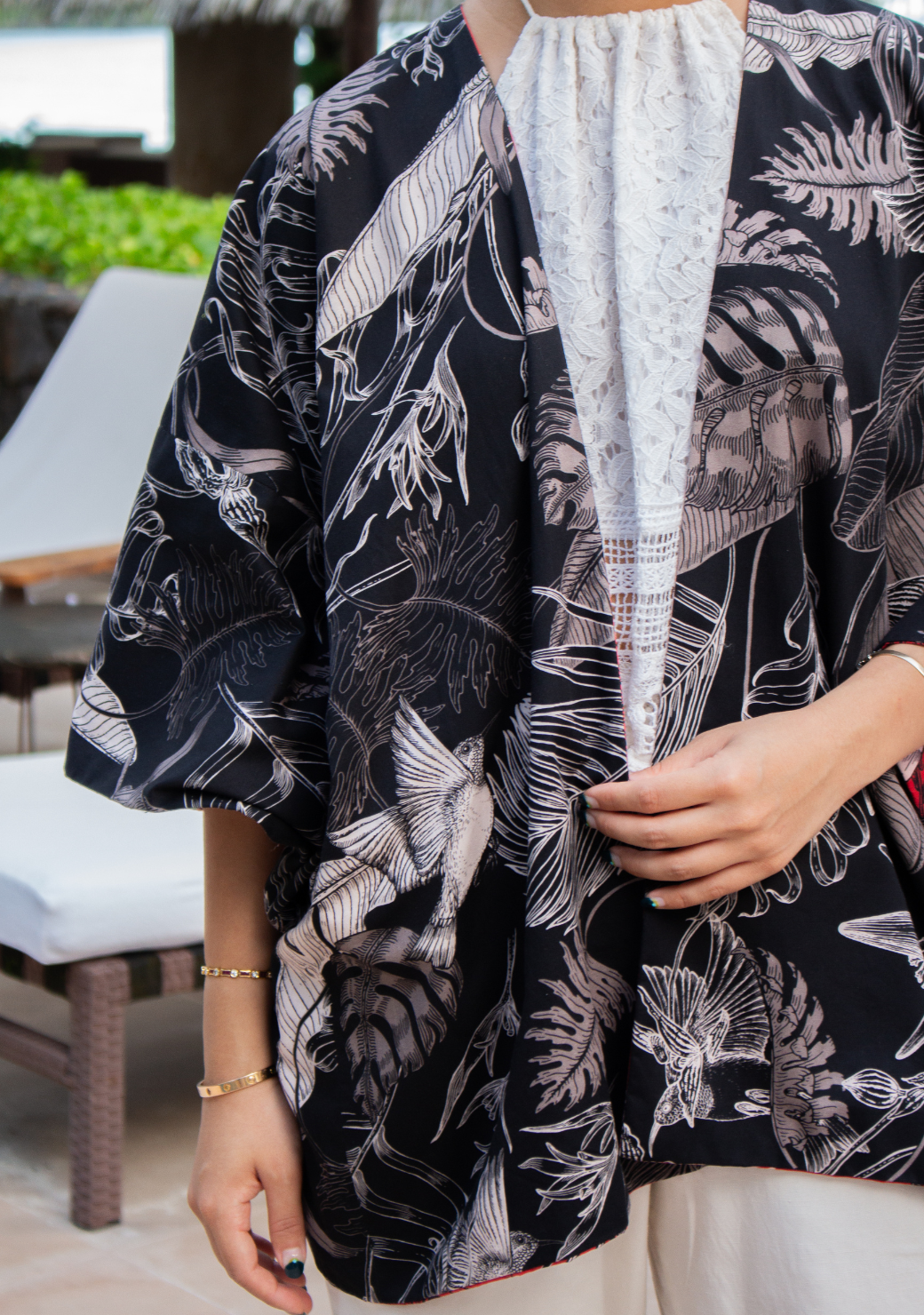 Reversible Short Cotton Kimono Jacket
Style:
Tropical Foliage in Red & Black
Artisan's Notes
This cotton kimono jacket features sunbirds and tropical foliage such as abaca and monstera in bold red or deep black. In the Philippines, abaca —also known as Manila hemp — is commonly used for weaving traditional textiles. This kimono robe is fully reversible so you can wear either print on the outside. Why choose one color when you can get both in one garment? The motifs on this kimono are all original, hand-drawn artworks from Filipino artist Feanne. This design is exclusive to Dia and can be styled in multiple ways and worn across various seasons and occasions. Wear it over jeans and a top for a casual yet polished look, or pair it with tailored trousers and block colors for a Japanese and Scandi aesthetic. Crafted from cotton; designed to be free size.

Feanne is a Filipino artist whose work has featured across interiors, apparel, and collaborations around the world. She explores mythical and natural motifs, and every fabric print design is an original, hand-drawn artwork. Feanne's garments and accessories are produced in small batches in the Philippines. Learn more.
Silk, Cotton or Polyblend

Gentle hand wash cold or dry clean

When washing, add a cup of vinegar & a teaspoon of salt

Air dry in the shade immediately, steam or iron as needed

Do not leave damp, do not bleach

Comes with translucent zip pouch & brand cards

Crafted in the Philippines