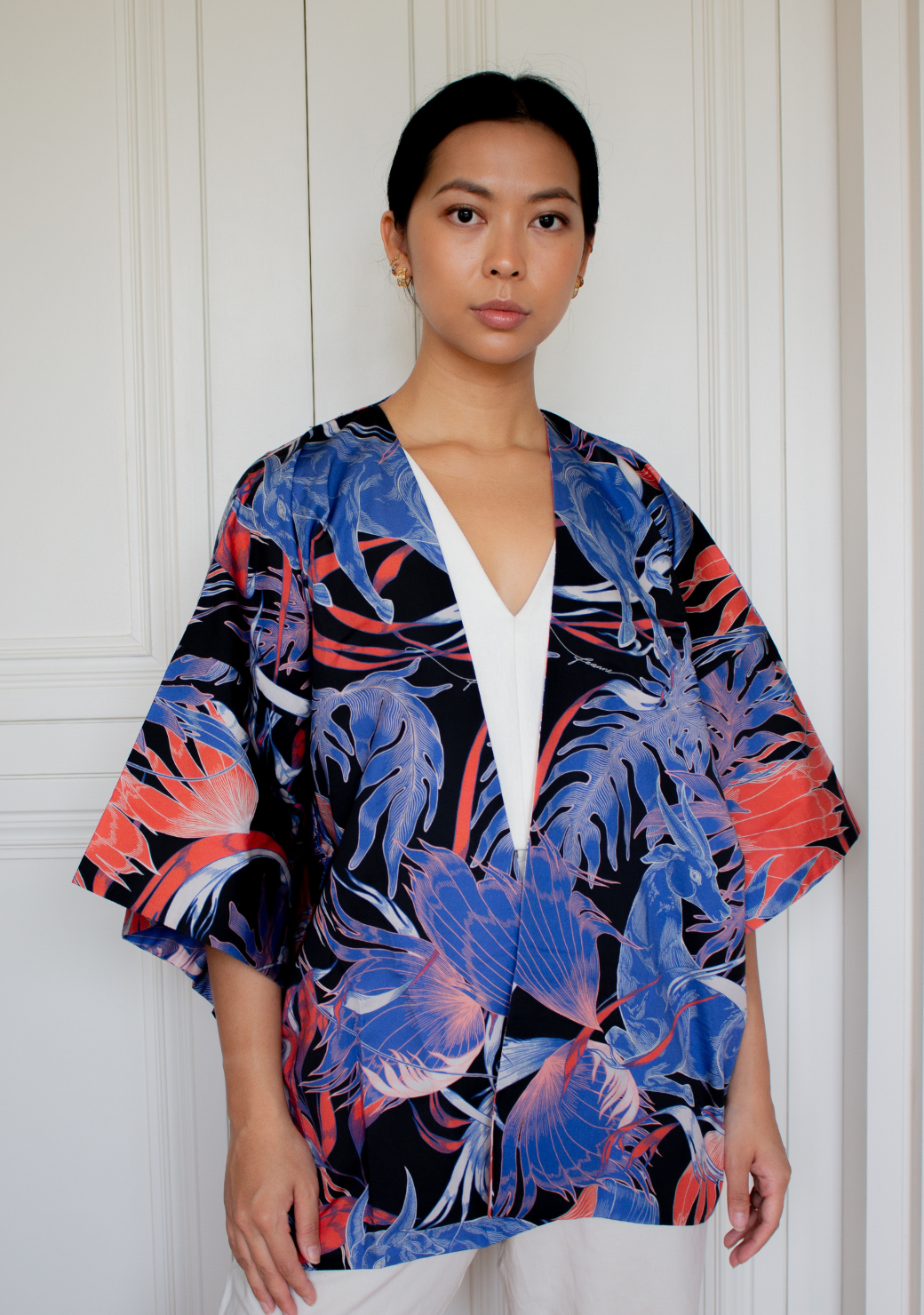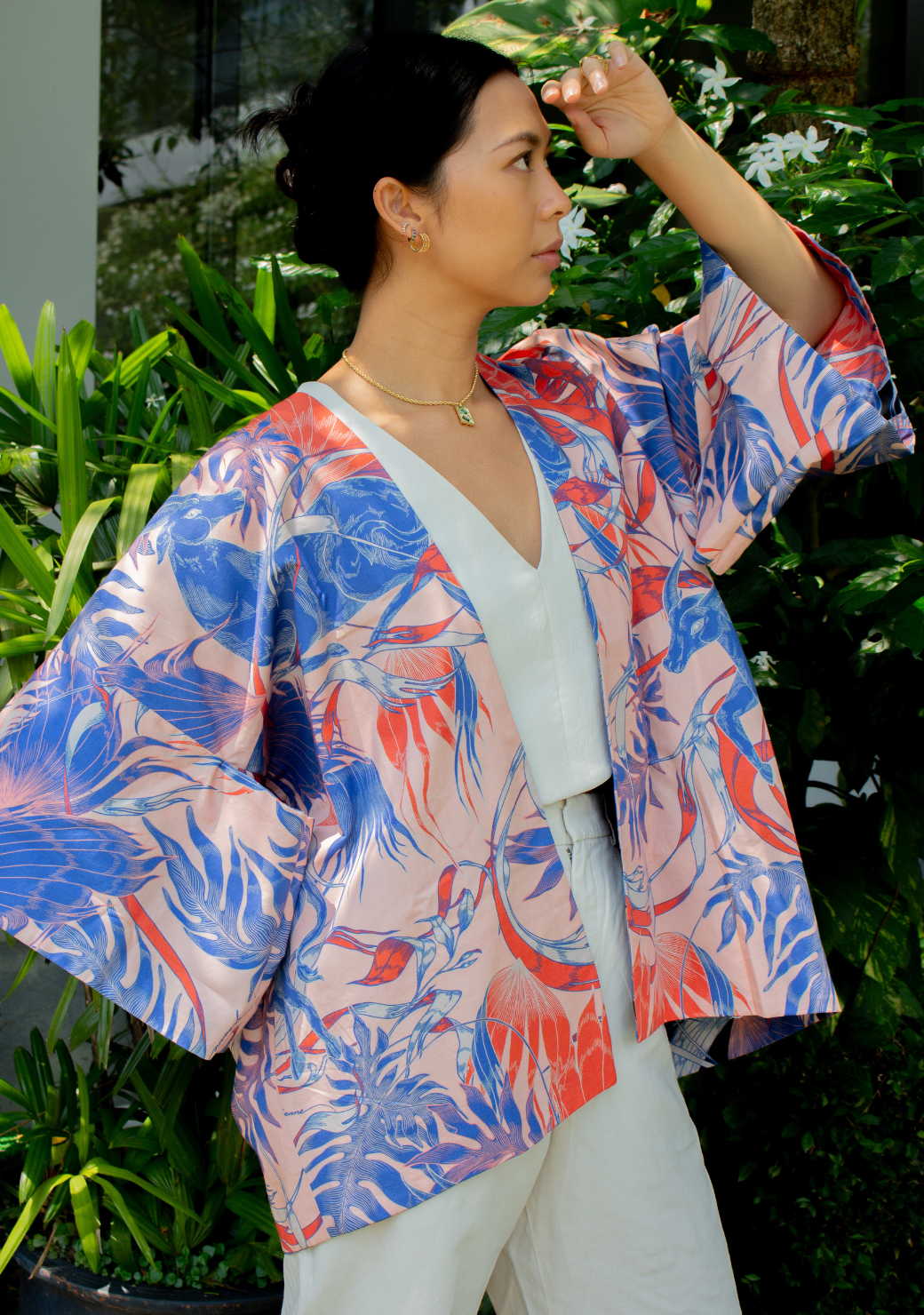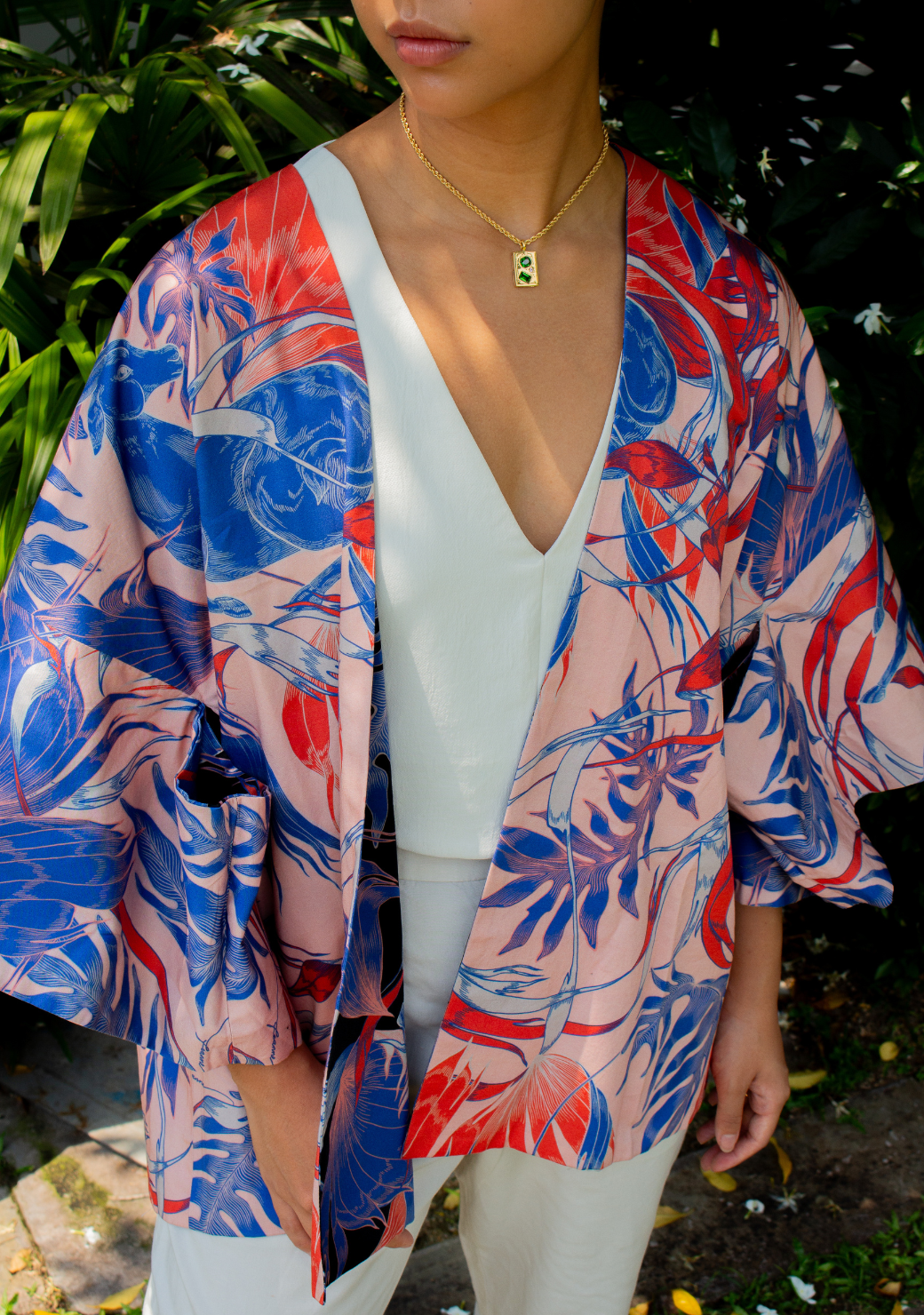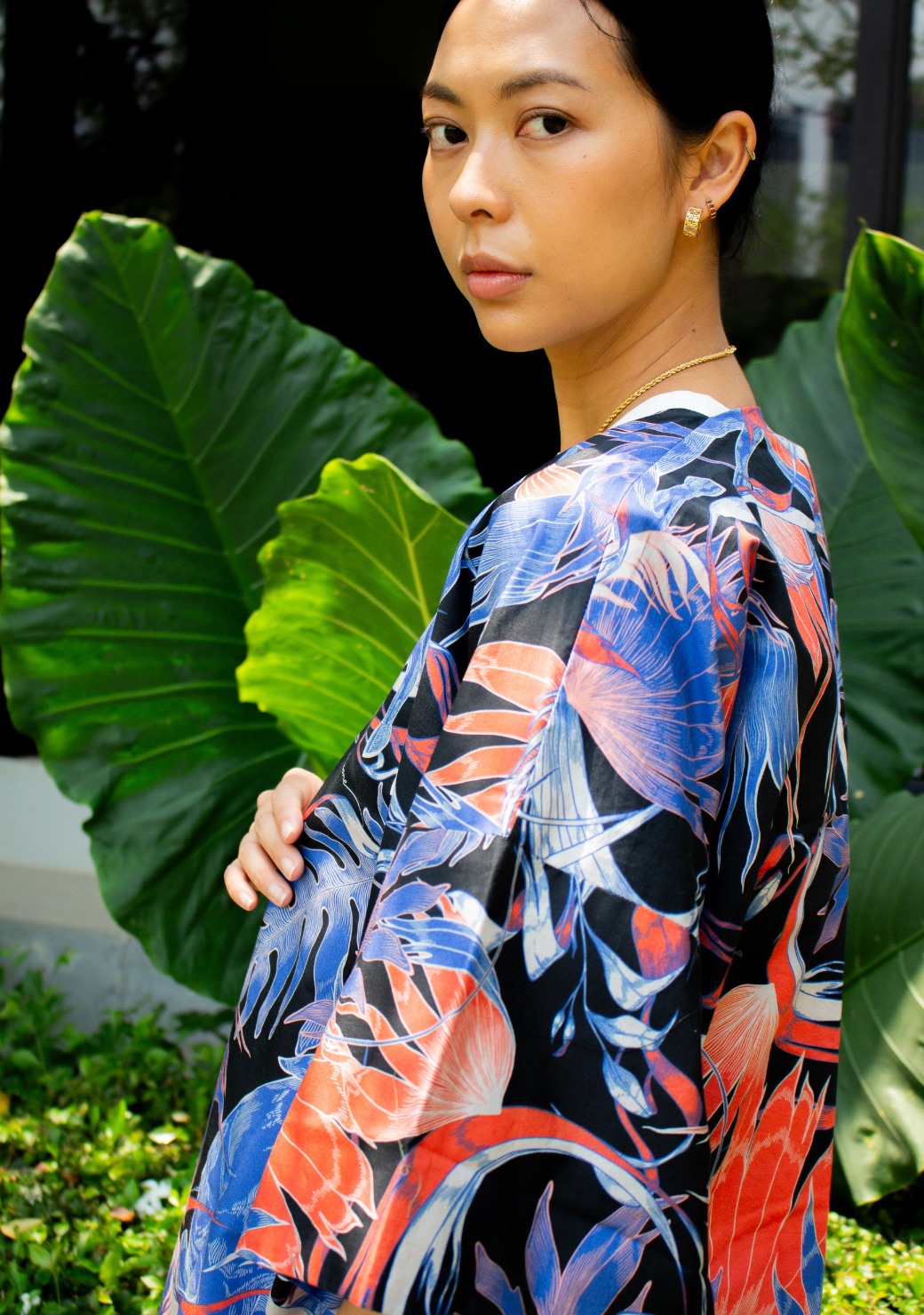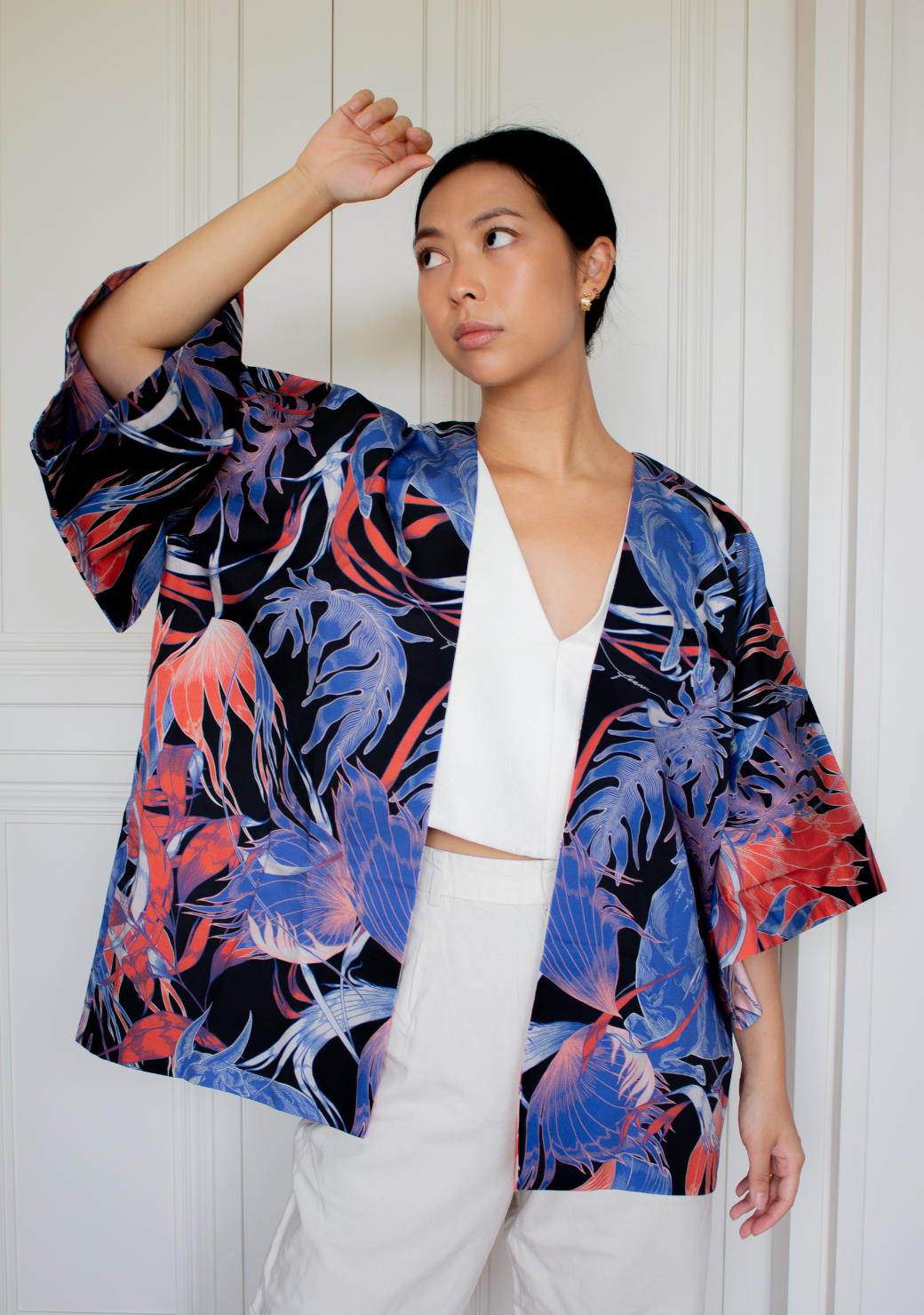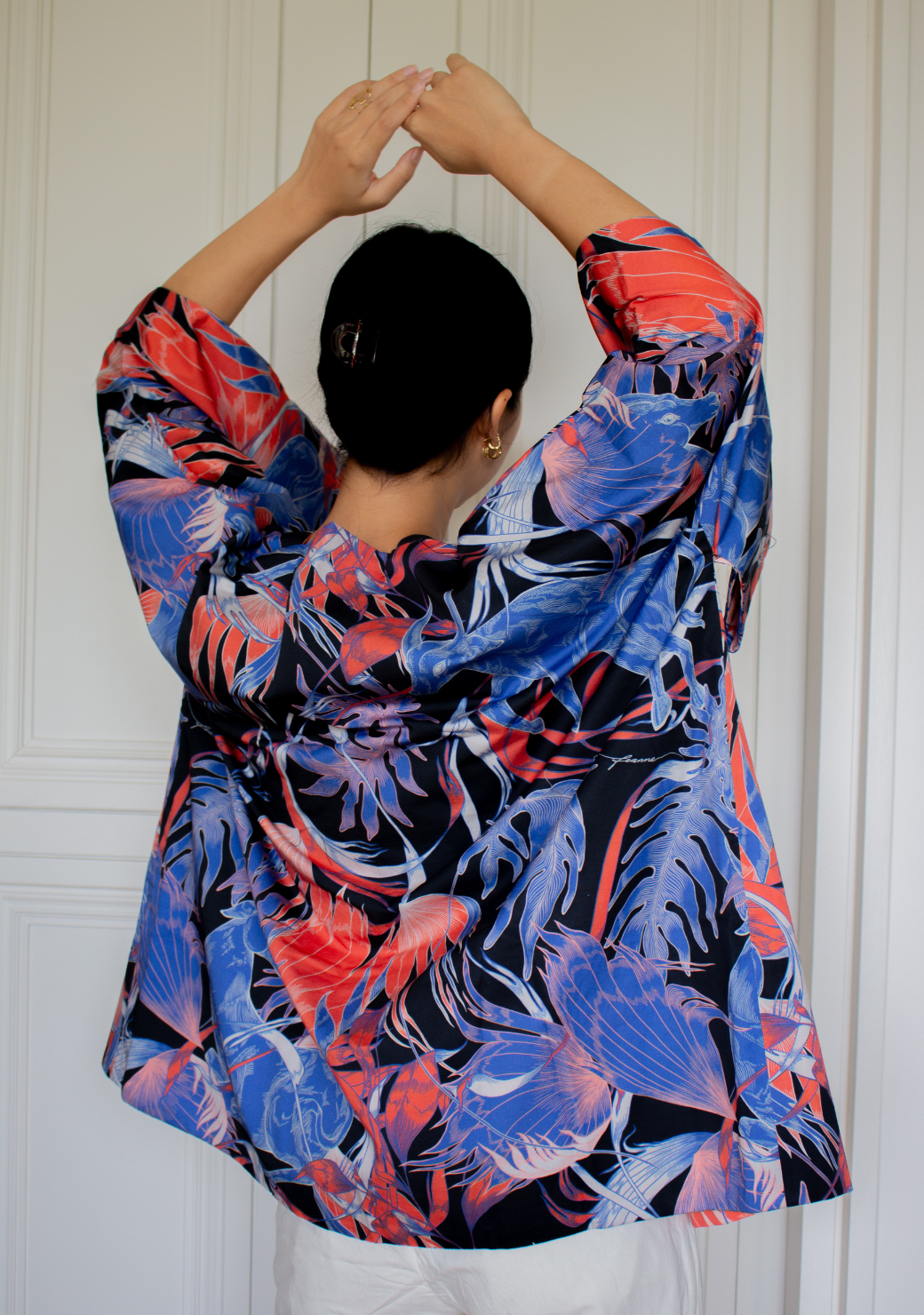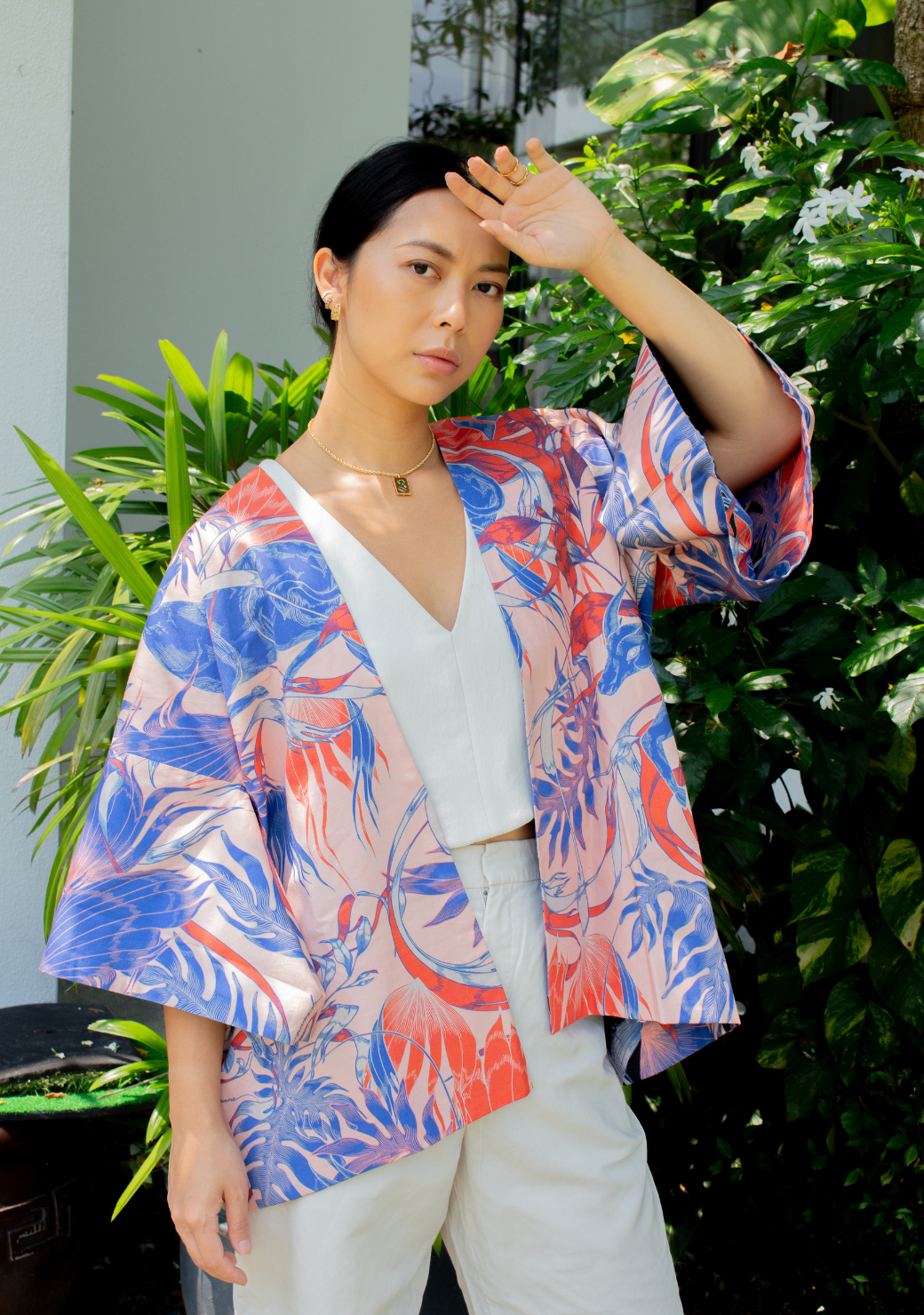 Reversible Short Cotton Kimono Jacket in Tamaraw in Peach & Navy
Style:
Tamaraw in Peach & Navy
Artisan's Notes
This fully reversible kimono features tamaraws and tropical foliage such as anahaw. The tamaraw is a critically endangered small buffalo species found in Mindoro in the Philippines. The anahaw, a type of fan palm, is the Philippine national leaf. This cotton kimono jacket can be styled in multiple ways and worn across various seasons and occasions. Wear the dark side with a strappy top and heels in the evening, for example, or style the peach side with all whites for a crisp daytime look. This piece is made of a lightweight, breathable cotton. Every fabric print design is an original artwork exclusively hand-drawn by Filipino artist Feanne and produced in small batches. Crafted from cotton; designed to be free size — the model is 5'4.
Feanne is a Filipino artist whose work has featured across interiors, apparel, and collaborations around the world. She explores mythical and natural motifs, and every fabric print design is an original, hand-drawn artwork. Feanne's garments and accessories are produced in small batches in the Philippines. Learn more.
Silk, Cotton or Polyblend

Gentle hand wash cold or dry clean

When washing, add a cup of vinegar & a teaspoon of salt

Air dry in the shade immediately, steam or iron as needed

Do not leave damp, do not bleach

Comes with translucent zip pouch & brand cards

Crafted in the Philippines