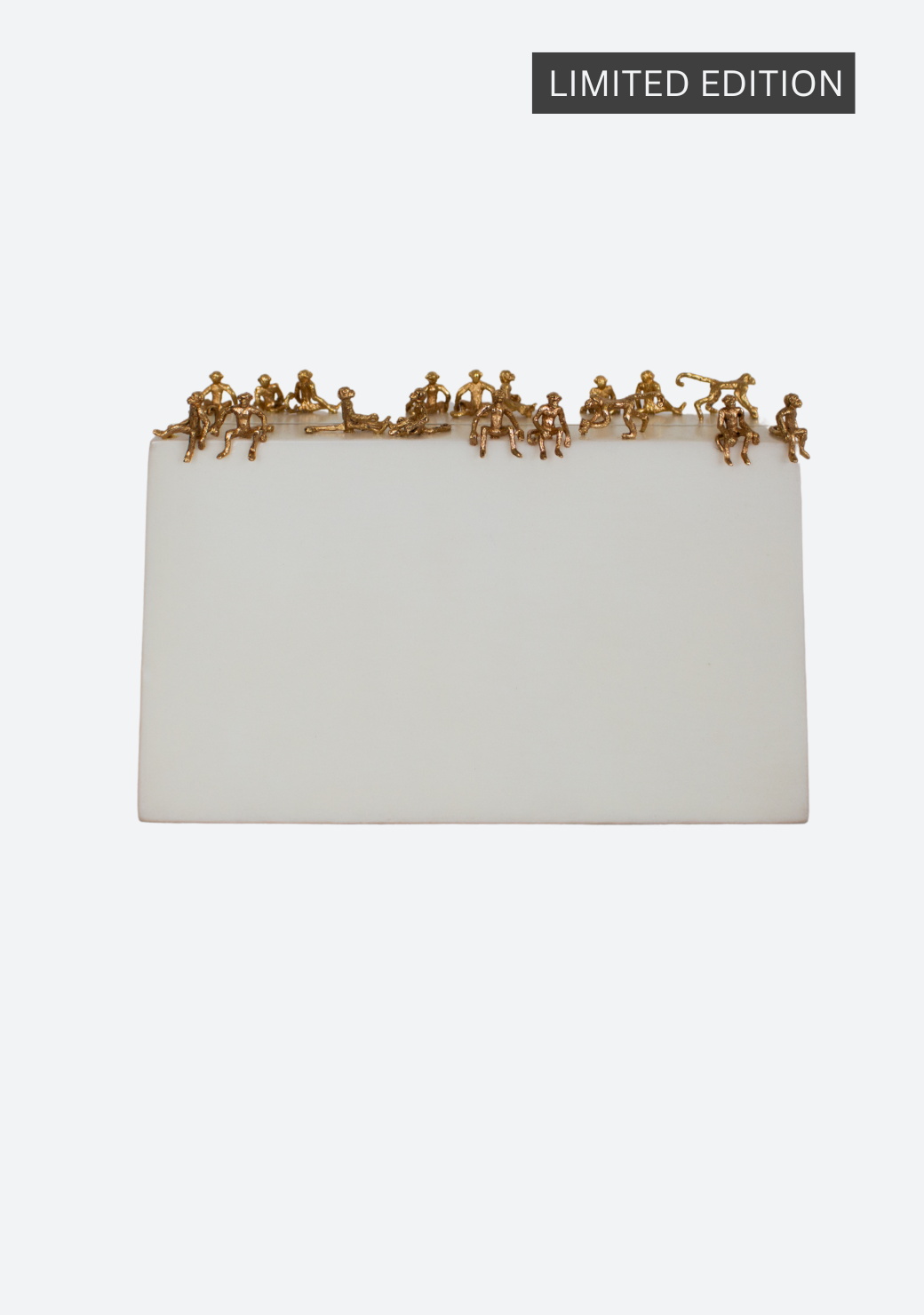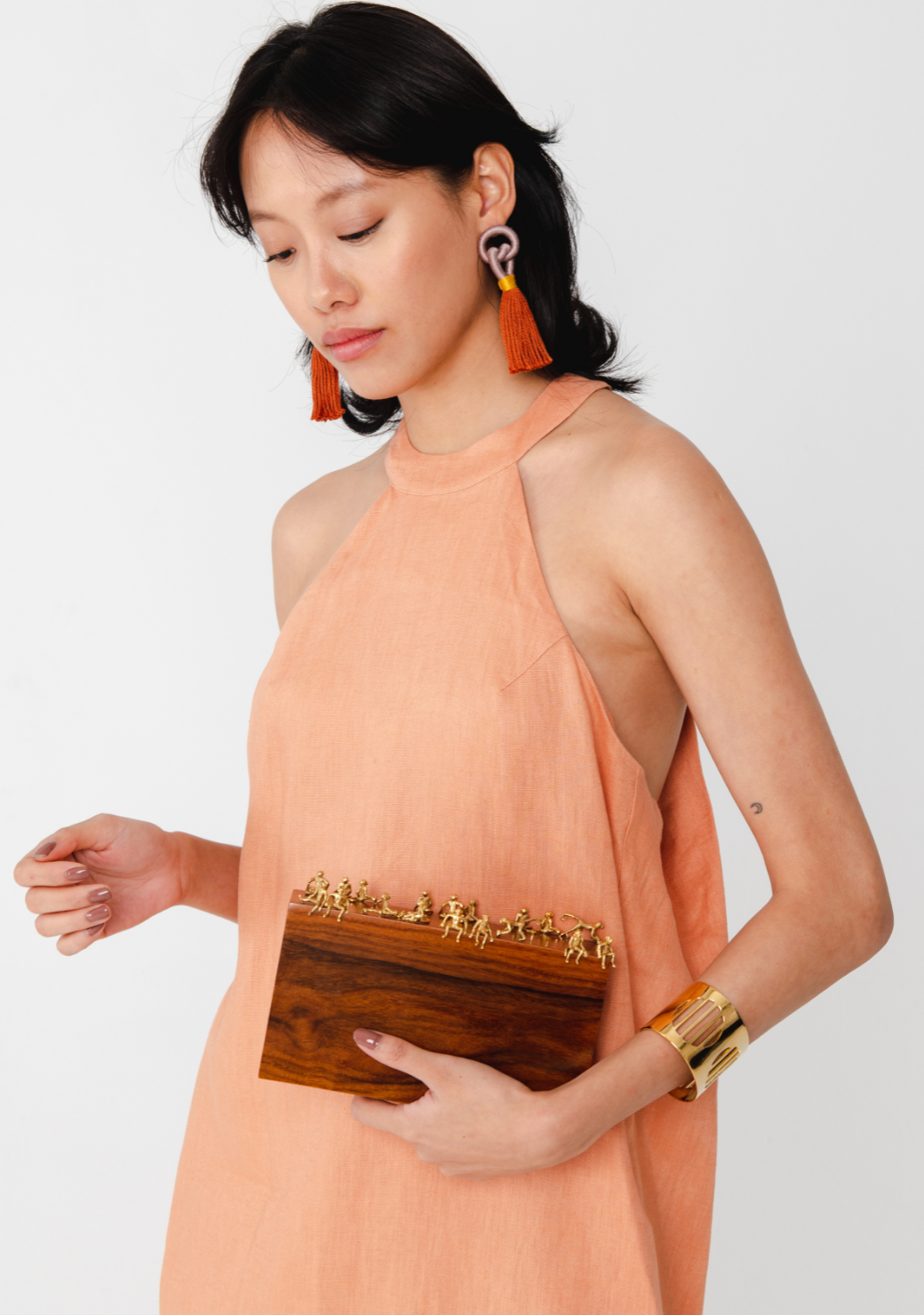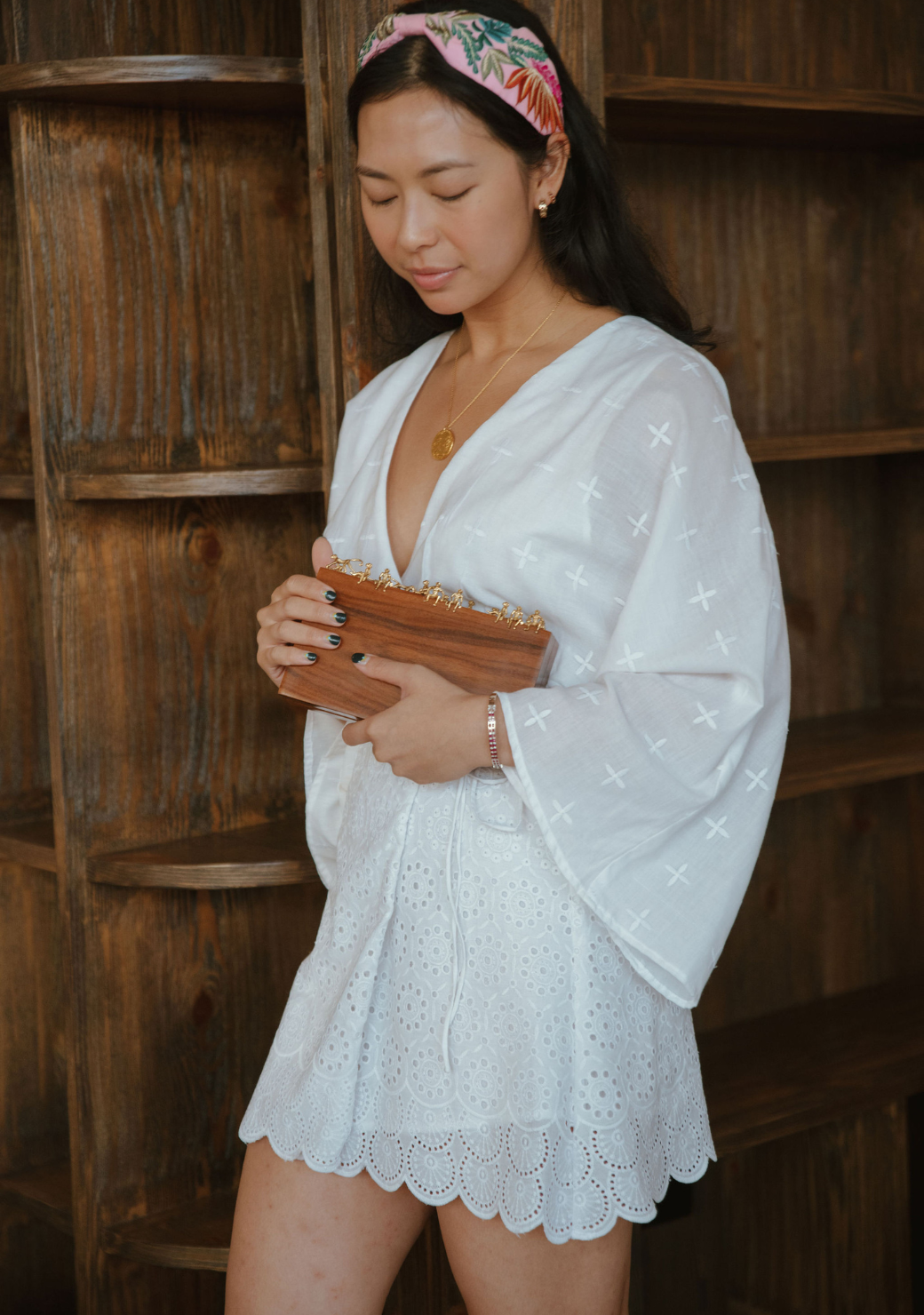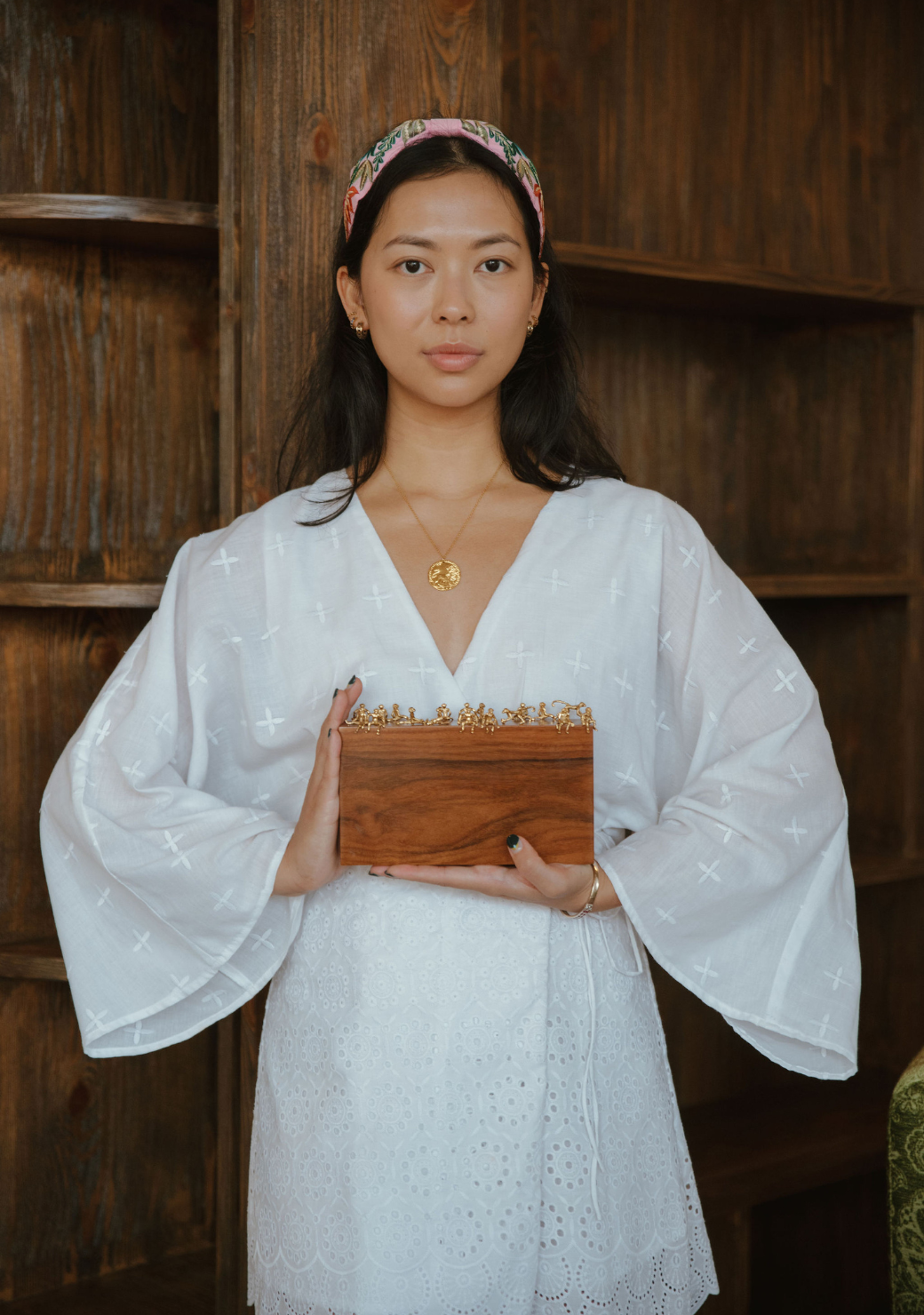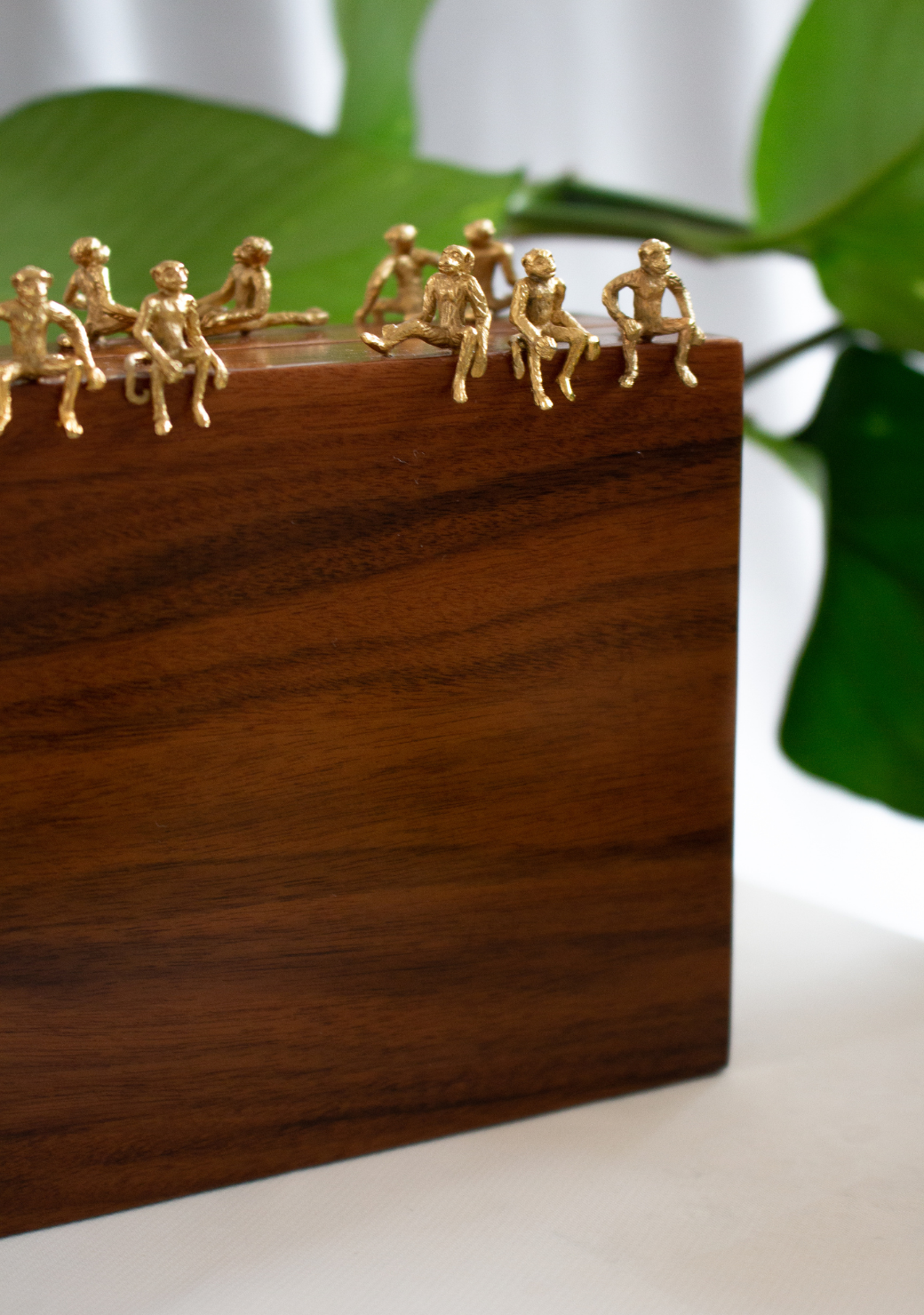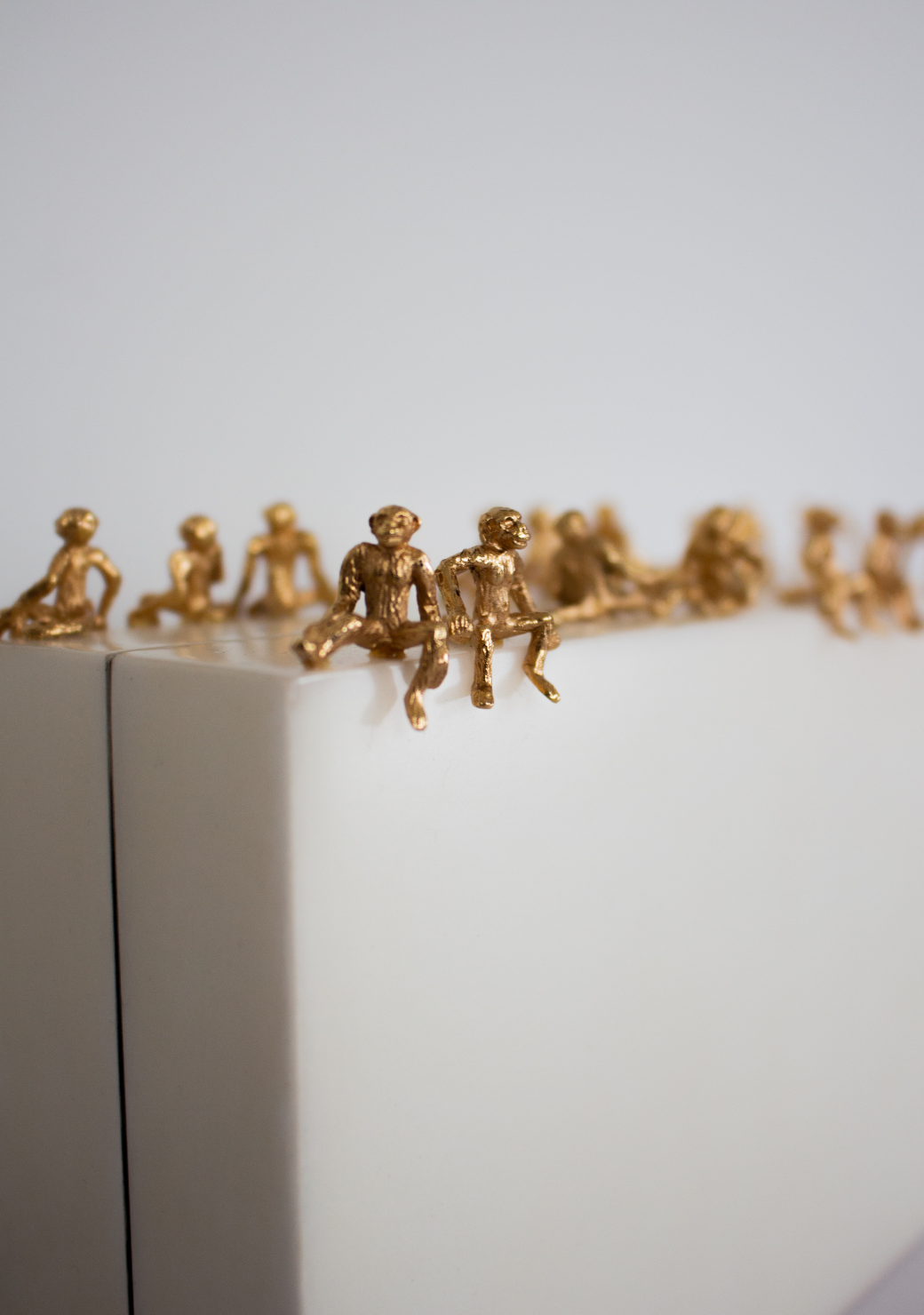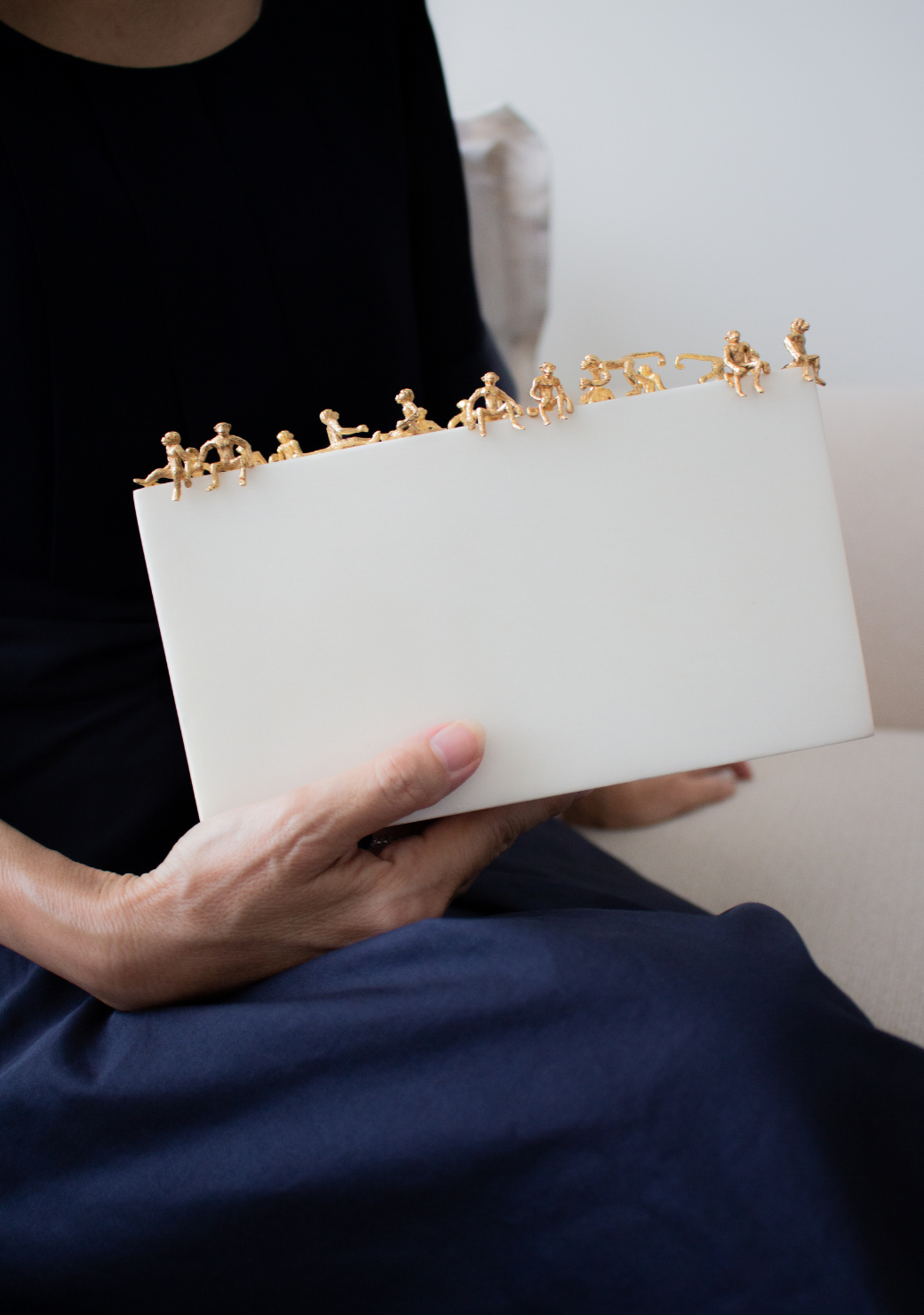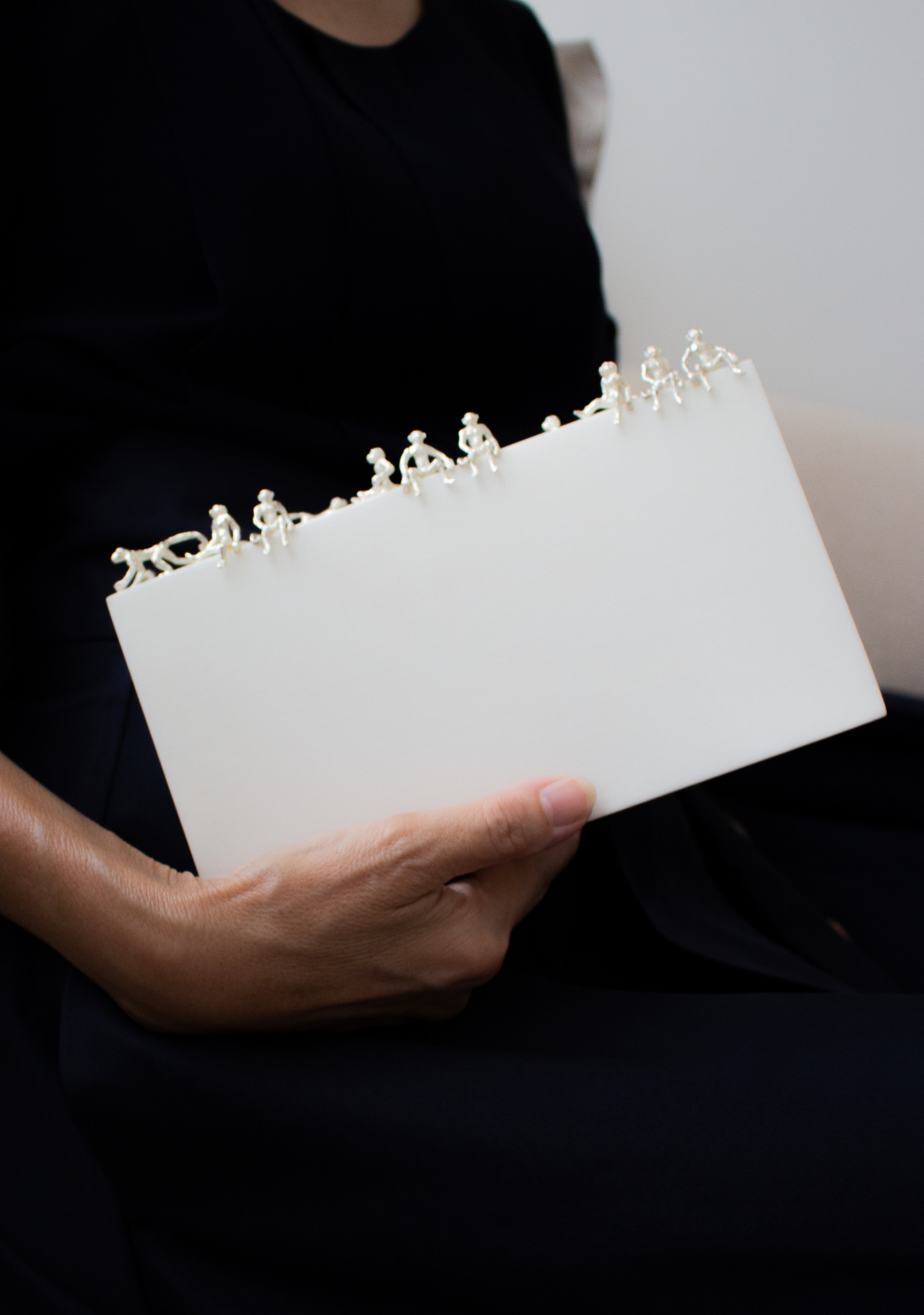 Simian Minaudiere
In stock
Style:
Rosewood Gold-plated
Artisan's Notes
The handcrafted troop of miniature monkeys creates a playful and elegant accessory that is not only a minaudière but also a conversation piece. This clutch is inspired by the concept of these monkeys seeking an adventure, and they found one by deciding to have a ride on your minaudière. Each brass monkey is meticulously hand-carved and then plated either in Gold or Sterling Silver. You may choose from a white parchment body, or warm and rich Rosewood. This day or evening clutch is the handiwork of skilled artisans in Cebu, the Philippines. Crafted from Rosewood, Wood, and Gold-Plated Hardware; 20cm (L) x 11cm (H) x 4cm (W).
Neil Felipp's luxury creations are all handcrafted by artisans in Cebu, Philippines, who specialize in metalwork, painting, and precious natural materials. The designer draws on myth and literature to create each exquisite piece. Learn more.
Crafted from Rosewood, Wood, and Gold-Plated Hardware
Fully lined in black taffeta

Magnetized lock closure

20cm (L) x 11cm (H) x 4cm (W)

Crafted in the Philippines