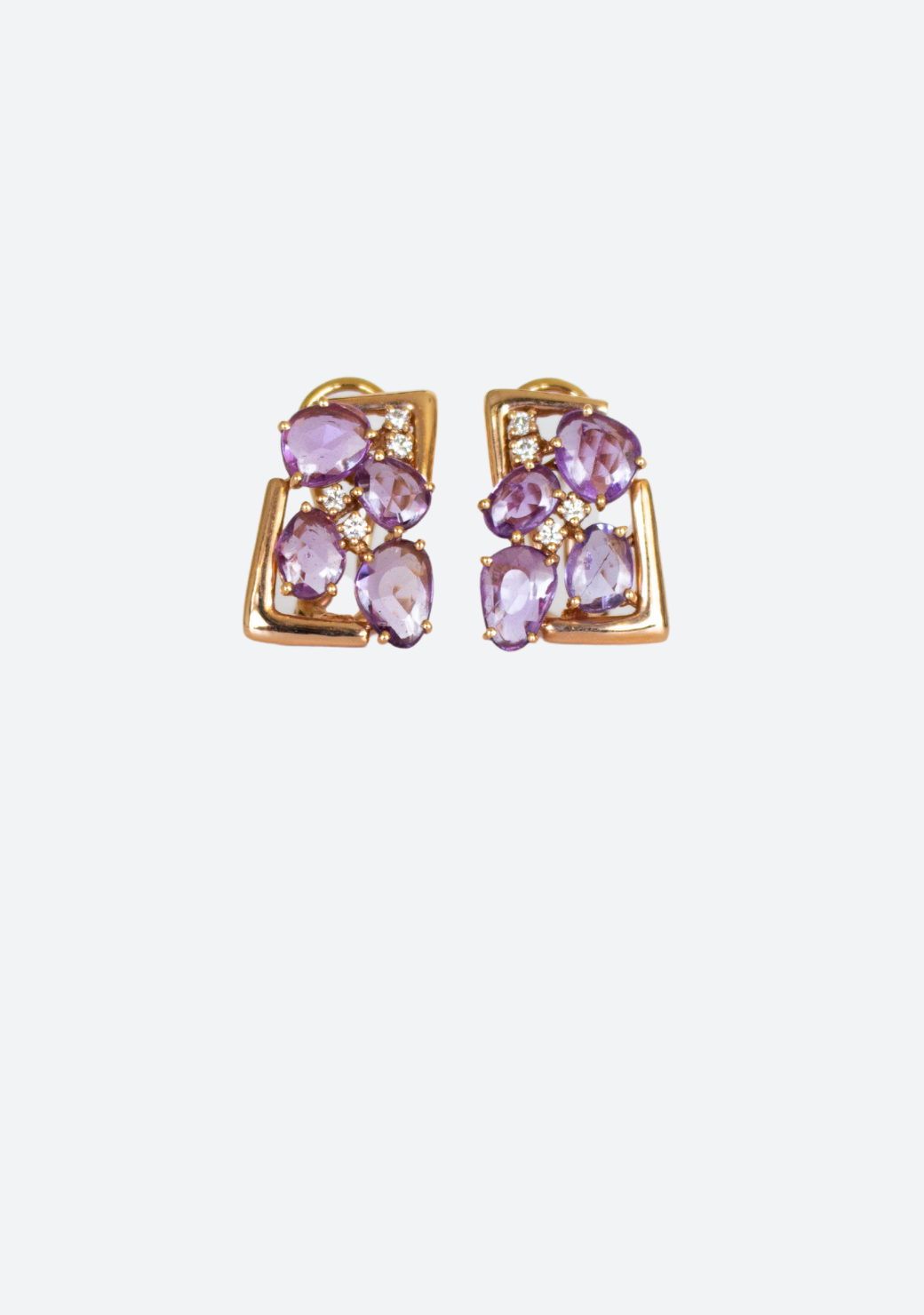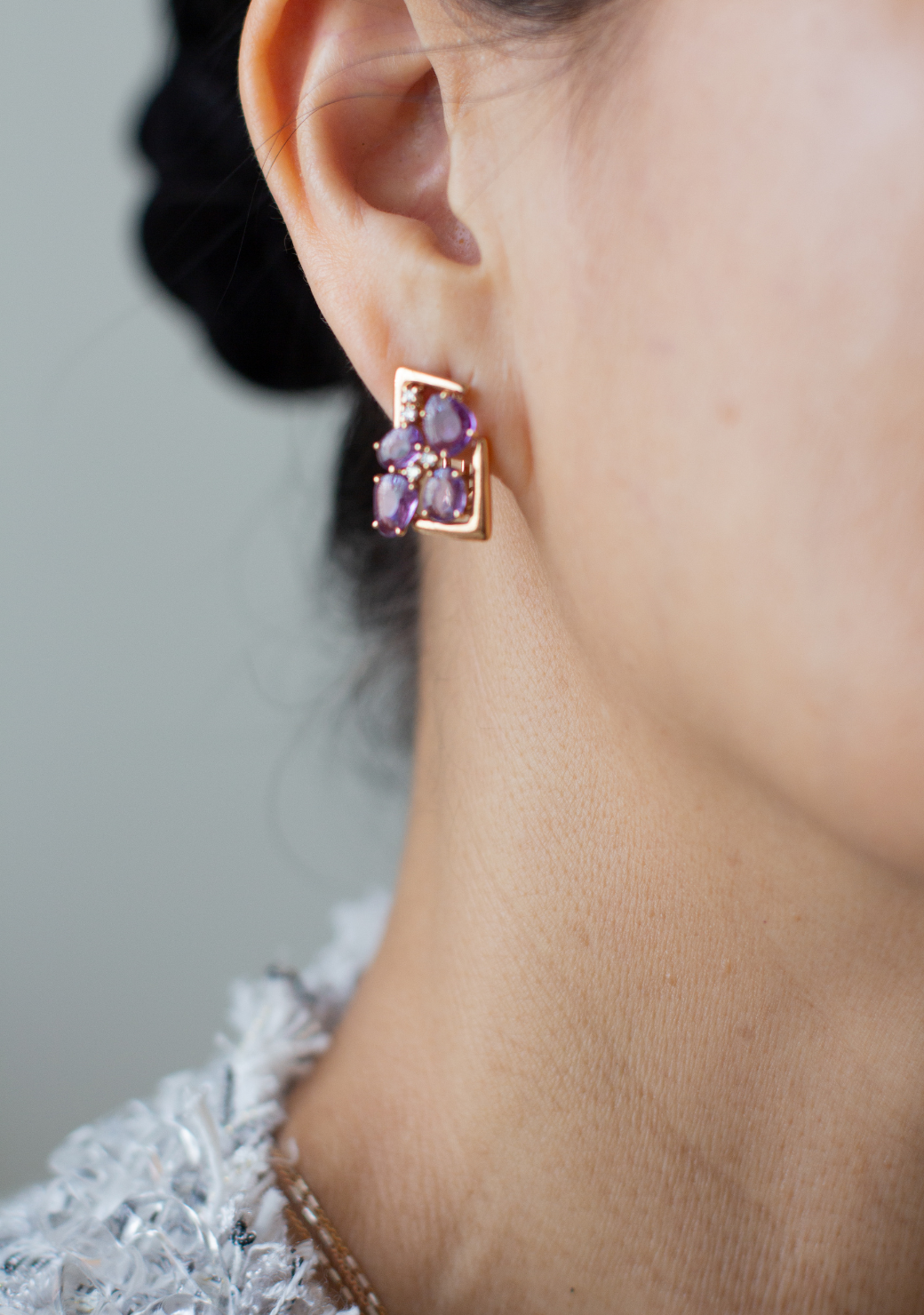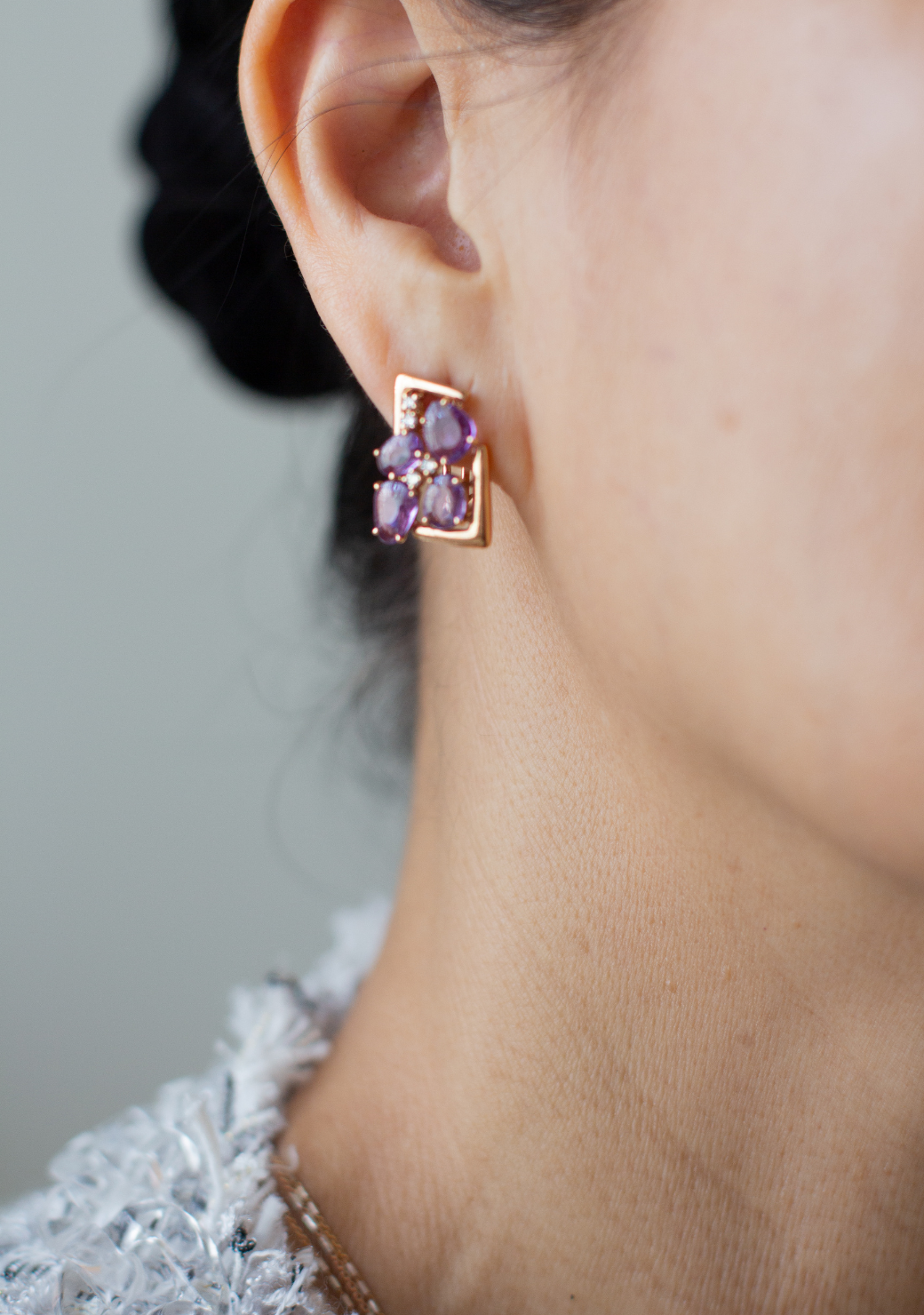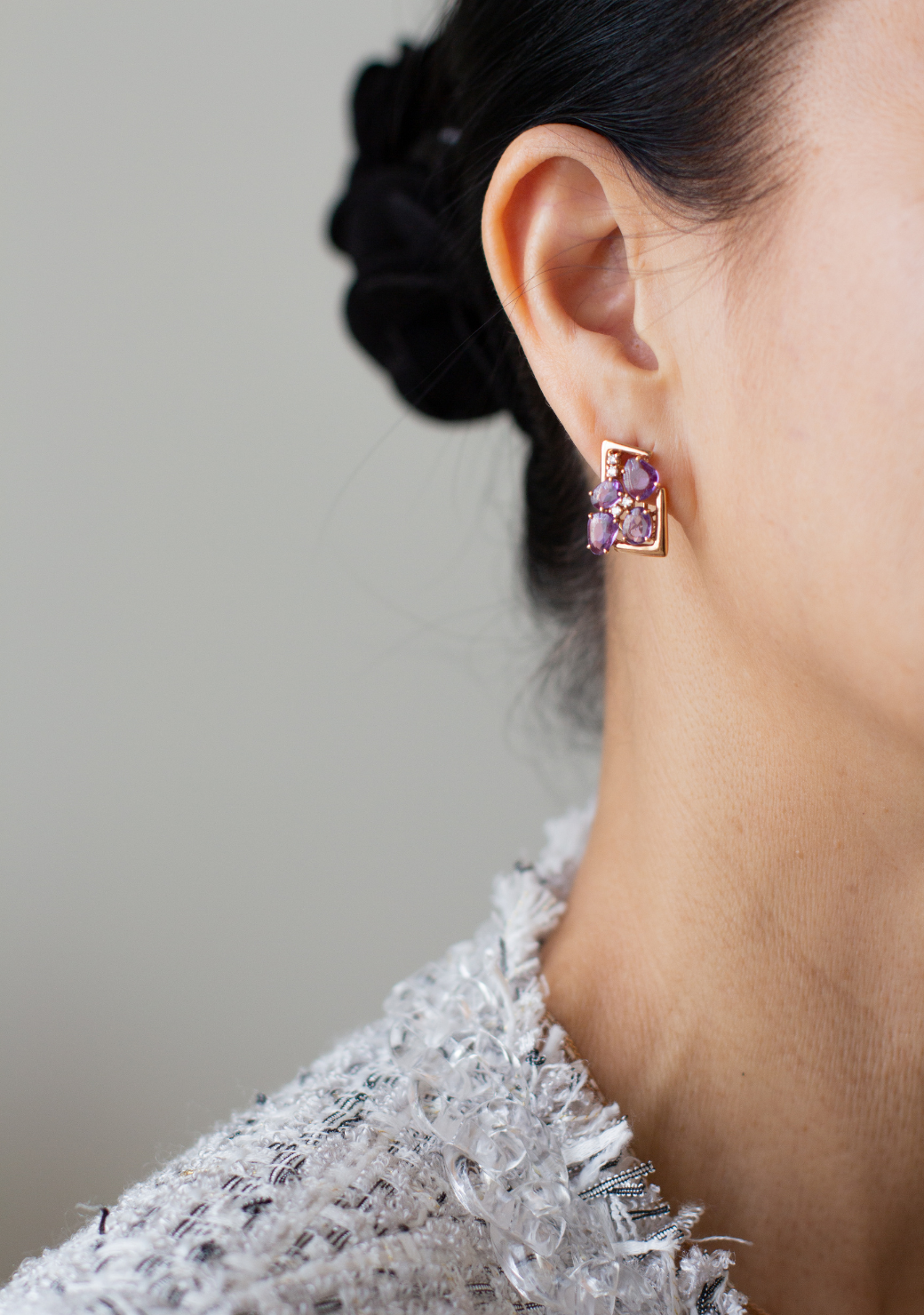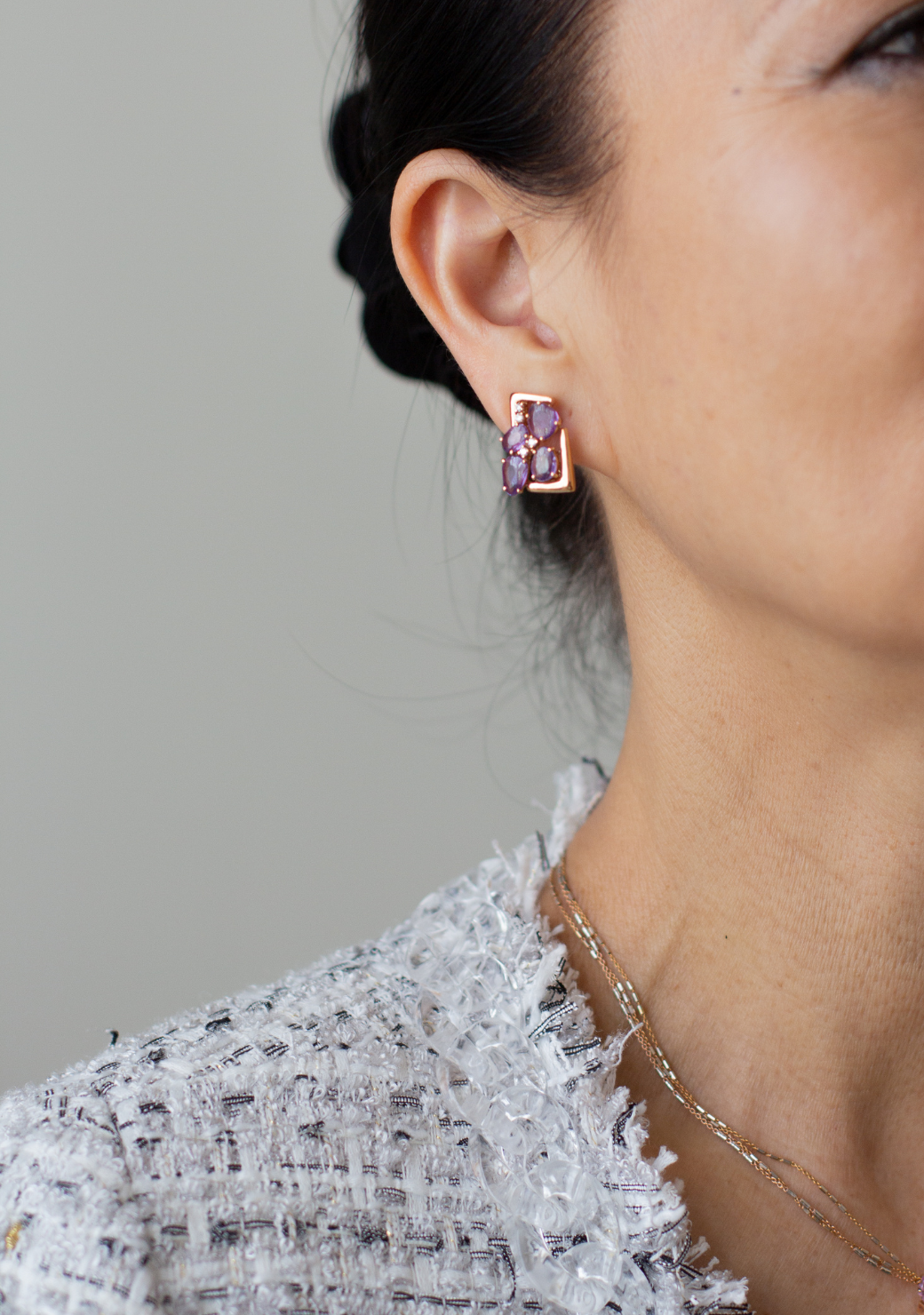 Violets Earrings
In stock
Artisan's Notes
This pair of earrings feature natural unheated violet sapphires that have been lightly faceted, maintaining its natural shape and form. The structural juxtaposition of the fluid sapphires loosely framed by the geometric angular rose gold creates a compelling look. Highlighted by randomly placed diamonds, these earrings are specially handcrafted in Malaysia. Versatile and adaptable, they can be worn casually, paired with a white shirt and jeans, or styled for an evening ensemble, such as with a classic little black dress. Crafted from 18K Rose Gold, eight Natural Faceted Unheated Violet Sapphires total weight 4.44ct, eight Round Brilliant Diamonds total weight 0.14cts; earring length is 18mm, width is 12mm.

La Putri is a fine jewelry brand and family business with almost half a century's experience of craftsmanship. The brand, which takes pride in its ethical and world-class sourcing, was one of the first in Malaysia to focus on gemstone jewelry. La Putri's exceptional quality and innovative designs make for the ideal investment or heirloom piece. Learn more.
Limit exposure of your jewellery from direct sunlight, moisture or heat
Remove them when applying perfume, lotion or products that contain chemicals
Clean by gently wiping them with a soft cloth
Store away from other objects or jewelry that may scratch their surfaces
Wrap in delicate cloth, or place in a soft pouch or box. Comes in an earring box
Crafted in Malaysia, Singapore, Hong Kong.